A couple who wanted a baby girl were shocked when they found out that they were expecting not one, but three daughters—identical triplets.
Washington-born Heather Muscha Metcalf, 31, and her husband, Tyler Muscha, 37, are currently settled in Tyler's home state of North Dakota in the town of Mandan. Heather has two children from her previous marriage: Teddy, 10, and Henry, 8. But the couple, who've been married for a year now, have also wanted a child together.
"We were hoping to have a little girl, and now we will have three," Heather told The Epoch Times. "This was a totally naturally occurring pregnancy."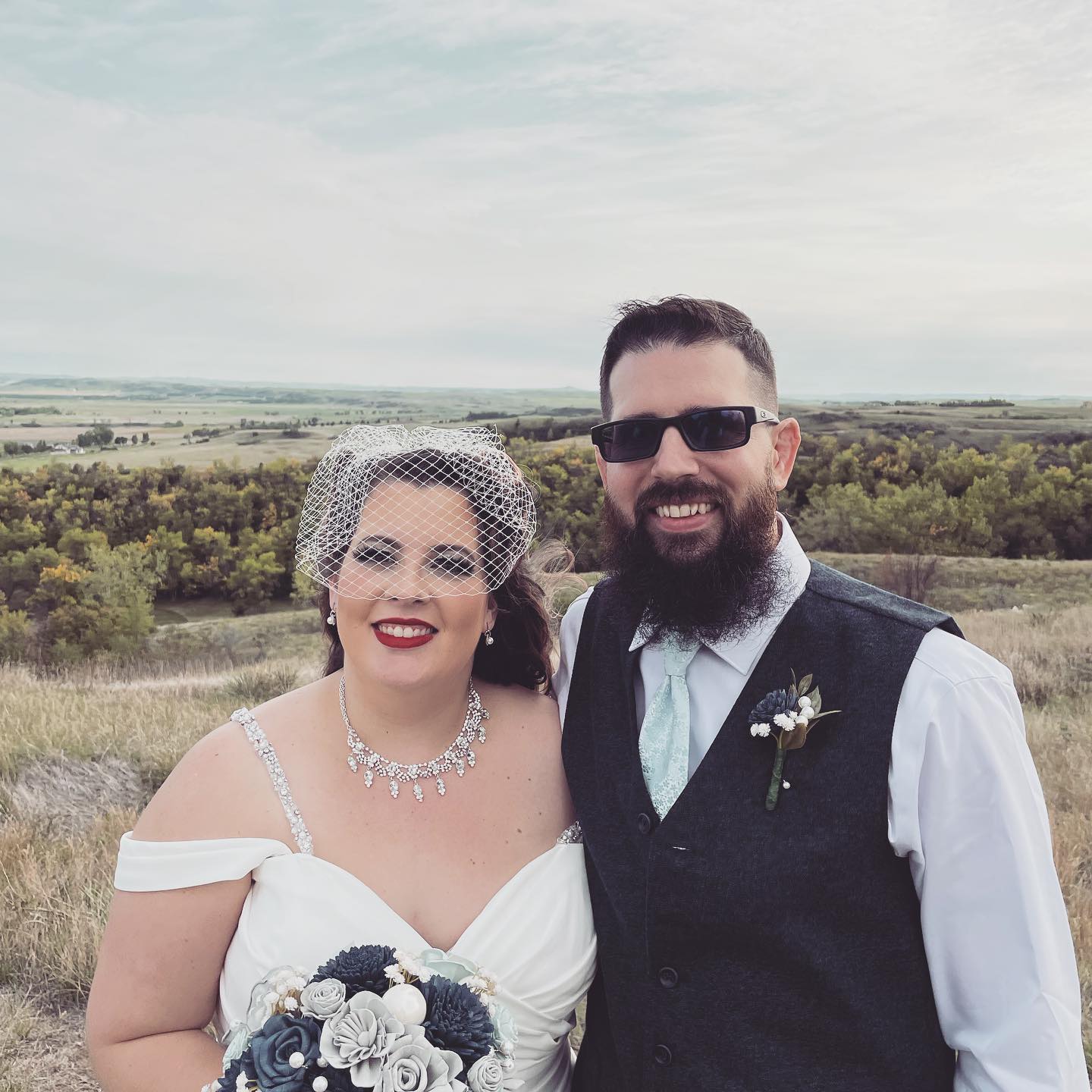 The expectant mom shared that neither she nor her husband has any history of twins or triplets in their family and her OB didn't mention anything about there being more than one baby before the couple were sent to get an ultrasound.
At Heather's 8-week scan, the ultrasound tech located three heartbeats, and a possible fourth.
"I was in shock," Heather said. "Tyler was so calm and quiet during it all, and I just kept asking the techs, 'It's just two, right?' 'No more than three, right?'
"They started labeling the babies A to C and let us see and hear the heartbeats, then a fourth sac, Baby D … I was so shaky and just couldn't believe what I was seeing … The idea of there being multiples never even crossed my mind."
(Courtesy of Heather Muscha Metcalf)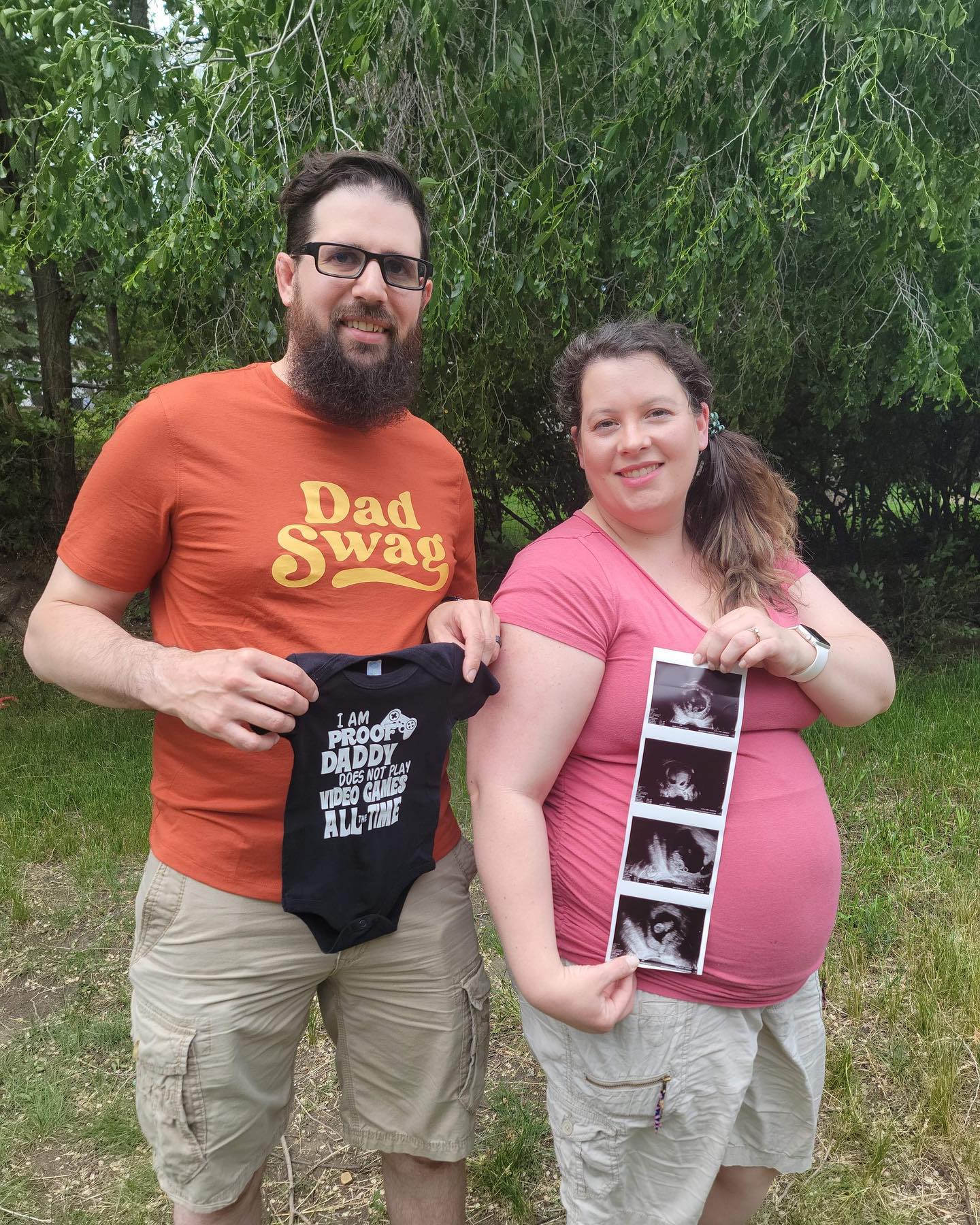 In the following weeks, the fourth baby, a fraternal quad, was confirmed and so was the fact that the triplets were identical.
Sadly, Heather lost the fourth baby between 11 and 12 weeks of pregnancy to a phenomenon known as "vanishing twin syndrome." Her pregnancy was later categorized as a monochorionic-triamniotic triplet pregnancy, meaning each of her surviving three babies had a genetically identical embryo, but their own gestational sac.
Heather researched the rarity of her pregnancy online. "Google says it's one in 200 million," she said. Dr. Laura Knutson, Heather's OB-GYN, told KFYR TV that the likelihood of identical triplets was "probably one in 100,000, or even more rare."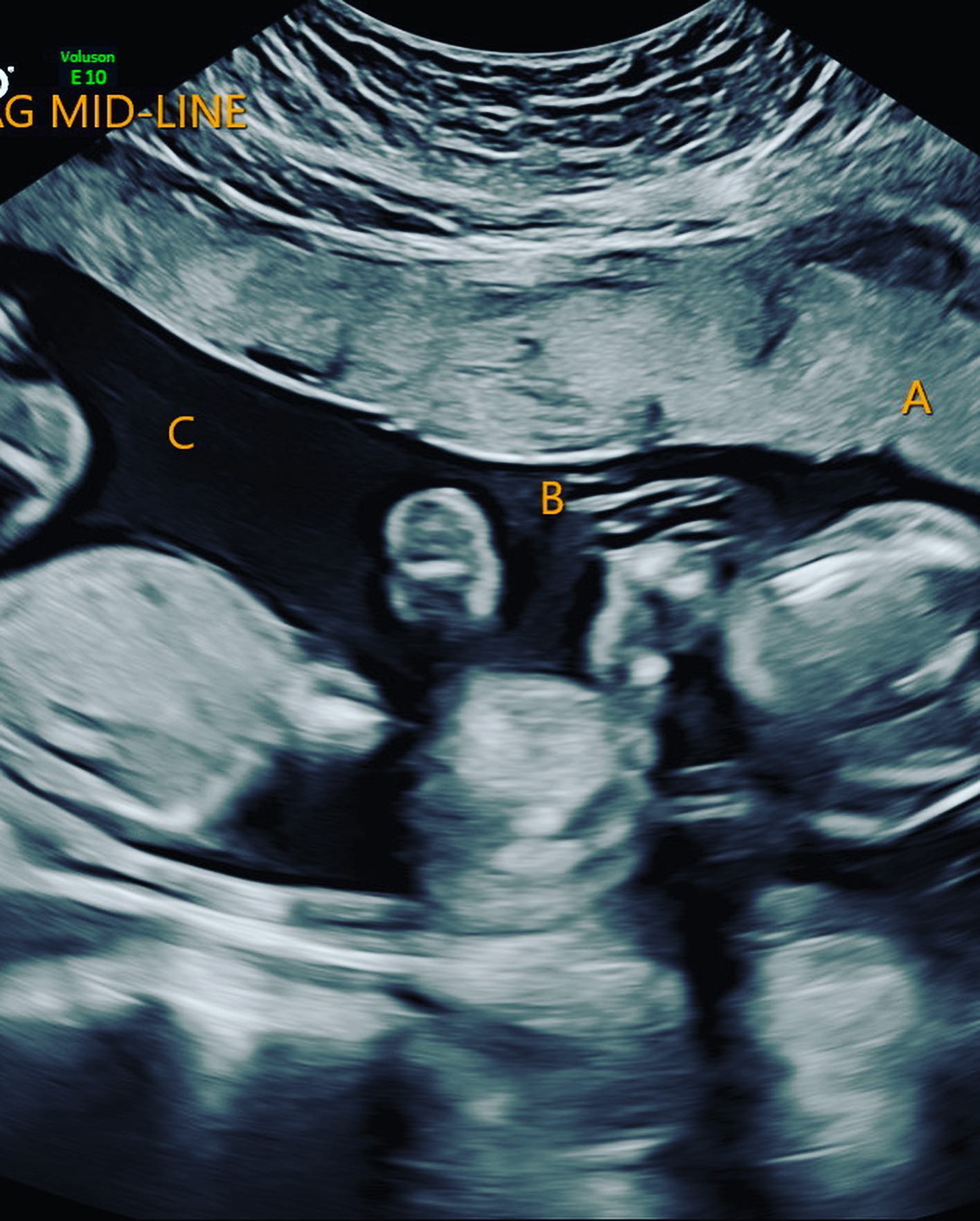 Heather's triplets are highly unusual, especially since they share one placenta. Her pregnancy is also considered high risk.
"It's a little scary and felt very overwhelming in the beginning," Heather told The Epoch Times. "There just isn't a lot of information about triplets to read about, but so far they are doing great and are so very loved already!"
The triplets' official due date is Jan. 14, 2023. But due to their sharing a placenta, they are expected to be born at 34 weeks, just in time for Christmas.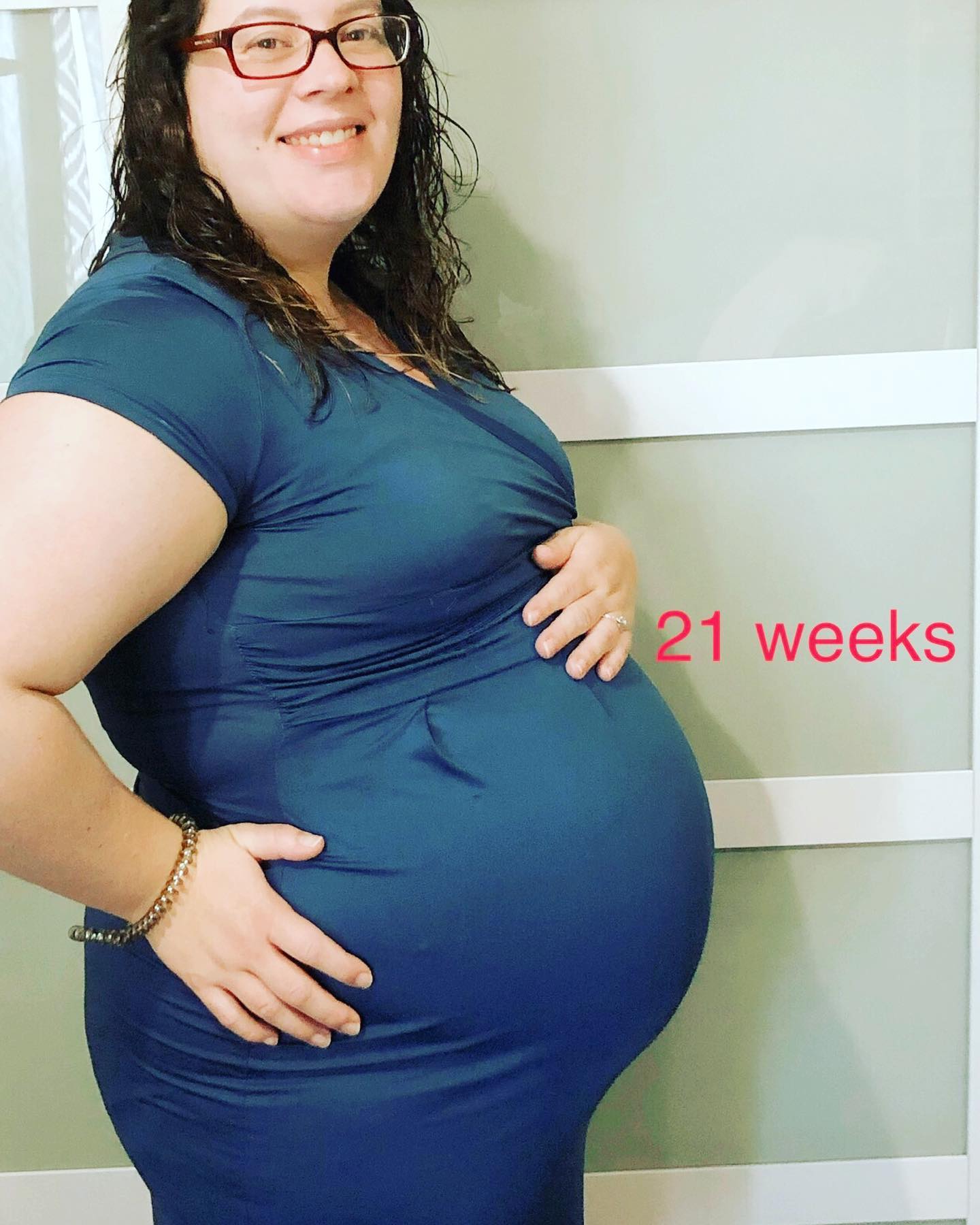 Carrying triplets is no mean feat. Heather suffered from hyperemesis gravidarum–severe nausea and vomiting–plus persistent hunger, bloating, and exhaustion in the early weeks of her pregnancy. She has a two-hour ultrasound every two weeks with her maternal-fetal specialist to monitor for twin-to-twin transfusion syndrome (TTTS), a rare condition that can affect the absorption of nutrients between fetuses.
"They make sure to check blood flow, amniotic fluid levels, and weights," Heather explained. "I've been getting more excited to meet them, but also extremely drained all the time … there have been no signs of TTTS so far."
Heather was booked for two 4-hour anatomy ultrasounds leading up to the birth, and shared that her triplets "looked great" at the first appointment.
"The babies have been doing wonderfully and are growing well for triplets," she said. "They are super active little babies and always moving around."
Heather, an in-home child-care provider, has stopped working temporarily due to the demand of her pregnancy.
Share your stories with us at emg.inspired@epochtimes.com, and continue to get your daily dose of inspiration by signing up for the Inspired newsletter at TheEpochTimes.com/newsletter