NEW YORK—The Shen Yun Symphony Orchestra finished its Oct. 15 performance at Carnegie Hall in New York to three standing ovations and two encores. After the show, audience members praised the performance.
"Spectacular. Absolutely wonderful. I enjoyed every second of it," said Joel Solar, an investment banker.
"It was really, really wonderful the way it paced everything out. It was just fantastic," he said.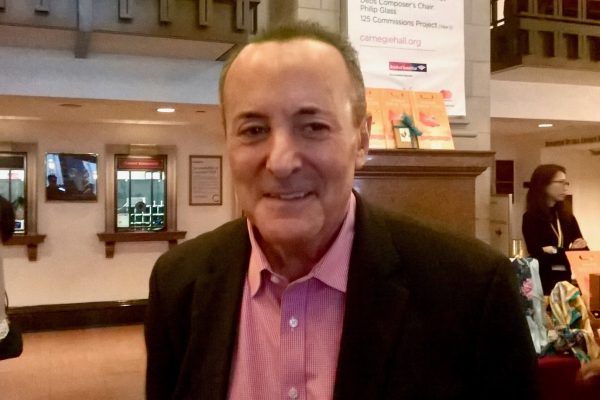 "I couldn't be happier," Mr. Solar said. "I would definitely come back and see it again."
The Shen Yun Symphony Orchestra combines Eastern and Western instruments as well as "bel canto" singing. According to the program book, the orchestra "combines the spirit, beauty, and distinctiveness of Chinese music with the precision, power, and grandeur of the Western symphony orchestra."
"It was a wonderful experience," Mr. Solar said.
The performance includes classical pieces as well as original compositions, and while it changes each year, the Oct. 15 show at Carnegie Hall included a flawless playing of Tchaikovsky's notably difficult Violin Concerto in D Major, Op. 35, Third Movement and Antonin Dvorak's Slavonic Dances, Op. 72 No. 7. The classical and original compositions went together seamlessly.
Sandra Gray, a senior vice president with a major insurance company, said: "It was unbelievable. This was my first time, and I was just overwhelmed. It was actually emotional. I just couldn't believe how powerful the individual instruments could be."
Ms. Gray said the experience was "life-changing, for sure."
According to the program book, the Shen Yun Symphony Orchestra "comprises members of the smaller orchestras from Shen Yun Performing Arts, a classical Chinese dance and music company established in 2006 that has been tremendously well-received around the world."
The program notes that the symphony orchestra performances were started due to popular demand from audience members of Shen Yun Performing Arts.
After seeing the Shen Yun Orchestra, Ms. Gray said, "I have to do this more." She added that she plans to see Shen Yun Performing Arts at Lincoln Center. "I can't wait to see the dancing."
"They're artists. It was unbelievable," said Ms. Gray. She was particularly impressed by the bel canto singers, whom she described as "absolutely amazing—so powerful."
"It's definitely an education because I didn't even know that existed," she said, noting the blend of Eastern and Western instruments that's unique to the Shen Yun Symphony Orchestra.
"It was just powerful," she said. "Seeing it, and seeing that people can create that … I know that they've been doing it forever, but I have just never experienced it."
Ms. Gray laughed and added, "I'm hooked."
New York-based Shen Yun Symphony Orchestra comprises musicians from the five Shen Yun Performing Arts touring companies.
The Epoch Times considers Shen Yun Performing Arts the significant cultural event of our time and has covered audience reactions since the company's inception in 2006.