SALT LAKE CITY, Utah—On the evening of March 11, Utahns found themselves transported to a land and time far away.
Shen Yun, a New York-based classical Chinese dance and music company, presented 5,000 years of Chinese history through acrobatic dance, lively storytelling, and eye-popping color.
Graphic designer Amy Graham and interior designer and event coordinator Brea Adams attended the performance.
"It was very colorful, beautiful, very synchronized," said Ms. Graham, adding that the performance inspired many questions about China and Chinese culture. "I want more understanding behind what it was showing because I'm so curious. Fascinated!"
Much of China's classical heritage was lost during the last 70 years of communist rule, but Shen Yun works to bring this culture back.
"It made me a little bit sad to know that you can't find a show like this in China and that so many things have been lost," said Ms. Adams. "But I'm so grateful that Shen Yun is traveling and teaching and keeping the spirit alive."
In ancient China, principles of Buddhism and Taoism were central to daily life. While that got turned on its head since the communist takeover of the 1940s, Shen Yun offers a glimpse of what those times were like.
"I've never heard much of the spirituality in China," said Ms. Graham. "There was a lot of reference to divine in the show."
Both were glad to get out of the house to experience something enriching.
"I would just say that it's a cultural experience and it's a good thing to go see and learn and that everybody should go see it," Ms. Graham said.
Ms. Adams agreed. "I think that people needed to work together. I think that beauty, I think music, and I think dance, all transcend some of the things that are happening," she said, adding that she'll be back with her daughter.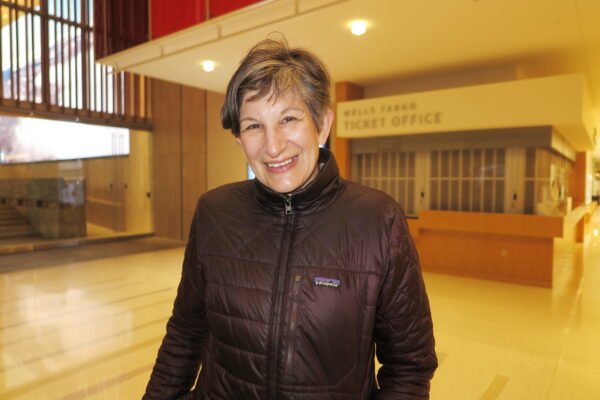 Beatrice Knudsen is a medical doctor and pathologist and professor at the University of Washington of Utah. She appreciated that Shen Yun's emcees explained the fact that the traditions presented in the show have largely been lost in China today.
"I love the variety in the choreography and the expression and I also really love the cultural context," she said. "I think everyone liked to hear more about the cultural context."
"Culture gives the identity of the person," she continued. "And so if you lose your culture, you lose your identity. And you don't know where you're coming from. So culture comes with tradition. That is passed on over so many generations. And I think if you lose that, it's very tragic."
Reporting by Yue Yi and Sunny Chen.
The Epoch Times is a proud sponsor of Shen Yun Performing Arts. We have covered audience reactions since Shen Yun's inception in 2006.