Shen Yun 'most admirable'
April 26, 2014 1:10 am Last Updated: April 26, 2014 1:12 am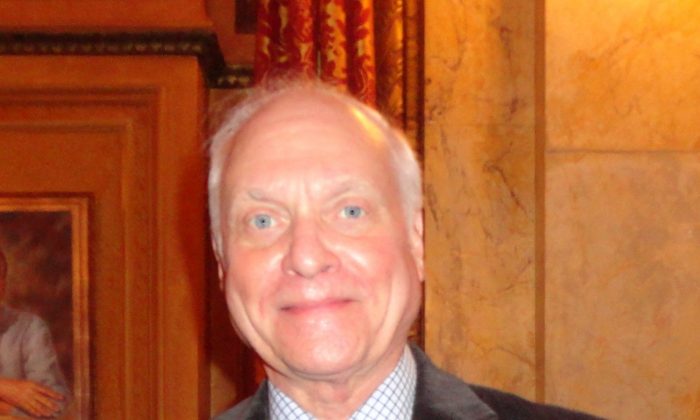 BUFFALO, N.Y.—Shen Yun Performing Arts staged its second and final performance at the Shea's Performing Arts Center on Friday evening before a delighted Buffalo audience. 
Tom Ducharme, a retired IBM senior executive instructor, was highly impressed. 
"I think it's magnificent. Not only is the ability and the talent so outrageously wonderful, it just defies an explanation," he said.
"I moved here from Connecticut a little while ago and this building and the entire show—it's dazzling I would say."
Mr. Ducharme praised the energy and stamina of the Shen Yun dancers, and said the artists must have gone through rigorous practice to be able to put on a show of such caliber. 
"It's most admirable," he said. 
According to the Shen Yun website, "Chinese dance is at the heart of what Shen Yun does. Known for its incredible flips and spins and its gentle elegance, it is one of the most rigorous and expressive art forms in the world."
Classical Chinese dance has a history dating back thousands of years, passed down from dynasty to dynasty and evolving over time. 
Don McDougall, a retired social security disability judge, said he was impressed by the way the dancers performed the different physically demanding dance techniques. 
"It's just beautiful to see it. Makes me feel bad that I'm no longer in the physical or mental shape to do anything like this. Makes me feel a little bit jealous but it's very enjoyable," he said. 
With reporting by Madalina Hubert
New York-based Shen Yun Performing Arts has four touring companies that perform simultaneously around the world. Shen Yun's Touring Company will perform in Buffalo from April 24-25. For more information, visit ShenYunPerformingArts.org
The Epoch Times considers Shen Yun Performing Arts the significant cultural event of our time. We have proudly covered audience reactions since Shen Yun's inception in 2006.