INCHEON, Korea—With banners unfurled and women donning hanbok, a traditional Korean dress that is often reserved for special occasions, a group of fans warmly welcomed the arrival of Shen Yun Performing Arts International Company at the Incheon International Airport, at around 4:30 p.m. on March 29.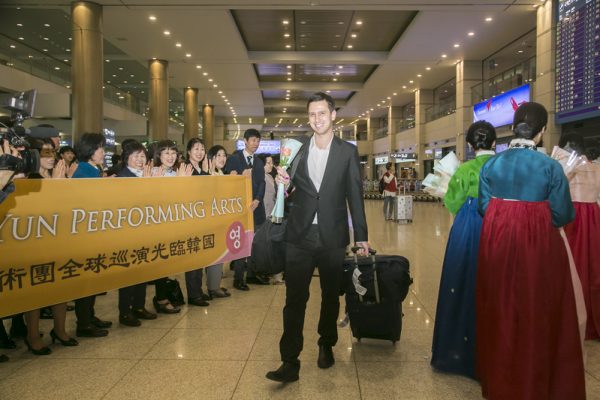 "Every year I look forward to the Shen Yun performance. And every time I come to see it, I am so touched and happy. I think waiting for a year is simply too long," said Li Ji-eun, a local resident, who added that this was her first experience welcoming Shen Yun at the airport.
Shen Yun Performing Arts, a New-York based dance and music company that made its inception in 2006, began touring South Korea for the first time in 2007. And over the years, Shen Yun has enjoyed a lot of success in the country, with a strong fan base that regularly welcomes and sends off the company at the airport.
Ms. Li explained why she kept coming back to see the performance, saying "Shen Yun put on new programs every year, with new costumes and new music. And as a fan of Shen Yun, this makes it the more exciting."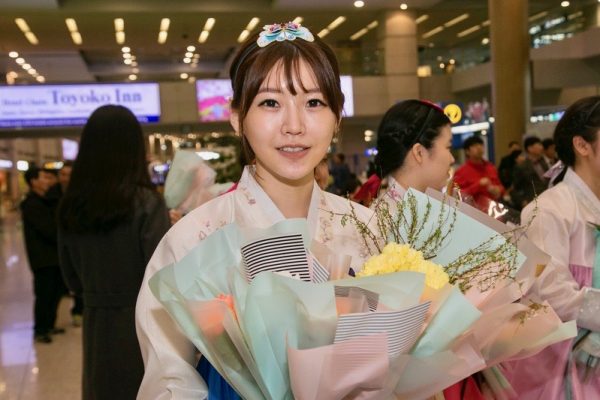 Before arriving at South Korea, Shen Yun has just completed its tour of Taiwan, with stops at 7 cities for a total of 34 performances in a little over a month. And for many Taiwanese who saw the performance in the island country—a place that retains strong traditions of the ancient Chinese culture—they found a strong resonance with the culture presented on the stage.
"Our tour of Taiwan was a huge success and the audience members have reacted to our performance passionately. Maybe it has to do with that Taiwanese are also Chinese and they have a very good understanding of this culture," said Ben Freed, an emcee for Shen Yun.
Shen Yun's success is not limited to Taiwan—it has grown over the years from one company to five companies touring the world simultaneously. And in many U.S. cities, many who saw the performance this year have voiced that tickets were hard to get because of the performance's popularity.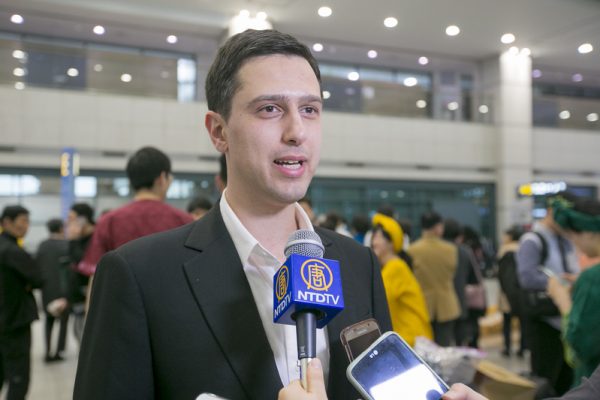 Mr. Freed gave his take on Shen Yun's global success. He said, "Shen Yun is welcomed by many places around the world because the values it presents resonate with people … and these values can truly touch people."
At the heart of Shen Yun performance is classical Chinese dance; more specifically, it features folk and ethnic dances, as well as story-based dances that celebrate figures from the ancient past, such as famous poets, generals, and emperors.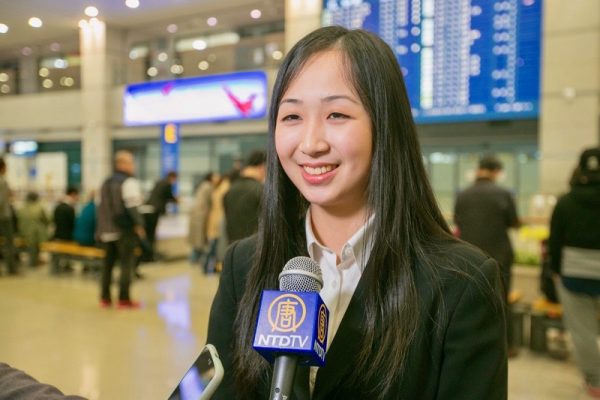 When asked what Shen Yun will bring to the audience in South Korea, Ellen Lou, another emcee for Shen Yun, said she couldn't reveal any specific detail, but adding "Chinese culture has 5,000 years of history. So there are many different stories. For example, the story 'Journey to the West' has been one of the programs for many years and many people love this story."
"And there are more than 50 different ethnic groups in China," added Ms. Lou.
Shen Yun's popularity has also reached a place that it currently cannot travel to—China. But many mainland Chinese have decided to travel overseas, to Taiwan, Japan as well as South Korea, according to Ms. Lou, to see Shen Yun.
"Ancient Chinese culture has been lost in [modern-day] China," said Ms. Lou, adding, "And our mission is to revive this culture, also known as a divinely inspired culture. And mainland Chinese do not quite know this ancient culture anymore, so performances like Shen Yun cannot be seen in China."
Shen Yun will tour four cities in South Korea, with the first stop at the city of Ulsan on March 3, followed by Wonju, Gwangju, and Busan, for a total of 10 performances. Then, the company will embark on the final leg of its 2018 Asia tour, with performances in six cities in Japan, beginning with Tokyo on April 17.
Reporting by NTD Television and Frank Fang
The Epoch Times considers Shen Yun Performing Arts the significant cultural event of our time and has covered audience reactions since the company's inception in 2006.