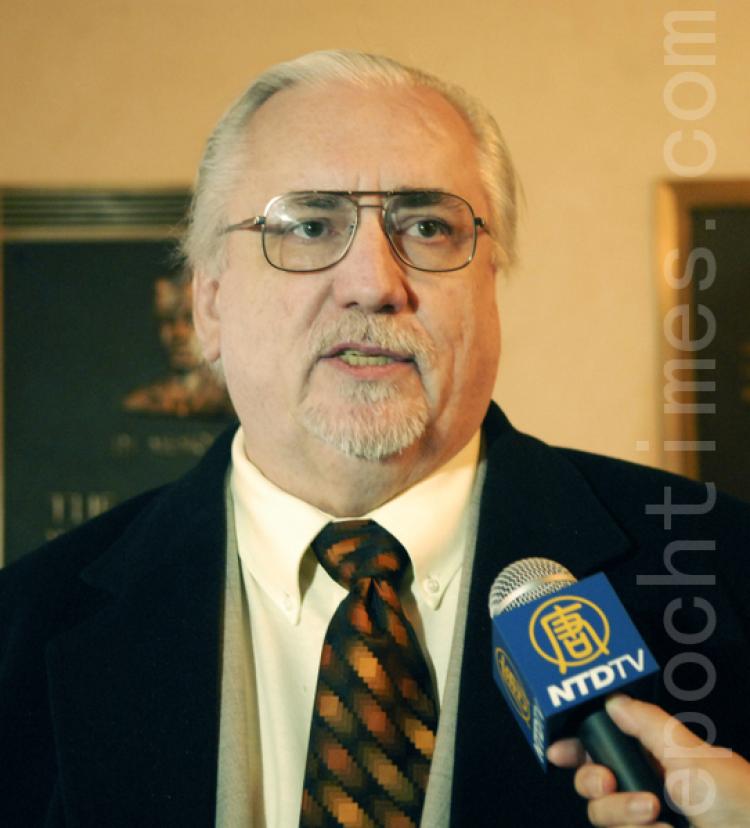 AUGUSTA, Ga.—Mr. Schutz, a regional sales coordinator for an international insurance company, said the Shen Yun performance at Augusta's Bell Auditorium was great. He attended the matinee performance on Saturday, Dec. 19.
The New York-based Shen Yun Performing Arts company presents classical Chinese dance and music to audiences all around the world. It brings back a lost heritage inspired by the legends and values of centuries of Chinese culture before communist rule.
"These are very entertaining, very bright, energetic young people who are so happy to talk and explain about their [traditional] Chinese culture," Mr. Schutz said.
'Absolutely lovely'
Mr. Hussey, a financial therapist, and his wife were also at the matinee session on Saturday.
Mr. Hussey said the show was "absolutely lovely." Mrs. Hussey added: "The costumes are beautiful, and the women and gentlemen are so graceful, really. … Best we have seen this season."
She appreciated Shen Yun bringing the show to them in Augusta.
Mrs. Hussey also commented on the solo artists saying: "Wonderful! The voices! We've heard the baritone and soprano … Oh, beautiful! They are lovely."
Mr. Hussey commented that they were seeing a whole different culture. "It has given us a very interesting insight into Chinese culture.
"It's fascinating, I heard about … Falun Gong. It has been very strongly repressed by the current regime [in China], and it is interesting to see it show up here and where it came from, so I have a lot to learn about it."
Mr. Hussey was referring to the dance Nothing Can Block the Divine Path in which a mother and daughter who perform Falun Dafa exercises in a park are discovered by police. The police carry out orders to arrest and break the will of anyone who follows this peaceful spiritual discipline. Like millions of other Falun Dafa adherents in real life, they are brutalized. The mother is dragged to a detention center where she pays the ultimate price for trying to protect her daughter. This tragedy does not go unnoticed, however, as the heavens are watching.
They both felt that the spiritual aspect of the show was important. "Spirituality, absolutely required. Otherwise you just spiral in," Mr. Hussey said.
Mrs. Hussey added that she felt the performance was very spiritual and showed that life has meaning.
"The family segment that they did, that was very touching, and we can only hope for better things for China in the future."
With reporting by NTDTV.
For more information, please visit ShenYunPerformingArts.org