Many animal rescue organizations around the world help save the lives of innumerable neglected or abandoned pets each day. When Arizona Humane Society received a call of a severely matted cat named Fluffer, they were barely able to identify the animal they were about to help. However, with their timely aid, the feline underwent an impressive makeover.
The nonprofit, which is based in Phoenix, said in a press release that Emergency Animal Medical Technician™ Julie Bolchalk had responded to the call on May 22. Alluding to the 4-year-old cat's predicament, Julia said, "I have seen some rather horrific cases in my time rescuing animals, but had never seen matting this bad—they were larger than her entire body."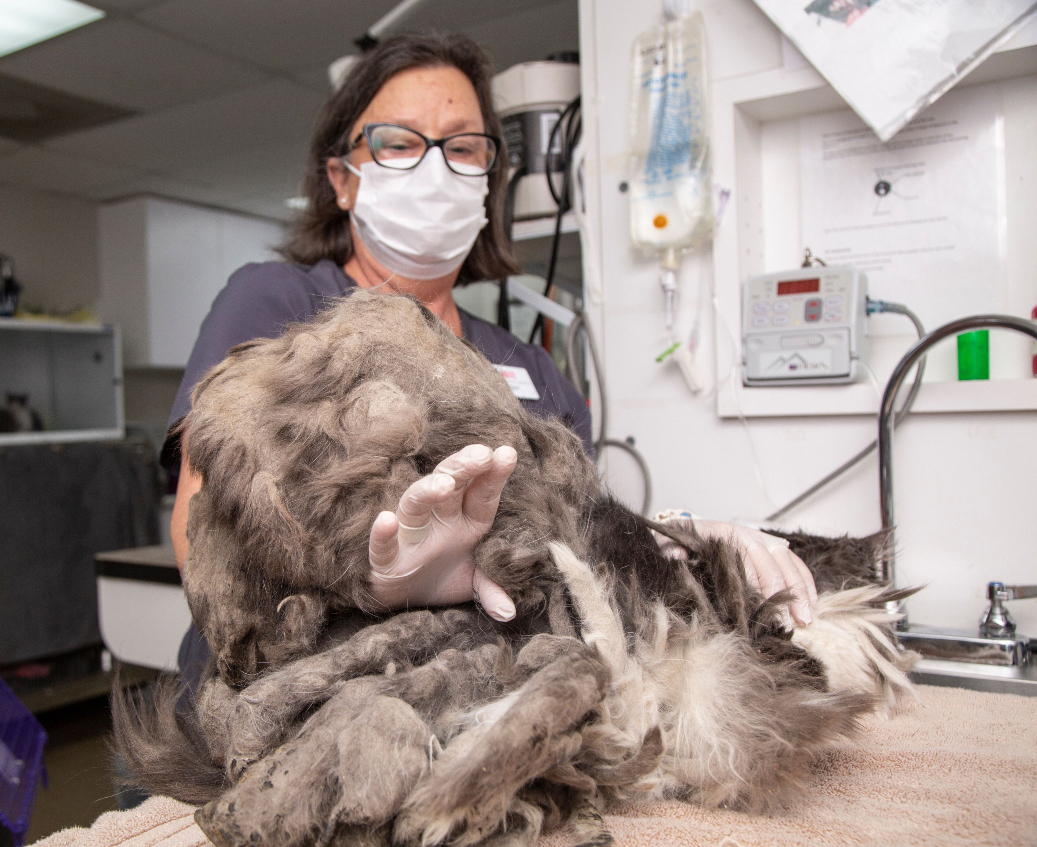 Julie then transferred Fluffer to Arizona Humane Society's Second Chance Animal Trauma Hospital™, where the cat was given all the care she needed. Within just an hour, a staggering 2 pounds (approx. 1 kg) of fur (which comprised a quarter of her overall weight) was removed from her body.
However, despite Fluffer's physical condition, the no-kill shelter emphasized that she was in great health.
Some of the commenters that came across Fluffer's transformation on the Humane Society's Facebook page were concerned and wanted to know if she had been a victim of intentional neglect. One social media user wrote, "[S]ince fluffer was found healthy, does that mean no charges filed against owner?"
To which the Arizona Humane Society responded that her overgrown fur was the result of losing her human carer. "Sadly, Fluffer was rescued when her owner passed away so in this case, charges were not filed," they explained. "It's a sad situation all around."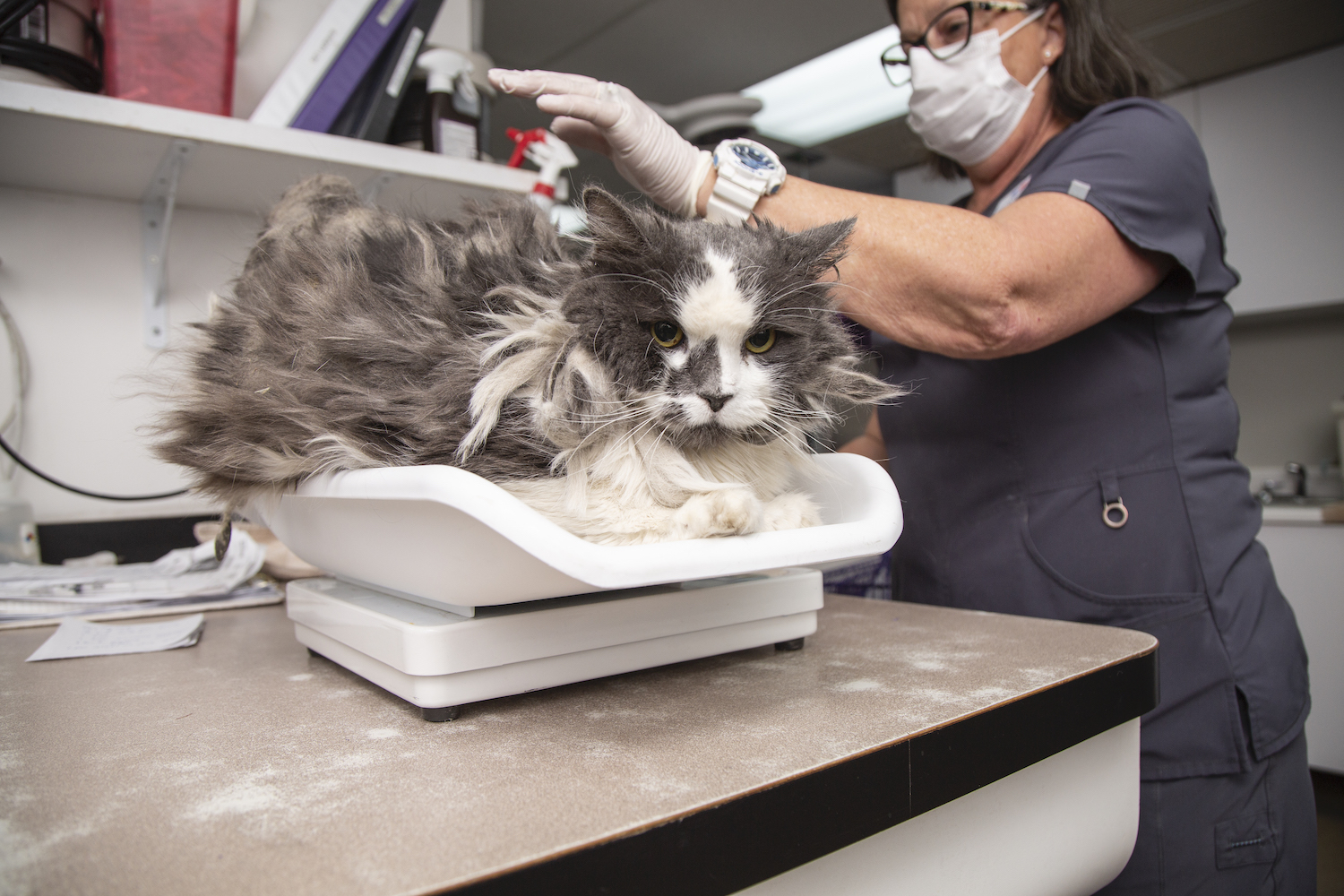 Unfortunately, the death of Fluffer's owner meant that the cat long's locks had become hopelessly tangled up. However, despite being completely covered in uncomfortable and matted fur, Fluffer seemed to enjoy the attention and human contact. "[S]he was very sweet and got groomed without having to be sedated which is a miracle," Julie said, according to the press release.
Fortunately, the stunning and beautiful black-and-white cat, which remained tolerant of her grooming session, was adopted two days later.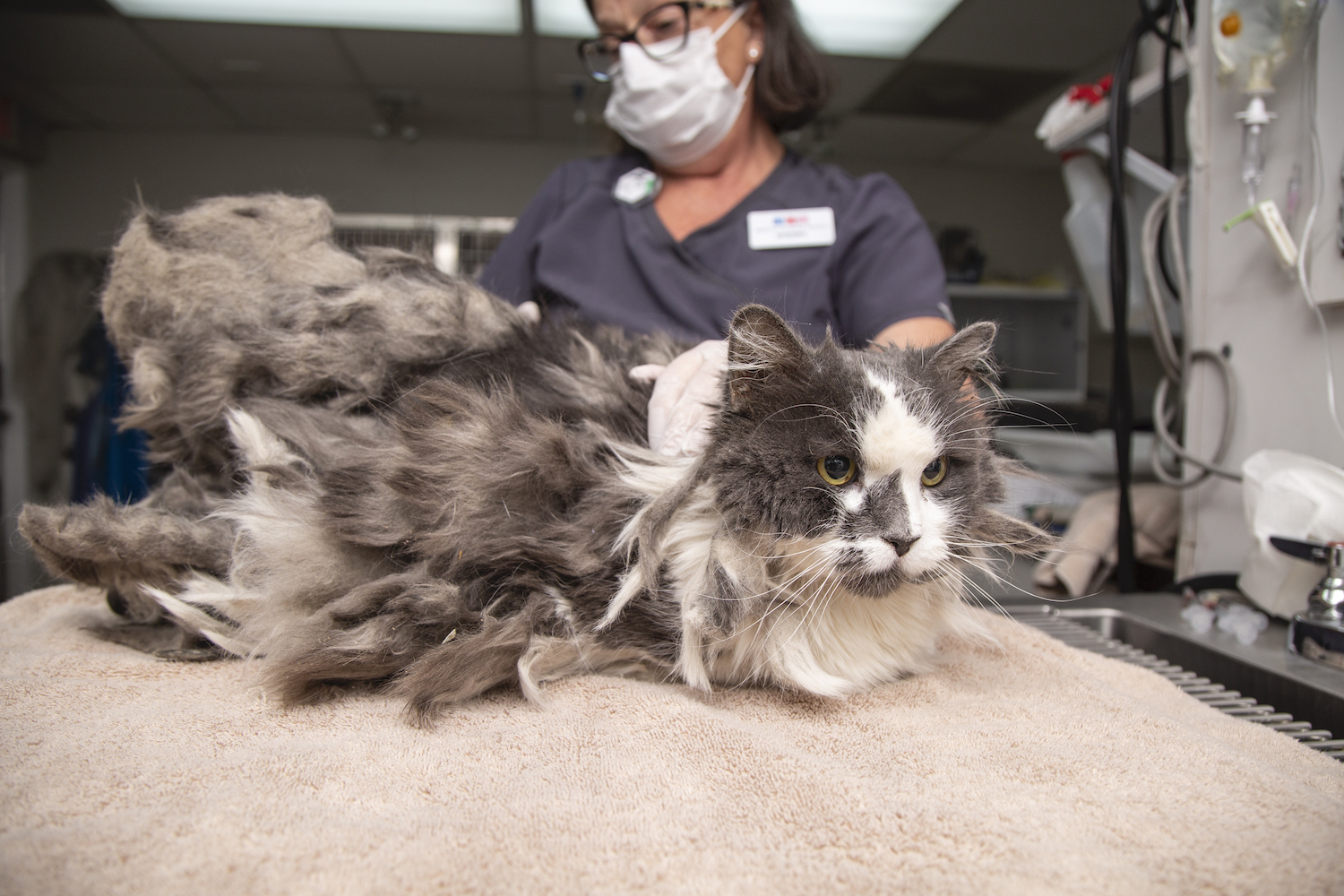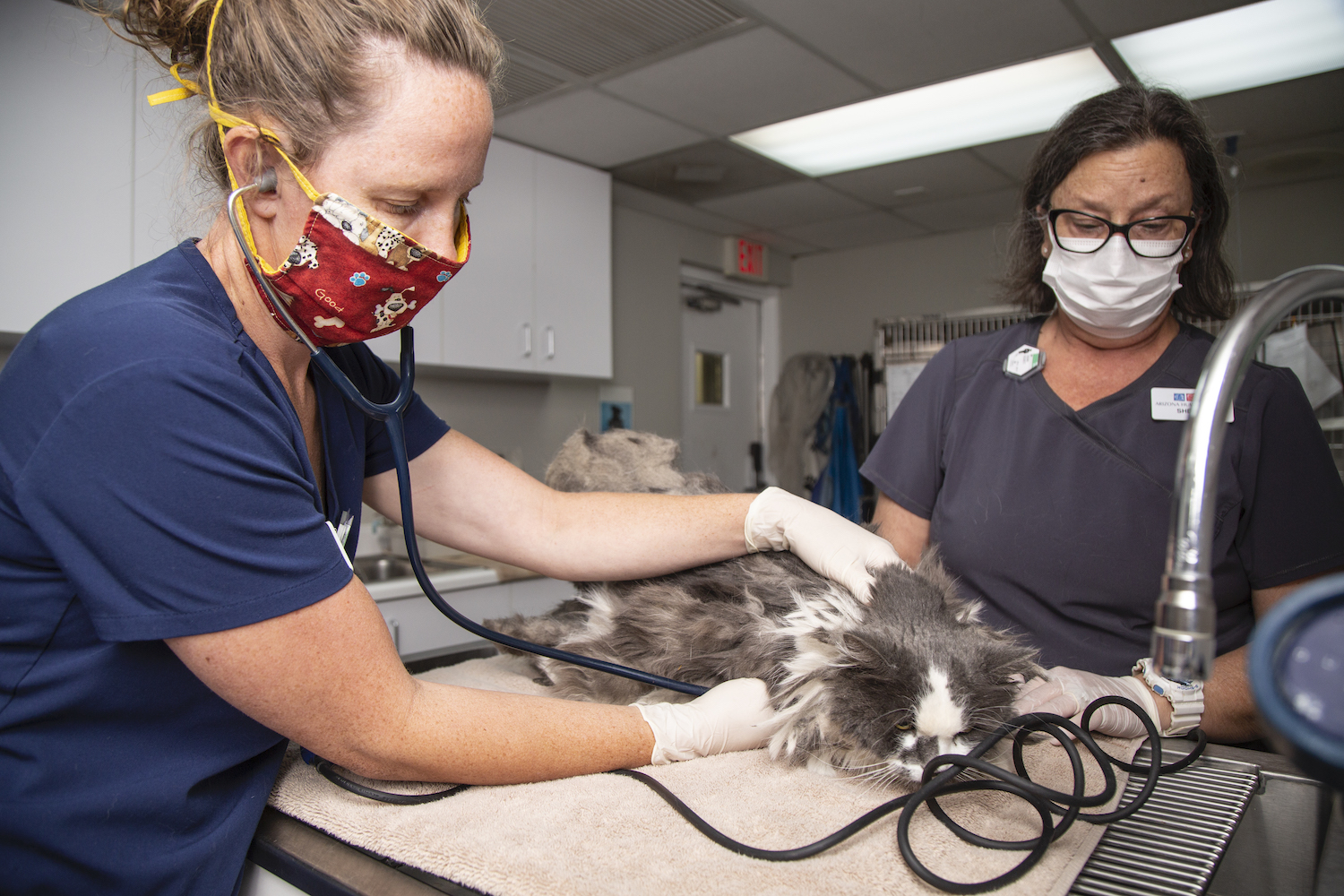 The Arizona Humane Society, which helps save the lives of the most vulnerable animals and enriches pets' and people's lives, told The Epoch Times via email that "Fluffer is one of more than 11,000 homeless animals that AHS' Emergency Animal Medical Technicians™and Animal Cruelty Investigators rescue and assist each year."
Unfortunately, the case of elderly pet owners, like Fluffer's, who are too ill to care for themselves much less for their beloved pets is far too common.
One commenter wrote on the AHS's Facebook post, "perhaps humane societies/rescue orgs could develop a program that pairs them with elderly pet owners who are finding things too difficult."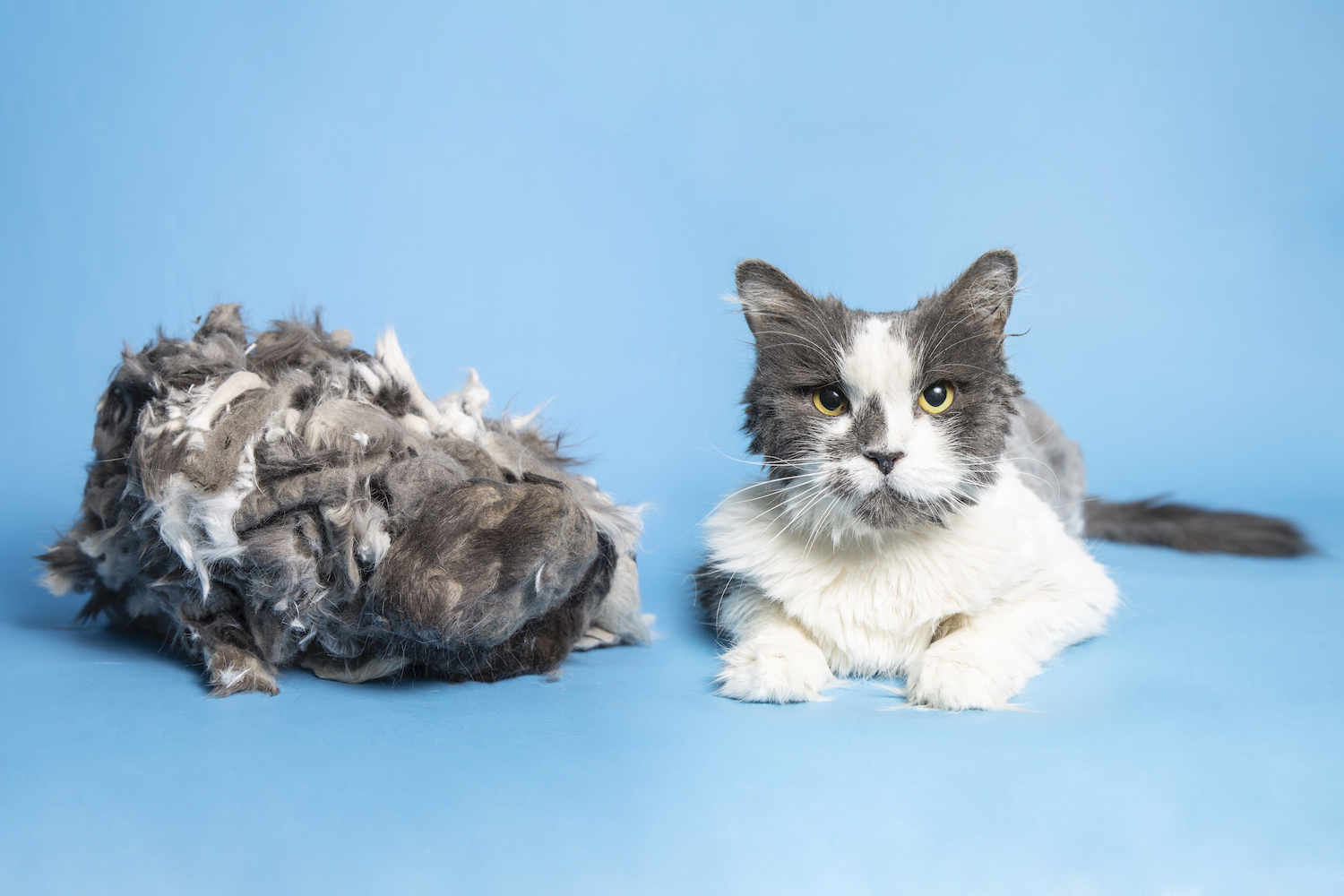 The organization responded that they "recently hired a social worker to join our pack so that in addition to helping pets, we can assist those at the other end of the leash—people."
They further added that their "goal is to offer sustainable, long-term solutions for pet owners in crisis, much like Fluffer's former owner, and this certainly includes our elderly pet lovers."
As for Fluffer, she seems to be enjoying her brand-new look and is safe and sound in her forever home.
We would love to hear your stories! You can share them with us at emg.inspired@epochtimes.nyc