Ken Arnone, Certified Master Chef for Italian food company Colavita, finds umami in an ingredient with roots in ancient Rome.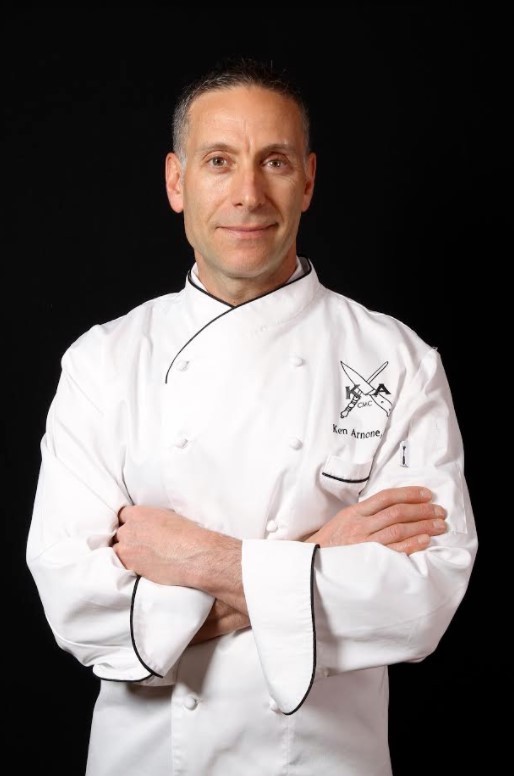 Secret Ingredient: Colatura di Alici. It is a bold fish sauce from Cetara, in the Campania region of southern Italy, and the recipe is derived from an ancient Roman condiment called garum. The sauce is made by fermenting salted anchovies and thus is a bit salty and deep in flavor, with a pungent aroma.
Many years ago, on a trip to the Amalfi Coast, I dined in a small family-run restaurant and one of the dishes was the classic spaghetti con colatura di alici. It was delicious and addicting with only a few ingredients: spaghetti, extra virgin olive oil, colatura, garlic, parsley, and crushed red pepper. This lightly-dressed pasta has an amazing flavor that simply pops.
How to Use It: Aside from the natural pair with pasta, I love to use it as a seasoning or condiment to finish vegetables, eggs, sauces, meats, and certain seafood.
You only need a small amount of this liquid gold, and when used properly, colatura will elevate the flavor off the dish, not overpower it. Until you get used the potency, begin adding it in small quantities and put a small bar pour spout in the bottle to regulate how much you use. Do your research and purchase a quality colatura, as there are quite a few inferior products on the market. The one I buy in the United States is Delfino Cetara Colatura di Alici. The others I bring back from Italy and are not distributed here.
Roasted Butternut Squash and Celeriac
1 1/2 pound butternut squash, diced
12 ounces celeriac, diced
4 ounces onion, diced
Colavita Premium Italian extra virgin olive oil
Salt and black pepper, to taste
1 1/2 tablespoon colatura (adjust to taste)
2 tablespoons walnuts, roasted and chopped
1 tablespoon sage, cut into strips
1 tablespoon Italian parsley, chopped
Preheat a convection oven to 375 degrees Fahrenheit.
Combine the butternut squash, celeriac, and onions in a mixing bowl. Add olive oil to coat and mix well. Season lightly with salt and pepper.
Place the vegetables on a sheet pan and roast for 15 minutes. Remove from the oven and mix well.
Continue roasting for approximately 15 more minutes, until the vegetables are tender and lightly browned.
Once tender, add the colatura, walnuts, sage, and parsley and gently mix to combine. Taste and adjust the seasoning.
Recipe by Ken Arnone