In this series, we ask chefs about the secret ingredients they love, and how you can use them at home. Here, two cases for anchovies: Brooklyn-based cooking school founder Laura Scheck uses oil-packed fillets as a quick-fix umami bomb; while chef and food blogger Cathy Roma turns to anchovy paste—homemade or from a tube—for an even faster route to flavor.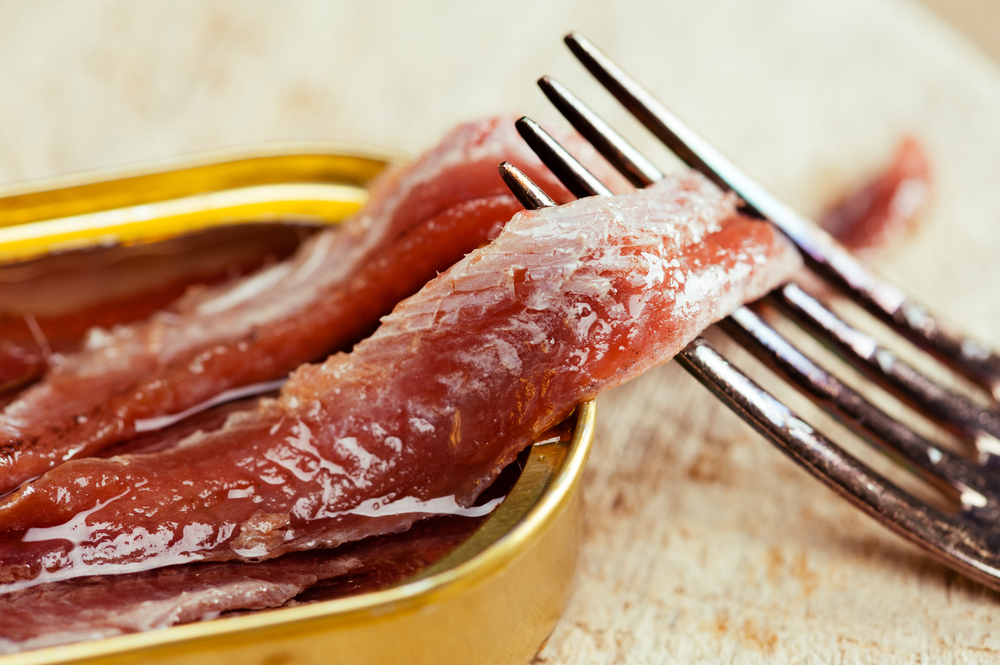 From a Can
Laura Scheck
Chef and founder, Teaching Table
New York City
Secret Ingredient: Anchovies packed in olive oil. In an Italian-American household, I grew up eating anchovies all the time. My grandfather would add them to pasta dishes, my mom served whole fillets on antipasto platters at big holiday dinners, and my dad makes a killer Caesar salad using the tiny little bone-filled buggers! We also, of course, put them on our pizza.
As an adult and chef, I re-discovered them because I often challenge myself to use the contents of my pantry instead of shopping for more groceries. I discovered a few cans of anchovies hiding among the spice jars, and was even "gifted" some unopened cans by friends who bought them and decided not to use them. I find myself adding them whenever I can to a dish.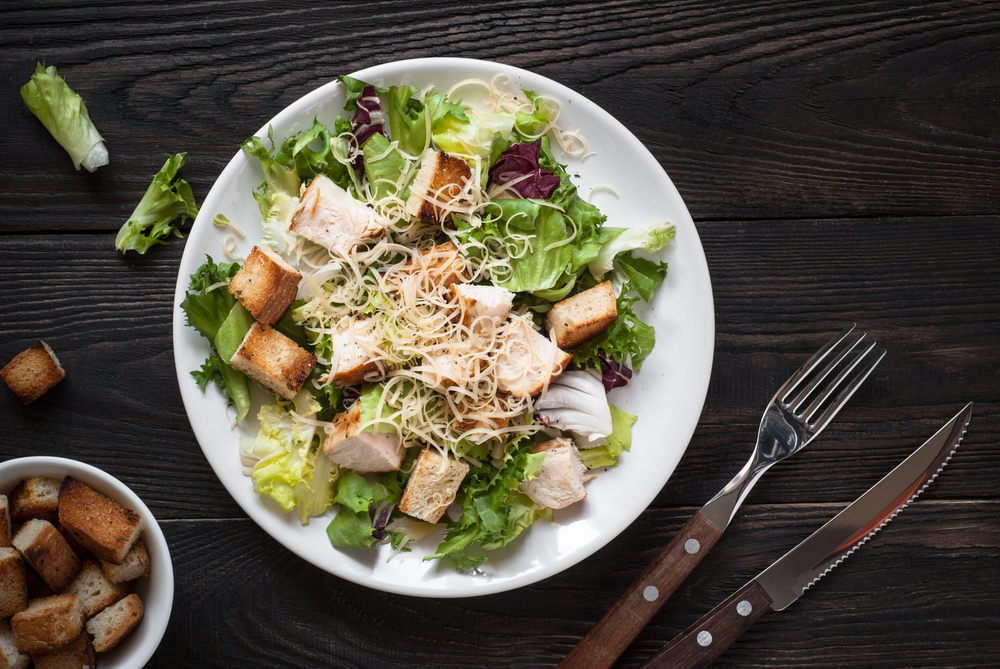 The most significant element that anchovies adds to a dish is saltiness—but it is more than just salt. It's an umami flavor bomb. The bonus is that anchovies provide a ton of nutrition, such as protein, omega-3 fatty acids, calcium, magnesium, iron, and vitamin D. They're also an easy pantry staple that can make a dish complete, so if you haven't been grocery shopping and don't have any other perishable proteins on hand, but you have a can of anchovies and pasta, you have dinner practically ready in 10 minutes.
How to Use It: My favorite ways to use anchovies include in dressings for salads and roasted vegetables; mashed into a bread crumb mixture to top a grain dish or piece of chicken; or in pasta dishes, like my favorite linguine with anchovy, garlic, panko bread crumbs, crushed red pepper, capers, parsley, and lemon.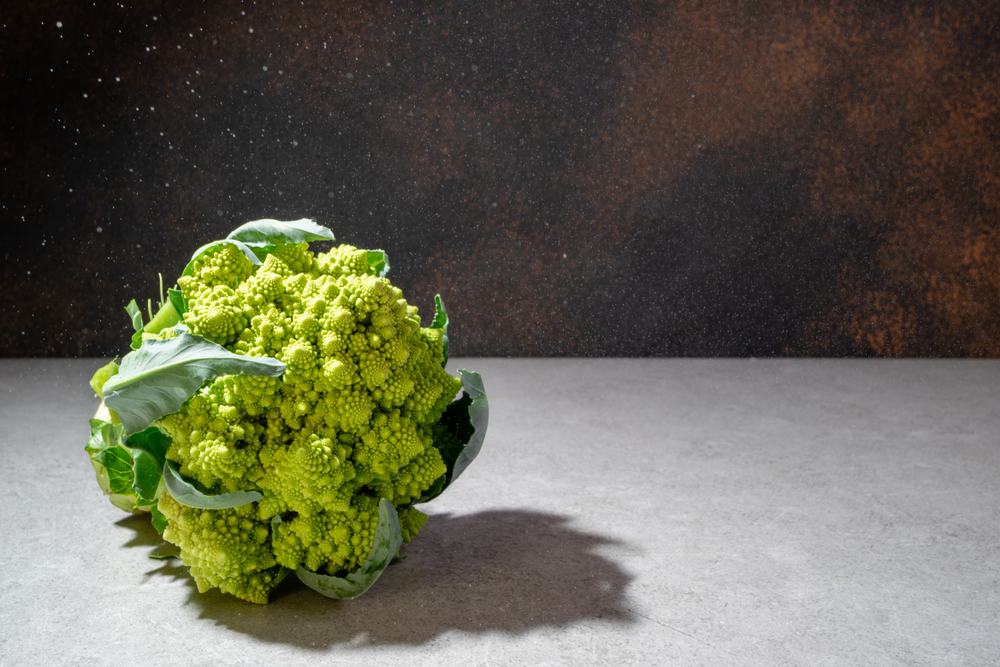 Roasted Romanesco With Lemony Anchovy Dressing and Garlic Herb Croutons
Serves 2 as a main dish, or 4 to 6 as a side or appetizer
1 head romanesco (if unavailable, this will be equally delicious with cauliflower)
8 garlic cloves, peeled
1/4 cup extra virgin olive oil, divided
Kosher salt
1/4–1/2 teaspoon crushed red pepper flakes
1 lemon
1 (2-ounce) can anchovies in olive oil
1 tablespoon Dijon mustard
1/4 teaspoon freshly ground black pepper, plus more to taste
1/4 cup grated Romano cheese (optional)
1 tablespoon chopped fresh parsley leaves
1/4 cup toasted garlic herb bread crumbs or croutons (see Notes)
Preheat the oven to 375 degrees F.
Remove the stem and leaves from the head of romanesco and discard. Slice the head of romanesco into 1-inch planks. It's okay if florets fall from the core. You're not looking for romanesco "steaks," but rather just attempting to use as much of the romanesco as possible, including its core. You should have a mix of planks or "steaks" and florets.
Toss the romanesco and garlic cloves with 2 tablespoons of the olive oil, a few pinches of kosher salt, and the crushed red pepper flakes, and spread out onto a sheet pan.
Roast for 30–35 minutes or until browned, turning occasionally.
While the romanesco is roasting, make your dressing. Zest the lemon and set it aside. Squeeze the juice into a large wooden bowl.
Roughly chop the anchovies. Set aside a portion, approximately 1 fillet per person. Add the remaining chopped anchovies and oil from the anchovy can to the wooden bowl. Add the dijon mustard and 1/4 teaspoon freshly ground black pepper. Using the back of a wooden spoon, mash the anchovies into the lemon juice and Dijon until well incorporated. Add more freshly ground black pepper to taste and olive oil to thicken if needed.
Remove roasted romanesco from the oven, drizzle and brush about half of the dressing onto the romanesco. Return to oven and roast an additional 5–10 minutes.
Add the lemon zest and cheese (if using) to the bowl with the remaining dressing.
Toss the roasted romanesco and garlic cloves with the remaining dressing. Serve topped with reserved anchovy pieces, chopped parsley, and toasted bread crumbs or croutons.
Notes
To make toasted garlic herb bread crumbs, I took about 1 tablespoon of herb garlic butter from my freezer stash and added it to a hot pan. Once it started to melt, I added about 1/4 cup of breadcrumbs and sautéed on medium heat, stirring constantly, until toasted.
You may choose to whisk a runny egg yolk into the dressing, as in a traditional Caesar salad, but I've made it with and without the yolk and didn't find much difference, so save yourself the step or top your finished dish with a soft boiled or poached egg.
Recipe by Laura Scheck of Teaching Table
From a Tube
Cathy Roma
Chef and owner/blogger, What Should I Make For 
South Orange, New Jersey
Secret Ingredient: Anchovy paste (seriously!). Anchovy paste is a piquant paste made of anchovies, olive oil, and salt, blended until smooth. It comes conveniently in a tube (or you can easily make your own) and stores for months in the refrigerator.
I came upon anchovy paste when I wanted to add anchovies to my classic Caesar dressing, but not overwhelm my guests with an overly fishy flavor. You can add just a squeeze for a pop of flavor, or a bigger spoon for anchovy lovers.
How to Use It: Anchovy paste adds depth and umami to stews, soups, and dressings. It's the secret ingredient in my beef stew and ultimate macaroni and cheese (the kids won't be any the wiser) and brings a depth of flavor to homemade Caesar dressing without tasting fishy. A little goes a long way, and it will make a believer out of even the most anchovy-averse. Promise!
You can find anchovy paste in just about any grocery store, on the shelf by the canned tuna or sometimes near tubes of tomato paste. It's readily available and only needs to be stored in the refrigerator after opening.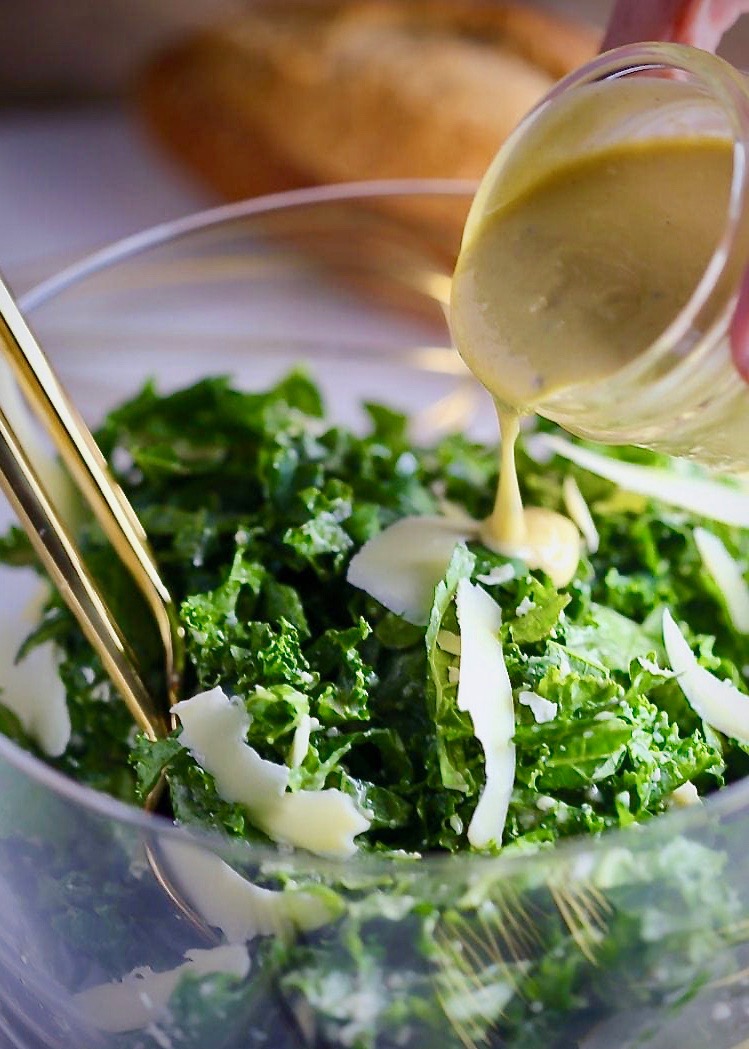 Easy Caesar Dressing
1 tablespoon Dijon mustard
2 tablespoons parmesan cheese
2 tablespoons sherry vinegar
1 teaspoon grated lemon zest
1 tablespoon freshly squeezed lemon juice
2 teaspoons anchovy paste
1/3 cup mayonnaise
1/2 teaspoon kosher salt
1/4 teaspoon freshly ground black pepper
1/3 cup extra virgin olive oil
Whisk all ingredients except olive oil together in a small bowl, and then add the oil in a steady stream while continually whisking. Alternatively, the dressing can be blended in a food processor. Store in an airtight container in the refrigerator for several days.
Recipe by Cathy Roma of What Should I Make For