Many people shy away from cooking seafood—they're unsure of how to buy it or afraid of ruining it once they do. Joe Gurrera, seafood authority and owner of Citarella markets, wants to change that.
One way he's doing it is through Citarella, his seafood shop turned chain of epicurean markets in New York City, the Hamptons, and Connecticut, respected for their consistently fresh, top quality seafood, and other gourmet foods. (They also overnight fresh fish to anywhere in the U.S.)
Another is his debut cookbook and comprehensive beginner's guide to seafood: "Joe Knows Fish" (published by Citarella Press, $24.99).
"The premise of the whole concept is taking the intimidation out of cooking seafood," Gurrera said. "A lot of people are intimidated by it. I don't hear them asking me how to cook a chicken, or how to cook pork chops. Always [seafood]."
For Gurrera, working with seafood is second nature. His father, an Italian immigrant, owned a small, one-man seafood shop; Gurrera began helping out as a teenager, learning the intricacies of the trade and developing a passion that he would bring to his own career. By 24, he was hand-delivering fish to respected restaurants across the country.
When he bought Citarella in 1983, it was a small, neighborhood seafood market on the Upper West Side. It has since grown to eight locations, serving almost 5 million customers and selling 2 million pounds of seafood each year.
Since then, Gurrera has become intimately familiar with all things seafood—how to instantly gauge quality, how to handle and cook it to perfection, the distinct flavors and textures of all its myriad varieties.
He eats it five to seven days of the week, he said, just because he loves the taste.
Gurrera shares his love and expertise alike in his book, providing recipes for seafood from grilled branzino and fluke tartare to crispy calamari and sauteed soft-shell crabs. Recipes are organized by cooking method, from easiest (grilled tuna steaks) to more advanced (cuttlefish ink pasta with sauteed scallops and shrimp). He acts as your personal guide along the way, with tips on how to buy seafood—including the exact cuts and preparation you should request from your fishmonger—and prepare it perfectly, every time.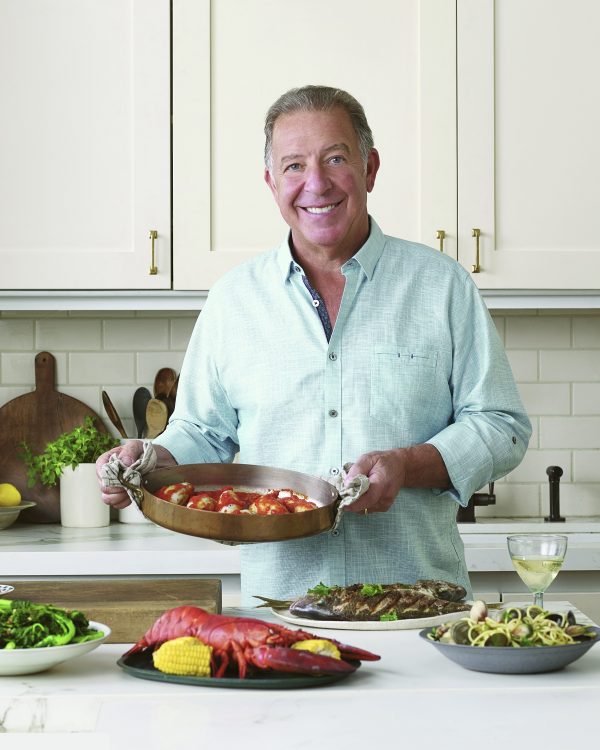 Tips for Seafood Success
Gurrera pinpoints two keys to success: freshness and timing. Many people who say they don't like seafood have simply had a bad experience with bad quality or overcooked fish, he said.
The photographer for his book, for instance, claimed to hate skate—until Gurrera prepared it for him, properly, and "all of a sudden, he loves skate," Gurrera laughed.
Buying
When buying seafood, use your senses. Fresh fish should be vibrant and shiny, with glistening skin and sharp, crisp markings—"like watching HDTV," Gurrera said. The flesh should be firm, not mushy, and the skin taut. "The belly sticks out of an old fish, just like the belly of an old man," he writes. Use your nose, too—fresh fish doesn't smell.
Until you gain enough judging experience of your own, though, you'll have to trust your fishmonger, Gurrera said. Find a reputable one and develop a relationship, and when in doubt of what to pick, go with what he or she says is the best catch of the day.
Cooking
Once you have fresh, high-quality seafood, it doesn't take much else to make a great dish. Gurrera prefers a simple preparation; many of his recipes don't call for more than olive oil, sea salt, and pepper.
"I want to taste the fish," he said, unmasked by heavy spices and sauces. When you let the flavor of the fish speak for itself, you'll start to pick up on more subtle nuances of taste and texture—mild and delicate, or meaty and robust—and how they vary between different types of fish. Though fish are often lumped into one broad category, there's an enormous variety, and Gurrera encourages eaters to branch out and find their favorites.
Then, when it comes to the cooking itself, "timing is everything," he emphasized. "Whenever you overcook anything, you've lost everything.
He insists on using a timer, never a thermometer, and watching it like a hawk. "Don't leave the room … don't answer your cell phone," he said. "You can use the timer on your phone, but don't you dare start reading text messages," he warns in his book.
Each of his recipes indicates the proper cooking time, but in general, fish should be cooked quickly over medium-high heat. To really understand how seafood should be cooked, Gurrera points to mastering sweet and tender boiled shrimp: boil your water, throw in your large shrimp, and time it to cook for two minutes. That's it.
Finally, Gurrera's rounds out his rules with more cooking tips: always rinse and pat fish dry; preheat your pan or grill until it's nice and hot; flip fish only once, never twice, while cooking; and cook and serve fish immediately, though leftovers are also fine the next day.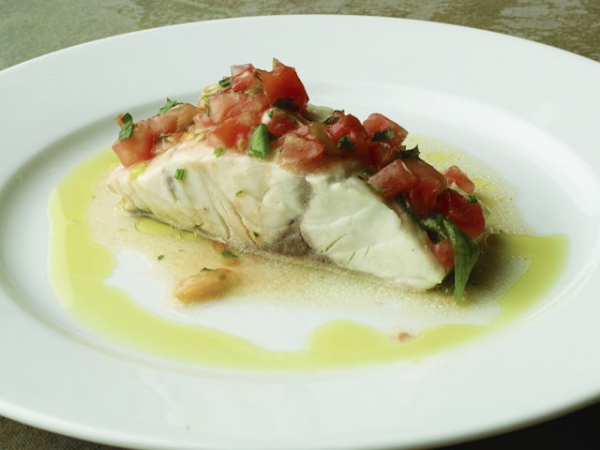 RECIPE: Crispy Whole Mediterranean Branzino
RECIPE: Poached Wild Striped Bass With Tomato and Garlic
RECIPE: Sautéed Soft-Shell Crabs