Not Rated | 1h 40min | Film-Noir, Mystery | 18 October 1941 (USA)
Considered by many to be one of the greatest film noir classics of all time, "The Maltese Falcon" disappointed me when I first saw it as a kid. Scenes seemed to drag on forever with just too much dialogue to endure. Its dense, twisty plot confused my youthful brain. As an adult, I appreciate exactly what makes this seminal cinematic work so special.
For one thing, it was the first film directed by legendary filmmaker John Huston. His 1941 film was actually a remake of a 1931 version with the same name. The 1931 version was produced before the Motion Picture Production Code (which ran from 1934 to 1968) cleaned up the raciness and smut associated with cinema before and after its enforcement.
Huston, who'd only written screenplays up to that point, wanted to make a big splash in the film industry. In this effort, he pulled out all the stops and used some unique techniques, such as meticulously setting up each shot until he deemed it perfect.
In the film, Humphrey Bogart plays the hard-nosed private detective Sam Spade, who owns a  P.I. agency along with his partner, Miles Archer (Jerome Cowan). While Spade is sitting in his San Francisco-based office one day, a mysterious woman named Ruth Wonderly (Mary Astor) walks in pleading for help. Apparently, her sister has recently been seduced by a local fellow named Floyd Thursby and has gone missing.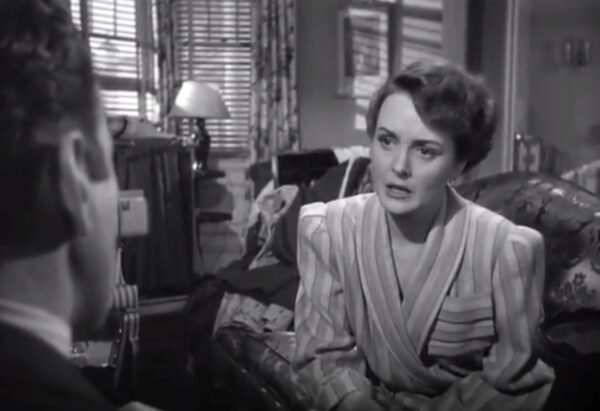 Archer walks into the office while she's filling in the details, and he volunteers to track down her sister, despite her warning the two private detectives that Mr. Thursby is a menacing man prone to fits of violence. The only information she has is a possible location where her sister and Thursby might be meeting later.
When Archer shows up on a darkened street corner near the purported location where Wonderly's sister and Thursby were to meet, he is suddenly gunned down by an unknown assailant.
After his partner's murky demise, Spade becomes involved in the plots by multiple criminal elements who are hunting for an avian statuette known as the Maltese Falcon, an insanely valuable artifact. Indeed, as the film states:
"In 1539, the Knight Templars of Malta, paid tribute to Charles V of Spain, by sending him a Golden Falcon encrusted from beak to claw with rarest jewels—but pirates seized the galley carrying the priceless token and the fate of the Maltese Falcon remains a mystery to this day."
No wonder everybody wants to get their grubby mitts on the Maltese Falcon! Everybody includes the calculating criminal Kasper "Fat Man" Gutman (Sydney Greenstreet) and an equally bad dude, the mercenary cutthroat Joel Cairo (Peter Lorre). As Spade tries to outwit these bad guys, he also has to stay one step ahead of the local San Francisco cops, who suspect him of Archer's murder.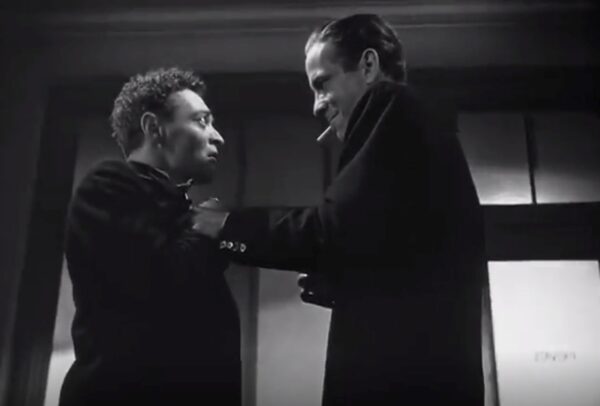 Huston also wrote the intriguingly complex screenplay, which holds the film firmly together for its entire 100-minute runtime. It is filled to the brim with all sorts of plot twists and turns, reversals of fortune, and dastardly double-crosses. In fact, there were so many interesting subplots—such as Archer's widow, Iva (Gladys George), trying to put the moves on Spade—that I wouldn't have minded the film's being a half hour or so longer to further develop or resolve them.
The acting is profoundly excellent. Bogie was perfectly cast as a highly resourceful detective with a sensitive heart somewhere beneath his tough veneer. His character would later become an archetype that many actors would emulate.
Mary Astor is fantastic as a seemingly vulnerable bombshell with some dark secrets. And a special mention must go to Sydney Greenstreet, who made his film debut here at the tender age of 61 and was even nominated for an Academy Award (Best Actor in a Supporting Role) for his outstanding performance.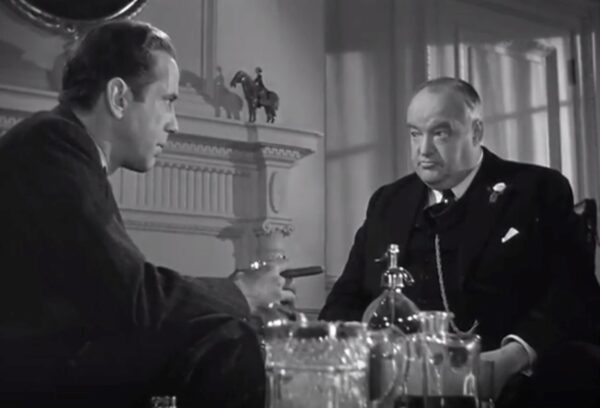 Although some critics consider "The Maltese Falcon" to be overrated, I think it is the opposite. With its unique confluence of masterful writing and directing and exceptional acting performances, I think the film is underrated if anything: After all—it didn't win any Oscars.
'The Maltese Falcon'
Director: John Huston
Starring: Humphrey Bogart, Mary Astor, Gladys George, Peter Lorre, Sydney Greenstreet
Rated: Not Rated
Running Time: 1 hour, 40 minutes
Release Date: Oct. 18, 1941 (USA)
Rated: 4.5 stars out of 5
Ian Kane is a filmmaker and author based out of Los Angeles. To learn more, visit DreamFlightEnt.com or contact him at Twitter.com/ImIanKane