When a nurse who had befriended an elderly care home resident decided to introduce the woman to her four grandkids, the children thought they "wouldn't be able to talk to her." Yet in opening their hearts and minds to a different kind of friendship, they found their "Bonus Grandma."
The now-retired nurse, Vickie Rodgers of Southern Illinois, was so touched by her grandkids' relationship with 93-year-old Ruby Foster, a U.S. cadet nurse during World War II, that she wrote a children's book, titled "Ms. Ruby and The Gigi Squad: Friendship Comes in All Ages."
"I met Ms. Ruby at a local long-term care center while doing clinical [rounds] with nursing students," Vickie told The Epoch Times. "We discovered a lot in common."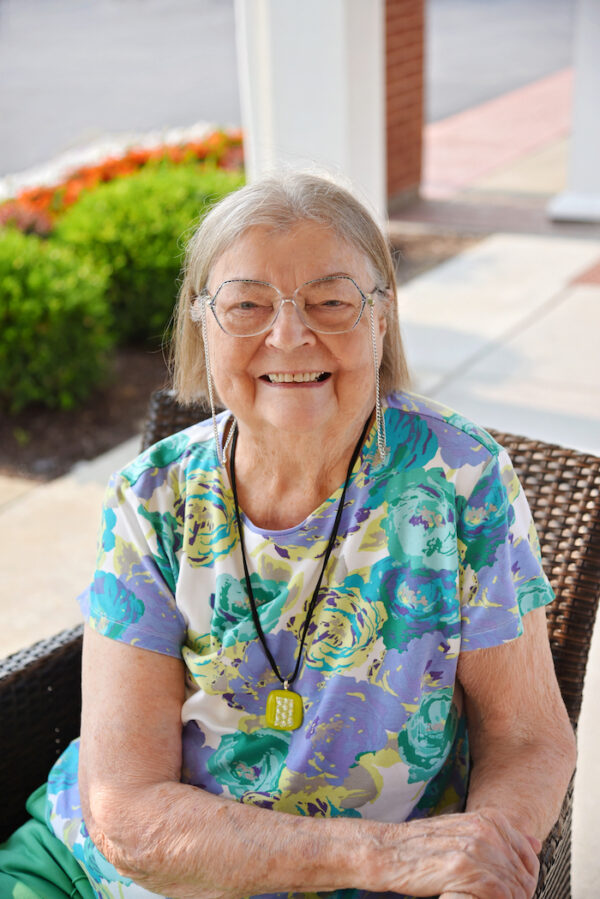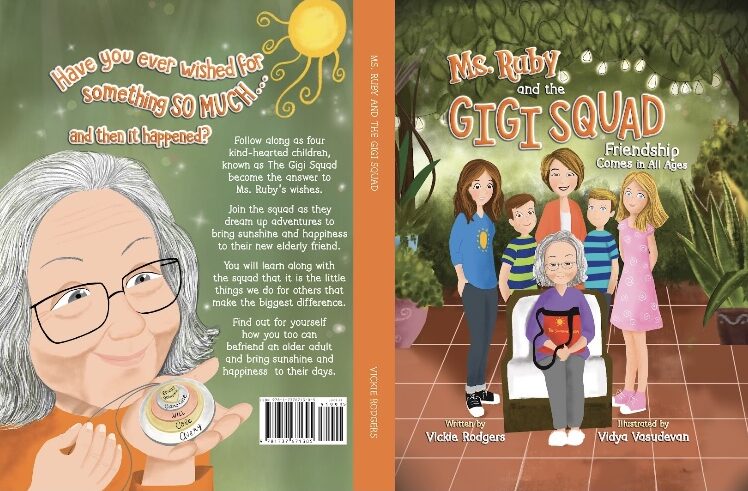 Ruby served during World War II as part of a 125,000-strong accelerated nursing program. Ruby's husband, a radiologist, had died several years prior to Ruby meeting Vickie in 2018. Ruby received few visitors, besides an elderly brother, and has no children.
Vickie says she and Ruby became firm friends. "She calls me her 'BFF,'" said Vickie.
"[She] told me how much she loved children. I knew that she would love my grandchildren and that they would adore her spunky personality.
"I had been talking to them about her, and explaining that she was lonely and would love to meet them."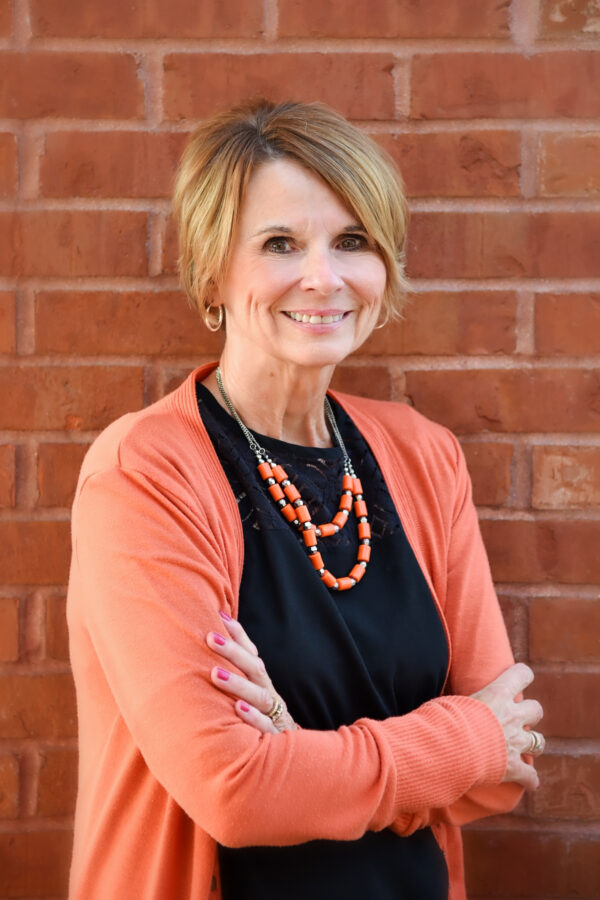 The kids—siblings Avery and Will, aged 15 and 10, and siblings Caroline and Cole, aged 12 and 10—decided that they wanted to decorate Ruby's first tree in decades for Christmas 2018 and had no idea what to expect before visiting the care home.
All four were equally surprised.
Caroline said, "I was kind of nervous to go to the nursing home, but once I was there, it was so fun to spend time with Ms. Ruby."
Avery added: "The stereotype of nursing homes was not accurate to me. I found meeting Ms. Ruby to be a fun and rewarding experience. I thought that most of the residents wouldn't be able to talk or carry on conversations, but this was not true at all."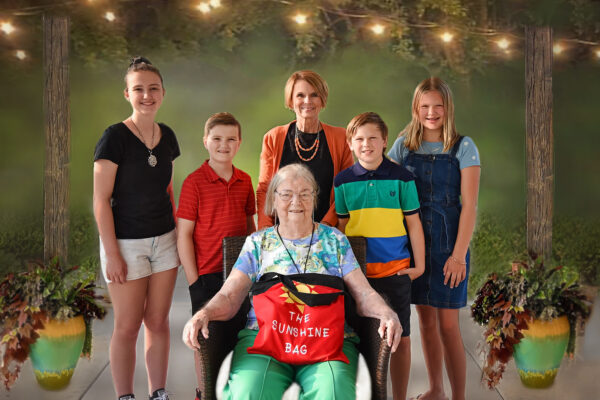 Encouraged by how fun it was to visit Ruby, and how happy it made her to see them, Vickie and the kids started visiting twice a month. Ruby always asked them about school; she took an interest in Avery's theater and choir classes, Caroline's grades and volleyball, and Cole and Will's hockey games.
With visits waylaid by the pandemic in 2020, the fivesome stayed in touch by writing letters. The children even delivered a balloon bouquet, cake, and cards on Ruby's 92nd birthday. When they were finally able to reunite, they decided to commemorate their relationship by presenting Ruby with a special necklace.
"They wanted her to have something to wear proudly," Vickie said. "The necklace is made out of circles of different types and colors of metal that each child stamped their name on, and then a heart shape of metal with the words 'Bonus Grandma' stamped on it. Ruby wears this necklace very frequently and has been so very proud of her new title."
Watching such a beautiful relationship develop between Ruby and her grandkids, whom she calls "The Gigi Squad," Vickie felt compelled to write a book. She calls it her "bucket list labor of love."
"Ms. Ruby and The Gigi Squad: Friendship Comes in All Ages," with original artwork by illustrator Vidya Vasudevan, was self-published in November. Beyond its moving, educational story, the book includes a letter from the Gigi Squad and the concept of a "Sunshine Bag" to fill with fun, appropriate gifts for an elderly friend.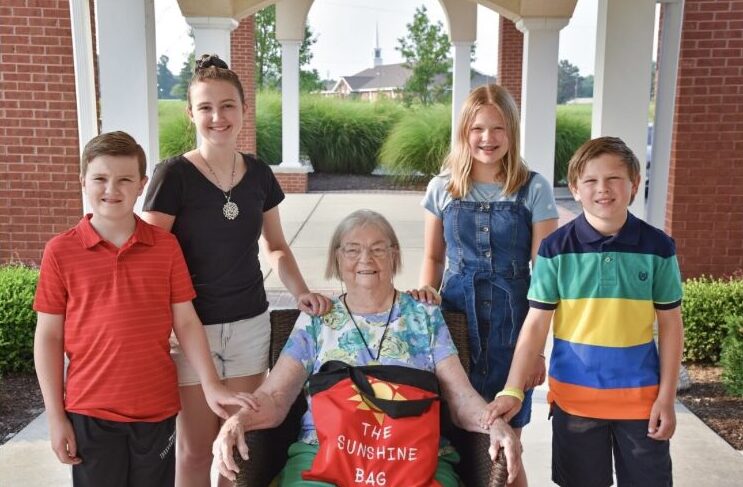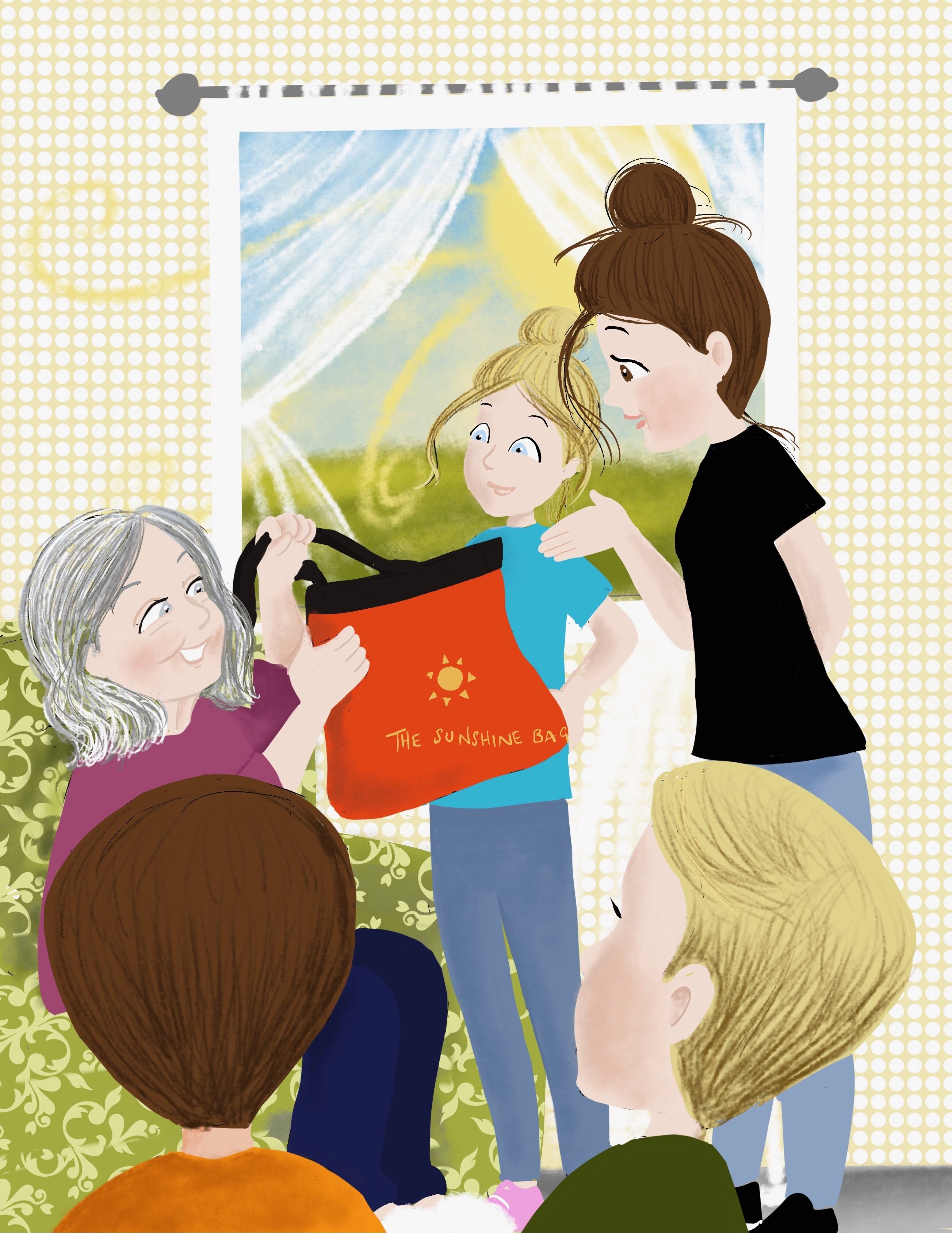 "I had looked for a book, without success, to explain to children what to expect when visiting a nursing home," Vickie told The Epoch Times. "I was sadly disappointed by how few books there were about multigenerational friendships.
"After discussing with Ms. Ruby my idea for a children's book that would encourage other children, with parental support, to befriend older adults who may be lonely, I undertook the project in March of this year."
Ruby was instrumental in providing her opinions for the book and adores her character, said Vickie. The grandmother-of-four recently retired from a local community college as a professor of nursing after a 33-year career. She now works part-time as a clinical educator in a large retirement community. When she first met Ruby in 2018, she was a volunteer nurse with the Greater St. Louis Honor Flight and applied for Ruby to attend.
On another excursion, to see the St. Louis Blues, the arena projected a video of Ruby's cadet nursing experience, and Vickie, her husband Bill, and grandson Cole stood by as Ruby was presented with the game puck. Without hesitation, Ruby turned and gave the puck to hockey-loving Cole.
On Sept. 4, 2021, all four grandchildren would show their appreciation for Ruby on her 93rd birthday with a socially-distant party replete with balloons, gluten-free cupcakes, decorations, gifts, and Culver's hamburgers and French fries.
"We all sang 'Happy Birthday' to her and she was beaming!" Vickie recalled. "Her face radiated sheer joy and happiness to be honored by the kids on her birthday. It really is the little things in life that mean the most to older adults."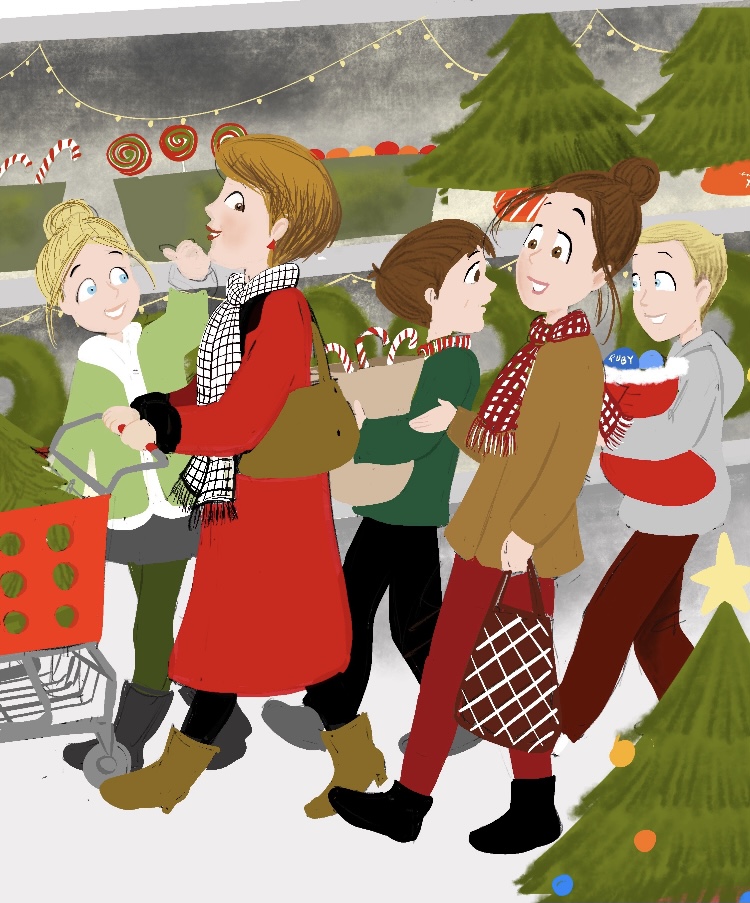 Share your stories with us at emg.inspired@epochtimes.com, and continue to get your daily dose of inspiration by signing up for the Epoch Inspired newsletter at TheEpochTimes.com/newsletter