A lost leopard cub has been reunited with her mother within 12 hours of being found alone on an Indian tea estate, thanks to the joint efforts of a wildlife rescue team and the local community.
Dr. Khanin Changmai, veterinarian for Wildlife Trust of India (WTI), received a call from the Assam Forest Department on May 23, according to a WTI news release. A tiny leopard cub had been found by tea pluckers in one of the Natun Gaon, Tinsukia tea gardens in the early hours of the morning.
Workers raised the alarm but the commotion caused the mother to flee, abandoning her baby in the process.

Changmai told BBC that plantation owner Guneshwar Hazarika followed the cub's cries to her location. Finding her stuck in a trench, villagers retrieved the cub and took her to a nearby home.
When WTI's Mobile Veterinary Service arrived, Changmai, biologist Aftab Ahmed, and three forest department staffers took over. The melanistic female was barely a month old, said the vet; while "playful and uninjured," she was slightly dehydrated.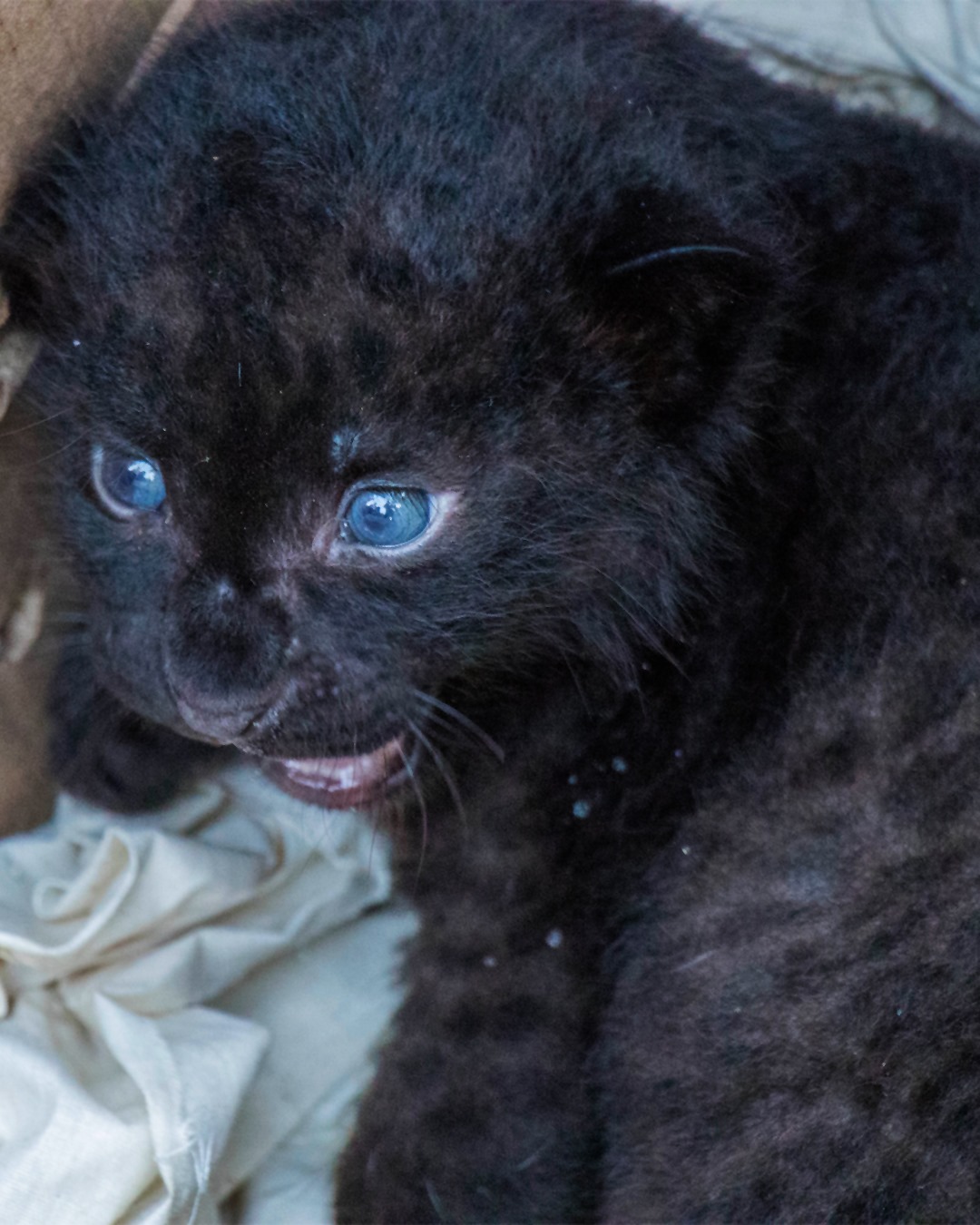 Changmai administered fluids by mouth at regular intervals while WTI and the forest department discussed a reunification plan. They started by planting a "camera trap" in hopes that the mother would return to look for her cub.
Some locals needed reassurance, worried that the adult leopard would pose a threat to the village. Yet when WTI and the forest department offered their full support, the villagers conceded.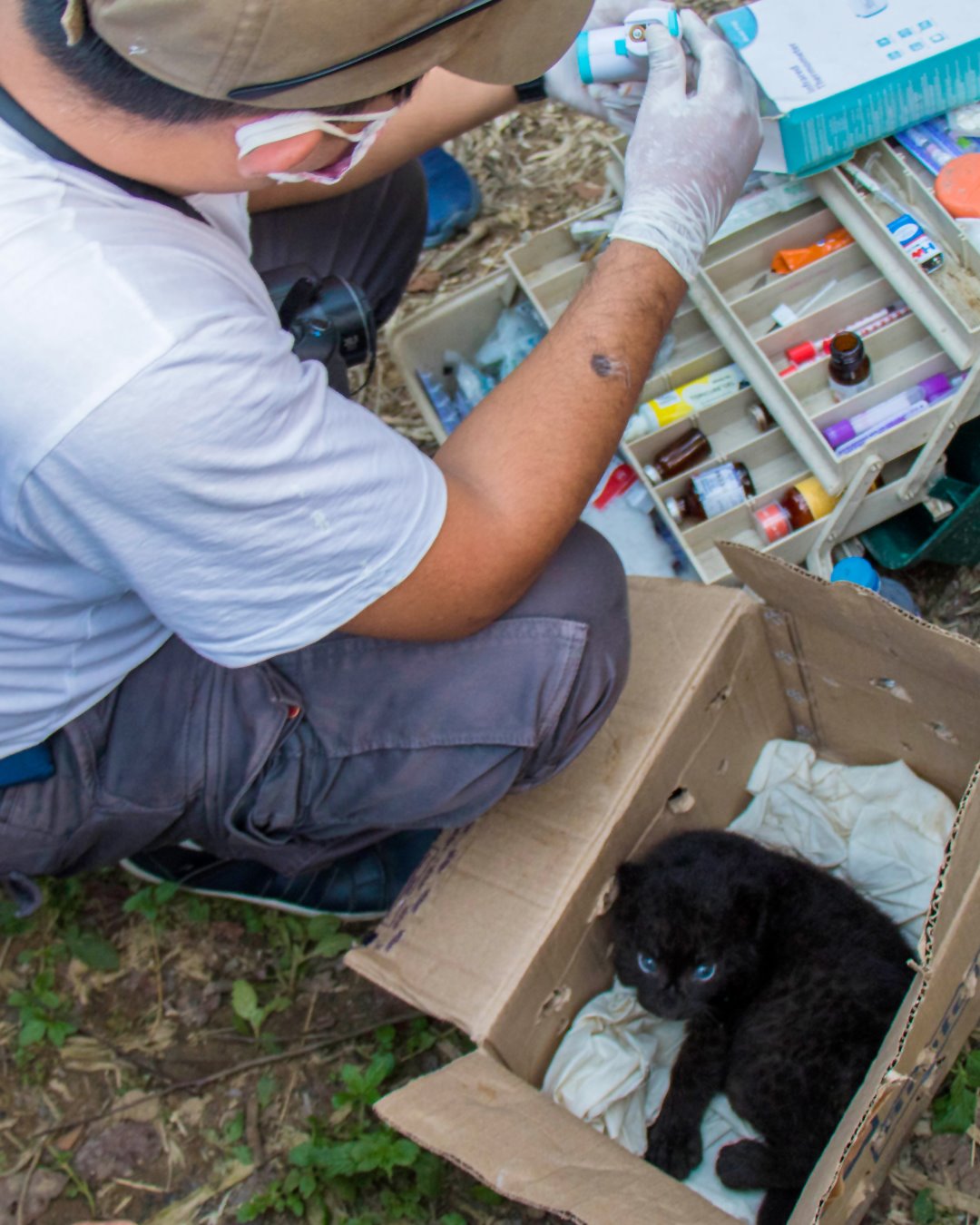 The rescue team prepared a carton, closing the flaps enough for the cub to remain secure, but not so tightly that the mother couldn't retrieve her.
"Keeping our fingers crossed, we put the 'little wonder' inside [the] comfortable, ventilated box, and waited," WTI later regaled on a Facebook post.
Just before 8 p.m., the camera captured encouraging activity: the mother had returned and was filmed nudging and sniffing the box to identify her baby. Minutes later, she ripped into the box, carrying her cub out of the garden and into the wilderness safely in her mouth.
Changmai described it as a "very heartwarming" moment. "Once we saw the mother reunite with the cub … it feels like our efforts paid off well," he said.
India has approximately 12,800 leopards, according to the most recent status report on this vulnerable species. Habitat destruction remains the biggest threat to their welfare in the wild, and displaced cats often stray from forests into villages, killing livestock and sometimes attacking people.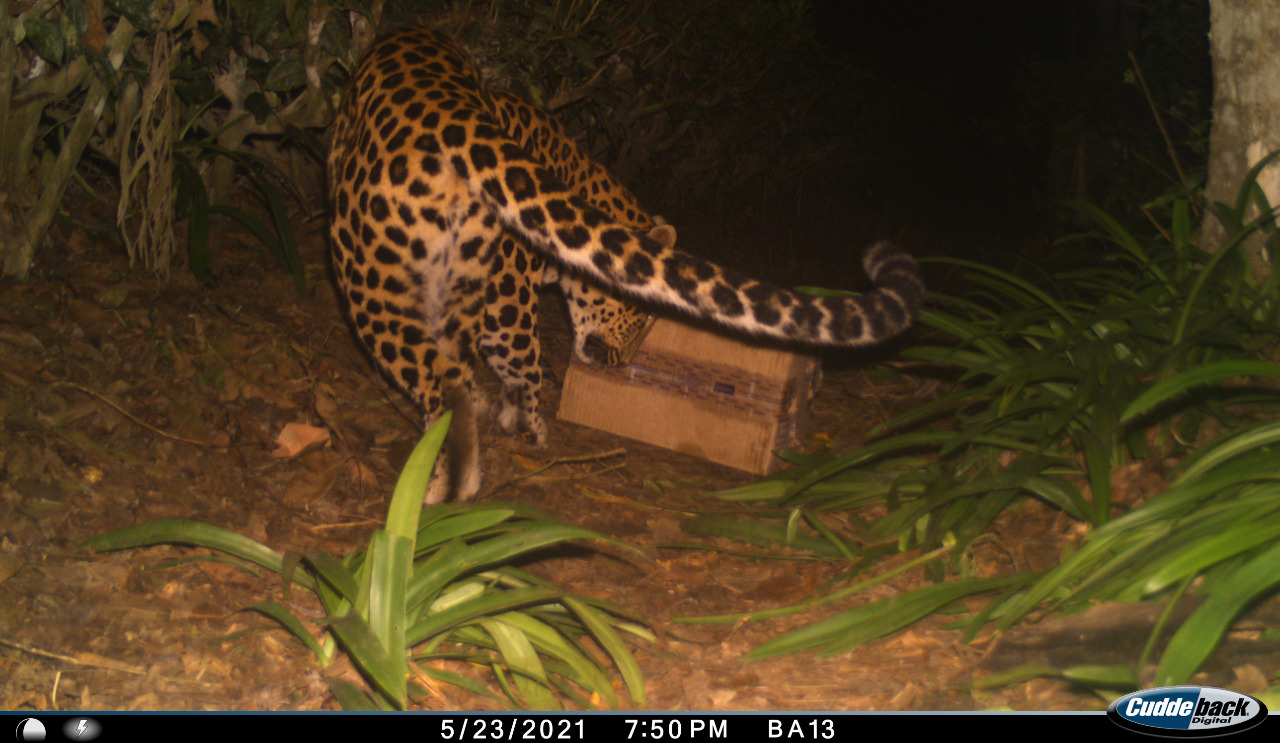 WTI, in partnership with the International Fund for Animal Welfare (IFAW) and the Assam Forest Department, rescues, rehabilitates and releases wildlife in the region. The group also helps mitigate human-animal conflict through community outreach.
It was WTI's passion and expertise that helped minimize the time between the leopard cub's abandonment and the reunion with her mother on May 23. According to Changmai, not all reunifications work, making this happy ending especially poignant.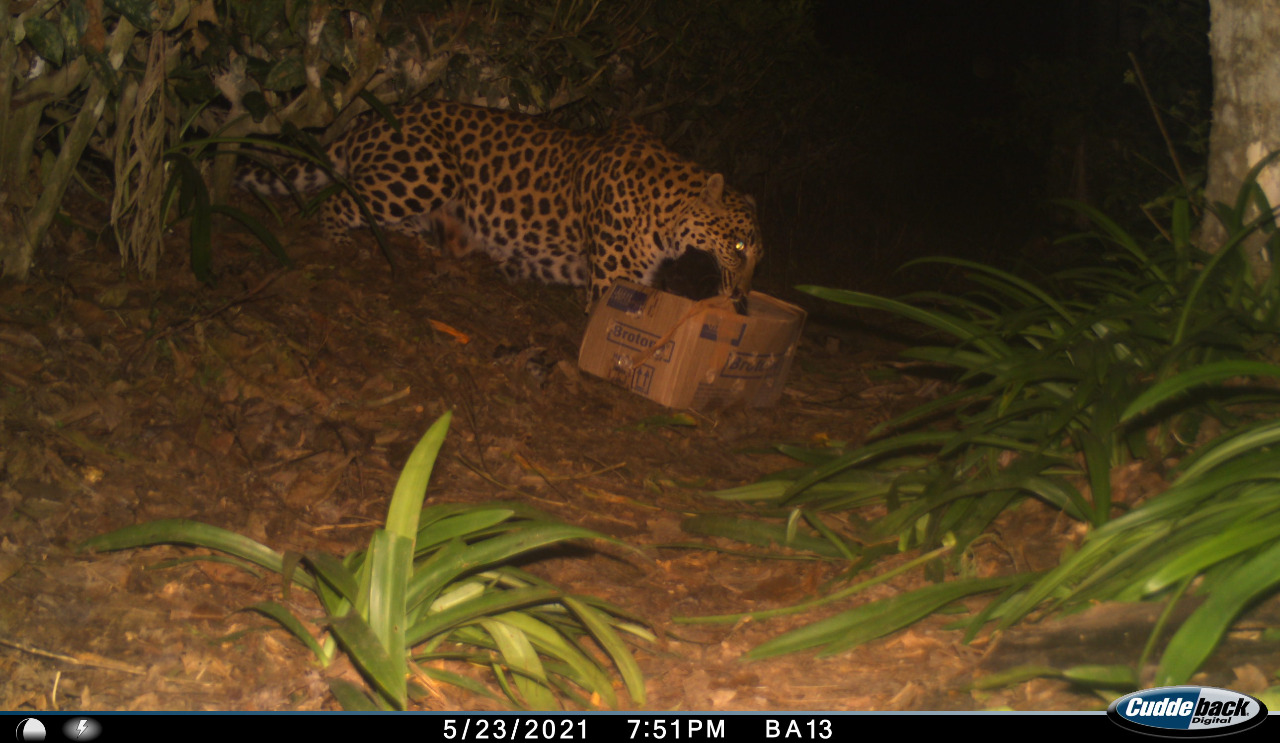 Share your stories with us at emg.inspired@epochtimes.com, and continue to get your daily dose of inspiration by signing up for the Epoch Inspired Newsletter at TheEpochTimes.com/newsletter