The ice cream at Republic of Booza twists and stretches like taffy. It twirls around your spoon in supple strands, and sticks to your teeth and lips before melting into rich, creamy goodness.
The newly opened shop in Williamsburg, Brooklyn, New York, serves booza, a type of ice cream from the Levant that's over 500 years old. The shop's founders refer to it as "the original ice cream." Booza is made with mastic and sahlab (ground orchid root), ingredients that lend it its characteristic elasticity, and is traditionally pounded with wooden sticks to achieve that perfect consistency. At the shop, a specialized, slow-churning machine modernizes the process.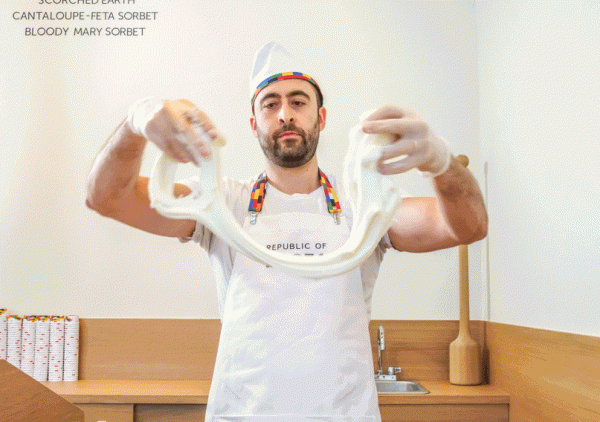 Flavors also get a modern update, expanding beyond just the traditional qashta (candied cream) and pistachio you'll find in other booza shops. The especially dense ice cream packs in more flavor per scoop, and the founders saw its potential for carrying deliciousness. So here, you can lick and chew on experimental creations like salted Oreo and saffron peppercorn; internationally inspired additions like horchata and red miso; and classics like vanilla, strawberry, and salted caramel.
76 N. Fourth St. (between Berry & Wythe streets)
Williamsburg, Brooklyn
718-302-500
RepublicOfBooza.com