Following a multi-million-dollar renovation, the 152-room Renaissance Philadelphia opened in the historic Old City neighborhood on June 28. The hotel is close to landmarks such as the Liberty Bell and Independence Hall.
The Alley, the guest entrance inspired by the city's Elfreth's Alley—home of artisans and tradespeople in the 18th century—features a staircase in blackened steel and luminous panels, contrasting gritty and glittering finishes.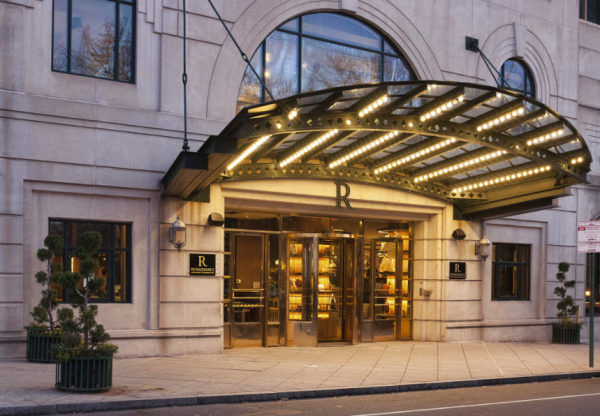 Playful design details throughout the hotel: "Look no further than the railings that line the hotel's upper level, which mimic Franklin's famous spectacles or the wallpaper that invites you to decipher the Declaration of Independence, to see how we surprise travelers and locals alike," said general manager A.J. Williams.
Nightly programming features emerging artists and musicians, as well as tastings from local spirit purveyors. The hotel's culinary offerings include Chez Ben, a French bistro; and M. Brown, a cocktail bar specializing in aged brown liquors sourced from around the world, with a small plates menu with cured items, with the idea that "everything gets better with age."
The hotel is pet-friendly and each room can accommodate up to two pets.
Summer rates start at $189-$289. RenHotels.com