Beloved talk show host Regis Philbin and his wife of 49 years, Joy, are planning to celebrate their 50th wedding anniversary on March 1, 2020. Theirs is a love story of epic proportions.
"Regis and Joy are always celebrating their marriage, but 50 years is a long time," an anonymous family friend revealed to Closer Weekly. Intimating that the couple had celebrated their anniversaries at their local Beverly Hills Craig's restaurant in the past, the friend then hinted that the Philbins may be planning "something bigger" with close friends and family for their 50th.
Regis, 88, "worships the ground Joy walks on," added the family friend. "They truly are best friends."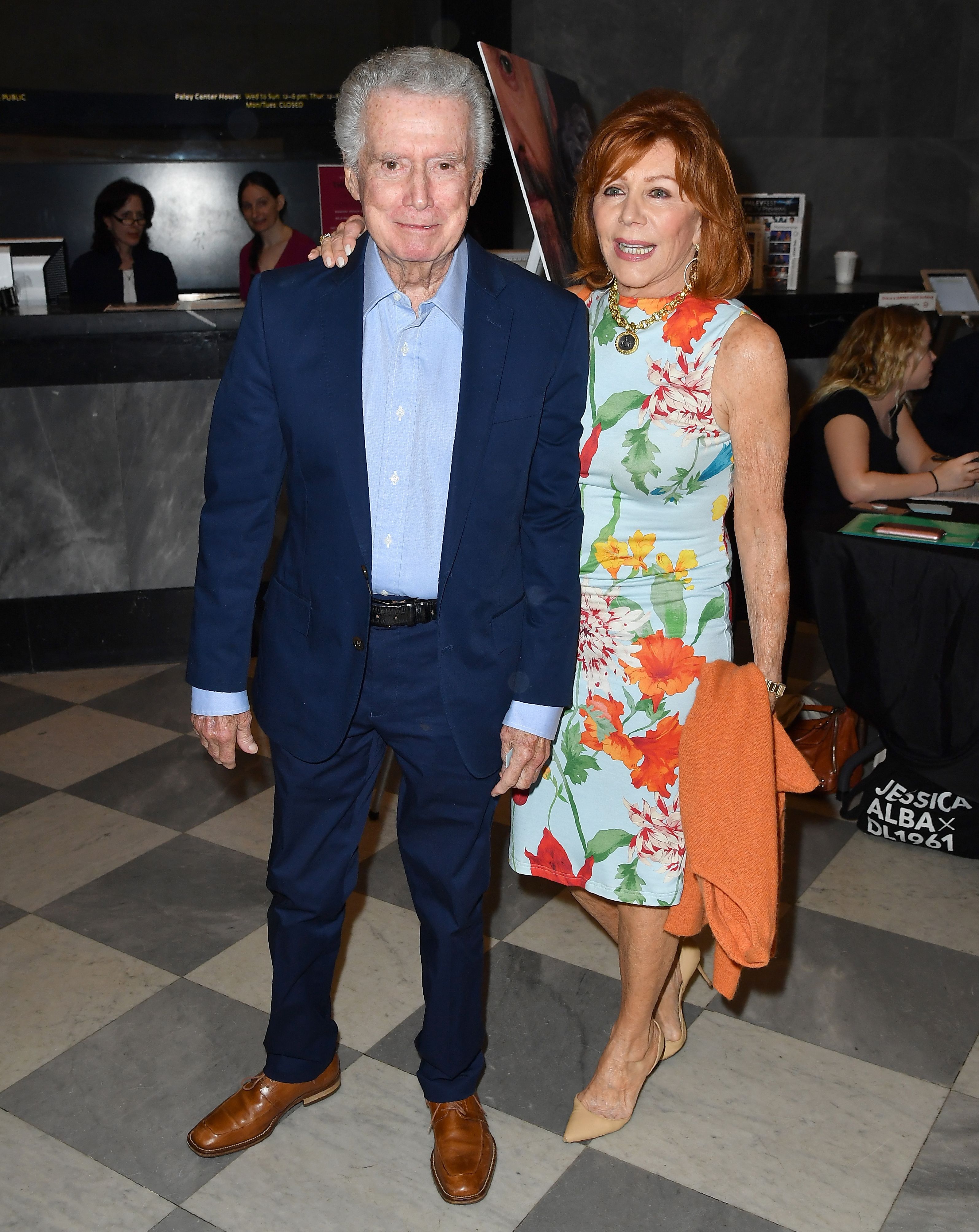 Regis and Joy tied the knot in 1970 and share daughters Joanna, 46, and J.J., 45, together. In addition, the happily married couple have enjoyed years of hosting chat and game shows in tandem since Joy retired from her previous vocation as an interior designer.
In an interview with Parade back in 2011, the married couple joked fondly in answer to the question: "Is the saying true that the couple that plays together, stays together?"
"We play a lot of tennis and we work out at the gym three or four times a week," Regis answered.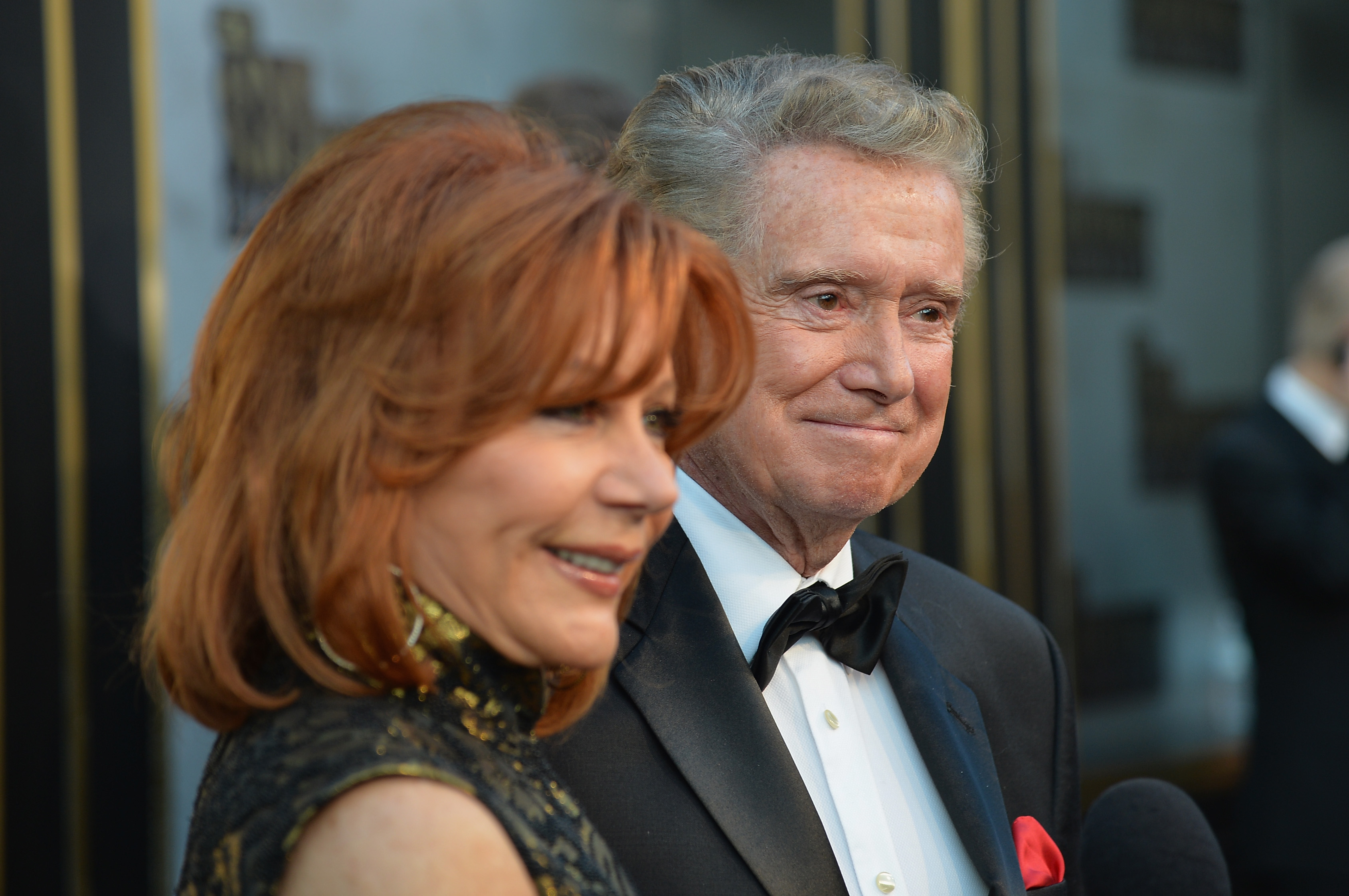 "As you get older," the former "Live! with Regis and Kelly" host added, referencing an Advil commercial the couple were both in, "you feel those aches and pains. Advil's become a friend in the house."
"If we win at tennis, then we're totally in love for the rest of the day," Joy, 79, retorted. "[B]ut it can really trigger an ugly evening if one of us isn't playing well."
Discussing Regis's imminent retirement, the couple then reflected upon the potential for hosting a reality television series in their very own home. "[W]hat about a little talk show, Joy?" Regis suggested. "A little something. You don't want to work with me anymore, is that it?"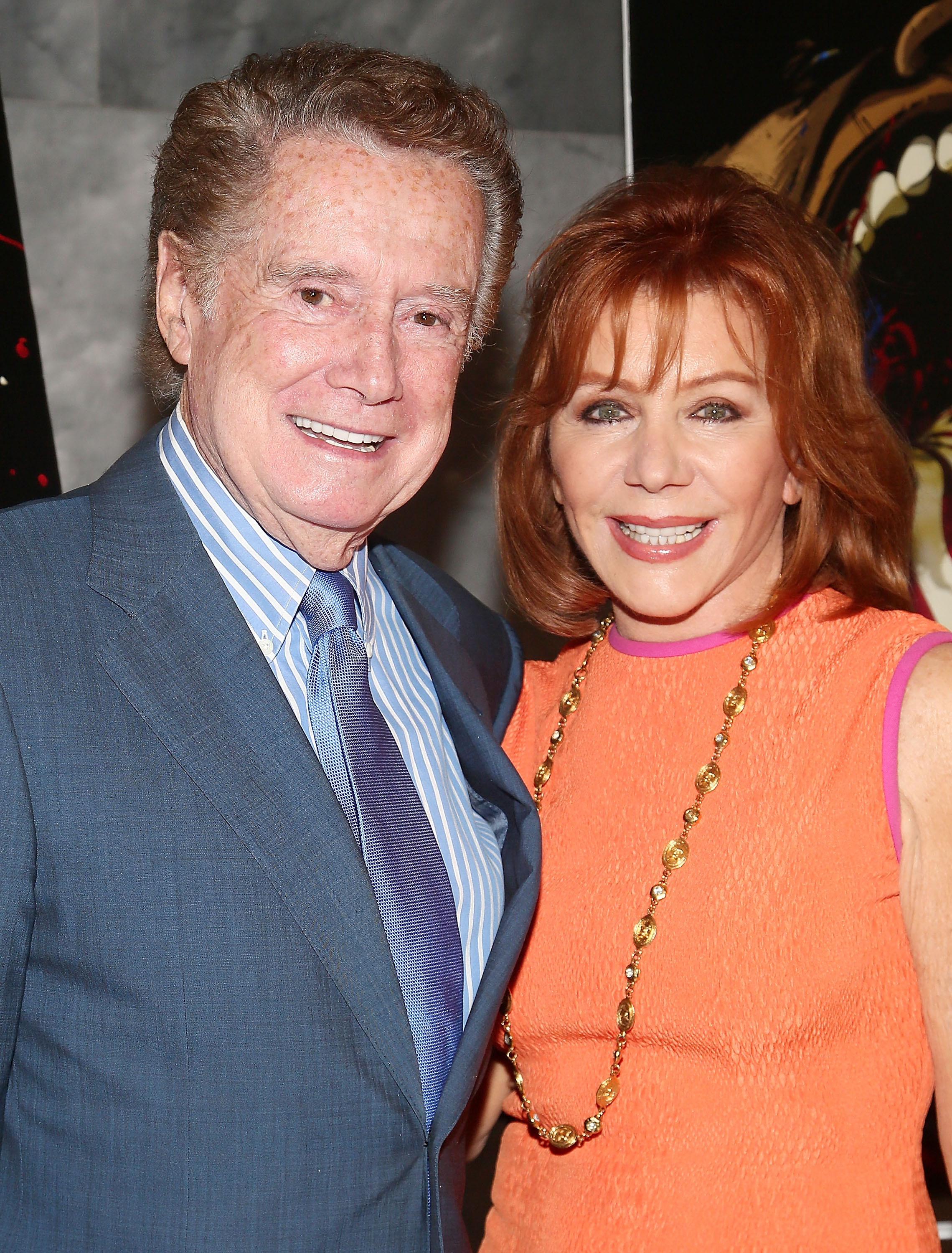 "No, not at all! I love working with you," Joy replied. "When I do the show with him it's like going to a party. It's fun because we don't do it often!"
The home-based reality show never transpired; however, Regis went on to make appearances as a guest host on several prime-time television talk shows, including "The Rachael Ray Show" and "The Late Late Show."
Regis eventually retired from "Live!" in 2011 after a decade of hosting beside Kelly Ripa. Regis told Larry King, as per People, why he made the decision: "I was getting older and it wasn't right for me anymore," he said.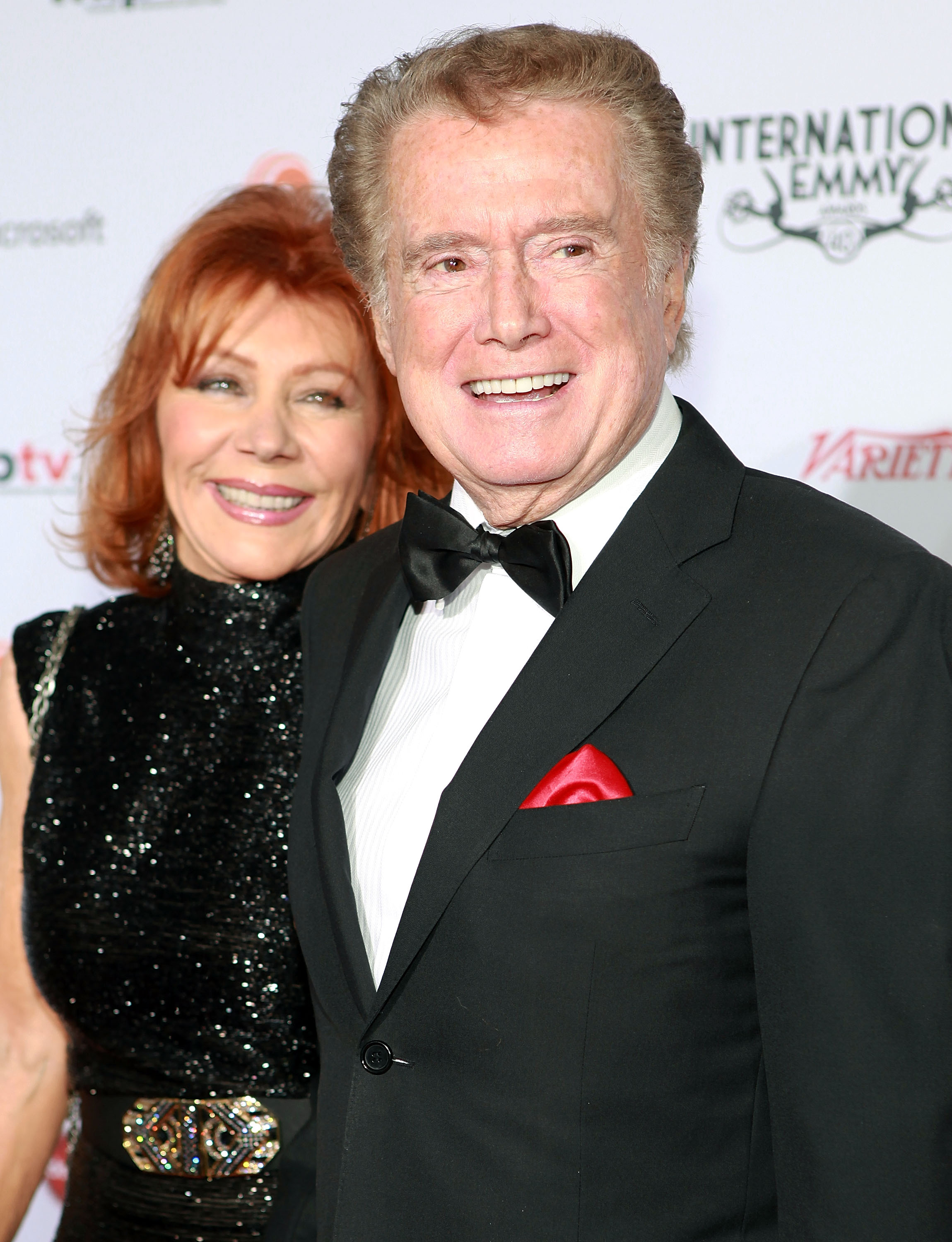 Regis and Joy have long fielded questions about the secret to their long and happy marriage. Speaking to Parade, the couple conferred: "What is the secret, Joy? My fear of you?" Regis joked.
"There's just something about Regis," Joy replied. "There's always something new on the horizon and it keeps our lives active and fun.
"I'd rather be with Regis than any other person in the world," Joy added, to her husband's seeming incredulity. "You keep it interesting and I think that's one of the secrets. That's why I don't think you should ever retire!"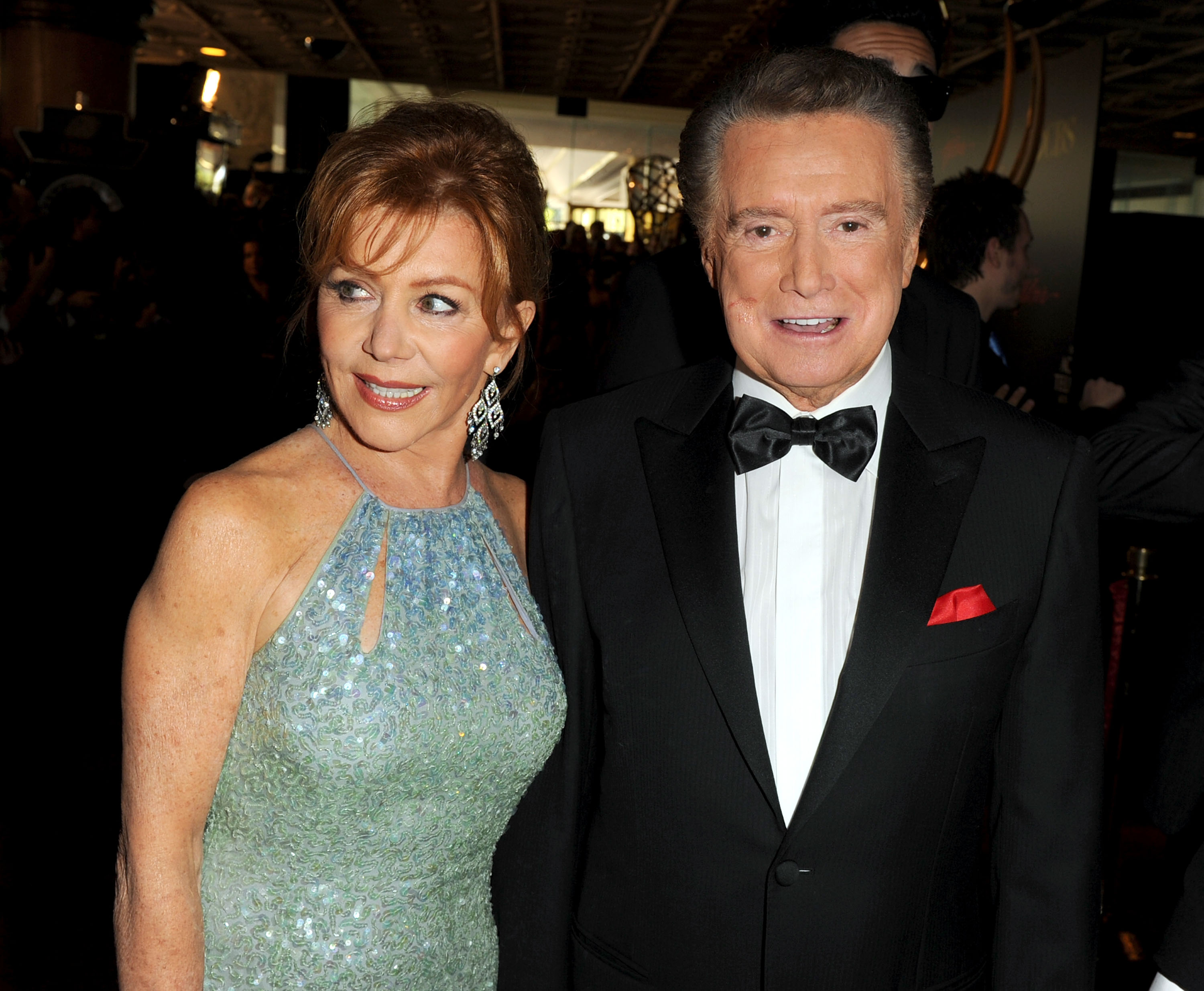 As of 2020 and fast approaching their 50th wedding anniversary, the inspiring, happy couple splits their time between their home in Beverly Hills, California, and a second residence in Greenwich, Connecticut.
"Everyone loves Regis and Joy," the Philbins' family friend told Closer Weekly. "[T]hey're great company, have amazing stories, and they complement each other perfectly. It's one of Hollywood's longest lasting marriages and a true love story."