A rare albino jaguarundi cub, a type of puma native to the Americas, was rescued in Colombia by emergency services. After receiving treatment from veterinarians, she was taken to a conservation park to live out her days safe from the threat of predators.
The cub, a rare white-haired, red-eyed female, was found in the Aburra Valley metropolitan area of northwestern Colombia. She is the first albino of her species ever reported in the country.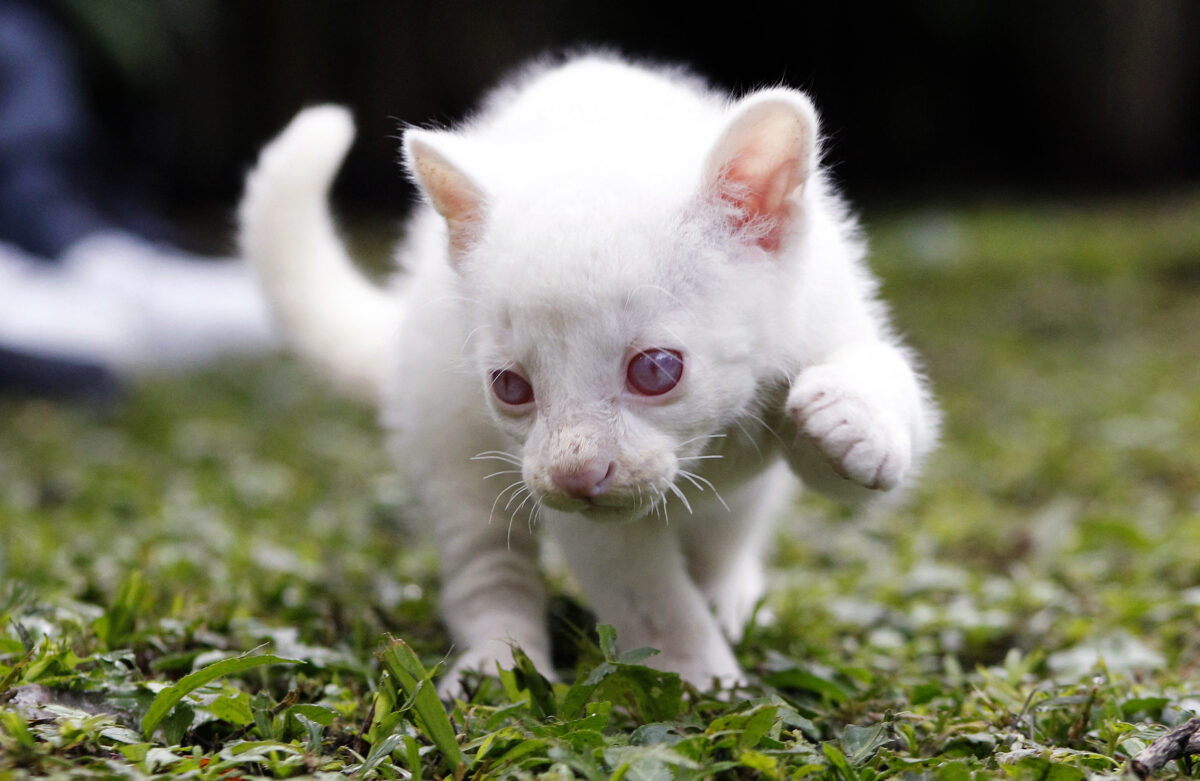 "Authorities worked with the volunteer fire department to rescue the feline, which was approximately four hours from an urban area," Amalfi Municipality veterinarian Yuliany Duque told Reuters in December 2021, ahead of the cub's arrival. "Once the feline arrives at our facilities, primary medical attention will be carried out and relevant authorities will be notified."
The cub was transferred to a conservation park in Medellin—the capital of Colombia's mountainous Antioquia province, nicknamed the "City of Eternal Spring"—where she will be safe and cared for. Veterinarian Carlos Madrid explained that she can't be re-released into the wild owing to her albinism, which makes her more visible than others of her kind and drastically lowers her survival odds.

"The only alternative for it is to end his life in a park such as this," he said. "It is predisposed to certain health disorders [and] certain disadvantages when performing in the wild, such as the impossibility of camouflaging itself, making it easy for it to be seen by its prey."
Jaguarundi—Herpailurus yagouaroundi—are typically either reddish-brown or gray in color.
Albinism occurs due to a lack of melanin in the body, affecting the color of the skin, hair, and eyes, and may cause poor eyesight, sun sensitivity, and increased risk of melanoma. The condition gets passed down to the offspring when both the parents carry the recessive gene.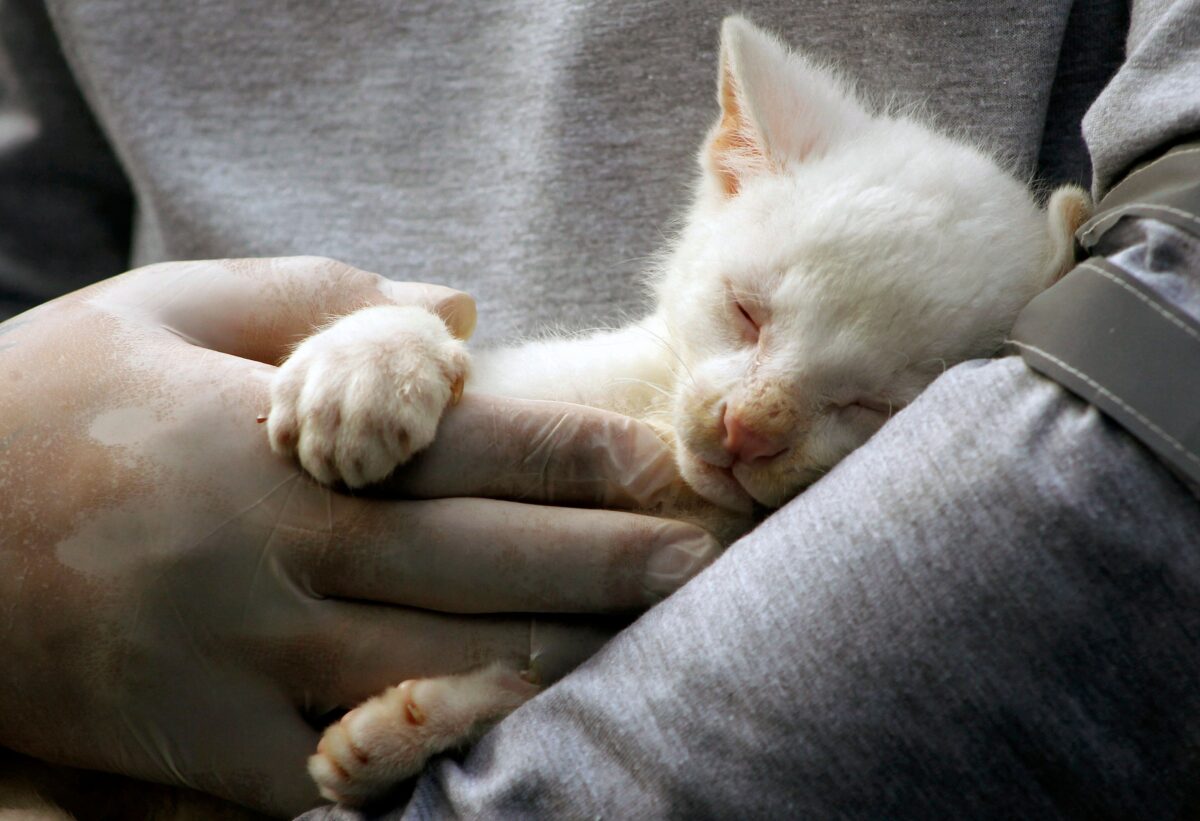 In Mexico, its northernmost territory, the jaguarundi is known colloquially as the "otter cat." It's small for a wildcat; according to NatureWorks, but adults can grow up to 4 1/2 feet long.
The animal is also characterized by a long, slender body, small ears, short powerful legs, a long tail, and a flattened, triangular head with short, rounded ears.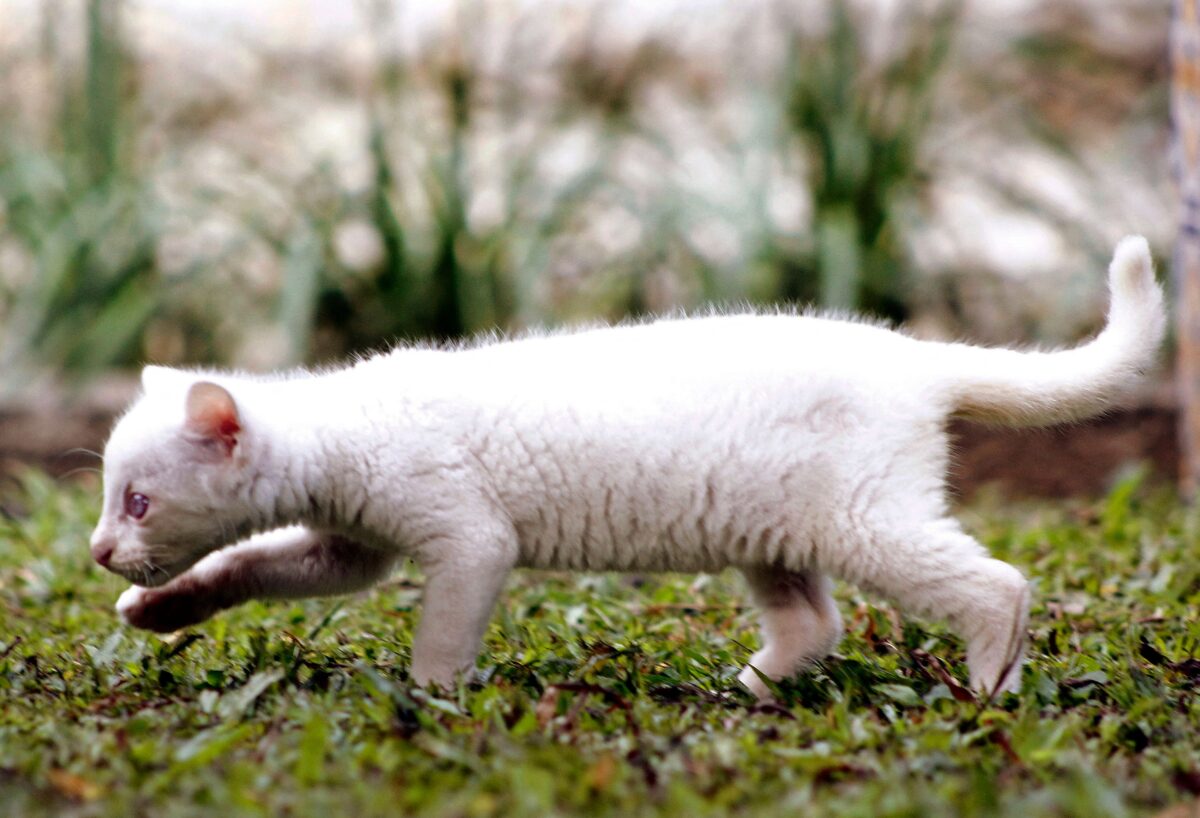 A solitary creature, jaguarundi live and hunt alone, only meeting fellow jaguarundi intentionally during mating season.
Watch the video:
Video Credit: Reuters
Share your stories with us at emg.inspired@epochtimes.com, and continue to get your daily dose of inspiration by signing up for the Epoch Inspired newsletter at TheEpochTimes.com/newsletter