A Nigerian mother and her two daughters share a rare genetic quirk among people of African heritage: all three have piercing bright-blue eyes.
Shunned by the woman's husband for this characteristic, the family was thrown into abject poverty; however, they made headlines when photos taken by a visitor went viral on social media.
A Nigerian photographer came forward, wanting to showcase the trio in a "transformation" photoshoot. As a result, the same thing that prompted one man to reject his family has thousands of internet users uniting in celebration of unique beauty.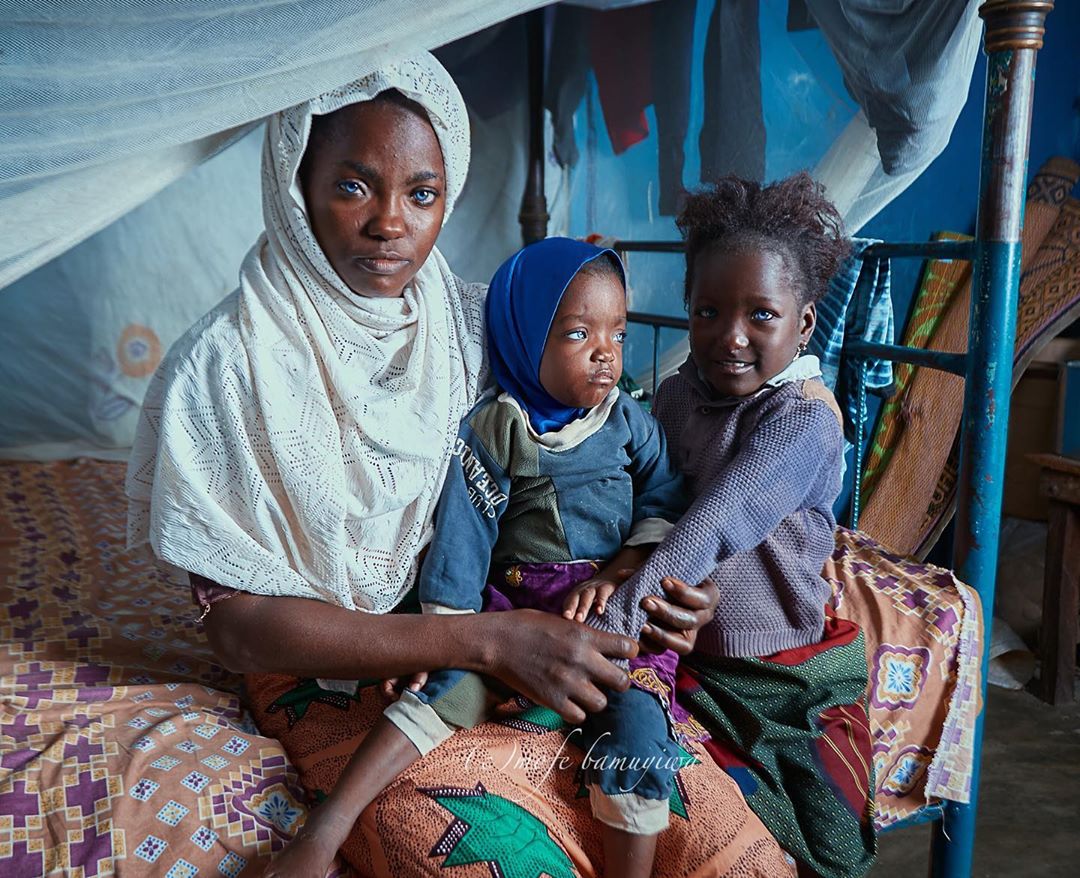 In early August, a college student named Alabi Rukayat Oyindamola traveled to her hometown of Ilorin for Eid and encountered the blue-eyed threesome.
Awestruck, she spoke to the family, took photos, and shared their story on Facebook.
The abandoned siblings are Hassanat, aged 2, and Kaosarat, aged 5. Hassanat was a twin, but her brother passed away due to a "lack of proper care," Oyindamola wrote.
The mother, Risiqot Ayegbami, was left without money or food by her rejecting husband and sought refuge at her parents' home.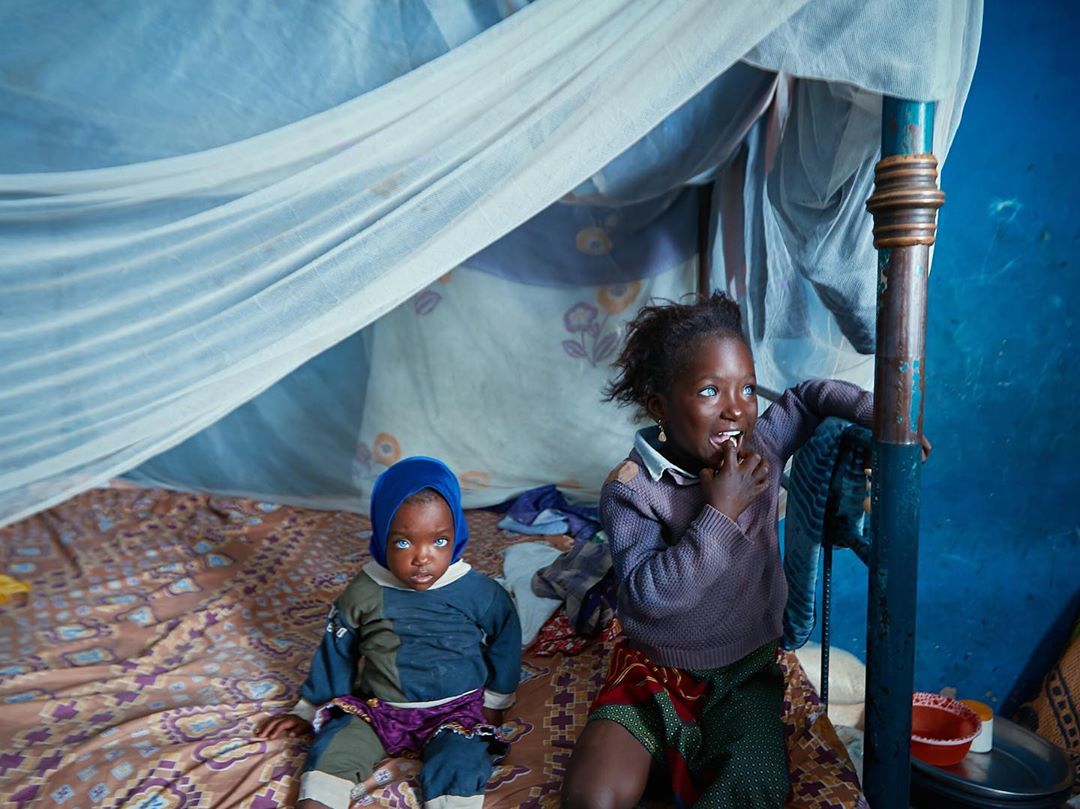 Oyindamola's captivating photos caught the attention of Nigerian photographer Mofe Bamuyiwa on social media.
Bamuyiwa made contact with the poverty-stricken family with an idea in mind: a photoshoot, to turn a perceived misfortune into a feature deserving of praise.
After speaking to Risiqot, the photographer ascertained that the family may have a form of ocular albinism, a lack of pigment in the iris of the eye.
Risiqot is the only person in her family with blue eyes; her sister, Azeez Balikis, told Punch Newspaper that their parents were even quizzed about their biological connection to the fair-eyed child.
"My eyes have never caused me any discomfort and it's the same with my children … I have no regrets that they have my kind of eyes," Risiqot said.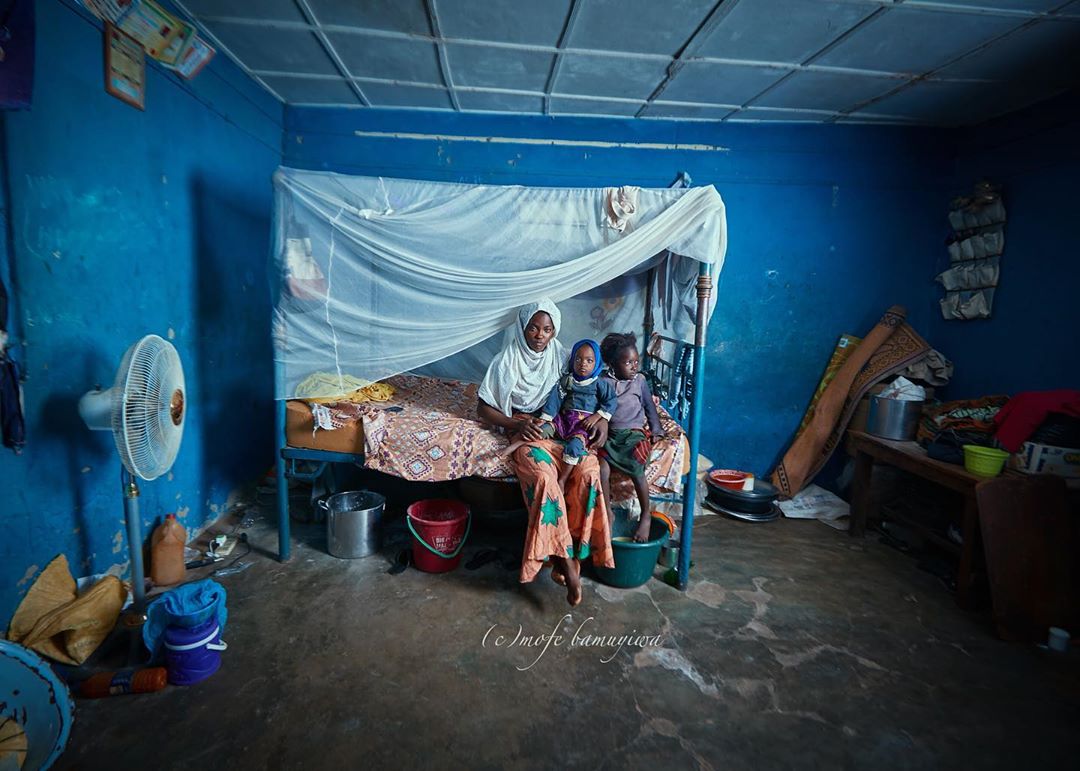 Bamuyiwa's photoshoot took place in mid-August.
Posting a series of "before" photos on her Instagram page, Bamuyiwa shared a fact gleaned from her interview with Risiqot: her late baby boy had had brown eyes, not blue.
After a radical transformation, decked out in beautiful garments and smiling for the camera, the mother and her daughters were photographed again.
In moving footage of the shoot, the trio steps into a pop-up studio erected in their village square amid a crowd of gathered neighbors. The girls play; Risiqot glows with pride.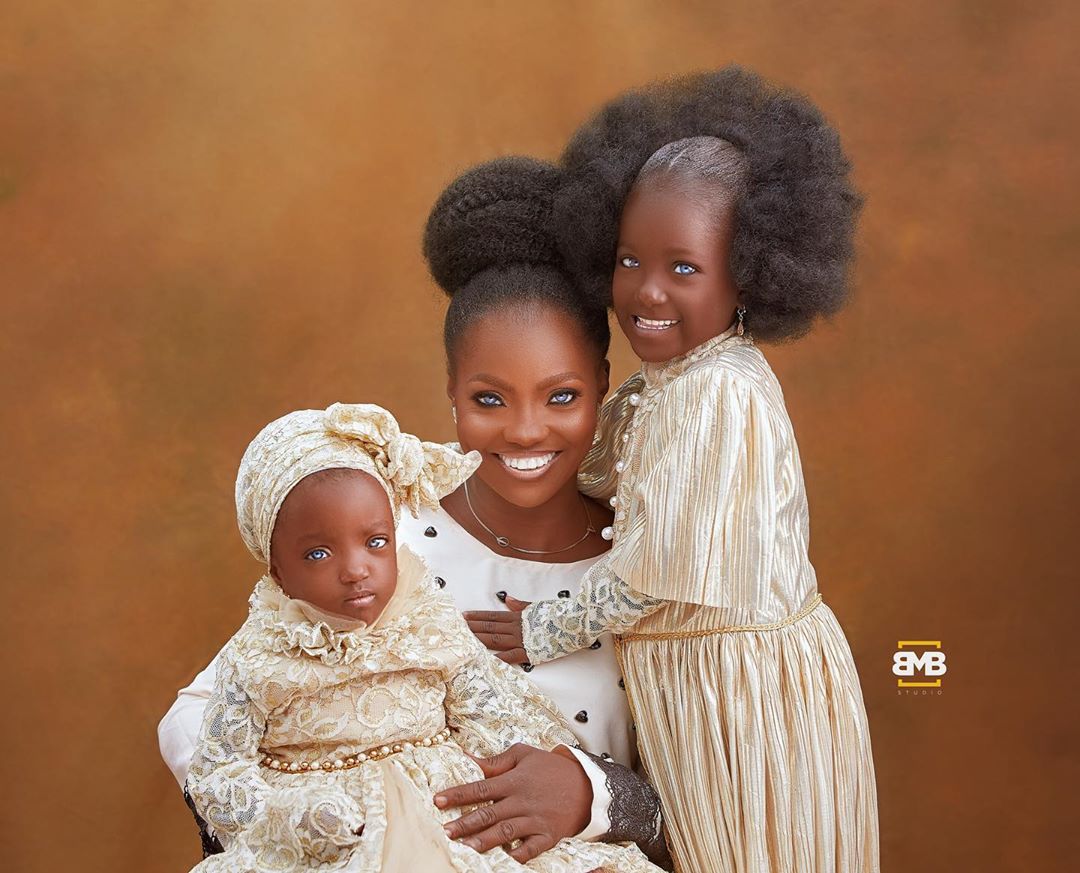 The photographer's handiwork has garnered hundreds of thousands of likes from social media users around the world, and many have reached out in the hope of supporting this incredible family.
Risiqot's dreams for the future are humble.
The mother told Punch that she wants to keep her daughters safe and happy, and be able to send them both to school so that they can "succeed in life."
As for herself, Risiqot wouldn't accept to change her eye color "from blue to brown" if such a technology was ever invented, Bamuyiwa posted on Instagram, summing up the mother's immense strength in a single affirmation.
Here are some selected photos of this beautiful family: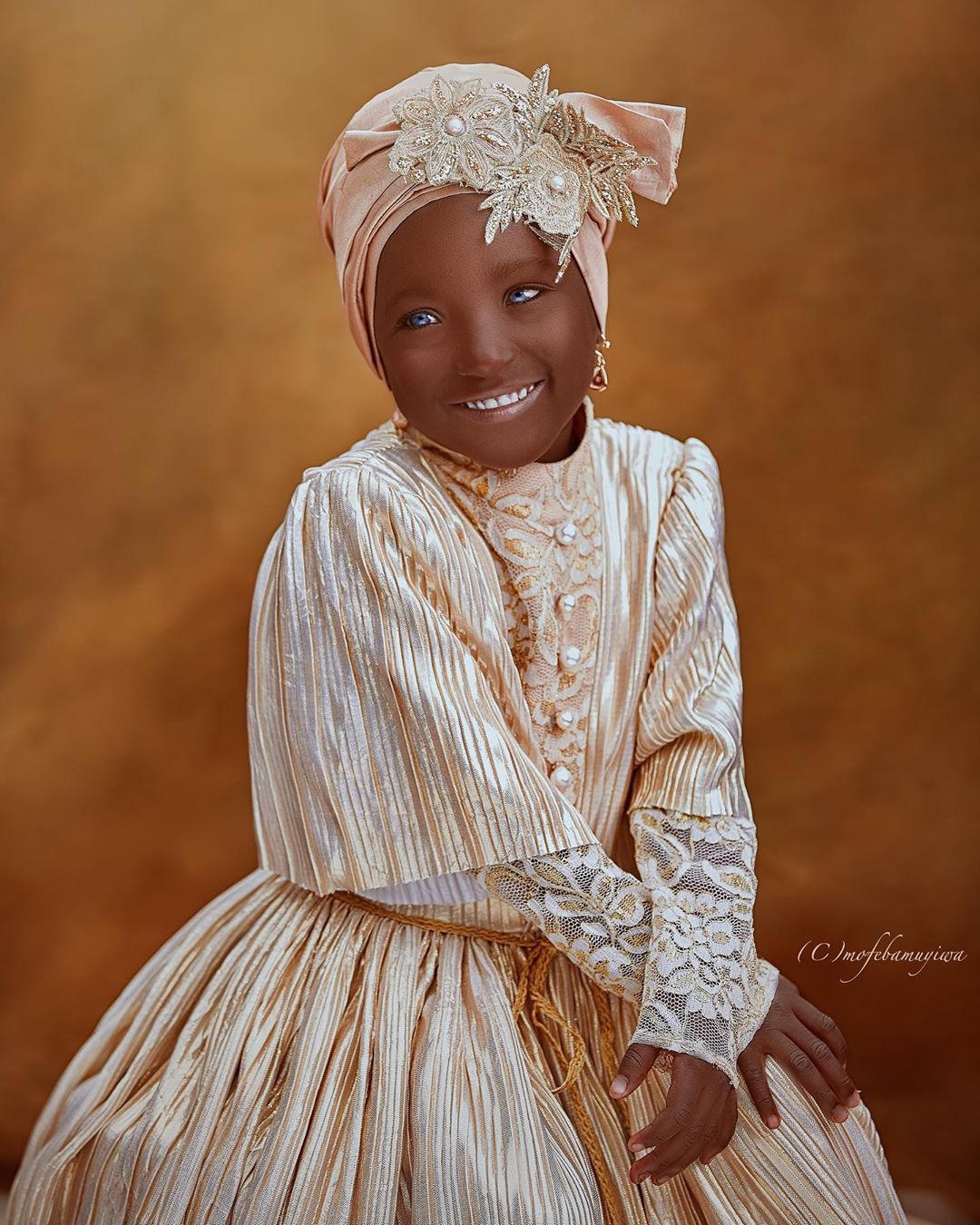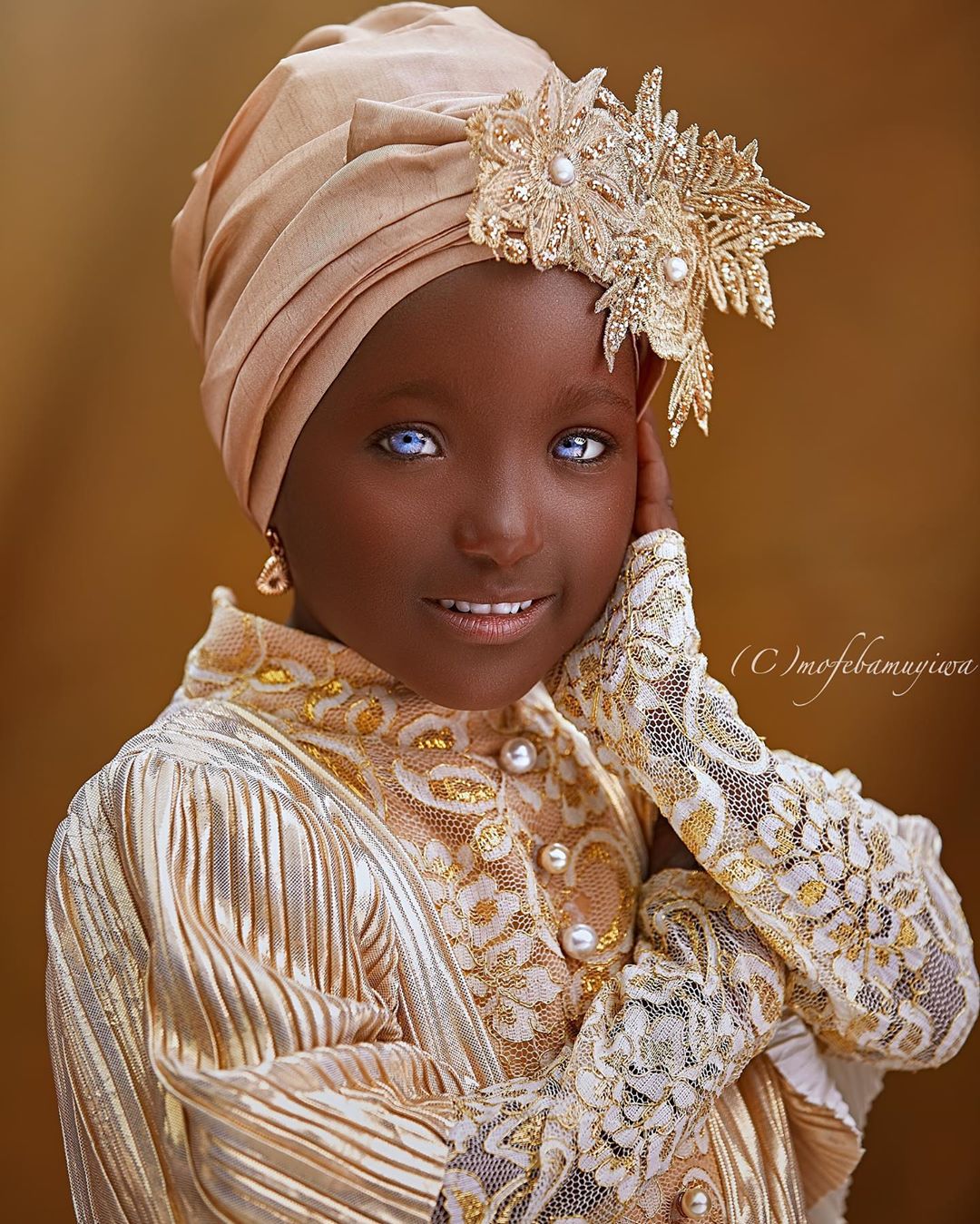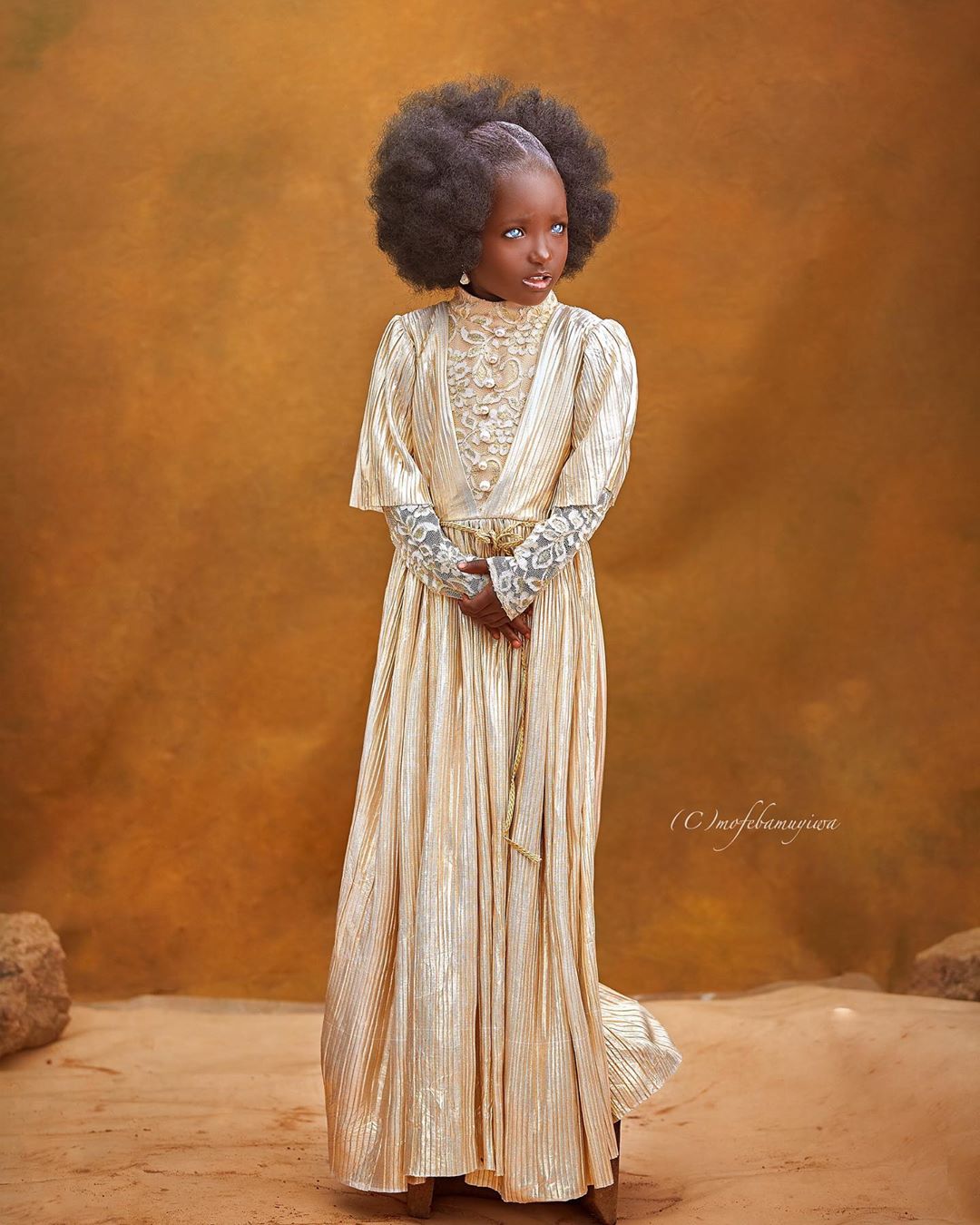 This story was last updated in November 2020.
Share your stories with us at emg.inspired@epochtimes.com, and continue to get your daily dose of inspiration by signing up for the Epoch Inspired Newsletter here: https://www.theepochtimes.com/newsletter