A baby albino green sea turtle has been spotted making its way across the sand in Australia. The hatchling has a rare pink coloration due to lack of cell pigmentation, and marine experts are excited by the find. But they fear for the turtle's survival.
The hatchling was spotted on the shores of Lady Elliot Island off the coast of Bundaberg, Australia, early March. Usually dark gray and green with a pale yellow underbelly, this hatchling emerged pinky-white with red eyes, tell-tale traits of albinism.
"The cutest albino green hatchling has been [seen] here on #ladyelliotisland by our team this week!" Lady Elliot Island Eco Resort posted on Instagram. It is extremely rare to see an adult albino turtle, they explained, as albinism drastically reduces a turtle's life expectancy.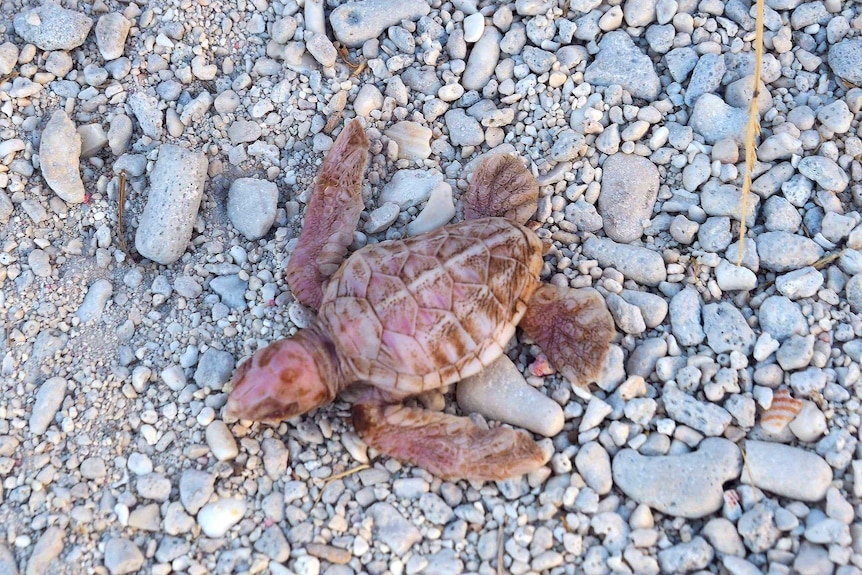 (Courtesy of Jessica Buckman)
"Current estimates of survivorship of hatchlings maturing to adulthood are about 1 in 1,000," they said. "Unfortunately, the success rate of this little one is also further reduced due to low sight and the inability to camouflage."
Albinism is a genetic deficiency of the pigment melanin, causing little or no color to be present in the skin, hair, and eyes. It also causes underdevelopment of the optic nerve, affecting eyesight. Already an endangered species, and the only herbivorous marine turtle, green sea turtles with albinism are especially vulnerable to predators.
"These little guys, they struggle to get out of the nest, and if they do they're not well suited to the environment," said Jim Buck, Lady Elliot Island's ecosystem management officer, to ABC News. "We can see the animal quite easily, so I'm sure predators would have the same advantage."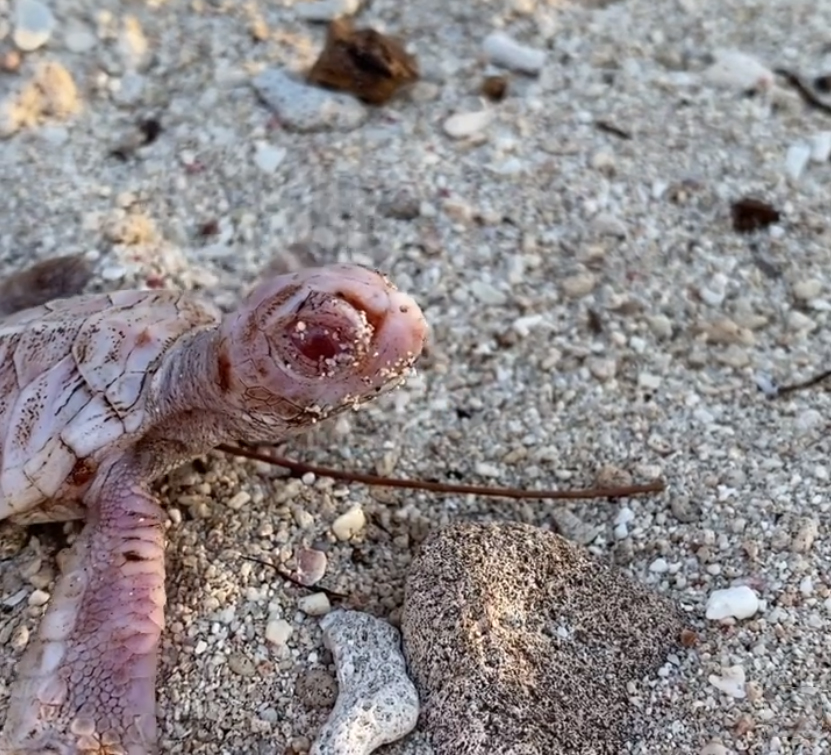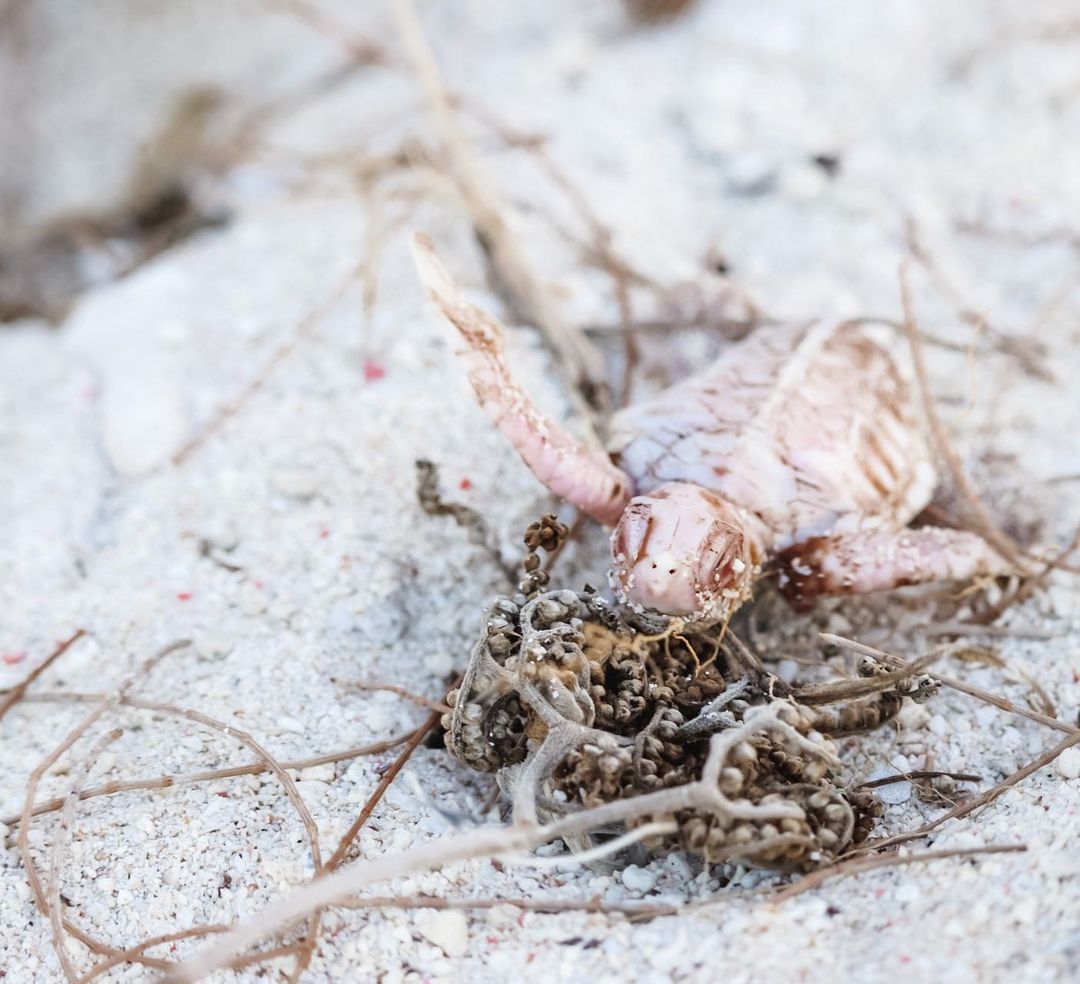 The last albino turtle sighting on record occurred on Australia's Sunshine Coast in 2016.
Lady Elliot Island Eco Resort has been recording turtle tracks, nests, and hatchling numbers to help provide critical data on the surrounding populations. Pollution and farming pose threats to green sea turtles' habitat and source of food, according to WWF.
"From this research, it has shown that the green turtle population in the Southern Great Barrier Reef area is increasing by 3–4%," the resort shared on Instagram.
"We are wishing this turtle-y adorable hatchling a safe passage into the big blue."
Share your stories with us at emg.inspired@epochtimes.com, and continue to get your daily dose of inspiration by signing up for the Epoch Inspired Newsletter at TheEpochTimes.com/newsletter