As vice president of brand experience for Marriott's EDITION hotels, Ben Pundole is on the road a lot—a few times a month at least. Some people might tire of it, but not Pundole.
"Travel is definitely the only thing you can spend money on that makes you richer. Life is not meant to be lived in one place!" he said.
Five years ago, the London-born, Brooklyn-based Pundole parlayed contacts and 20 years in the lifestyle hotel business into founding A Hotel Life, a website that offers honest, fun reviews of unique hotels by creative individuals in various fields from music to design. He is also the editor-in-chief.
I caught up via email with Pundole, who is currently in Bodrum, Turkey, on the Turkish Riviera, where he is launching the newest EDITION hotel.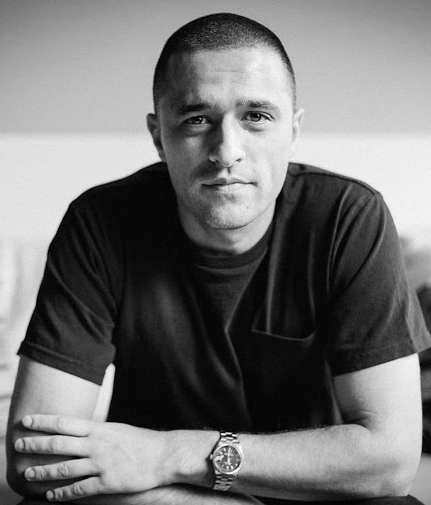 The Epoch Times: How did you catch the travel bug?
Ben Pundole: From an early age, I was intrigued with the hospitality business. My father ran a small hotel in the countryside in England where he was also the chef. I was always fascinated by how my father would curate each guest's stay. Years later, I learned about Ian Schrager, and all I wanted to do was work for him; it seemed like a glamorous life that incorporated everything I loved: travel, food, music, and art. I am also fascinated by different cultures and cuisines.
The Epoch Times: What was a destination that changed you and had a big hand in who you are today?
Mr. Pundole: New York has been an enormous influence. It's been 19 years since I moved here. Brooklyn is home and I love it for all the reasons I love to travel: different cultures, ethnicities, religions. It teaches me daily.
The Epoch Times: How did the idea of A Hotel Life start?
Mr. Pundole: I started A Hotel Life five years ago. I felt there was a need to help people discover cool and unique hotels and travel experiences around the world—a resource like A Hotel Life didn't exist, so I created it.
It began with a few of my friends and myself writing reviews and it took off and kept growing. Now we have more than 130,000 subscribers, more than 160 contributors, and over 450 hotel reviews. We have created a trusted community who all help each other curate incredible travel experiences through honest and positive hotel reviews.
Our contributors are from all over the world and are all influential in their own professions: from writers, designers, illustrators, and photographers, to models and DJs, and bartenders and chefs.
The Epoch Times: What are a few of your all-time favorite hotels that you love to return to?
Mr. Pundole: Casa Violeta in Tulum. It has 10 rooms and incredible food in a very magical place. Petit Ermitage in LA. The rooftop pool and weekly cabaret is something so unique for West Hollywood. The Bodrum EDITION. Okay, so it just opened, but wow, the location is a little slice of heaven, and the chef, Diego Munoz, is beyond talented!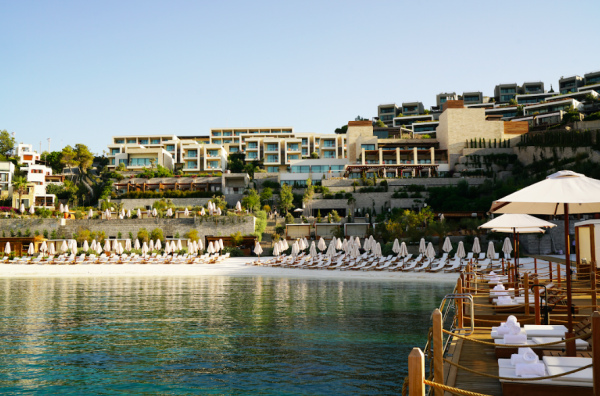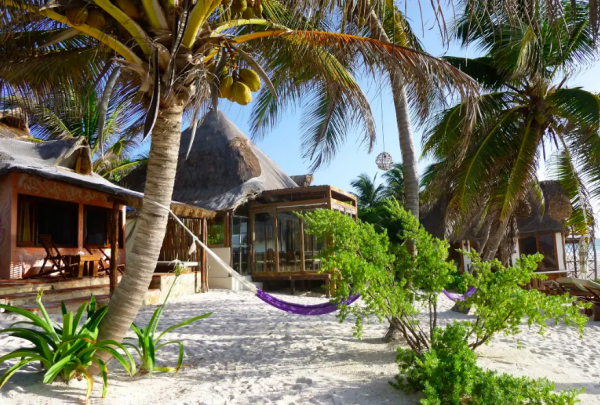 The Epoch Times: When you go to a hotel, what's the most important thing you look for—something that regular travelers may often overlook?
Mr. Pundole: No single-use plastics! That is really one of the big things I'm focused on right now. I will even call hotels and ask them to remove any single-use plastics from my room. Of course, I also look for hotels that offer special, authentic experiences distinct to the destination.
The Epoch Times: How and when did the issue of single-use plastics in hotels get on your radar, and how have you been instigating change at the EDITION hotels?
Mr. Pundole: I've been in the hospitality industry for 25 years and I've seen how much gets wasted. It might be a little cliché, but I got back from Burning Man and decided that I was in a great place to really affect change when it comes to plastics. I had read statistics about single-use plastics and the impact they're having on our oceans, and I felt it was time to take action and encourage our friends in the industry to do the same.
STAY PLASTIC FREE is the name of the campaign I'm spearheading that is aimed at helping to take single-use plastics out of the hotel industry. I'm proud that EDITION hotels are leading the charge and taking a hard stance against single-use plastics, finding cost-effective global solutions where possible and working with other brands and properties to support this cause.
On A Hotel Life, we also recently added a "plastic-free" category to our barometer that shows on a five-star scale how a hotel scores. We want to help educate consumers about these efforts and choosing hotels that are more plastic-free than others is one way they can support this cause.