PROVIDENCE, R.I.—Providence, the tiny capital of the country's smallest state, has a mighty appetite.
The city has a population of under 180,000. But since Al Forno, a local institution since 1980, put Providence on the foodie map with its first-of-its-kind grilled pizzas and upscale Italian eats, the city has embraced its culinary streak and swelled with restaurants—and continues to, at a rapid pace.
"It's been a fever," said Gail Ciampa, food editor at the Providence Journal. Over the course of her 16 years in the position, she has seen the food scene explode. "Everywhere you look, new restaurants are opening up."
In the past couple of years, those have included modern American eatery Persimmon, from James Beard Award nominee Champe Speidel and his wife, Lisa, transplanted from Bristol, R.I.; and Italian-American, seafood-centric wine bar Oberlin, from James Beard Award nominee Benjamin Sukle and his wife, Heidi, down the street from their tasting-menu restaurant birch.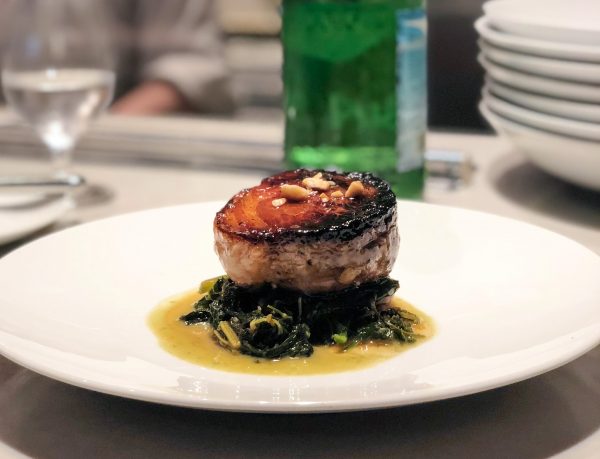 They join a motley culinary cast. As a city of neighborhoods—25, officially, many with distinct cultures and communities—Providence has a food scene that reflects its diversity, with a restaurant for every cuisine and craving.
In Federal Hill, the city's foremost Italian-American sector, there's upscale dining at Massimo, Siena, and Pane e Vino, alongside markets like Venda and Roma, wonderlands selling imported goods and Rhode Island's famous Italian "grinders"—local jargon for sandwiches.
And even though some parts of the neighborhood have diversified and perhaps strayed from their Italian-American roots—Asian eateries and hookah bars dot the landscape, and Latin beats blare at night—you'll still find old-school gems like Scialo Brothers Bakery, which has been churning out freshly baked breads and classic Italian pastries, including filled-to-order cannoli, for over 100 years. (For the best pizza in town, though, locals will point you to Federal Hill Brick Oven Pizza, which is not on Federal Hill.)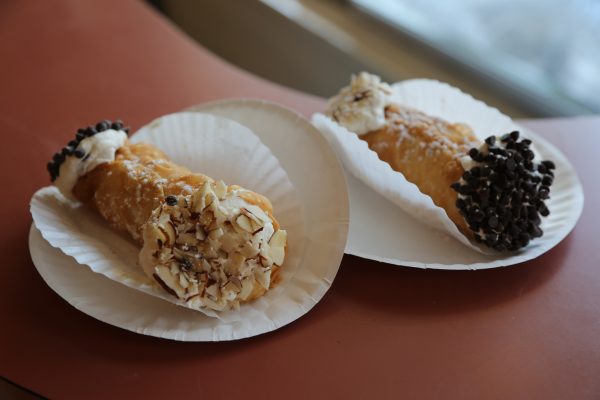 Throughout the city, there's also Guatemalan and Thai, Lebanese and French, and American barbecue, too—Durk's Bar-B-Q is Ciampa's favorite. Jahunger serves Xinjiang cuisine, Tallulah's Taqueria offers Mexican, and at the recently opened Yoleni's, the first American outpost of the Greek gastronomic marketplace, all sorts of imported goods and house-made specialties tempt, including luscious Greek yogurt made with sheep's milk, the traditional way, from a Greek sheep-herding family's recipe.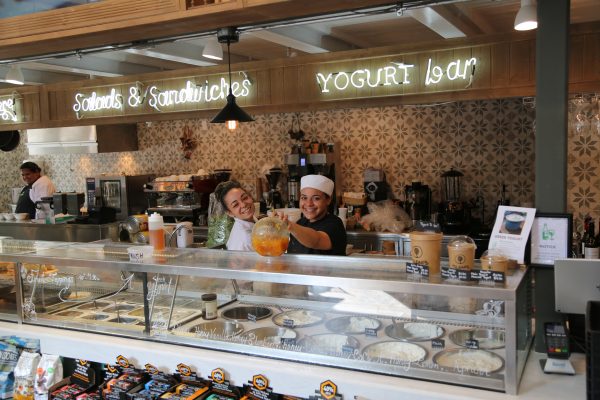 Locally Grown
Providence's culinary boom follows a nationwide trend, Ciampa said, but a few things give the city a special advantage.
The small state of Rhode Island, traversed in just over an hour by car, gives chefs easy access to a great wealth of local products from both land and sea. Oberlin's acclaimed crudo menu highlights fresh, local seafood, paying tribute to the "ocean state"; all the proteins at local favorite Nicks on Broadway come from two farms each 20 minutes away from the restaurant; and Gracie's, another favorite, combines farm-sourced and foraged produce with gems picked from its own rooftop garden, when the season is right.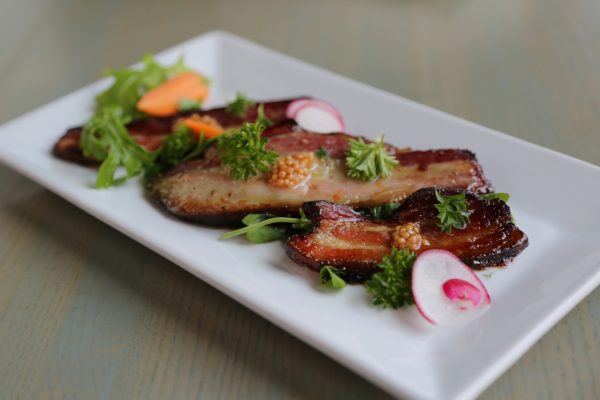 At Gracie's, even the rocks are local: salt-speckled butter comes in a luscious swirl atop a foraged stone, found by chef Matthew Varga and transformed into the conversation piece of the table.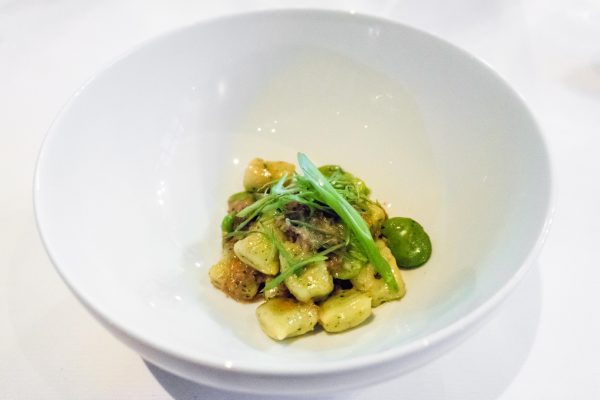 Much of the talent is locally grown, too. The city's prestigious Johnson & Wales University's culinary school is a major draw for burgeoning chefs, many of whom stay to work in Providence kitchens after graduation. The school has served as training grounds for chefs now helming some of the city's top restaurants—Champe Speidel of Persimmon, Matthew Varga of Gracie's, and Benjamin Sukle of Oberlin and birch, to name a few.
"Students come there to study, and they love Rhode Island, and they stay and open a business," Ciampa said.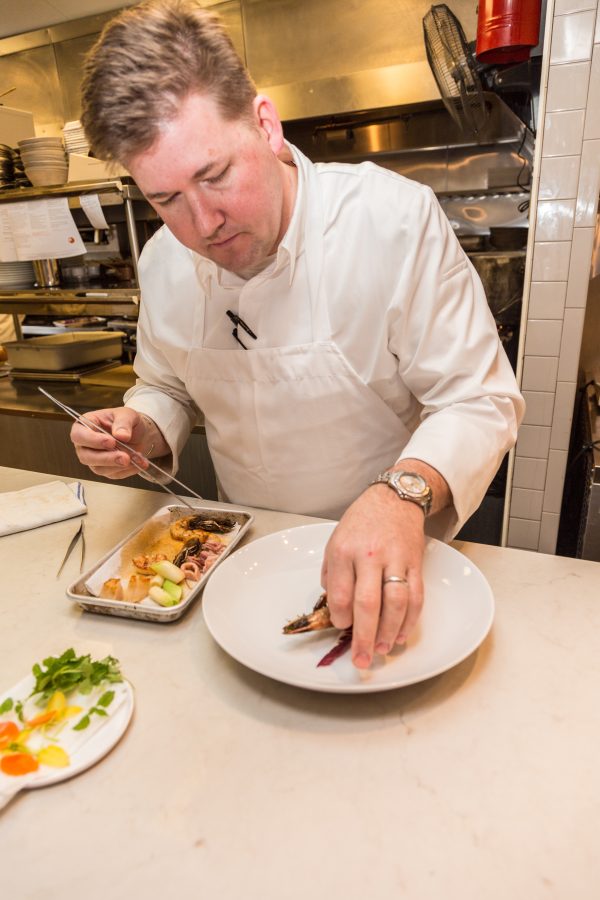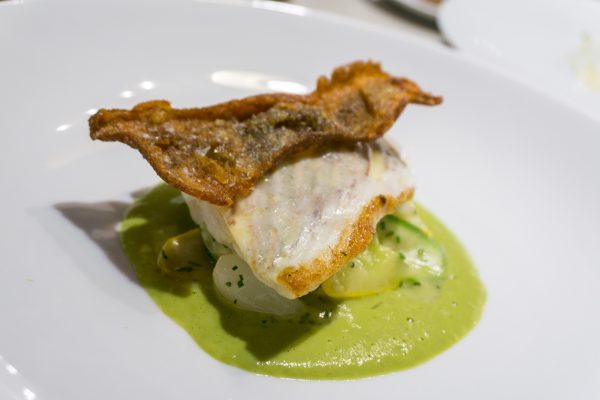 Falling somewhere in between small town and metropolis, Providence is an ideal stage for those young chefs and entrepreneurs. They enjoy ample resources and a hungry audience to support their growth, without the extravagant rent of a big city like Boston or New York. Bonus: That also translates into more affordable prices for diners.
Ciampa compares it to Portland, Maine, another hotbed of young talent. "These are manageable little cities that a chef can take a chance in," she said.
Small Town Community
There's another key to the magical mix that is Providence: the right community.
"It's a community that supports their restaurants," said Persimmon's Speidel, "and they all expect and demand a good product."
There's a real pride in the city's food; locals are quick to gush about its greatness. And their support has great power—a planned food market, West Park Food Hall, raised over $120,000 on Kickstarter. The project, developed by Eat Drink RI, is in the works.
There's great strength in the chef community, too, one that's especially tight-knit and collaborative. Chefs will frequently host joint dinners and fundraisers, and patronize each other's restaurants.
"You're constantly feeding each other," said Derek Wagner, chef and owner of Nicks on Broadway.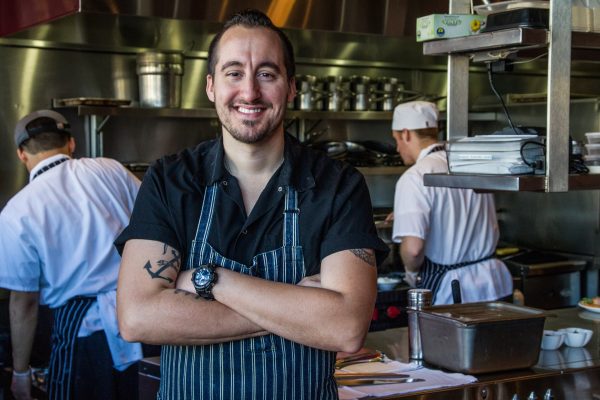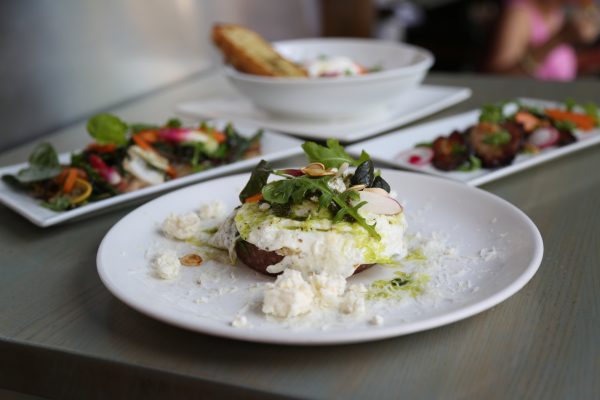 And they support each other in whatever way they can, whether that's navigating logistics, sharing employees, or, Wagner recalled, lending a sausage grinder for the weekend to replace a broken one.
Then there's the Ham Jam: an annual performance put on by a band that includes Wagner, Speidel, and Matthew Gennuso of Chez Pascal. The band was formed by the chef-musicians after they discovered their shared roots at a New Year's party held by Gennuso, who always had instruments around his house. One year, "the right combination of people just sat down together and started jamming," Wagner said. Soon after, the joint passion project was born; they rearranged Chez Pascal's dining area into their makeshift practice room.
The Ham Jam was postponed this year, but "hopefully we'll get the band back together soon," he said.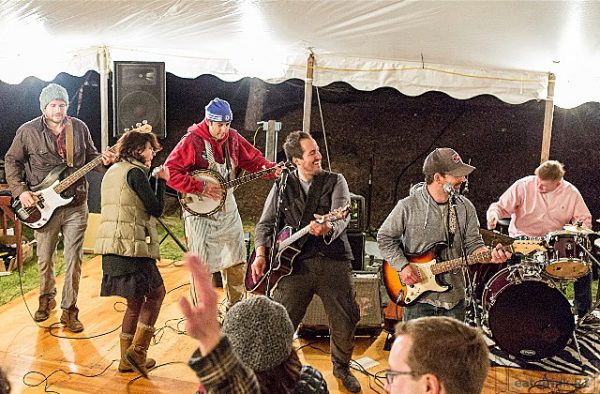 Part of the closeness has to do with size. In such a small and interconnected restaurant town, "you're sort of rubbing elbows everywhere," Wagner said, whether you went to school together, ended up working in the same kitchen or the place next door, or met at an event.
Another factor is that most restaurants in Providence are small, privately owned, and owner-operated; the city has very few chains.
"[We] try to help each other in a way where we're trying to build something more than just our own individual good restaurants," he continued. "We're constantly trying to huddle people around and learn from each other and share resources, to help each other continue to push forward, and hopefully to also help the community get even better and more interesting."
As a local couple dining at Gracie's put it, Providence is just "the right kind of small town." It's big enough to feel cosmopolitan, but small enough to keep that human touch—a place where residents recognize faces and even cars on the street, and "everyone still takes care of each other."
The same goes for the food: world-trotting and world-class, but grounded in a home-grown community.
Here's where to eat in Providence.