It's not fun to think about natural disasters, but, of course, they do happen. They are not events that just occur "somewhere else." They happen everywhere and they can affect anyone. That's why it's imperative to make sure your family is prepared.
So, what does "being prepared" actually look like? Just in time for National Preparedness Month, I spoke to Linda Mansolillo. She's a natural disaster preparedness expert, Air Force reservist, and founder of LadyBugOut which provides parents with emergency bags for their children. Here's what she said.
The Epoch Times: Your expertise in natural disaster preparedness is extensive. Can you share a bit about your experience in this area?
Linda Mansolillo: I have been in the military for over 20 years. I first entered active duty in the Air Force. I later moved to serving as a guardsman in California and now am a reservist. 
Readiness is a key area of focus for all military members. Throughout my career I was exposed to many exercises and real-world scenarios that reinforce the training provided by the military. 
For the past 5-plus years I have been an instructor on behalf of the United States government traveling to many countries to teach disaster preparedness to local military and civilian leaders.
The Epoch Times: What inspired you to create your company, LadyBugOut?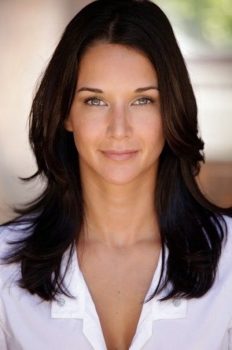 Ms. Mansolillo: My daughter. It really hit home when I read the research that children are one of the most vulnerable populations before, during, and after a natural disaster. Children are not just tiny adults—they have unique needs both physically and psychologically. 
As I dug into it more in an effort to prepare my own daughter, I realized I needed help. I needed guidance on how to talk about these scary topics with her. I needed resources to equip her in developmentally appropriate ways. I needed products that she could interact with. 
Thus, LadyBugOut was born. We are here to guide families to prepare their children for disasters large and small. Whether it's an accident on the freeway, a storm, or an earthquake, it may be seen as a disaster in the eyes of our little ones. We aim to help families regularly address plans for the "what-ifs" in life and flip the conversation from something scary to something empowering.
The Epoch Times: What's the first step parents should take in formulating their emergency plan?
Ms. Mansolillo: The first step is to realize the biggest risk is that you are not physically with your loved ones when an event occurs. To acknowledge this helps you focus on the real value planning can play. 
Your emergency plan should be centered around reunification. Everyday life includes delays and disruptions that can feel like disasters for children. During those times, you can rely on the elements found in a good emergency plan—first aid, safety, nutrition, comfort. You are not just planning for a big event. You are preparing your family to be resilient, together.
The Epoch Times: What are some key elements to an emergency plan that are often overlooked?
Ms. Mansolillo: Children. I think the biggest element overlooked is grasping how important it is to involve your kids. Children are curious and learn through interaction, play, and familiarity. By involving your children in your planning, you are building their confidence so they can feel empowered and safer to tackle the unexpected.
Communication. There are many topics that are hard to tackle but planning provides a chance to connect, to hear concerns, and reframe scary possibilities with tangible steps a family can take.
Fun. A plan should not be something you do and shove in a dark corner and forgotten. To be successful, just like any new skill, you need to practice. You need to create muscle memory. Divide and conquer, be creative, try out equipment and skills on a regular basis.
The Epoch Times: What are the key items parents should have on hand in case of a disaster?
Ms. Mansolillo: Parents should ensure they have items in the house that spark a conversation. This includes age-appropriate tools such as light sources, emergency whistles, kids first aid kits, and more. 
It is also critical parents have adequate food and drink items that are nutritious and liked by their children. Typical emergency food is unrecognizable. Children rely on food as a source of comfort and can't ration like adults can. Thus, a variety of food, drinks, and snacks your child enjoys is critical. 
Lastly, children have emotional needs and need comfort items in their emergency kit. They need toys, drawing materials, and other activities that provide distraction in stressful times. And of course, their lovies that help them feel safe and calm.
The Epoch Times: What tips do you have for parents about talking to their children about the possibility of a natural disaster?
Ms. Mansolillo: Stay calm, collected, and confident. Whatever you say, your children will remember the feeling in addition to the words. Reframe "fear" to "calm."
– Plan for a series of small conversations. Share knowledge clearly and often.
– Follow your child's lead. Encourage them to ask questions.
– Answer questions directly. Keep it factual.
– "I don't know" is an opportunity to look it up together.
The Epoch Times: How often should families review their emergency plan?
Ms. Mansolillo: Once you have a plan, agree as a family to review it annually on a date that is easy to remember. Revisit this plan when any changes that occur that impact your reunification: new jobs, new schools, or new caretakers. Then break the plan into jobs and assign them to family members and don't be afraid to give age-appropriate tasks to all members of the family.
Examples could include:
– Communication: Who is the keeper of the plan? Who shares the plan with others in your plan such as caretakers, teachers, and your out-of-town contacts?
– Logistics: Who restocks and rotates food items and checks supplies to make sure they are working?  
– Medical: This person has taken basic first aid or buddy care and knows CPR. He or she also ensures all medication and medical supplies are current and in place.
– Transportation: This person is in charge of picking up each person. Remember, it's generally better to have children take shelter in place and for parents to come collect them.
– Safety: Who knows what to do regarding any natural disasters that are relevant, knows how to turn on and off utilities.