A litter of abandoned puppies was discovered and taken in by an animal rescue organization in Minnesota. Luckily, the center had already rescued a pregnant corgi, named Sara, from a puppy mill; the volunteers from the center had the ingenious idea to introduce the newly found litter with the corgi's own newborn puppies. What happened next was truly heartwarming.
It all started when Sara, the corgi, was taken in by the No Dogs Left Behind rescue after being deemed as a bad mother by the puppy farm she was at. The poor pooch was already expecting another set of puppies, and as soon as they were born, her maternal instincts kicked in.
"She has been an amazing mom from the start," Stephanie Easley, a volunteer with the rescue center, told The Dodo. "She is always loving and checking on her puppies."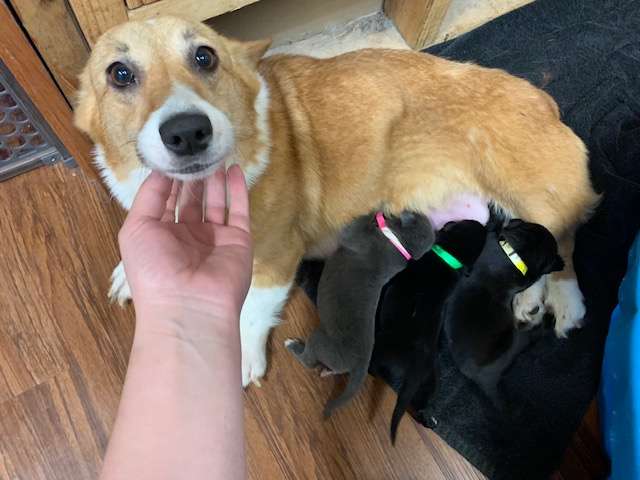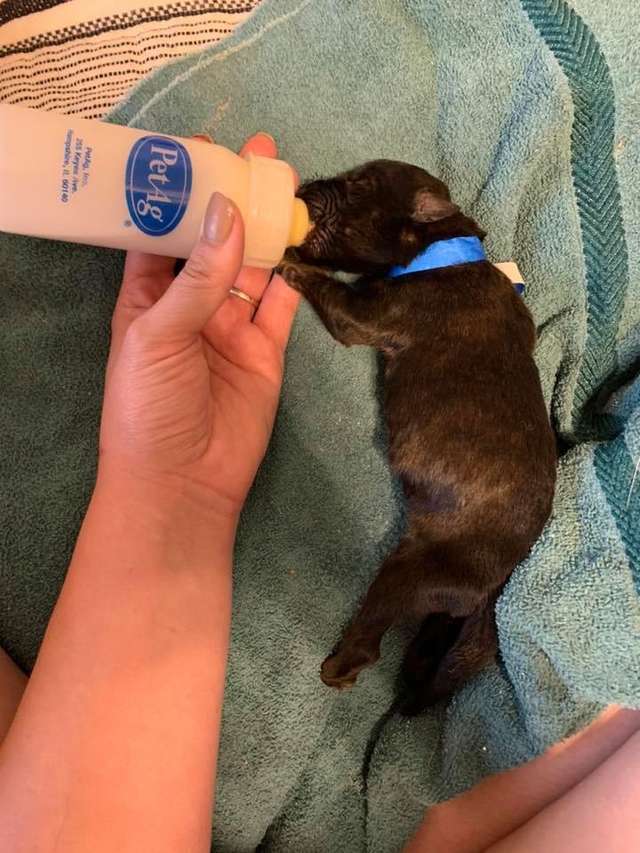 Then, No Dogs Left Behind found and took in another litter of puppies that had been left to die under an abandoned building. The little creatures were newly born, fragile, and in need of unique care. That's when the directors of the charity came up with the brilliant idea to introduce them to Sara.
"Due to Sara's motherly instinct, the director felt she would be an amazing option," Easley shared.
While unsure whether the adoption would take, the rescue staff decided to give it a go. In a beautiful twist of faith, Sara immediately took the puppies in and treated them as her own. "She has taken over all mom responsibilities," Easley told The Dodo.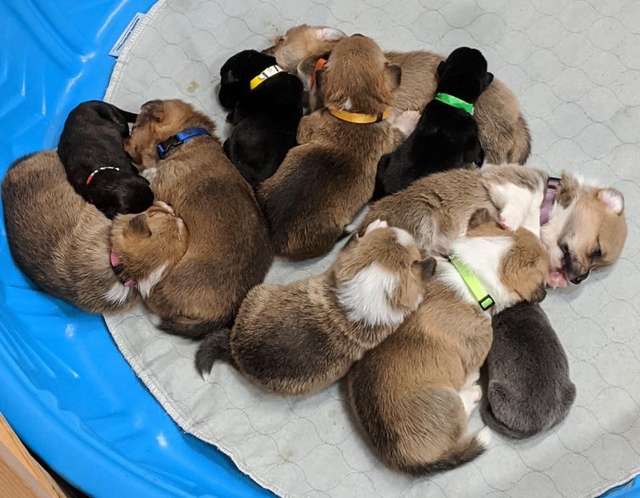 She paid no mind that the adopted pups were an entirely different breed, most likely little pit bulls, and slightly younger than Sara's own pups. "They are consistently gaining weight and moving around," Easley said. "They are becoming puppy-like every day!"
Not only that, but Sara's puppies welcomed their adopted siblings. "Both litters of pups act as one … which is really strange due to the age and developmental difference," Easley said. "The corgi puppies are even behaving more gentle to their orphaned sibling pups. They sleep together in one giant pile."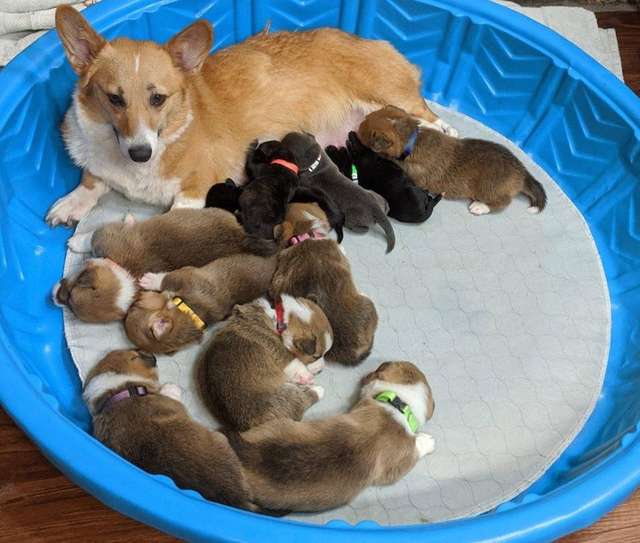 No Dogs Left Behind is a Minnesota-based canine rescue organization focused on finding forever homes for abused and abandoned dogs. The group also focuses on educating people on the essential role they take on when adopting a pet. Run solely by volunteers, the charity aims to save "dogs who otherwise wouldn't make it."
Recently, Easley provided The Epoch Times with an incredible update to the story. "Sara has now been adopted," she shared. "All of her biological babies are in their forever homes, and the orphan babies are six weeks and able to be adopted in two weeks. They are eating regular food and thriving."