A baby boy born at 25 weeks' gestation has beaten the odds, not only surviving resuscitation, E.coli, and sepsis, but also beating Covid-19, all in his first two months of life. His parents cannot wait to bring him home.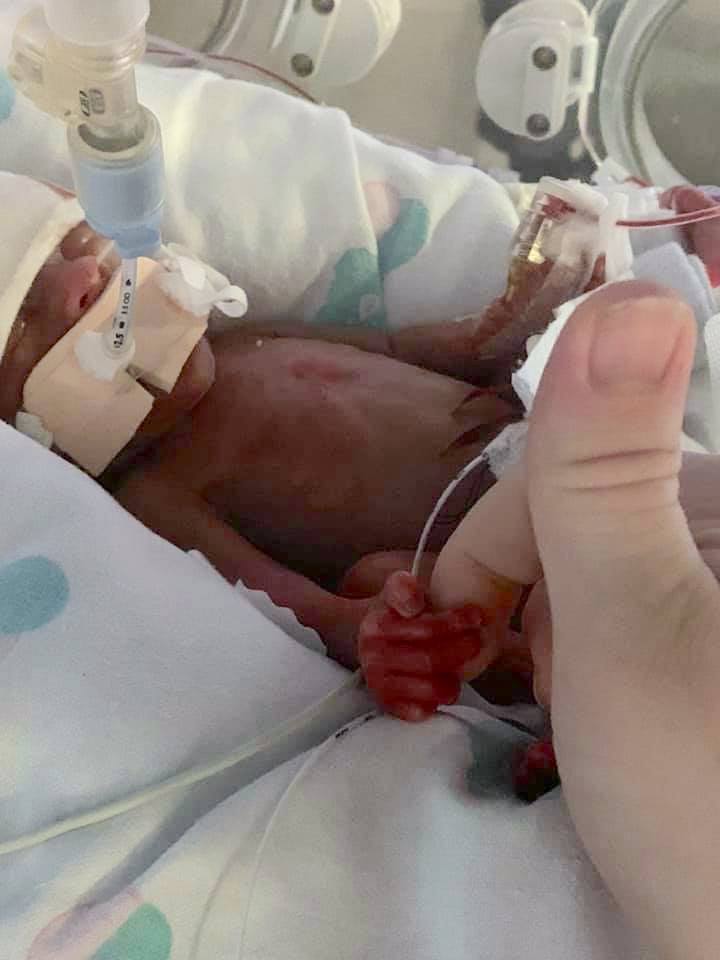 Sheree Murray, 21, went into unexpected early labor 15 weeks earlier than her due date after a textbook pregnancy. Baby Archie was stillborn on Dec. 1, 2020, so doctors tried to resuscitate the baby after performing chest compressions for a full 40 minutes, The Daily Mail reported.
Following that, he was placed on a ventilator in the NICU.
"I felt completely helpless … I wanted to do something for him," said Archie's dad, Robert Edwards, a construction worker. "I just sat down next to Sheree and prayed."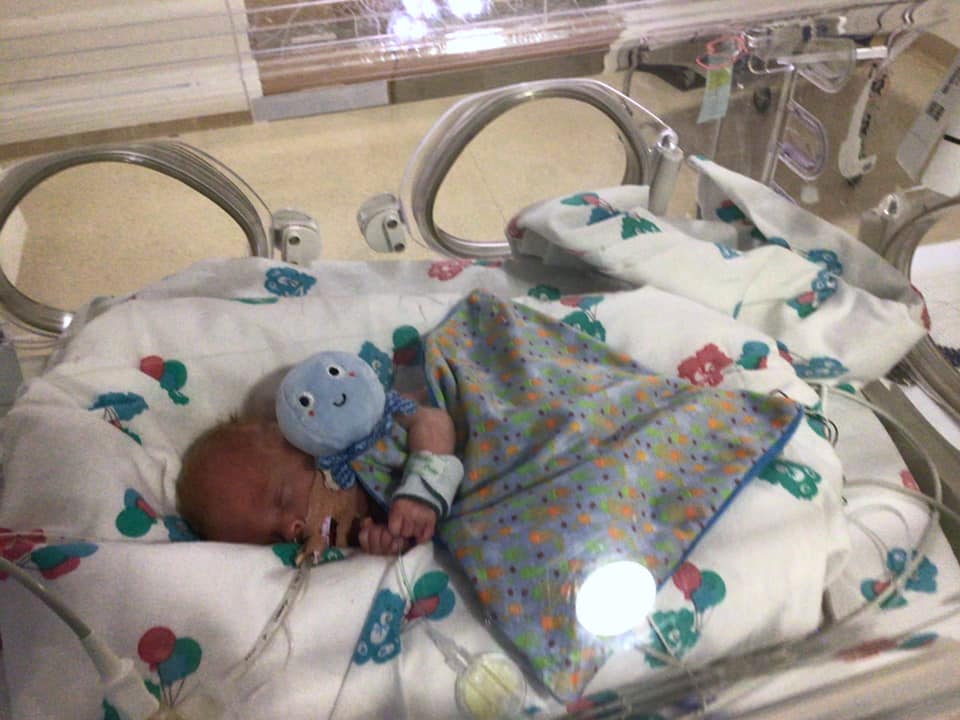 Archie was born at Burnley General Hospital in Lancashire weighing just 1 pound 11 ounces (approx. 765 g). However, the terrified parents were unable to touch their baby—who fought for his life—as his skin was so tender.
"I finally got to hold his hand four days after he was born," Sheree, of Colne in Lancashire, England, told The Bolton News. "[I]t was scary, but magical at the same time."

However, the struggle wasn't over. At just 5 weeks old, Archie caught E.coli, a bacterial infection that developed into sepsis. As doctors went ahead to test aggressively, they discovered that Archie even tested positive for Covid-19.
Sheree called this diagnosis "the scariest part," recalling, "I just wanted a black hole to swallow me up."
The new parents tested negative for the virus, but their baby was placed in isolation where he fought, once again, for his life.
Robert said that he was "frightened to death."
"[Archie's] lungs were going white, and I honestly thought we were going to lose him in those 10 days," he added.
However, after 10 days of painful separation, the loving parents were reunited with their little warrior on Jan. 14. Upon seeing him again, Sheree admitted that she "cried a lot."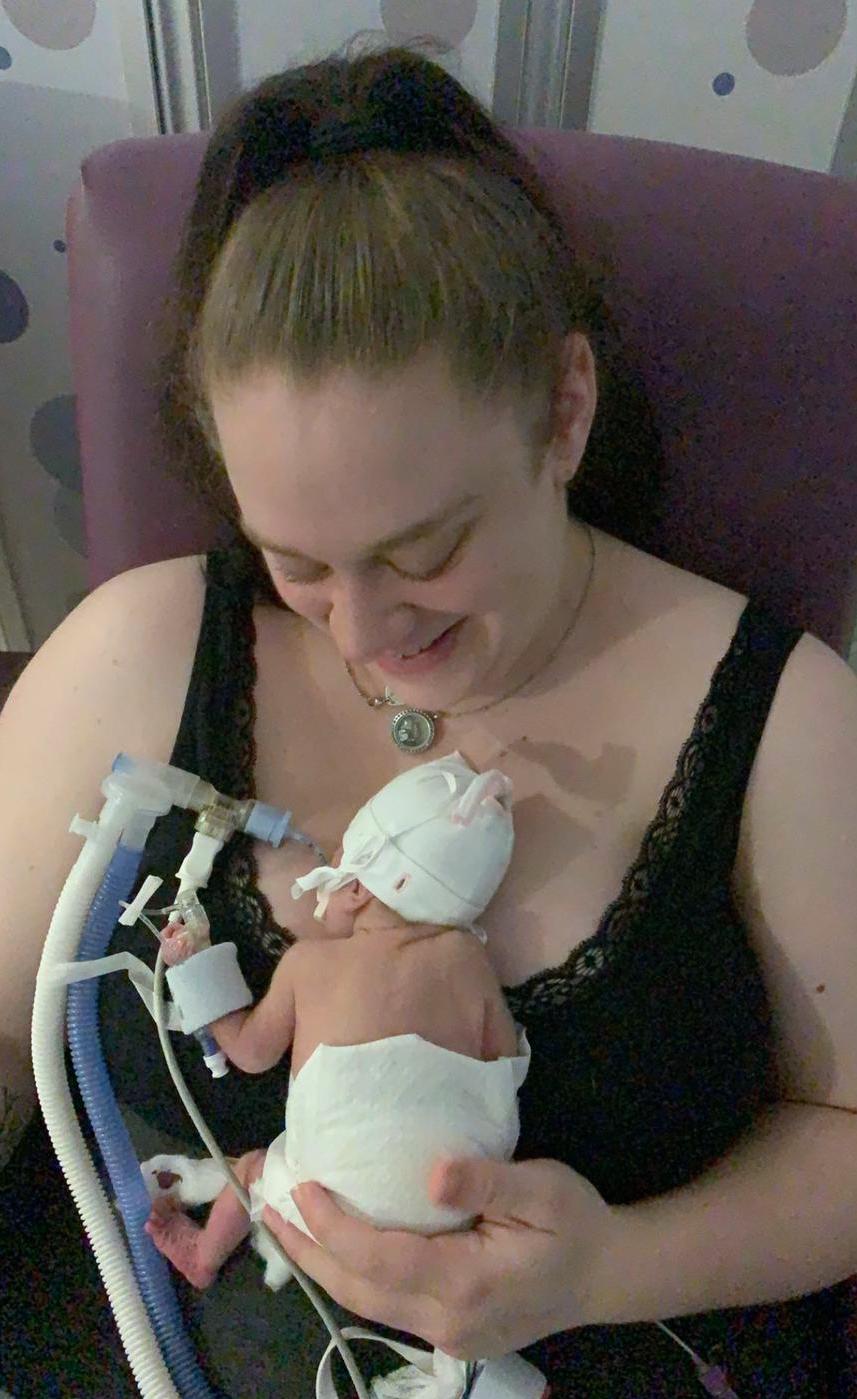 A former mental health student herself, she praised the staff at Burnley General for their "absolutely amazing" care and for "fighting harder" for Archie, even when doctors feared he wouldn't make it.
"I was absolutely over the moon when I found out I was pregnant, and we didn't want to lose him," Sheree reflected. "But he's a fighter, and holding him for the first time felt completely surreal.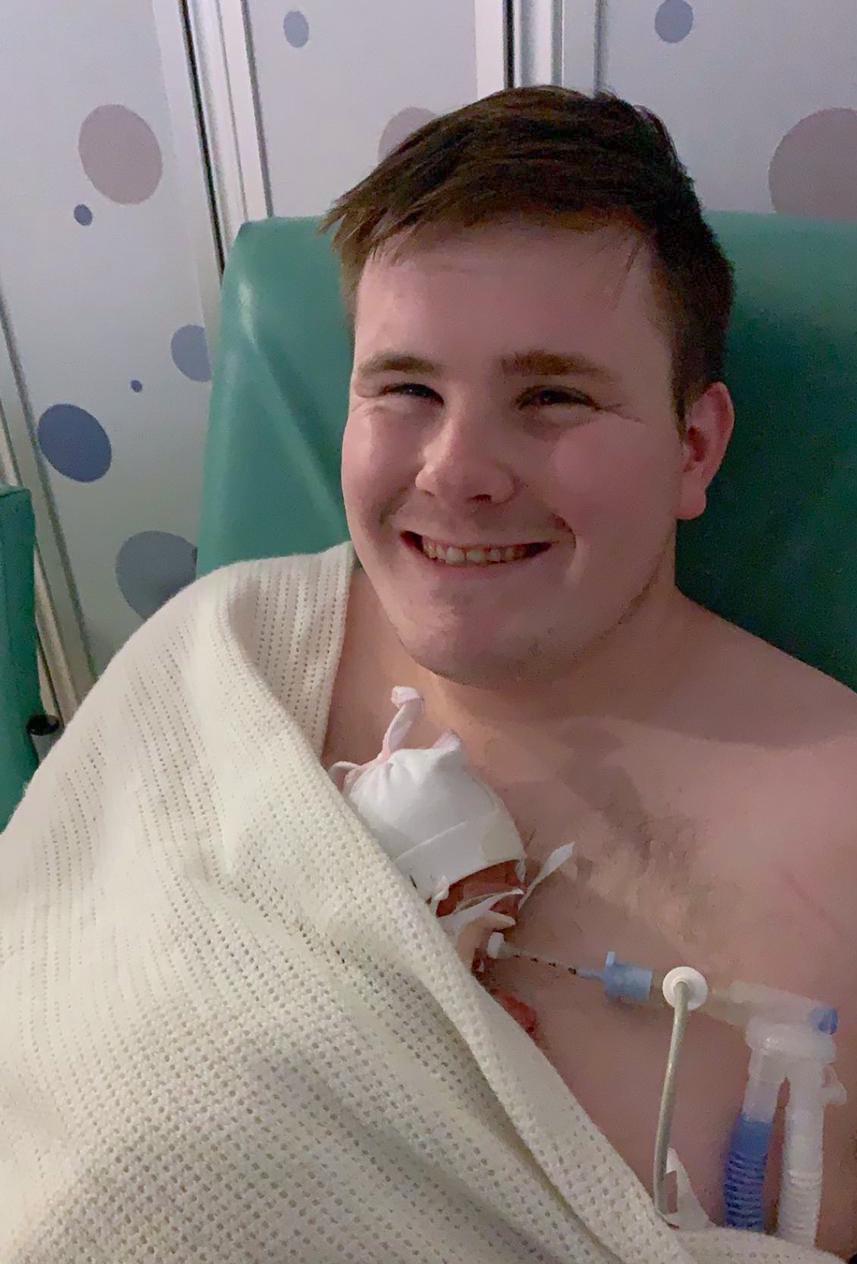 "I'm so happy with the progress he's made," she continued. "I'm so proud of him."
Robert agreed, claiming, "He's our miracle baby, and we couldn't be prouder of him."
By the end of January, Archie weighed just over 3 pounds (approx. 1.4 kg). Sheree and Robert, in compliance with hospital regulations amid the pandemic, plan to continue taking turns visiting their baby in the hospital until he is allowed home.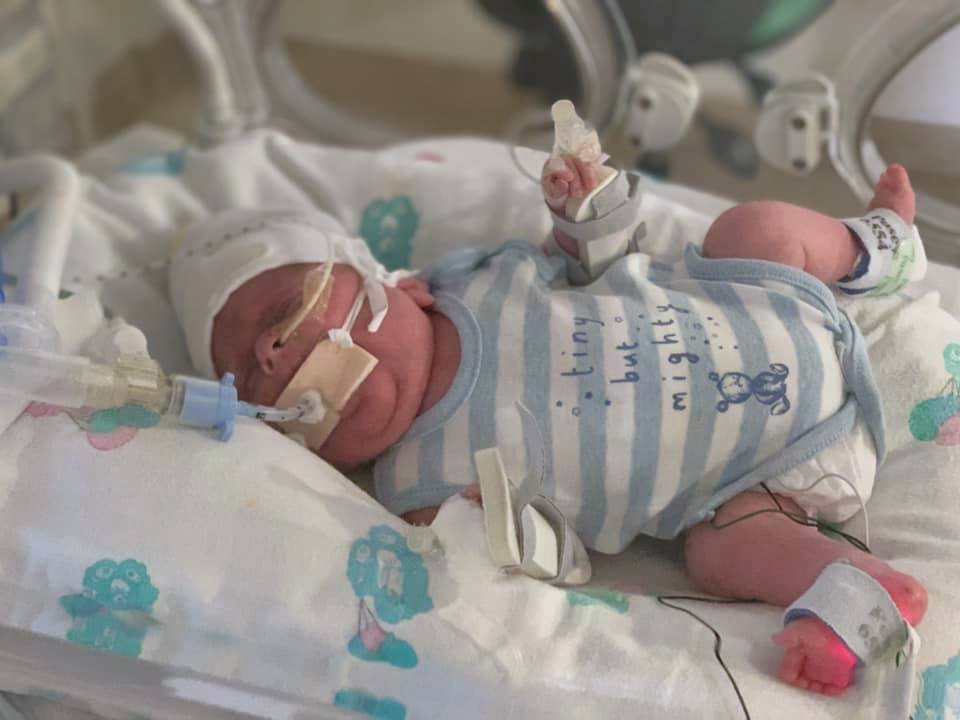 They hope he will be discharged in March, which is the month he was actually supposed to be born.
Sheree also implored parents of premature kids: "No matter what you get told, just have hope. They are stronger than they look."
Share your stories with us at emg.inspired@epochtimes.com, and continue to get your daily dose of inspiration by signing up for the Epoch Inspired Newsletter here: https://www.theepochtimes.com/newsletter