Pork Souvlaki
Souvlaki (literally "skewers") is the quintessential street food of Greece. Typically ordered by the dozen, they are highly addictive. Bill and Tony Darsinos, of Greko Greek Street Food in Nashville, Tennessee, spent years searching for the perfect domestic cut of pork to suit their tastes, finally settling on the pork collar for its mix of rich flavor, fat, and tenderness. In a pinch, you could substitute boneless pork shoulder (butt) or boneless, country-style ribs. To get the right amount of char, tenderness, and flavor, you need to grill the pork hot and fast over direct heat until just cooked through.
Serves 10 to 12
Hands-on Time: 35 minutes
Total Time: 25 hours including 24 hours brining
1 pork collar (4 to 6 pounds)
1/2 cup extra-virgin olive oil
2 tablespoons dried oregano
2 tablespoons kosher salt
1 1/2 tablespoons freshly ground black pepper
Lemon wedges, to serve
Using a sharp knife, butterfly the pork collar until you have a large, flat layer about 1 inch thick. Cut the meat into 1-inch cubes and place in a large mixing bowl. Add the olive oil, oregano, salt, and pepper and toss everything together with your hands until evenly incorporated. Cover and marinate in the fridge for at least 24 hours.
Open the bottom vent of a charcoal grill completely. Light a charcoal chimney starter filled with charcoal. When the coals are covered with gray ash, pour them onto the bottom grate of the grill. Adjust the vents as needed to maintain an internal temperature of 400 degrees to 450 degrees F. Coat the top grate with oil; place on the grill. (If using a gas grill, pre-heat to medium-high (400 degrees to 450 degrees F.)
Carefully thread the marinated pork onto skewers, portioning about 6 ounces for each and being careful to leave about 1/4 inch between the pieces to avoid overcrowding. Place on the grill and cook, uncovered and turning occasionally, for 8 to 10 minutes, until the internal temperature reaches 145 degrees F. If flare-ups occur, cover with a grill lid to quell flames as necessary. Serve the souvlaki with lemon wedges.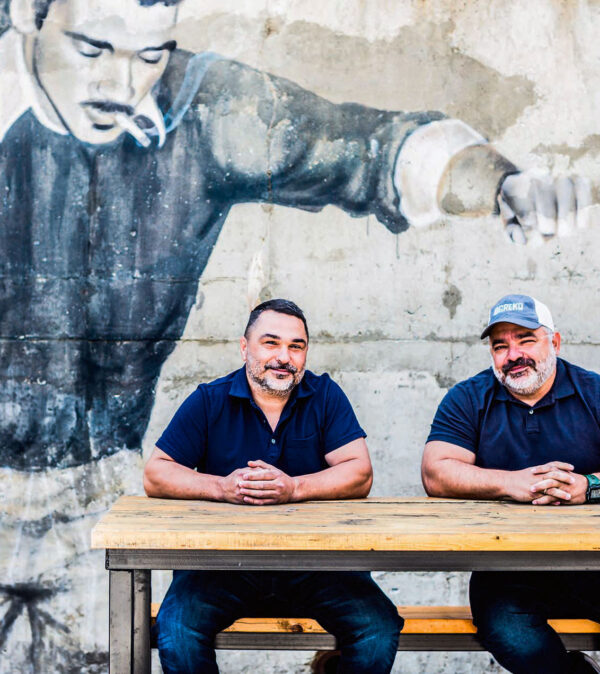 Recipe excerpted from "Serial Griller: Grillmaster Secrets for Flame-Cooked Perfection," copyright 2020 by Matt Moore. Photography copyright 2020 by Andrea Behrends and Helene Dujardin. Reproduced by permission of Houghton Mifflin Harcourt. All rights reserved.