An injured porcupine's recovery and reunion with its mate is giving hope in the aftermath of eastern Washington's Labor Day wildfires.
Mansfield resident Riley Wisdom first noticed the injured rodent while inspecting her property for damage. The porcupine was facing a singed tree and "looked like a beaver," Wisdom told King 5. Her quills had burned down to the skin.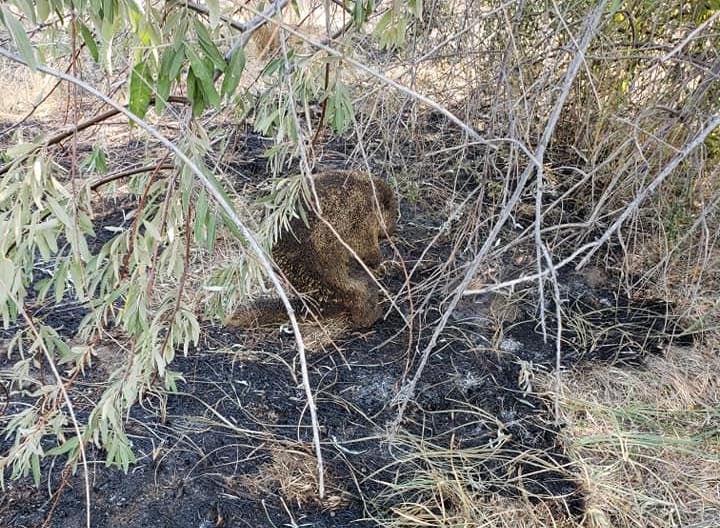 Wisdom admitted that it was by far the toughest sight she had seen in a long time; the rodent was known to her and had lived in her neighborhood for years.
With no rehab center in town, Wisdom and her partner, Seth Sampson, took the porcupine, named "Porky," in. "We have watched her raise her babies … we knew it was her by her size," Wisdom explained on a Facebook post. "We grabbed a quilt and threw [it] over her and took her home with us."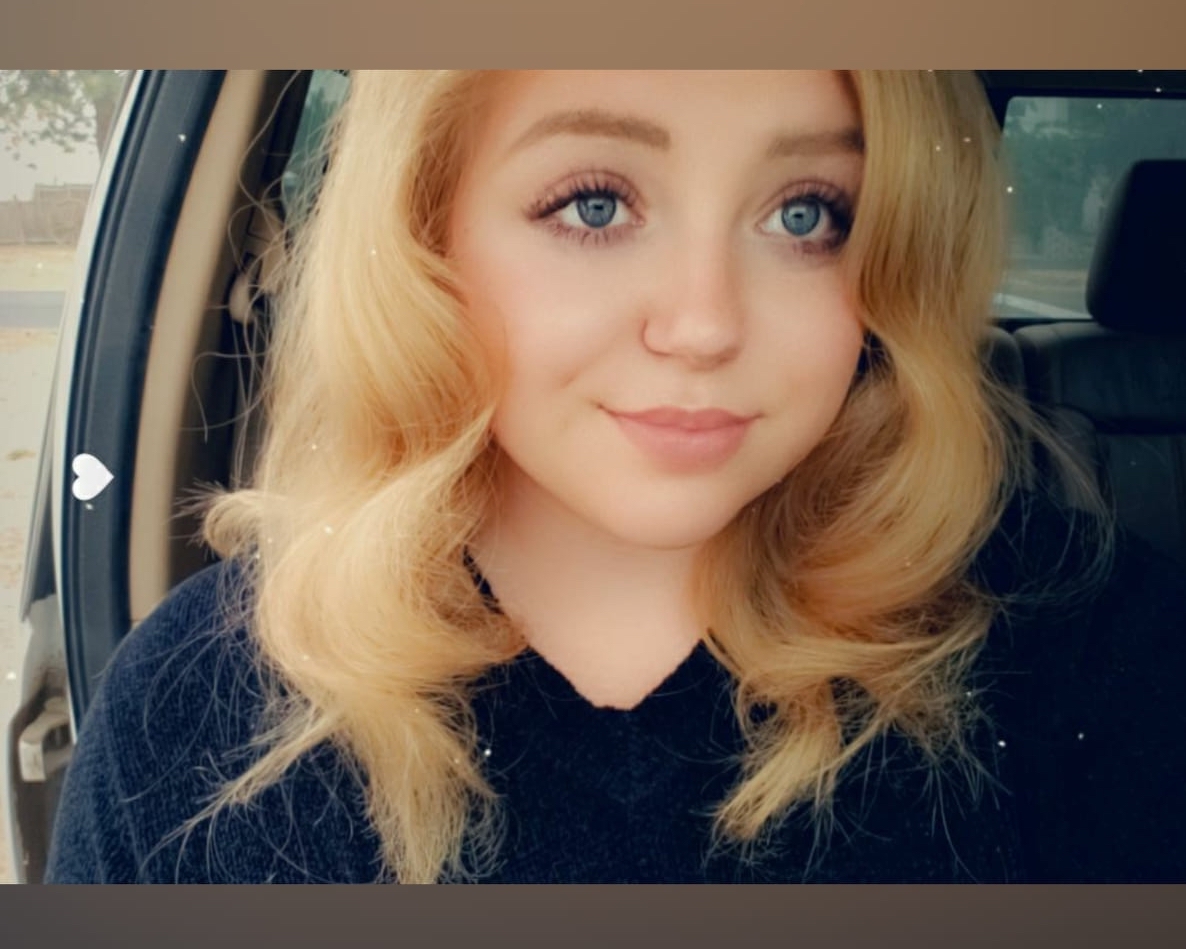 The porcupine was weak, agitated, and badly burned, and her eyes were swollen shut.
Wisdom immediately started a regime of pain medicine, a saline wash for her eyes, a cold compress, and antibiotics. She gave Porky "all the fresh veggies she could want," plus nourishing pedialyte and electrolyte water. Wisdom received guidance to care for Porky from the Palouse Wildlife Rescue & Rehabilitation.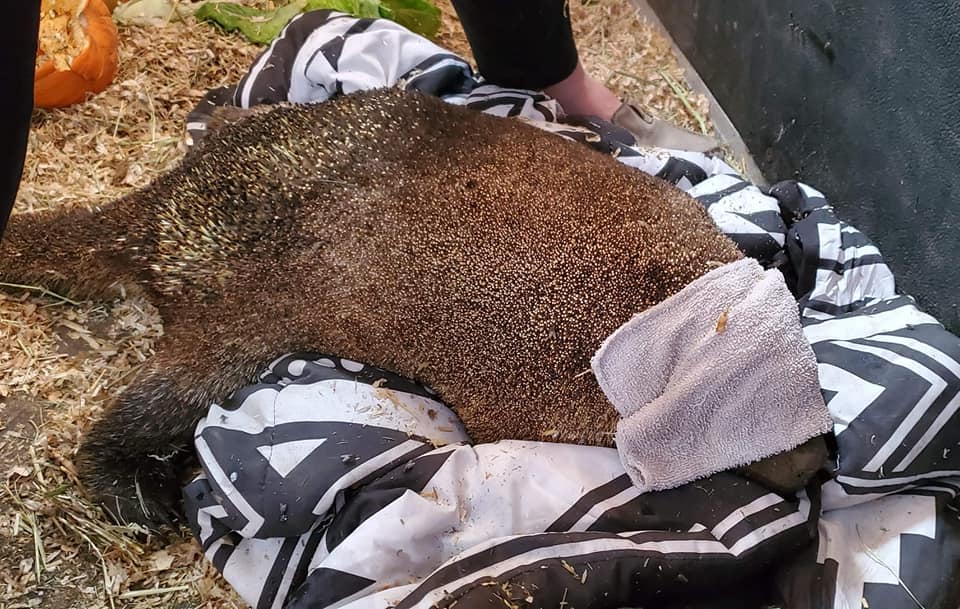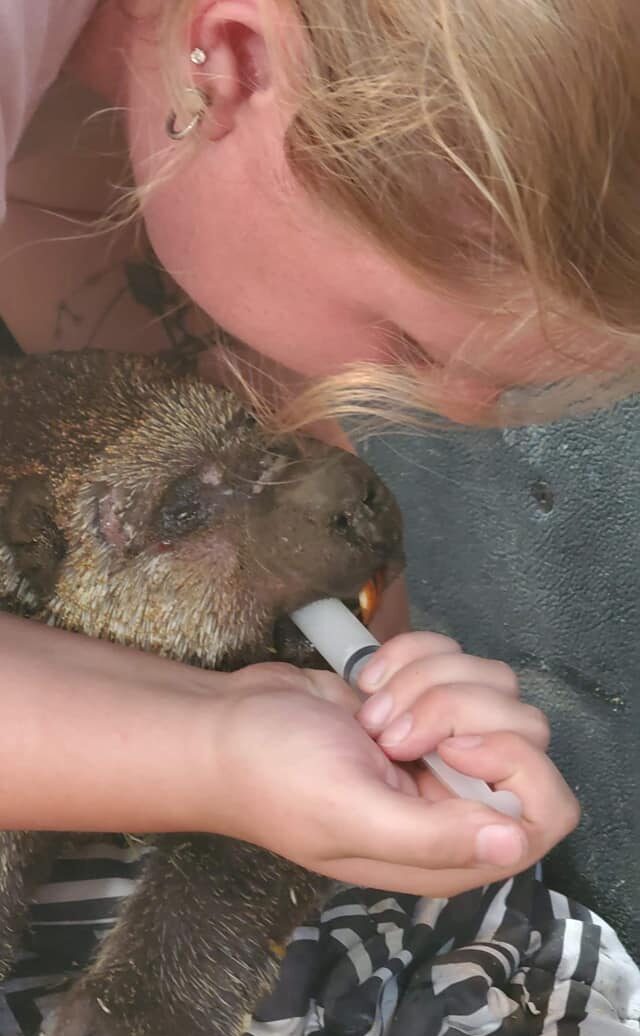 Through regular recovery updates on Facebook, the injured critter quickly gained a fanbase.
A Sept. 19 "Porky update" heralded good news. "Notice how great her face looks and how amazing her eyes are!" Wisdom posted. "You can see a hint of her feisty personality showing through!"
At first, the defeated porcupine received her treatment without a fuss, but as time progressed, her prickly spines started growing back in and her wounds started to heal. Wisdom then found herself needing gloves and quilts to handle Porky.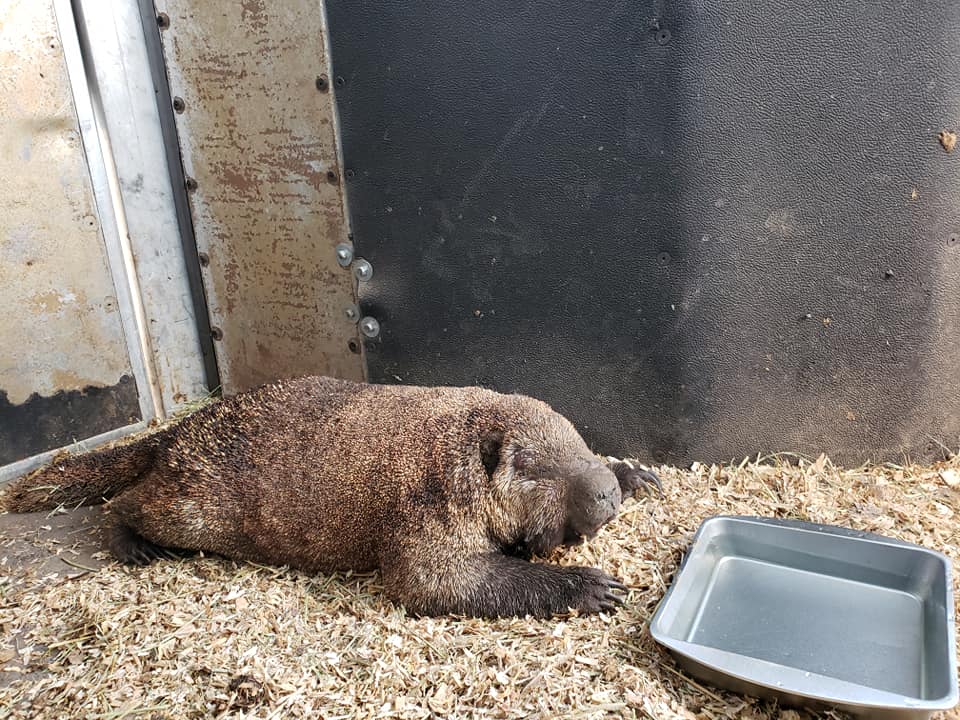 "She just kind of started acting like, 'Oh, leave me alone, I don't need you anymore,'" Wisdom explained to KREM 2. "And then really, especially towards the end, she just really wanted nothing to do with me anymore."
"[I]t shows that I didn't humanize her," she reasoned. "I'm really glad, because I didn't want her to think that humans are friends, because not all humans are friends. … She's supposed to be wild."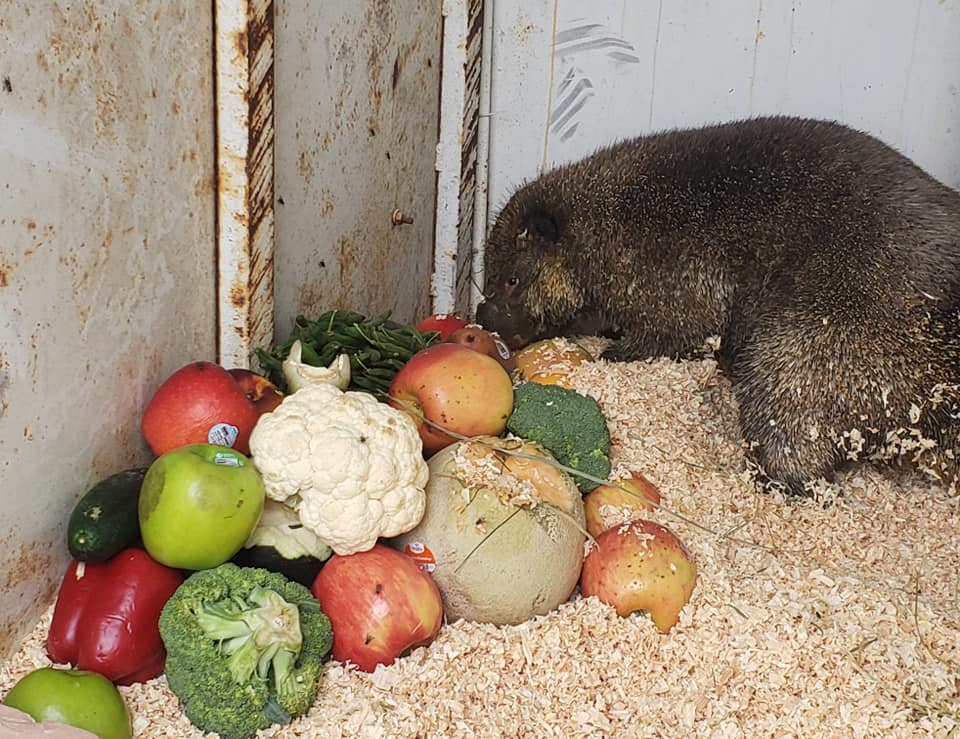 Wisdom does not possess a permit to keep wild animals, but the Washington Department of Fish and Wildlife granted lenience, given her intention was to release the porcupine. On Oct. 8, Porky was ready to go home as she had new quill growth covering her body, a thick fur coat, her burns had also almost healed, and her eyes were bright and wide open, according to a Facebook update.
Headed toward a patch of trees untouched by wildfire, Porky took off without a backward glance. Wisdom described the release as "bittersweet," but it turned out that Porky had somebody to get back to.
A male porcupine, said Wisdom, turned around as Porky approached and sniffed the tree she was sitting in. Gradually, an entire entourage gathered to greet her.

"We sat and watched the group for a while," Wisdom said, "and Porky proceeded to gorge herself on tree branches and make loud happy teeth-chattering noises. … I couldn't be happier."
Since Porky's release, Wisdom has applied to study veterinary medicine in Washington state. A number of rescue centers have also reached out, asking her to volunteer with them.
"I'm really looking forward to doing that on top of going to vet school so we can really help the animals, you know," said Wisdom. "And hopefully I can do it legally, next time!"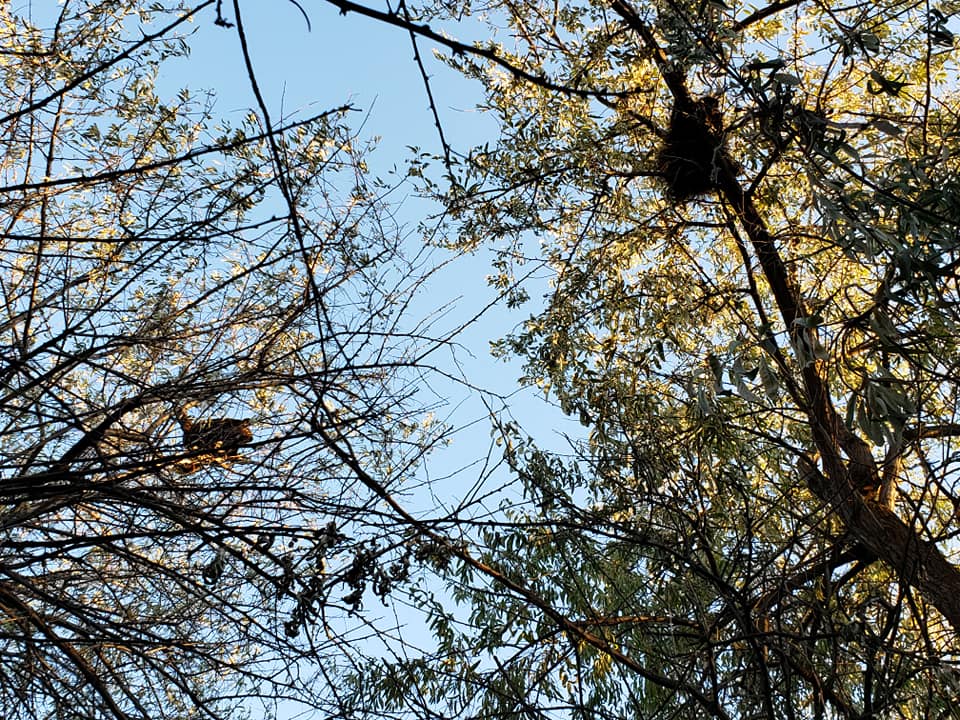 Wisdom has also been keeping an eye on Porky since her release and shared an update with The Epoch Times. "I have seen her around our ranch and she is doing very well," she revealed. "She is staying local and is growing a thick winter coat."
Porky's happy ending is a symbol of hope to many amid the dark times.
"People actually told me that she is the light and the hope that people need right now," Wisdom told King5. "That was pretty, that was pretty cool to hear."
We would love to hear your stories! You can share them with us at emg.inspired@epochtimes.nyc.