PG-13 | 2h 18min | Action, Adventure, Drama | 14 November 2003 (USA)
An inordinate number of naval films are set during World War II or periods of conflict thereafter, such as the many Cold War submarine films that we've all probably seen. One of the few exceptions was 1966's surprise hit, "The Sand Pebbles," in which Steve McQueen played an engineer on board a patrol boat traveling up a river during revolution-wracked 1926 China. But besides that excellent film, little really comes to mind for maritime warfare drama.
Director Peter Weir (1993's "Fearless," 1998's "The Truman Show") seemed to notice this strange lack of historical cinematic exploration. He chose to co-write a screenplay adaptation of Patrick O'Brian's 1969 novel "Master and Commander," set during the Napoleonic Wars, which centered on the close friendship between Captain Jack Aubrey of England's Royal Navy and his ship's surgeon, Dr. Stephen Maturin.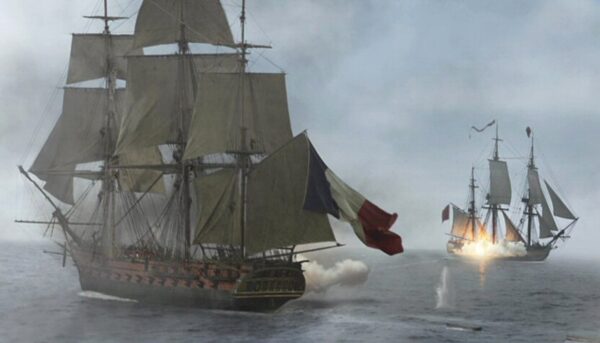 Weir also helmed the film version, re-titled "Master and Commander: The Far Side of the World." The film is set later than the book series begins; the year is 1805, and it's already a couple of years into the Napoleonic Wars.
Likewise, Captain Jack Aubrey (Russell Crowe) is already a seasoned officer and seaman in command of the English warship the HMS Surprise, and Dr. Stephen Maturin (Paul Bettany, "Avengers: Infinity War," "Solo: A Star Wars Story") is the ship's doctor and resident philosopher.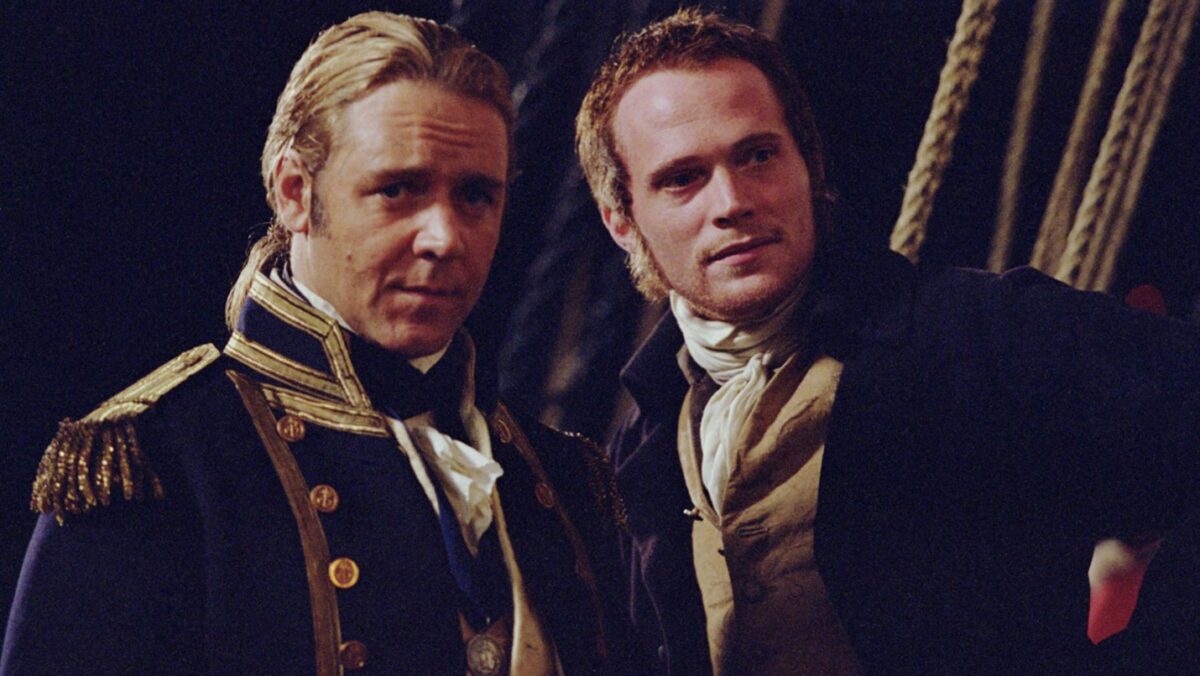 Known as "Lucky Jack" by his almost-200-man crew—a motley assortment of both young and old from various social stations—Aubrey and his men have been ordered to seek out and destroy the French privateer vessel Acheron, which was last spotted near Brazil. The Acheron is after whatever supplies and booty it can scrounge up in order to feed the French Empire, and therefore, the powerful war engine of Napoleon Bonaparte.
The film starts with a considerable amount of sound and fury as the HMS Surprise has caught up with the Acheron and the two ships are locked in an incredible battle of life and death. Although Aubrey is a highly skilled captain, his vessel can't match the larger, sturdier, cannon-bristling French ship, and he and his crew barely manage to survive the nautical duel.
We get a rare lens into the lives of the crewmen and their officers to see just how they interact with each other after they spend some time licking their wounds. Aubrey is a highly inspiring figure who seems to be wrought of iron—so reverent are his men of him.
Aubrey doesn't do the typical thing and stay secreted away in the captain's quarters. He likes to be out and about on deck among the rest of the crew. And since he spent many hard years working his way up the ranks, he has an easy way with them, including enjoying lots of lewd humor, backslapping, and guffawing.
All of this manly bonding is eventually put to the test as Aubrey becomes increasingly laser-focused on tracking down the Acheron and its wily French captain. Even his good friend, Dr. Maturin, begins to suspect that Aubrey may be exhibiting symptoms of unnatural obsession. One of the examples of this is when Aubrey orders the crew to take the ship directly into a cataclysmic storm in order to get a shot at finally taking out the Acheron.
It's not all bromances and action, however, as we also get to see the men during their downtime. For instance, in one scene the men get some away time in South America, and we see how they interact with the locals. There are also some touching moments as the men dine at the officers' table and wax both philosophic and bawdy in equal measure.
One of the main draws here is the superb acting, with both the lead and supporting actors (and even the extras) earning their keep with realistic depictions of early-19th-century English naval men.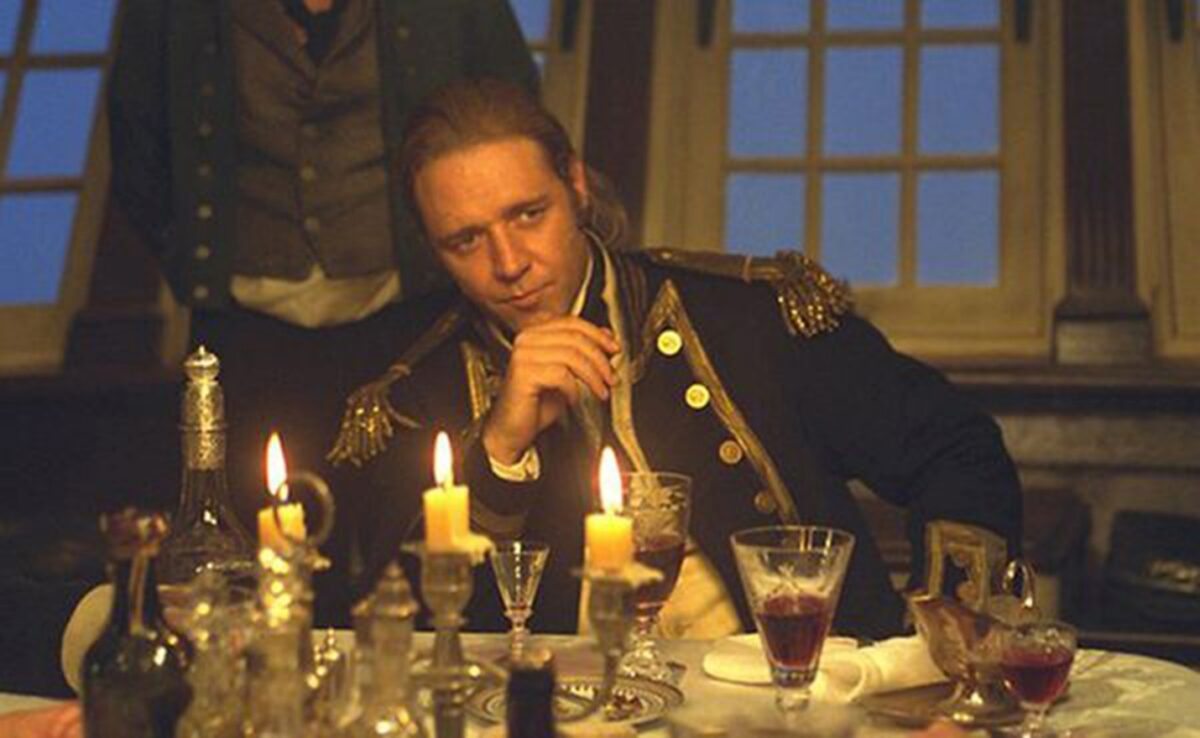 The cinematography (by Russell Boyd) is likewise phenomenally handled, with sumptuous aerial shots of the ship and its crew, along with incredibly visceral combat scenes that will get anyone's blood pumping.
Aubrey leads his men naturally—he's a multifaceted character who is a combination of shrewd intellect, martial prowess, subtle sophistication, and an indefatigable spirit that sums up some of the best aspects of masculinity. In fact, Crowe's performance almost functions as a master class for men on how to lead.
"Master and Commander: The Far Side of the World" is a beautifully crafted, nautical adventure film that is great viewing for everyone and is perhaps the greatest Age of Sail naval film ever made. It's a shame that it didn't beget a healthy series of sequels, just as O'Brian's original novel did. (It spawned 19 additional books.)
Oh well, we can only hope that this film is revisited sometime in the future.
'Master and Commander: The Far Side of the World'
Director: Peter Weir
Starring: Russell Crowe, Paul Bettany, Billy Boyd
Rated: PG-13
Running Time: 2 hours, 18 minutes
Release Date: Nov. 14, 2003 (USA)
Rated: 4.5 stars out of 5

Ian Kane is a filmmaker and author based out of Los Angeles. To see more, visit DreamFlightEnt.com or contact him at Twitter.com/ImIanKane