Passed | | Drama, Family, Sport | 26 January 1945 (USA)
"National Velvet" (1945) is one of those classic 1940s American films, like "Gone With the Wind" (1940) and "It's a Wonderful Life" (1947), that get continually referenced in modern American culture because they struck chords that still reverberate.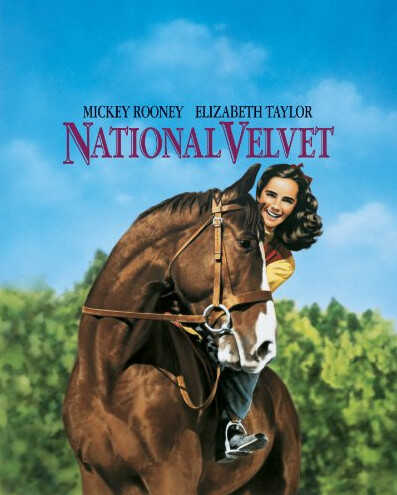 I'd never seen "National Velvet"; but at the prompting of my editor, I decided to expand my horizons. One of the nice things about this job is that, while it's a challenge to keep up with the deluge of modern movie product out there, the Epoch Times' desire to showcase uplifting films allows for time to go back and sample the good stuff. And I'm here to tell you—"National Velvet" is the good stuff.
A Girl and Her Horse
"National Velvet" is about 12-year-old British Velvet Brown (the young Elizabeth Taylor in a star-making performance), a butcher's daughter. She's got that all-consuming passion for horses that girls who grow up with horses tend to develop.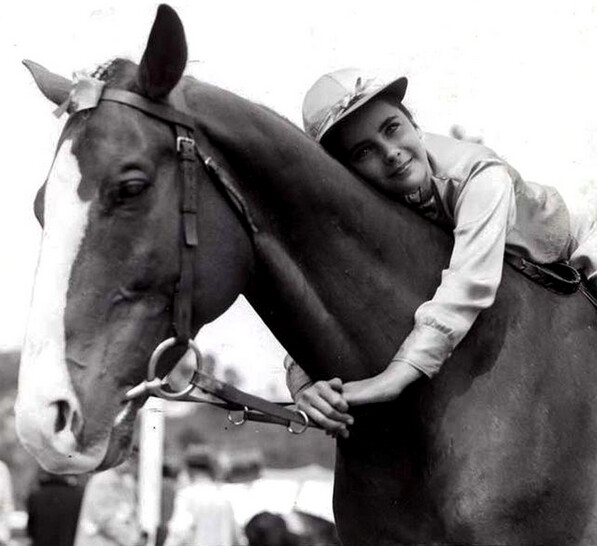 With the coaching of an ex-jockey (Mickey Rooney), who Velvet's family adopts for a short time, and a rambunctious, spirited sorrel gelding, Velvet hopes to win the prestigious Grand National Steeplechase racing competition.
Is that perhaps a foolish premise? Is that not folly? Could it take place in reality? The mere thought of a comely, highly feminine, starry-eyed, ultra-naïve, pure-as-the-new-fallen-snow 12-year-old going up against the hardened adult, cutthroat, all-male (at the time) world of professional jockeys, with their world-class lats and ripped abdominals, is sheer folly. Horse racing is highly dangerous!
But who cares?! This is not about reality. This is a fairy tale for inspiring little girls to dream big, which is underscored throughout the movie by Velvet's mother (Anne Revere, who won a Best Supporting Actress Oscar for this role). Mrs. Brown (who in her youth had swum the English Channel) repeatedly notes that it's good, at least once in life, to attempt a "breathtaking folly."
Story and Performances
As mentioned, girl sees horse, girl wants horse, dad buys horse, girl has all-consuming vision of winning the biggest race in history; at the same time, family adopts former jockey, jockey trains girl-and-horse, and off they go to the races.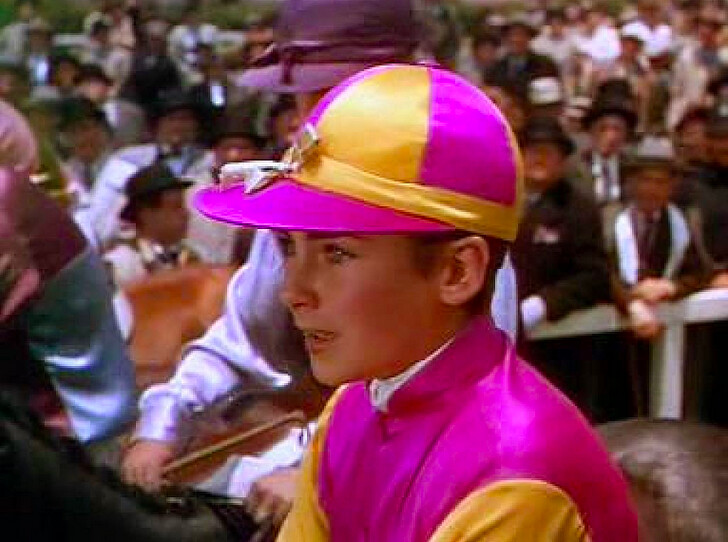 Velvet learns responsibility and the value of hard-earned success as matriarch Mrs. Brown corrals her daughter's passions and focuses them into discernment; that is, into making decisions of integrity regarding her moral values, and not giving in to her father's flights of financial fantasy, based on her forthcoming fame.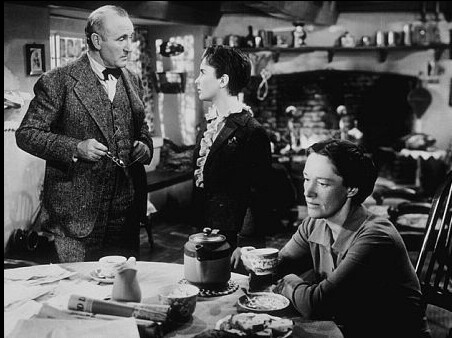 Velvet's dad (Donald Crisp) is, in turn, stern and jovial but has the ability to look within, in retrospection, and recognize his far more spiritually evolved spouse's deadpan humor in cajoling him back to his moral foundations. Their tiny son likes to keep a bottle full of beetles, and at one point Mr. Brown acknowledges that he sometimes, in comparison to his wife's wisdom, feels he might as well be a bug living inside their boy's bug-bottle.
The unrecognizable young Angela Lansbury, as Velvet's boy-crazy older sister, already has the glow of future stardom, in a minor role.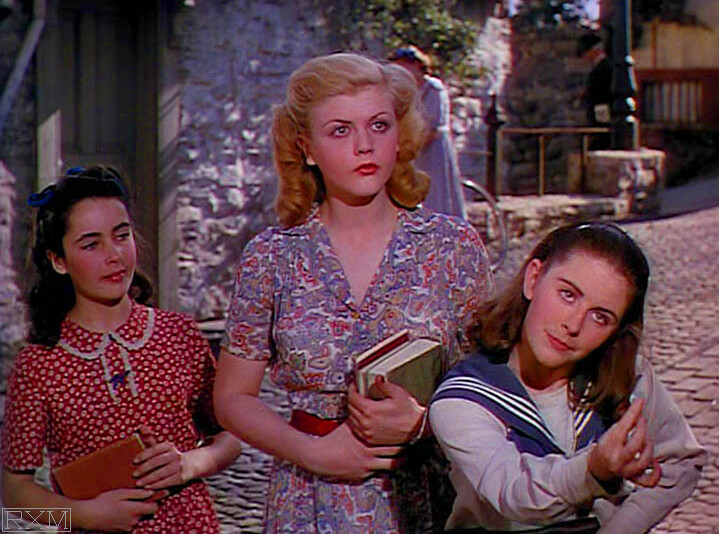 I'd always wondered why Mickey Rooney was a movie star at all. Same with John Wayne. But you have to go back and take a look at movie stars in their prime. Taken in by the Brown family, the homeless drifter (whose past experience as a jockey can't help but fire up Velvet's horse-racing dreams) played by Rooney, with his perfect head of blond hair and boatload of feisty charisma, will make you go, "Now I get it."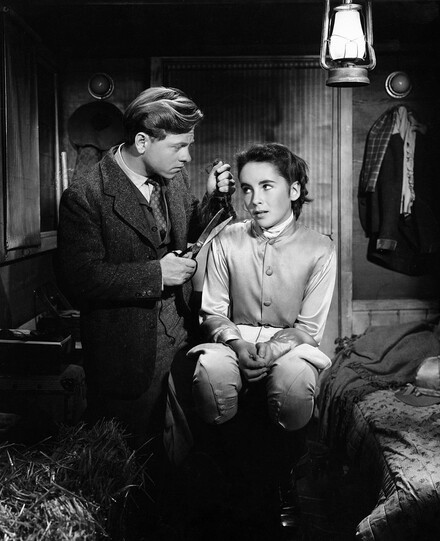 The Power of Innocence
See this movie for little Elizabeth Taylor's precocious, bravura performance. Her face is alive with refreshing joy; her voice has the breathlessness of wanting to embrace the whole wondrous world, but having too little time.
We forget, nowadays, the powerful beacons of goodness that young, unsullied, innocent girls can be. We forget what a gift they are. This innocence, purity, and idealism of young girls was most recently seen in "Little Women."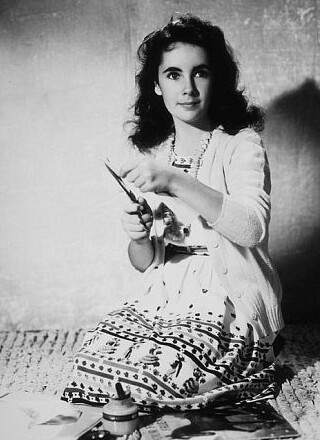 The modern perception of Velvet's energy was recently stated in a Time Magazine article as "an interesting psychological study of hysterical obsession, conversion mania, and preadolescent sexuality." Really? Is that not sad? Is that not disturbing? Life is simpler and more common-sense-filled than modern folks give it credit for being. The powerful passion that Velvet displays, grounded in an unmitigated hewing to truthfulness and tolerance, is the true source of compassion.
Jockey Gemma Tutty has stated that some trainers refuse to use women as riders, despite a new study finding that female jockeys are as good as men. Only 11.3 percent of professional jockey licenses are currently held by women. I wonder how many of those female jockeys found their life's passion and are living their bliss from having watched "National Velvet?" My guess would be–all of them.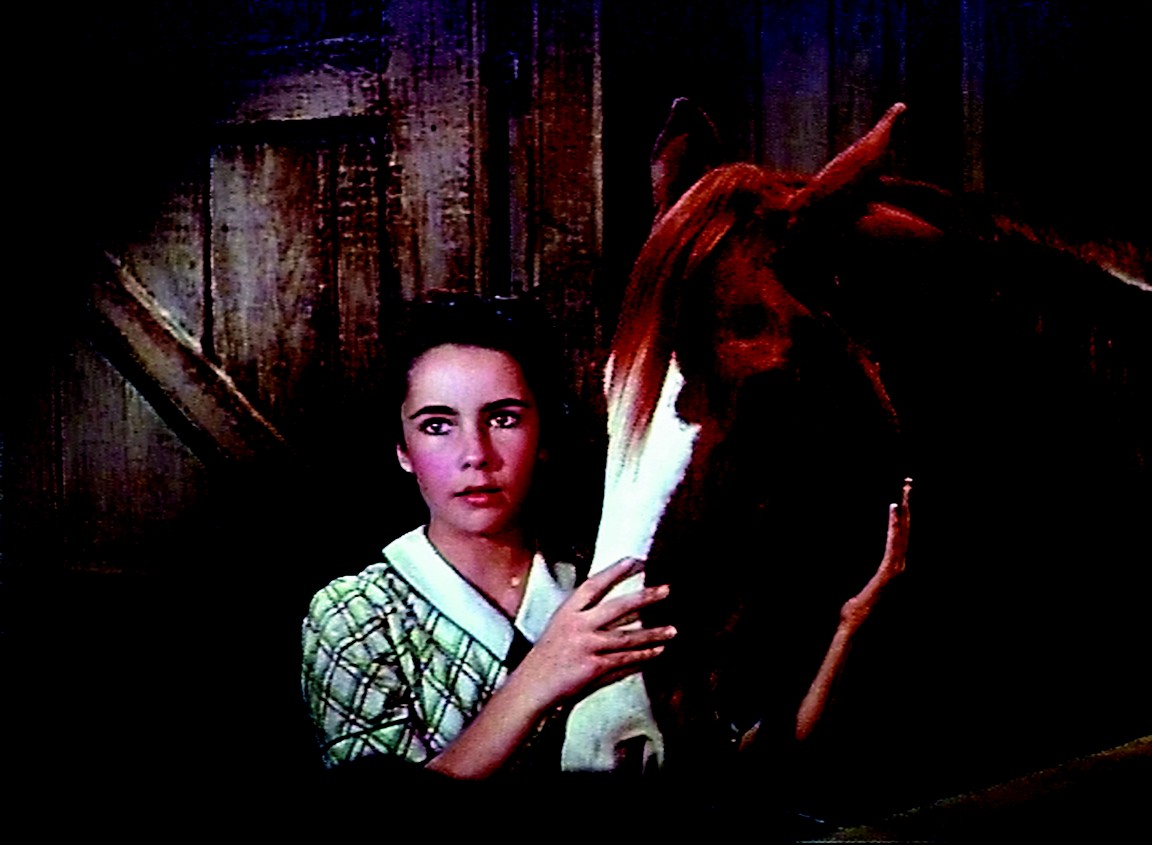 'National Velvet'
Director: Clarence Brown
Starring: Elizabeth Taylor, Mickey Rooney, Donald Crisp, Anne Revere, Angela Lansbury
Not Rated
Running Time: 2 hours, 3 minutes
Release date: Jan. 26, 1945
Rated: 4 stars out of 5