PG | 1h 50min | Biography, Drama, Family | 16 March 2018 (USA)
Some faith-based Christian films have a reputation for being badly acted or a little too schmaltzy. "I Can Only Imagine," directed by brothers Andrew and Jon Erwin, isn't one of them.
The simple, extremely heartfelt true story follows the life of MercyMe head singer Bart Millard—from his youth as an abused child, throughout his turbulent high school years, on up to his eventual massive success.
Standout Broadway actor J. Michael Finley plays Bart, and the film begins in his hometown of Greenville, Texas. As a child (Brody Rose), Bart formed a strong bond with his mother, Adele (Tanya Clarke), who managed somewhat to mitigate both physical and emotional abuse at the hands of his father, Arthur (Dennis Quaid).
Arthur was a bitter man who had given up on his dreams of being a professional football player. As such, Arthur projects his own failures onto Bart, constantly telling the youngster that he'd never amount to anything, and to just give up on his dreams, as he did. Even when Bart tries to emulate his father and thereby please him by playing high school football, Arthur puts him down.
This abuse causes Bart to push himself past his physical limits, and he sustains some severe leg injuries. While mending, he is surrounded by a good group of friends, including his childhood sweetheart, Shannon (Madeline Carroll), who compels him to embrace another gift that he has—an outstanding singing voice.
Soon, Bart's vocal abilities come to the attention of the Greenville high school drama teacher Mrs. Fincher (Priscilla C. Shirer), who hones his vocal skills further. But as Bart's mother left the household when he was just a child (she couldn't handle the abuse any longer), all of Arthur's rage is focused squarely on Bart.
Unfortunately, the fractured father-and-son relationship causes Bart to hold back from fully engaging his girlfriend, Shannon. As soon as Bart graduates from high school, he hits the road for Oklahoma, leaving Arthur—and her, behind.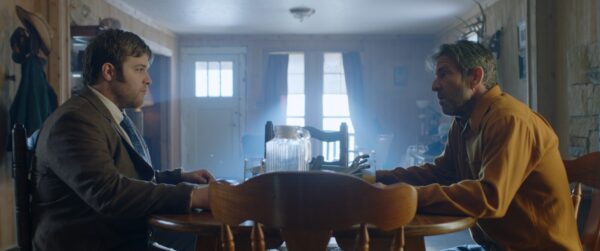 Bart is determined to prove his father wrong and joins MercyMe as their singer. As they tour through Oklahoma and surrounding states, Bart still manages to leave phone messages for Shannon, but she never answers his calls, as she is (rightfully so) still furious that he left her and abandoned their relationship.
While playing a low-budget gig, Bart's band catches the attention of Nashville music producer Brickell (Trace Adkins). Bart somehow convinces Brickell to become the band's producer.
However, when Brickell invites some fellow producers to hear the band, Bart shoots his mouth off about how great the band is, which causes the producers to disagree. In one riveting scene, the producers tell him to give up music and try something else, which causes Bart to experience some nasty flashbacks of his father doing the same.
Bart quits the band, but Brickell convinces him to not give up on himself. Bart undergoes an epiphany: He must return home to sort out his past grief with his father.
When he returns, he finds his father a completely changed man, who has even taken to reading the Bible. But Bart, unable to believe his father's miraculous change of heart, pushes Arthur away.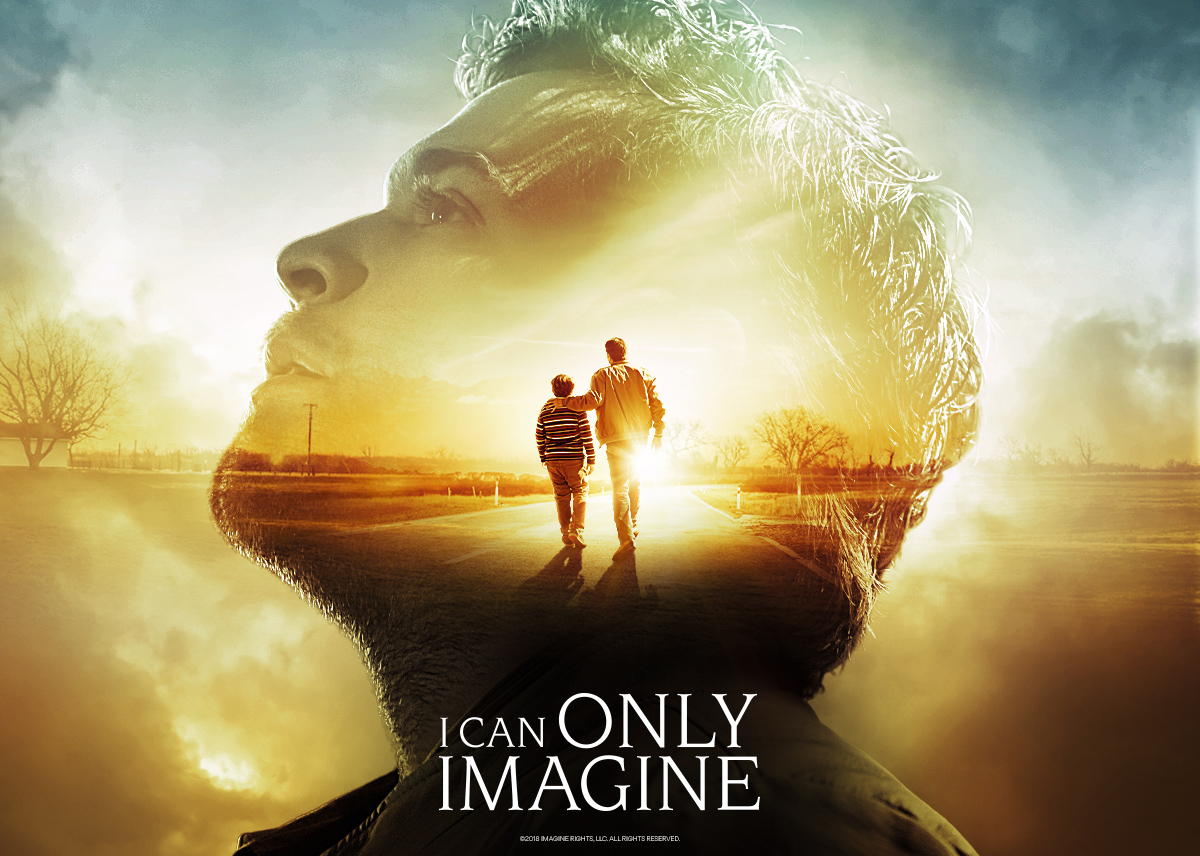 An Uplifting Message
Will Bart reconcile with his father? Will he heal his wounds? Suffice it to say that he comes up with the titular song, which is the top recorded Christian song in all of history.
Moreover, the film culminates with a heartfelt, tearful scene in which Bart sings that song, recounting his spiritual journey. The venue is packed and the audience goes nuts in their admiration of the beautiful song. The rest, as they say, "is history."
Not only is Finley's performance earnest and touching as an artist tortured by his familial demons, but Adkins is also great as the band's manager, who manages to get some of the best lines in the film. This includes his advising Bart to let the pain from the past fuel his creative inspirations.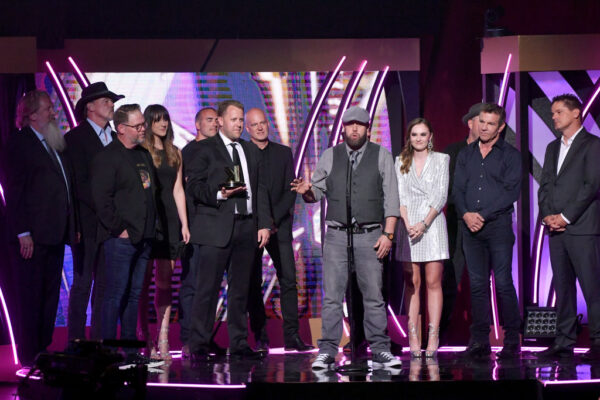 "I Can Only Imagine" is one of the best films that I've ever seen, and it's also one that people who aren't even religious will find uplifting and inspiring. In the end, it's an emotionally powerful film about faith, the healing power of music, and ultimately forgiveness. This is one film you definitely don't want to miss.
'I Can Only Imagine'
Director: Andrew Erwin and Jon Erwin
Starring: J. Michael Finley, Madeline Carroll, Dennis Quaid
Rated: PG
Running Time: 1 hour, 50 minutes
Release Date: March 16, 2018 (USA)
Rated: 5 stars out of 5

Ian Kane is a filmmaker and author based out of Los Angeles. To see more, visit DreamFlightEnt.com or contact him at Twitter.com/ImIanKane