1969 | Approved | 1h 59m | Biography, Drama, Family
Spearheaded by incredibly insightful and entertaining films such as "Jesus Revolution" and TV series like "The Chosen" (both starring the outstanding actor Jonathan Roumie), it's great to see that faith-based films are becoming more and more popular in recent years. Part of their allure is that, while they contain Christian references and values, they aren't necessarily preachy, and therefore appeal to wider audiences.
However, some fantastic faith-based films from the Golden Age of Hollywood paved the way for these more modern films. Director Henry Koster's incredible 1955 production, "A Man Called Peter," is one such movie. The film is a biographical account of the life of the Scottish-born Reverend Peter Marshall (played by Richard Todd). The screenplay was written by screenwriter Eleanore Griffin and based on a book of the same name by Peter's loyal wife, Catherine Marshall.
As sea vessels of various types move up and down a busy river port, a female narrator opens the film with the following: "This is Glasgow, Scottland. The year is 1915. This is the story of a man and his close friendship with God. His name—Peter Marshall. As a boy, his home was in Coatbridge, nine miles away, but his heart belonged to the sea."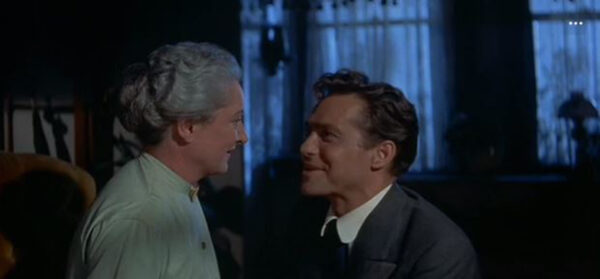 As dock workers are roughly loading up a pallet with sacks filled with goods, they hear a high-pitched squeak of pain emitting from one of them. The men slice open the sack to find a young Peter Marshall (Peter J. Votrian), who was trying to smuggle himself onto a boat—such is his desire to be out at sea.
A policeman hauls Peter back to his home in the town of Coatbridge, just east of Glasgow, where he is chided by his hardworking stepfather for his attempted boat-boarding hijinks. It is then that Peter decides to go to work and save up enough money to pay back his stepfather for rent and also start night school. "But I'm not giving up. Somehow, someday I'll go to sea." But God has other plans for the  youngster's future.
A number of years later, we find Peter working in a lumber mill, where he barely makes enough to pay his stepfather for room and board, and night classes. One night, while leaving the Glasgow Technical School, Peter walks home through an extremely dense fogbank that has drifted in from the sea. Along the way, he feels a presence somewhere nearby. "Who is it?" Peter calls out while scanning his immediate surroundings.
Moments later, he trips and nearly falls off a steep cliff. He looks back to see that his foot had snagged on the exposed root of a tree. He realizes that the root miraculously saved his life and during the epiphanic experience, views the traumatic event as a sign from God. When he gets home, he cheerily confides in his mother, Mrs. Findlay (Jill Esmond), that God wants him to become a minister.
Peter proceeds to work double shifts at his mill job in order to save up enough money to leave his "beloved Scottland" and travel by ship to the United States. When he arrives in New York, all he has is $50 and his faith. And that's all he'll need while he awaits further instructions from God, or as he puts it, "orders from the chief."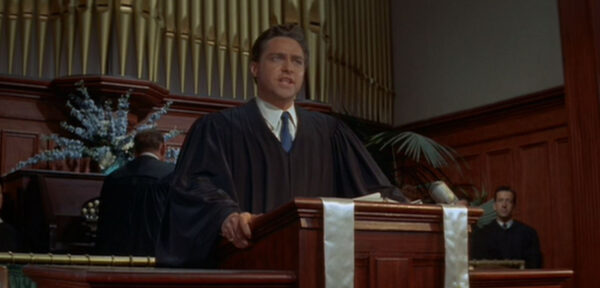 Peter immediately gets a strenuous job shoveling dirt for an excavation company. But soon God leads him to Decatur, Georgia, where he eventually graduates from the Columbia Theological Seminary.
After graduating, Peter is given the choice of ministering at two separate churches in Georgia: a large one in Atlanta, and a much smaller one in the "lovely little town of Covington." He is called to the larger church in Atlanta, which is plagued by debt and has a dwindling congregation. His unusual gift of oratory draws large throngs of people to the struggling church.
One of the people in regular attendance is Catherine Wood, a senior at the nearby Agnes Scott College. Catherine fell in love with Peter from the first time she heard him speak and romance blossoms. After the young newlyweds return from their brief honeymoon, they face various trials and tribulations together, challenges that not only bolster their love for each other but also strengthens their devotion to God Almighty.
One of the things that most impressed me about this film is that it tells its story simply, and never comes off as preachy or lecturing. The entire first act unfolds like a heartfelt, beautiful romance that is suitable for the entire family.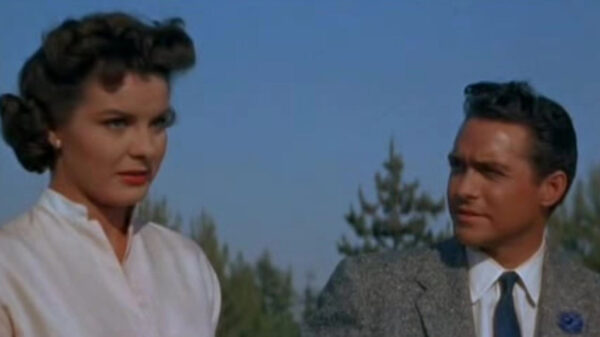 The acting is exceptional, with brilliant performances by Richard Todd and the lovely Jean Peters, both of whom are convincing as Peter and Catherine Wood Marshall, respectively. The film's excellent cinematography (by director of photography Harold Lipstein) and rousing score (courtesy of composer and actor Alfred Newman) only heighten the heartwarming story, and by the time the ending credits rolled, I was wearing a big, feel-good grin.
"A Man Called Peter" is an exceptionally crafted gem of a movie that is sure to inspire people to be good-hearted toward one another. Its sensibilities should appeal to a wide variety of folks, not only Christians. It's a splendid, family-friendly real-life tale of two selfless people who cared for others.
You can watch this film on Apple TV, Vudu.
'A Man Called Peter'
Director: Henry Koster
Starring: Richard Todd, Jean Peters, Marjorie Rambeau
Not Rated
Running Time: 1 hour, 59 minutes
Release Date: April 1955
Rated: 4.5 stars out of 5