Sergeant Ben Ricks of the Herriman City Police Department and his K9 partner Hondo were apprehending a fugitive in Salt Lake City, Utah, who was fleeing on foot. That fateful day on Feb. 13, 2020, the suspect pulled out a handgun and shot the dog through the sternum before being himself shot and killed by police.
Despite emergency veterinary care, Hondo died from his injuries. The 7-year-old Belgian Malinois left behind a distinguished record in assisting in "over 100 felony arrests and for taking hundreds of pounds of narcotics off the streets of both Herriman and Salt Lake County communities," according to HPD Chief Troy Carr.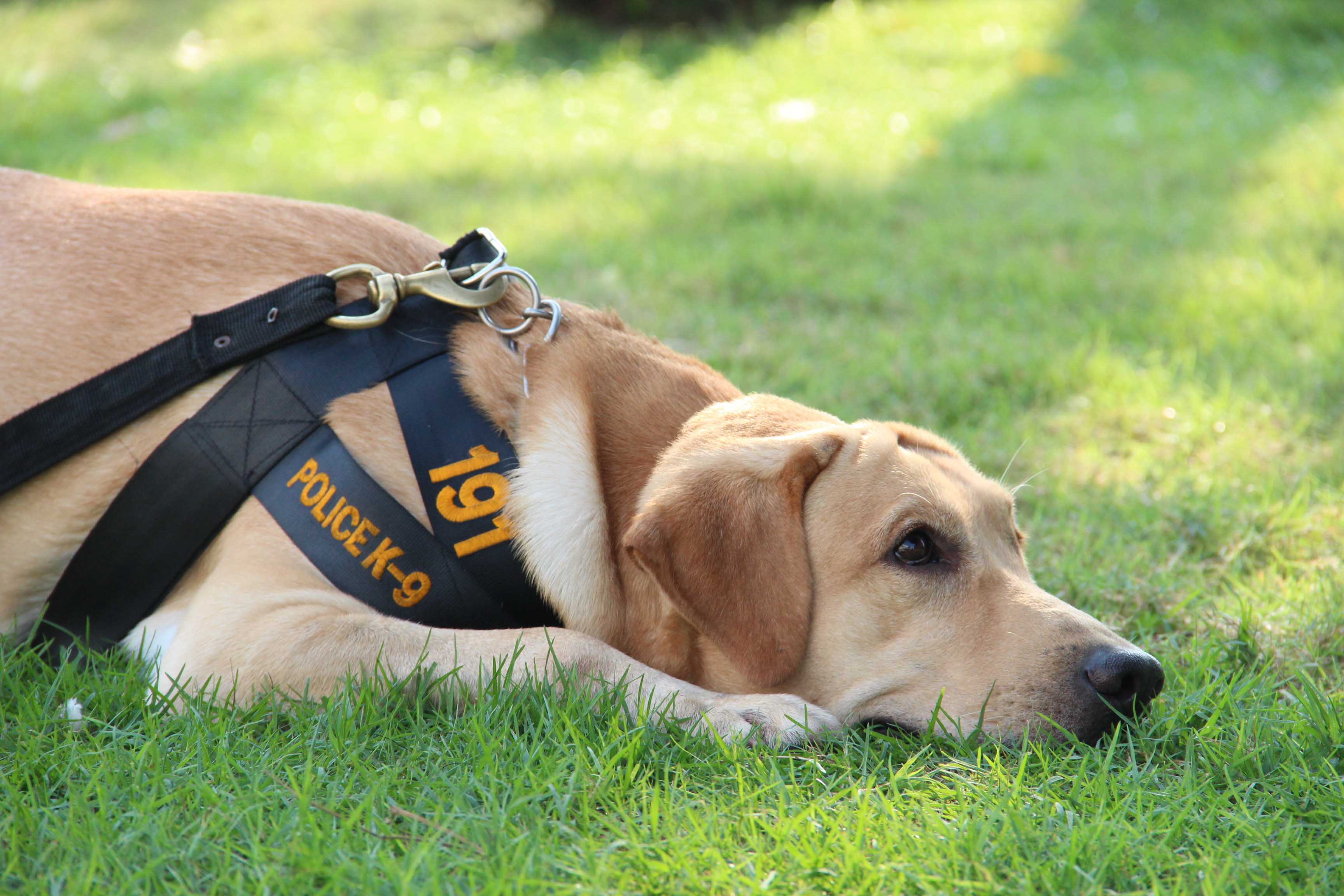 To properly honor Hondo's sacrifice, the department called on local motorcycle shop RawTin Garage to create a custom casket for Hondo's funeral, which will be held on Saturday, Feb. 29, 2020. Owner John Ward unveiled the handcrafted casket on Facebook, calling it "an honor to paint a hero's casket."
The shop, which is known for its unique designs and commitment to making everything from scratch, created a special paint job on the casket complete with Hondo's portrait and a "thin blue line" U.S. flag, representing the police standing in between order and chaos.
Despite having to turn the casket around in just 24 hours, RawTin owner John Ward told local news station KUTV that "Hondo is a special one and deserves nothing less. He really is a hero." Artist Keith Eccles added that to him, "dogs are sacred."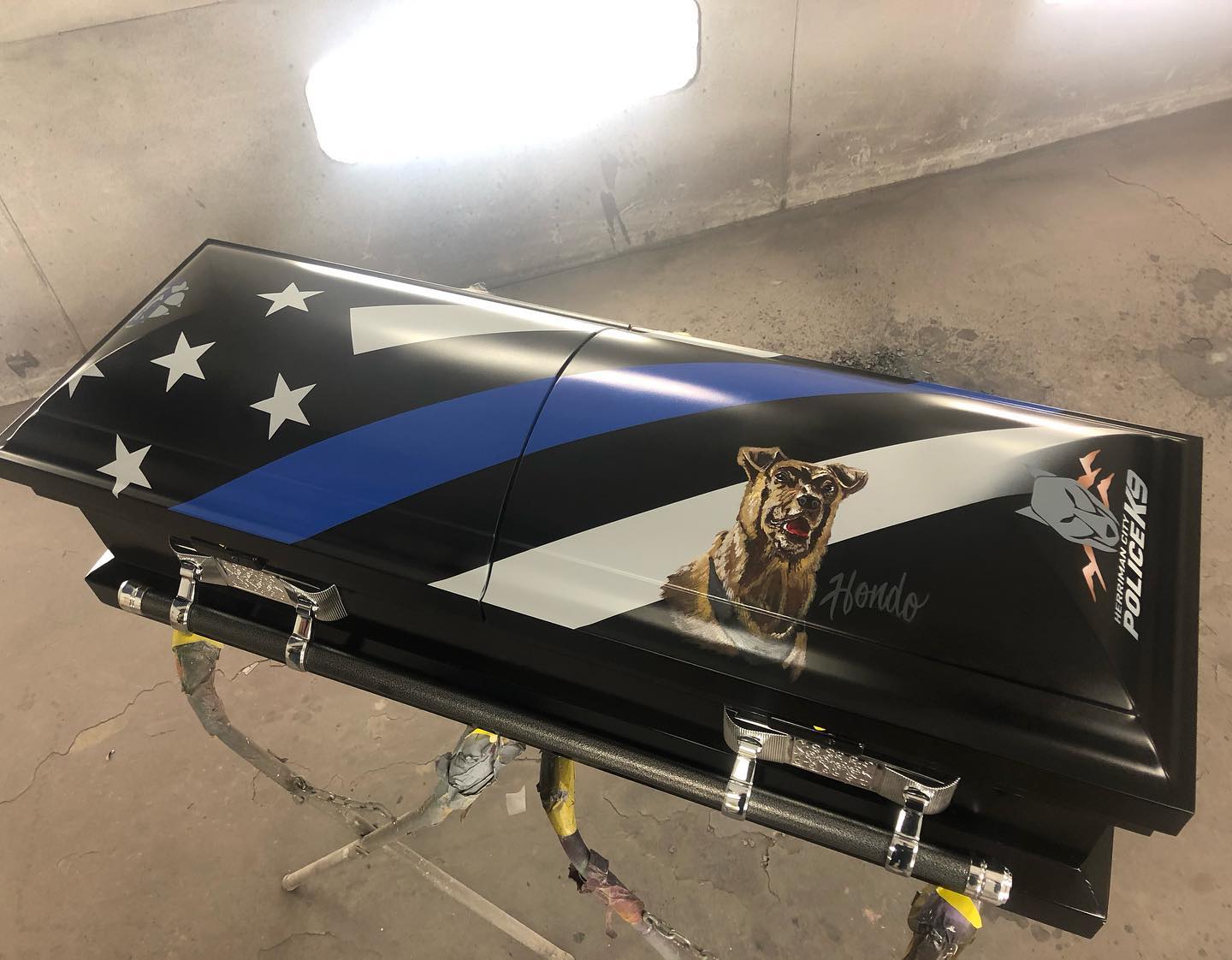 Hondo came to the Utah police from Europe, and not long after beginning his K9 career, he began to distinguish himself. "PSD Hondo was highly decorated in his career, winning many titles and awards at both in-state police K9 competitions and annual international K9 trials," Chief Carr noted.
As Herriman PD Public Information Officer Lieutenant Cody Bromberg explained to members of the press, "It's a tremendous loss, not only operationally, but he's a member of our family. These animals are not just pets."
City employees knew Hondo well and were devastated by his death. Herriman City Human Resources coordinator Christy Cardwell told KSL, "It's really hard because Hondo isn't a dog to us. He's a staff member. He's an employee. He's family."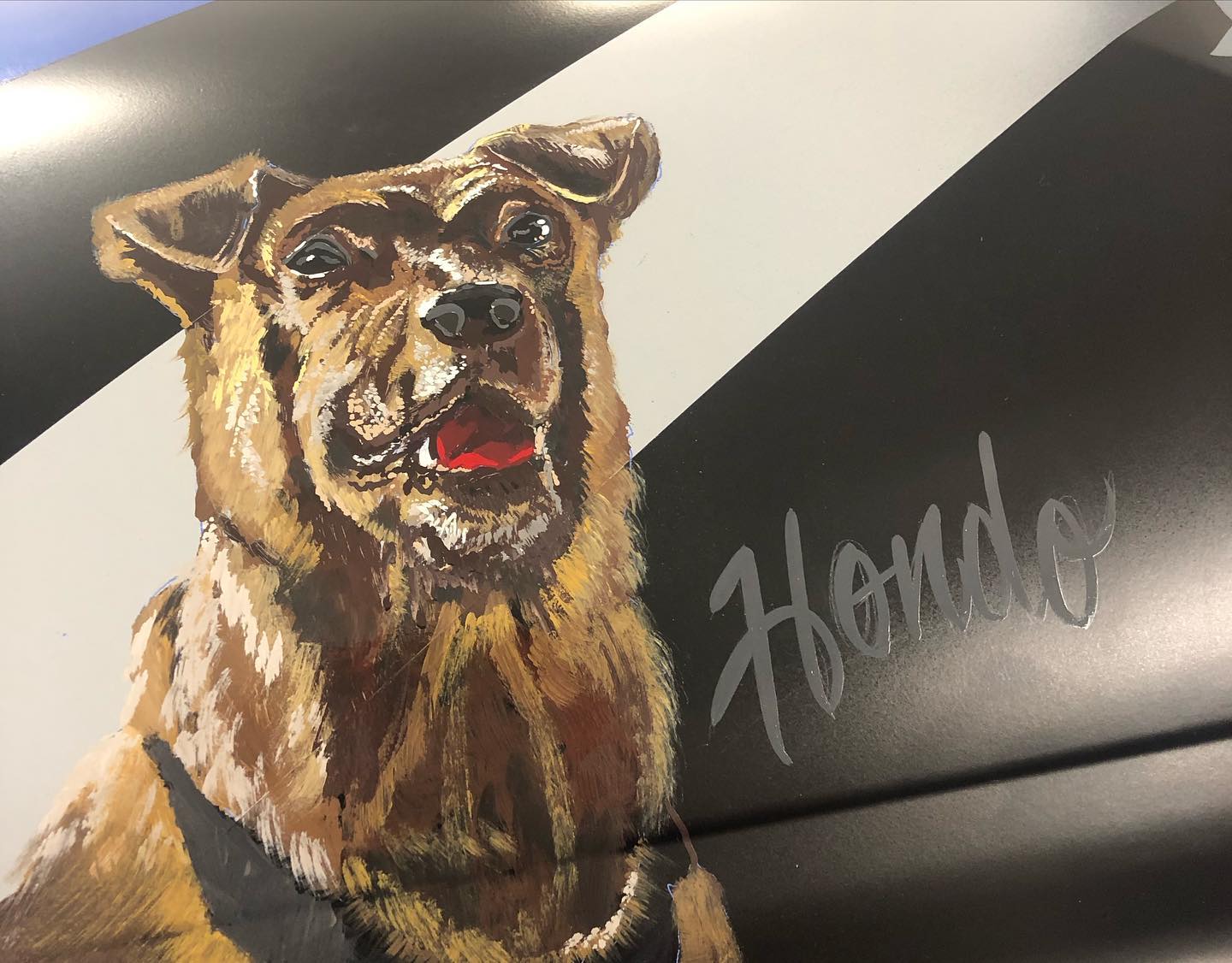 It now seems that Hondo's sacrifice may have helped to bring to justice a murderer. As Chief Deputy U.S. Marshal Brandon Holt said at the Feb. 14 press conference, the fugitive, 41-year-old Brian Francis Filion, "was also a suspect in a February 8, 2020 homicide in North Ogden."
Chief Carr emphasized that Hondo might have taken a bullet that otherwise would have taken the life of his handler. "His actions last night ensured that his loving friend and partner Ben would be able to return home to his wife and children," said the chief.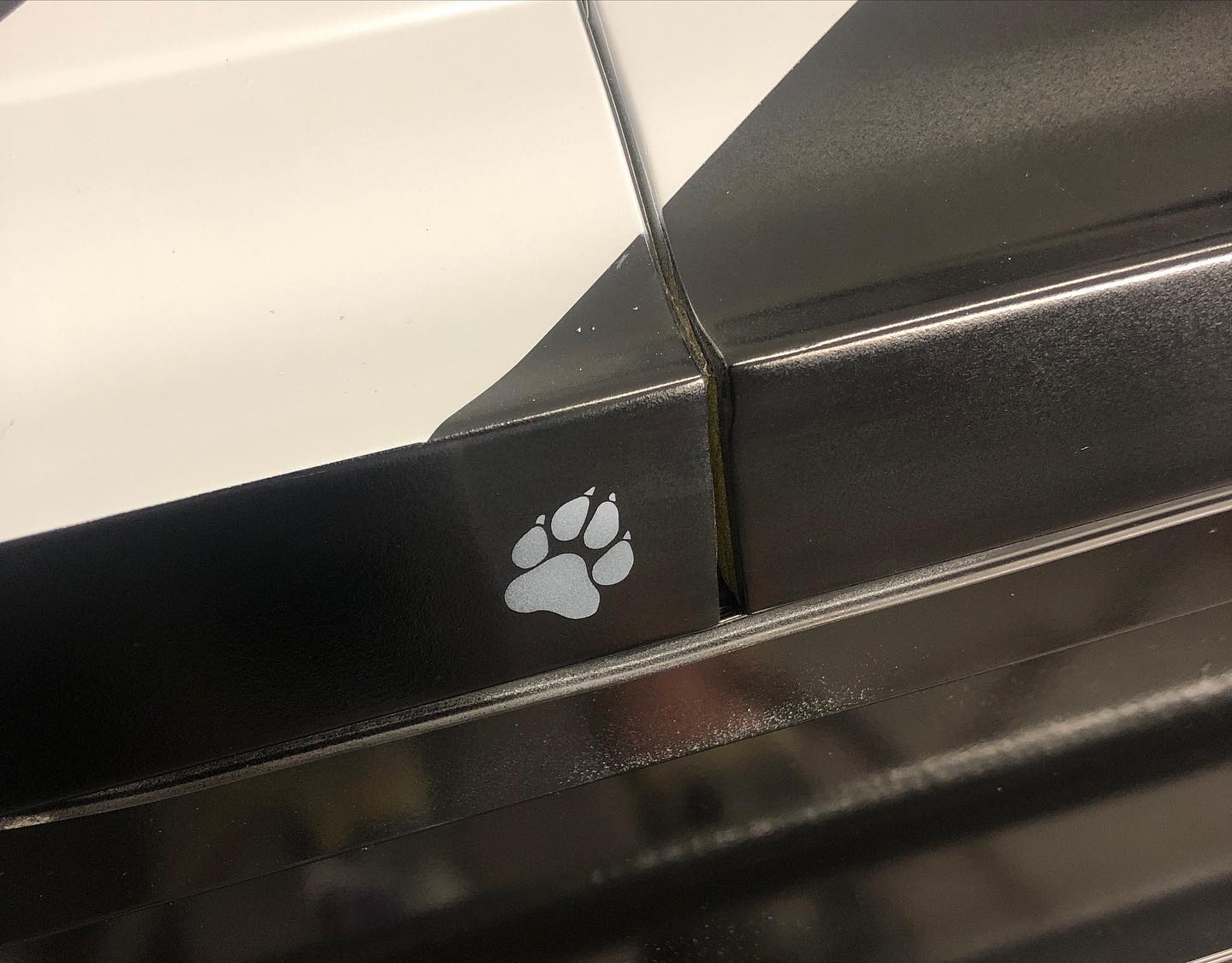 The hand-painted casket, the images of which have now gone viral, will be displayed at Hondo's funeral on Saturday, Feb. 29, 2020, at the Herriman High School, which is open to the public and the media, per the Herriman PD.
Honoring his sacrifice, Chief Carr noted, "The true warrior fights not because he hates what is in front of him but because he loves what is behind him." That was certainly the case for Hondo, who leaves behind many people who were marked by his presence on the force and in the community.