A rookie Arkansas police officer was fast-tracked to "hero" status after saving the life of a 3-week-old baby boy.
First-time parents Joe and Katelin Chronister are beyond grateful that Pottsville police officer Cody Hubbard arrived when their baby was choking on droplets of anti-gas medication.
Rookie Hubbard, himself a father, hit the ground running while on the call, but said it was a prayer that saw him through.
"When a family is depending on you like that, you know the pressure hits," Hubbard, 23, told Fox 16.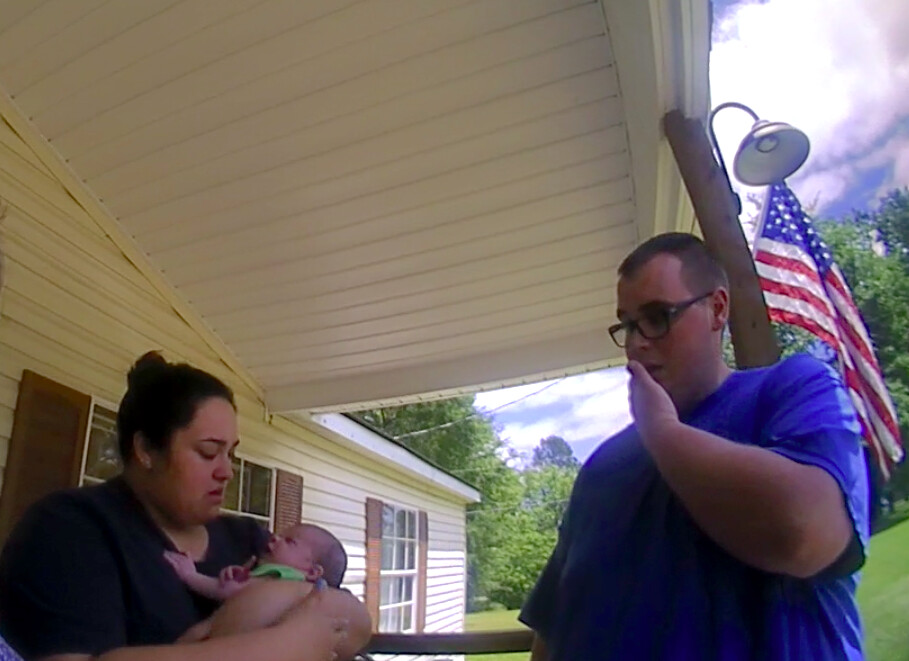 When the officer arrived at the family's home, he found them on the porch. Joe and Katelin had done all they could and called 911. Grady had "turned purple" and even stopped breathing.
Footage captured by Hubbard's body cam shows the visibly distressed infant coughing and waving his arms.
The frantic grandmother passed the baby to the officer, who flipped him facedown and administered firm back blows.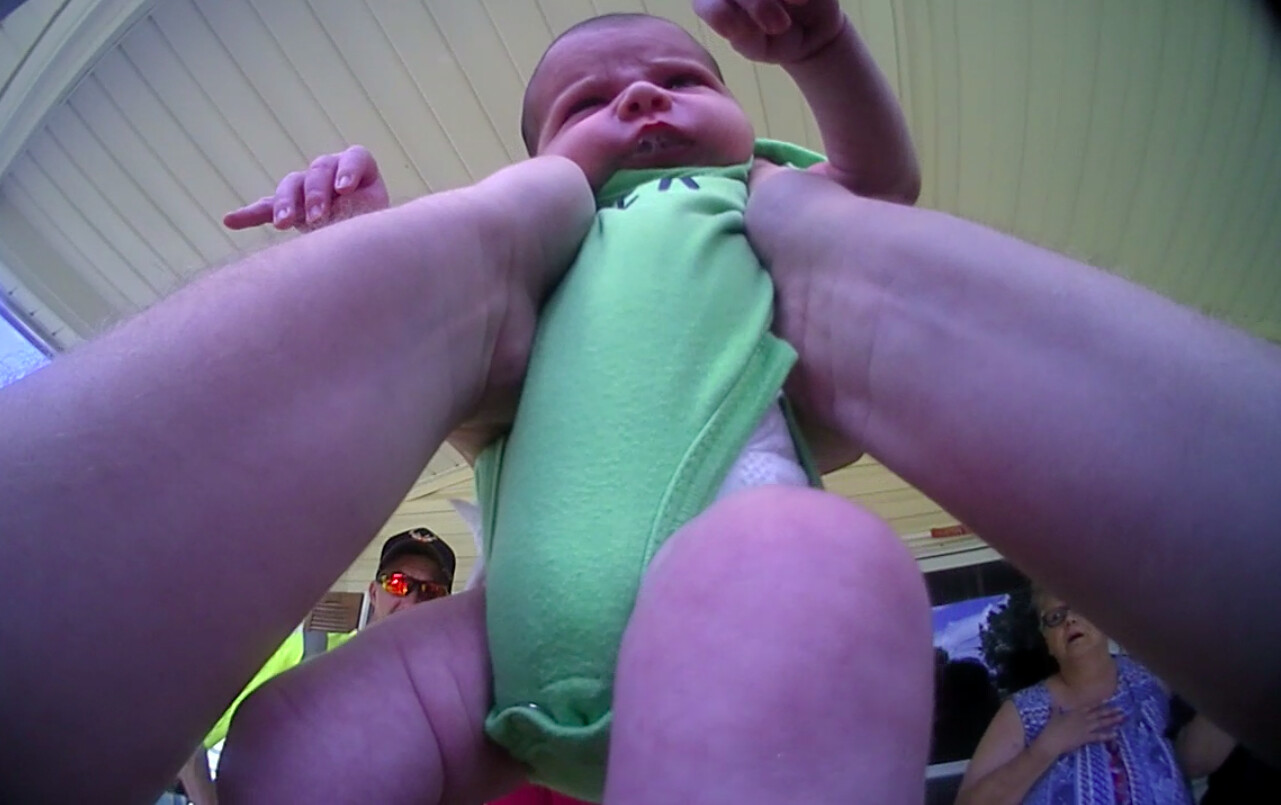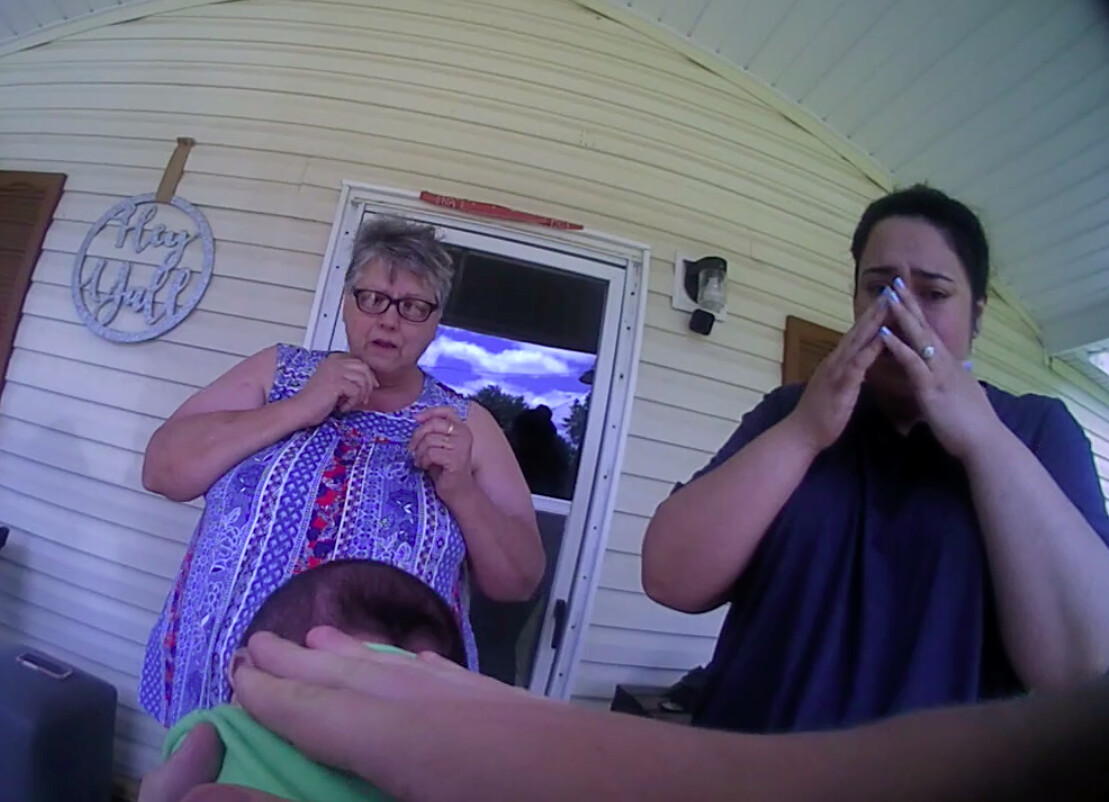 Within seconds, the baby spat up his medication and began crying. Color returned to his face, and relieved family members crowded around.
"We're just very grateful that [Hubbard] was able to be here when he was," Katelin later shared in an interview with "Fox & Friends." "He was very calm while we were not. It really helped us out a lot."
Meanwhile, Hubbard credits the Lord for standing by him—and his own experience as a dad—and helping him know what to do during that trying moment.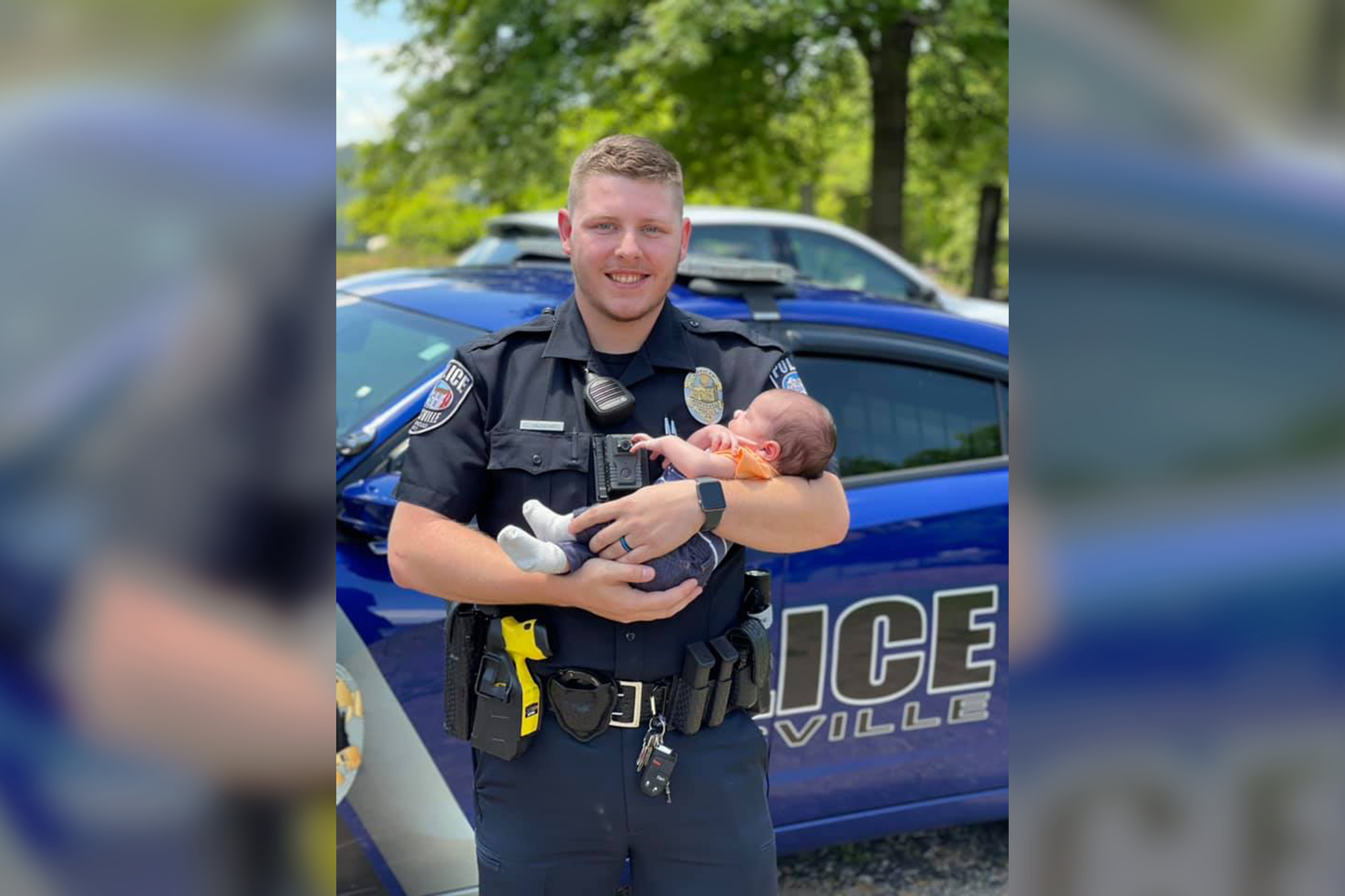 After the shock of the ordeal, though, the rookie officer needed a moment to recoup. Returning to his cruiser, he turned his body cam off.
"I started just kind of bawling because, you know, it felt good to see how that turned out," he shared. "Mentally, I just broke down … but it was happy tears."
Baby Grady has made a full recovery, but he likely won't remember the ordeal. But Hubbard will forever be a hero in the eyes of the Chronisters.
And he's a hero in the eyes of the Pottsville Police Department; the officer is set to receive an award this month for his life-saving actions.
(Courtesy of Pottsville Arkansas Police Department)
Share your stories with us at emg.inspired@epochtimes.com, and continue to get your daily dose of inspiration by signing up for the Epoch Inspired Newsletter at TheEpochTimes.com/newsletter