Poet Finds Deeper Meaning in Shen Yun
April 25, 2014 10:34 am Last Updated: April 26, 2014 2:59 am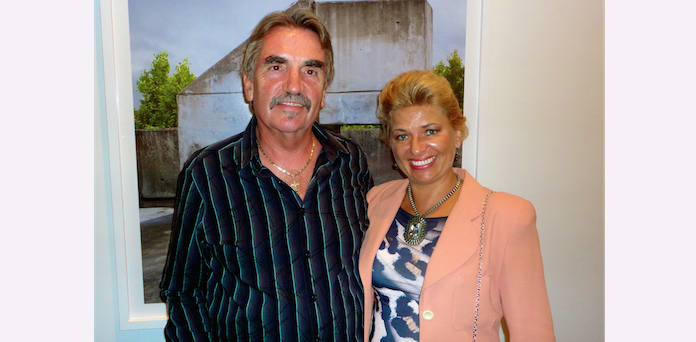 GOLD COAST, Australia—What really stood out for poet Peter Mansson watching Shen Yun Performing Arts on Friday evening, was the deeper meaning of the performance. "There are different tiers. You can watch it for the basic entertainment or you can look deeper into it. We see a few different levels in it. For the average person it is just a spectacle, a great spectacle."
Mr. Mansson could see that Shen Yun was not only enlightening people about traditional Chinese culture but at the same time bringing an important part of contemporary culture to the forefront of audience members minds.
"I see the raising of the spiritual inner essence always there, no matter that the oppression is manifesting itself," he said.
Through the universal language of music and dance, Shen Yun weaves a wondrous tapestry of heavenly realms, ancient legends, and modern heroic tales, taking you on a journey through 5,000 years of Chinese culture. Its stunning beauty and tremendous energy leave audiences uplifted and inspired, explains Shen Yun's website.
"What was interesting was the piece where they were persecuting the Falun Dafa practitioners in meditation," Mr. Mansson observed that the costumes worn by the persecutors had the communist symbols on their shirts, "I thought that was a real statement."
Having recently visited China for six weeks he commented, "They would be persecuted if they perform like that in China."
For thousands of years, China was known as the Divine Land. But under 60 years of communist rule, authentic Chinese culture, including traditional arts, have been almost lost.
You won't see a performance like this in China, yet Shen Yun—a non-profit organization—has become an international phenomenon, bringing the wonders of ancient Chinese culture to millions across the globe.
Mr. Mansson was attending the second of five performances to be held on the Arts Theatre on the Gold Coast with his companion Tatiana Viktorrova, who was also thoroughly impressed with Shen Yun and loved learning about the 5000 years of Chinese civilization through classical Chinese dance. "It is absolutely great, it is so colorful," she added.


New York-based Shen Yun Performing Arts has four touring companies that perform simultaneously around the world. For more information, visit Shen Yun Performing Arts.
The Epoch Times considers Shen Yun Performing Arts the significant cultural event of our time. We have proudly covered audience reactions since Shen Yun's inception in 2006.