Hosting an at-home cocktail hour offers a chance to slow down, unwind with friends, and catch up over drinks.
It's decidedly less relaxing, however, if you're constantly scrambling to measure, shake, and serve the next round, missing out on the actual company and conversation.
Drinks writer Maggie Hoffman offers a solution. In her new book, "Batch Cocktails," she rounds up 65 recipes for sophisticated, make-ahead batch drinks from bartenders around the country, all designed to prep by the pitcher-full and have ready to go in your fridge. 
The cocktails range from elegant numbers for an intimate dinner party to punch-bowl crowd-pleasers to serve by the ladle, divided into chapters by flavor profile: herbal and floral, fruity and tart, spicy, savory and smoky, bitter, and extra boozy. Teetotalers aren't left out—there's also a section of alcohol-free drinks.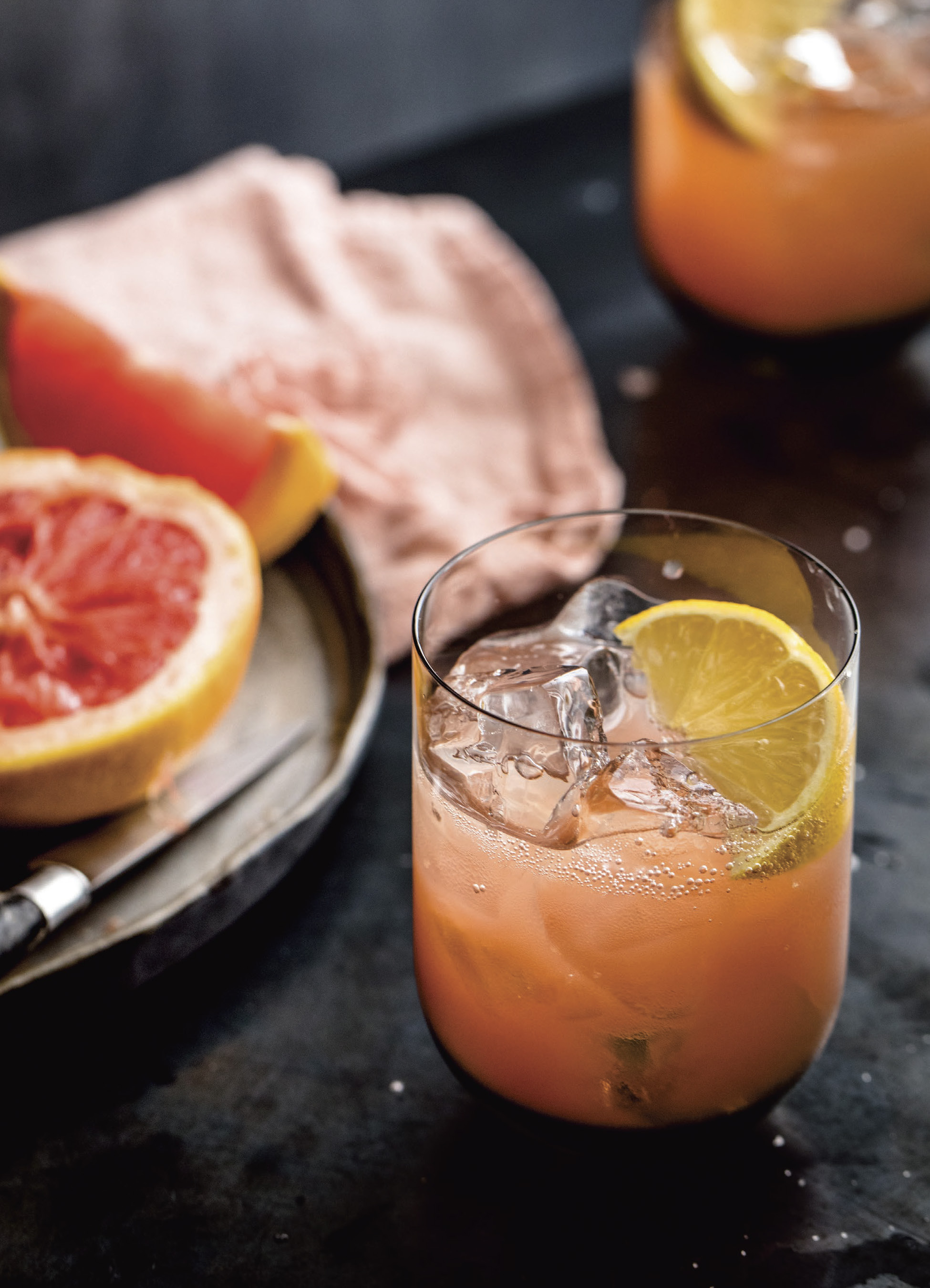 You won't need a cocktail shaker or jigger for these recipes, just conventional measuring cups and a two-quart (or bigger) pitcher.
The idea is simple: Up to a few days before serving (or longer, if you'd like to try your hand at long-aged cocktails), you'll mix together your booze, syrups, and bitters in a pitcher and stash it in the fridge to get nice and cold. Closer to when your guests arrive, you'll top it off with any fresh juices or bubbles; they're better added later, Hoffman advises, for maximum flavor and fizz. 
The details are more complicated: batching cocktails isn't as simple as merely scaling up single-serve measurements. A key step, Hoffman notes, is diluting your mix with the right amount of water; neglect it and you might end up with a dizzyingly strong or sickeningly sweet concoction. 
This part requires a bit more math, but luckily, Hoffman's precise recipes take care of the calculations for you. (If you'd like to batch recipes of your own, though, she also provides a guide at the end of the book.) 
Finally, when the doorbell rings, all that's left to do is pour your pre-made drink into individual glasses for your guests—or let them help themselves—and then step away from the bar for the night, to actually join them.
As Hoffman writes, "There's nowhere else you need to be but with your people, sharing a glass or two."
RECIPE: Birds Again (Sauvignon Blanc, Vermouth, Rose Water, and Basil Sour)
RECIPE: Riled and Wrangled (Spicy Shandy With Serrano Honey)
RECIPE: The Blaylock (Honey, Grapefruit, Lemon, and Seltzer)