A first-time mom with a creative streak is revamping broken and discarded furniture and, in the process, is making hundreds of dollars. Her venture has become so successful that she's now teaching others how to do it.
Maggie McGaugh, 26, lives in Fort Worth, Texas, with her husband and son, Harrison. She discovered her talent for upcycling after quitting her job to raise her baby.
"When I had my son in January of 2020, I was bored out of my mind," Maggie told The Epoch Times.
"I went to a thrift store and found a breadbox for a few dollars, and I spent two full days giving it a makeover. I fell in love with the process, artistic outlet, and extra income source."

Maggie started shopping around for secondhand furniture online, at yard sales or thrift stores, and even in the trash, posting her transformations online. Before long, her Instagram and TikTok followings began to grow.
She began her DIY journey last spring with no prior experience, but as of now, she has flipped hundreds of pieces of furniture, and saved over 1,000 pounds of furniture from the landfill.
Preferring mid-century modern, art deco, and boho styles, nearly all of Maggie's "flips" involve cleaning, sanding, painting, and changing the hardware before staging and selling. Sometimes, an item is entirely repurposed.
Maggie has transformed a broken record player into a dog bed, and a CRTV into a unique plant display.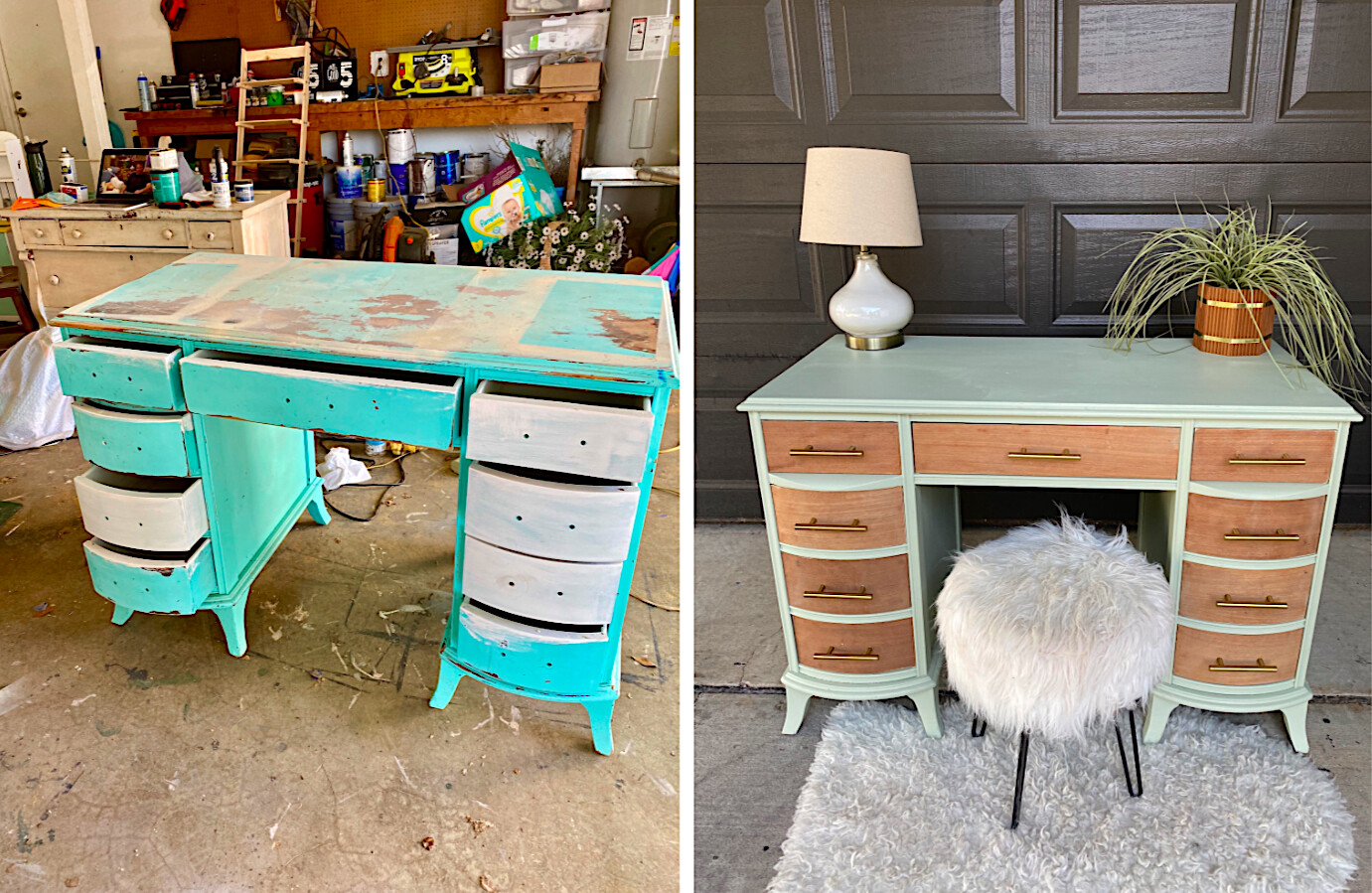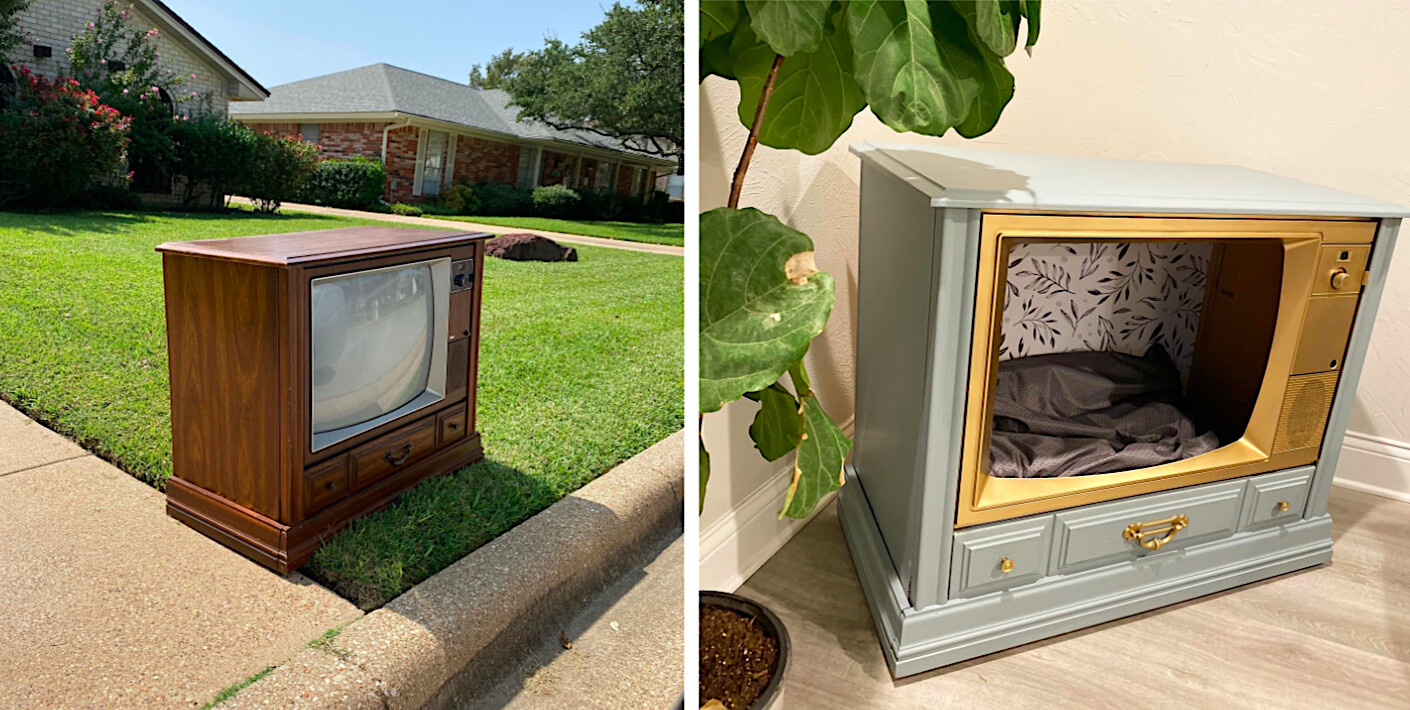 All flips are either donated to people in need, sold for a profit, kept for Maggie's own home, or gifted to family and friends. The items that Maggie sells can fetch up to four times the cost of the materials.
"I am completely self-taught," she said, adding that finding Google searches for DIY tips is sometimes "more overwhelming than helpful."
Maggie hails advice from friends and trial and error as the best ways to find out what works. Challenges, she says, are not uncommon, and so she corrects whatever issues she finds on each flip.
"The colors don't look good, so I repaint," Maggie said. "The piece has spider eggs all over it—[which is] super fun for an arachnophobic person like myself—so I have to treat it for bugs. The side is broken, so I have to rebuild it with plywood. The drawer is missing a chunk of wood, so I reform it with wood filler, sawdust, and wood glue."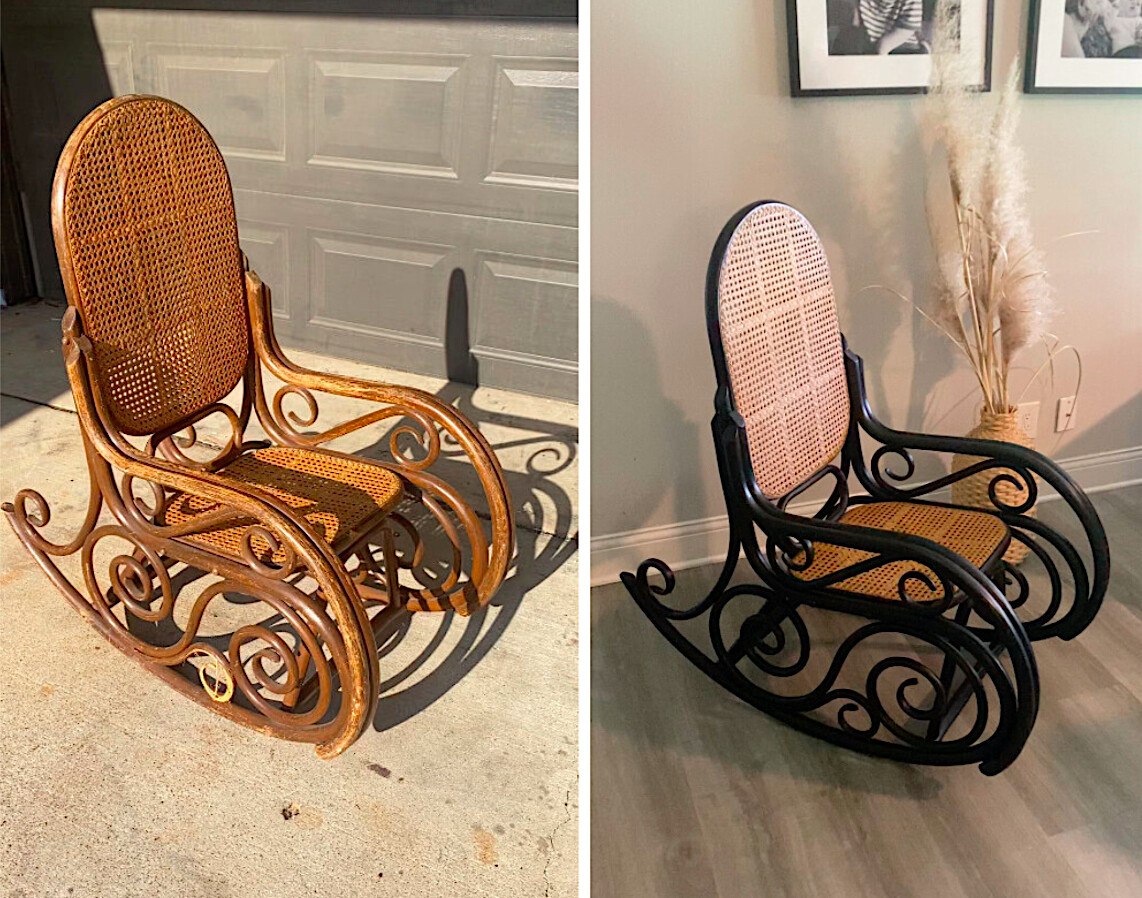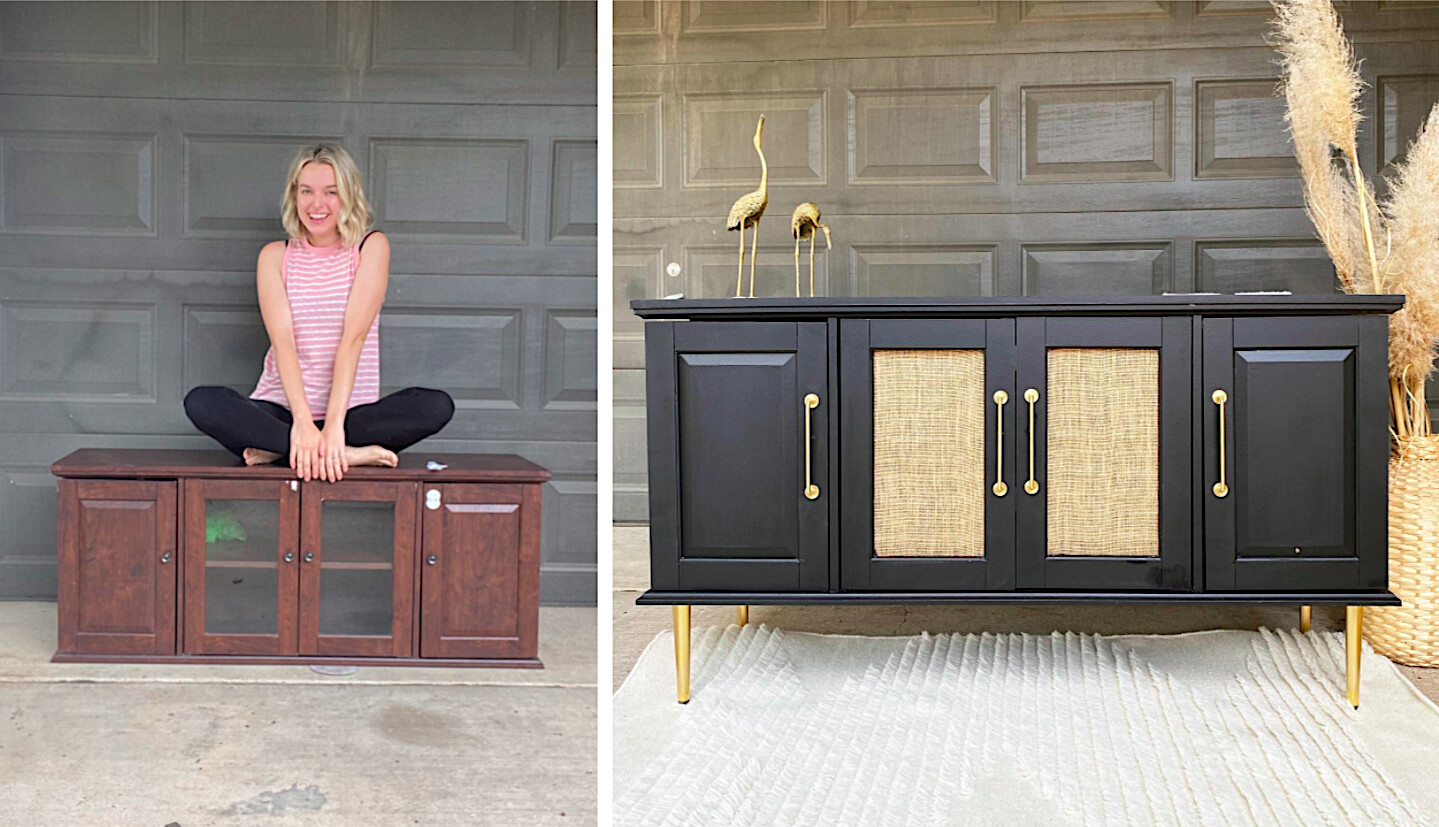 "When you find furniture in the trash, beggars can't be choosers," she said.
Maggie's favorite flip to date is a dining room set that has pride of place in her own home, as a reminder of the journey so far. It was also her first flip that went viral.
"It's been so weird for me, going from a small town girl with zero TikTok followers to a DIY influencer with over one million, and over 360k Instagram followers," she said.
Maggie says her following has also broadened her social circle. "Every morning, I wake up and get to share my life, flips, struggles, and crazy mishaps with over one million friends," she added.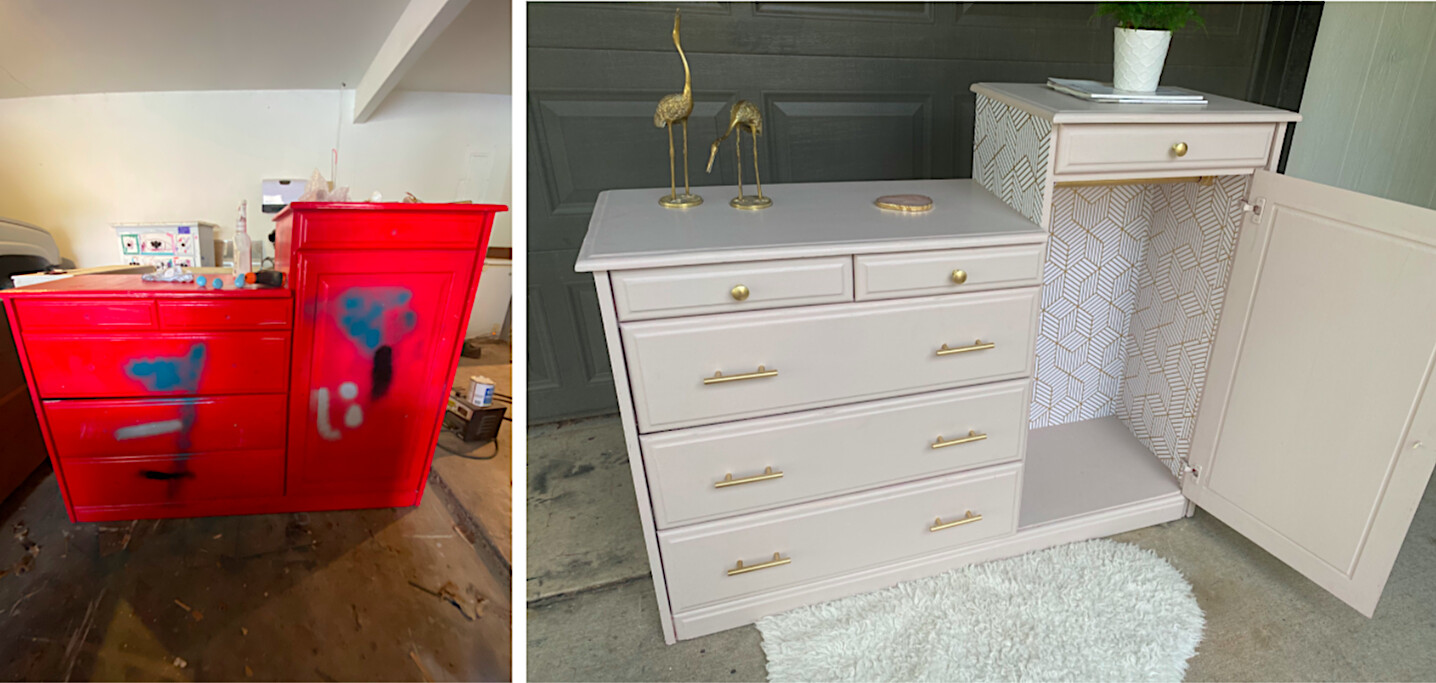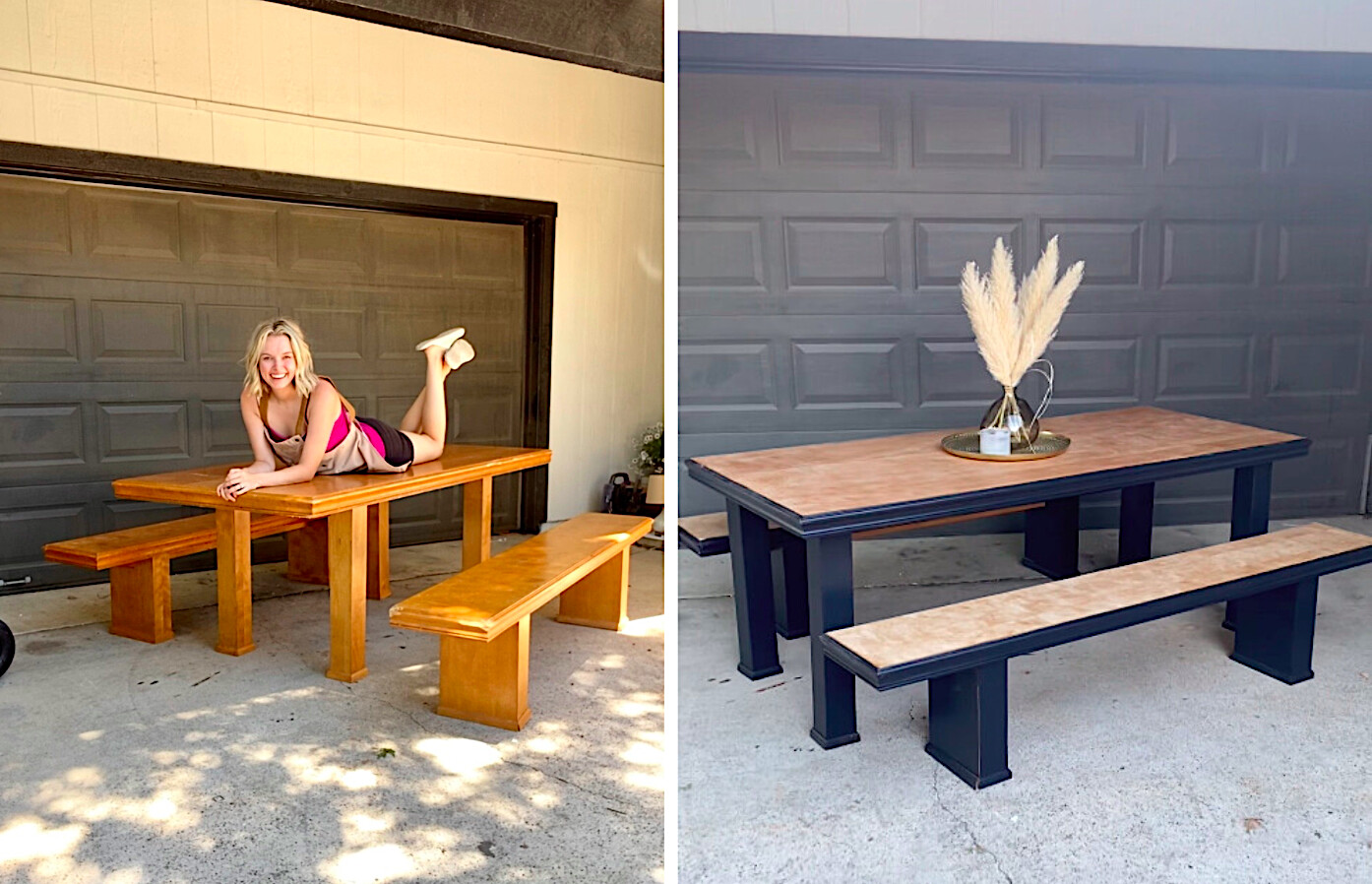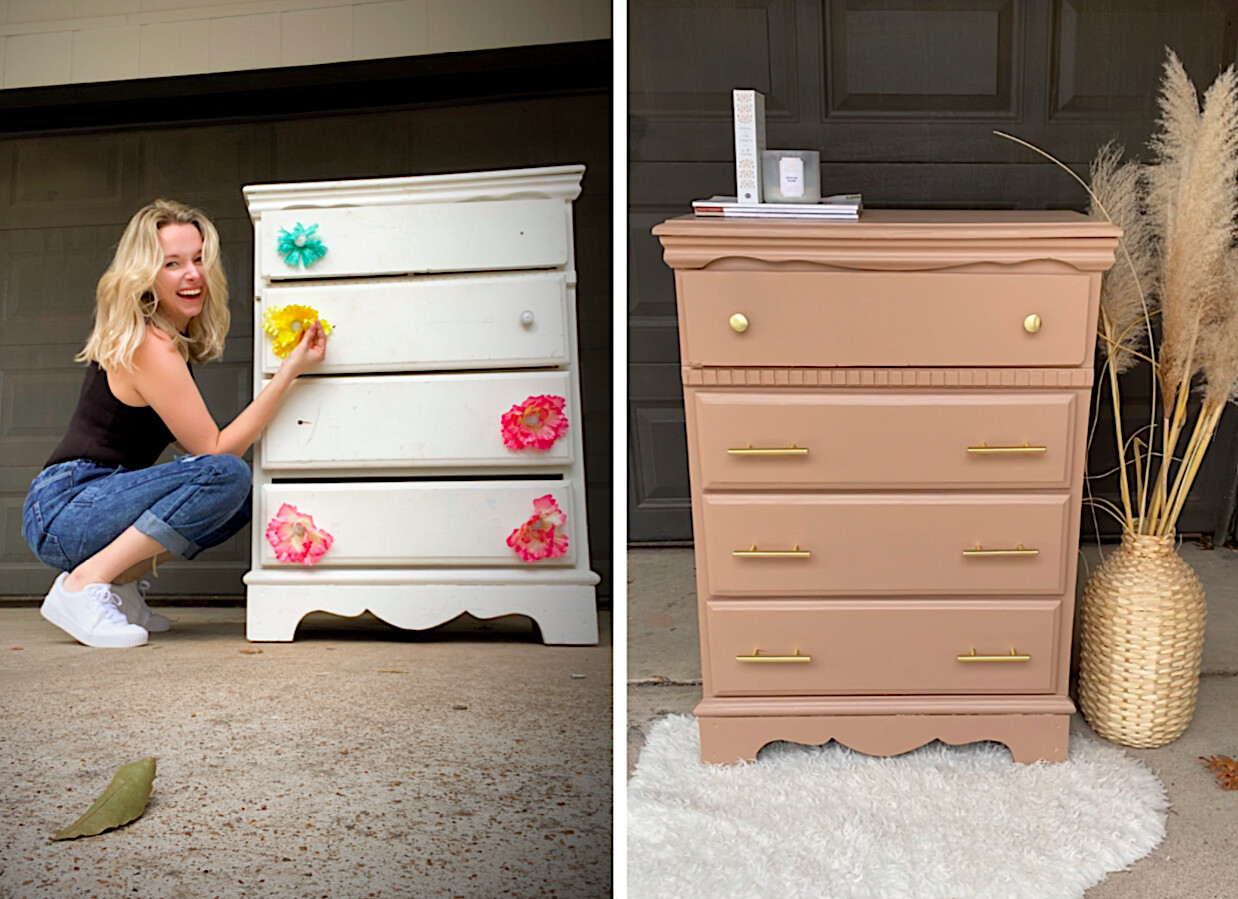 With a melee of information and opinions out there for budding DIYers, Maggie has created her own e-course to teach others how to flip furniture her way. Her first piece of advice is to "start small" with a small item and a single color, building in scale and ambition as you go.
"I honestly love sharing my videos with the world," she said. "It's so exciting sharing the transformations, and motivating others to give it a shot.
"Trying this hobby can help you pay off your loans, bills, and even mortgage. It can also furnish your entire home for pennies. I speak from experience!"
Watch the video below:
(Courtesy of Maggie McGaugh)
Share your stories with us at emg.inspired@epochtimes.com, and continue to get your daily dose of inspiration by signing up for the Epoch Inspired newsletter at TheEpochTimes.com/newsletter