Inspired by the textures and colors of healthy food, a mom of two started transforming meal prep for her kids into plate-sized works of art. Her creations, both lifelike and edible, have attracted an online following of fascinated foodies.
Belgium-based artist Jolanda Stokkermans goes by the moniker De Meal Prepper. A graphic designer by trade, she started out sharing her food prep hacks with busy people and families on a dedicated website.
She initially wanted to add a visual effect to her easy-to-cook recipe demonstrations using some good online pictures. However, not finding suitable stock photos, she decided to let her creativity flow, and cook and photograph the dishes herself.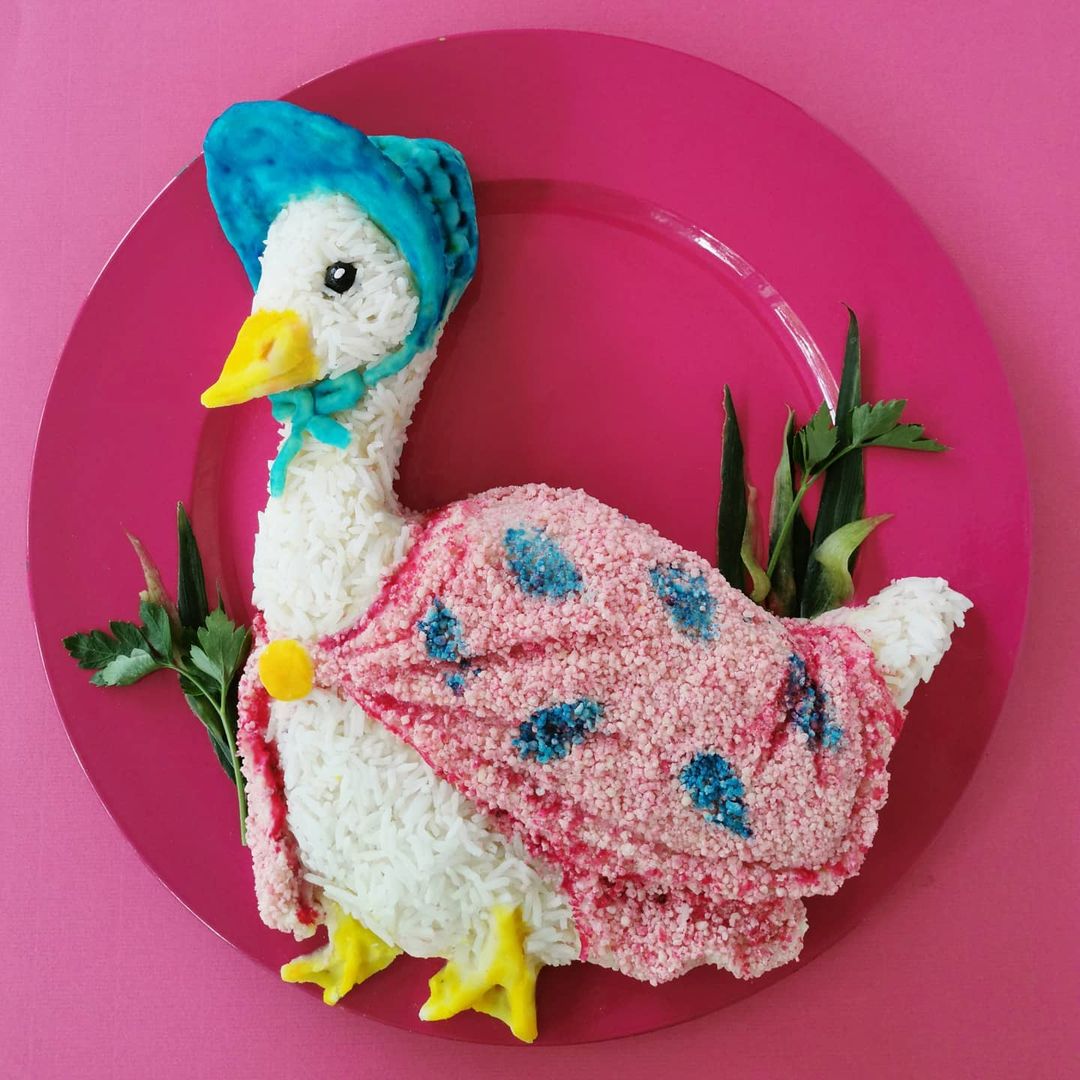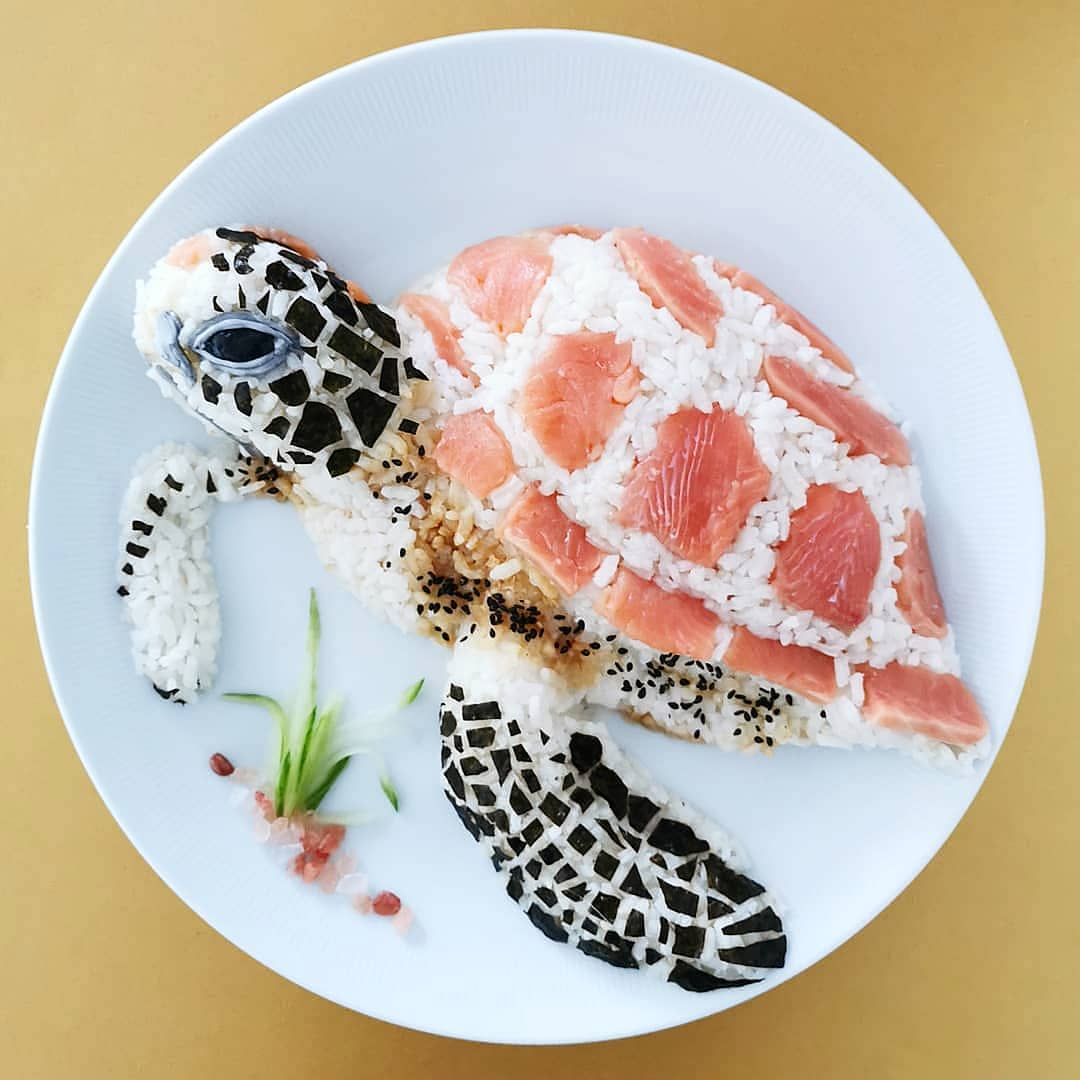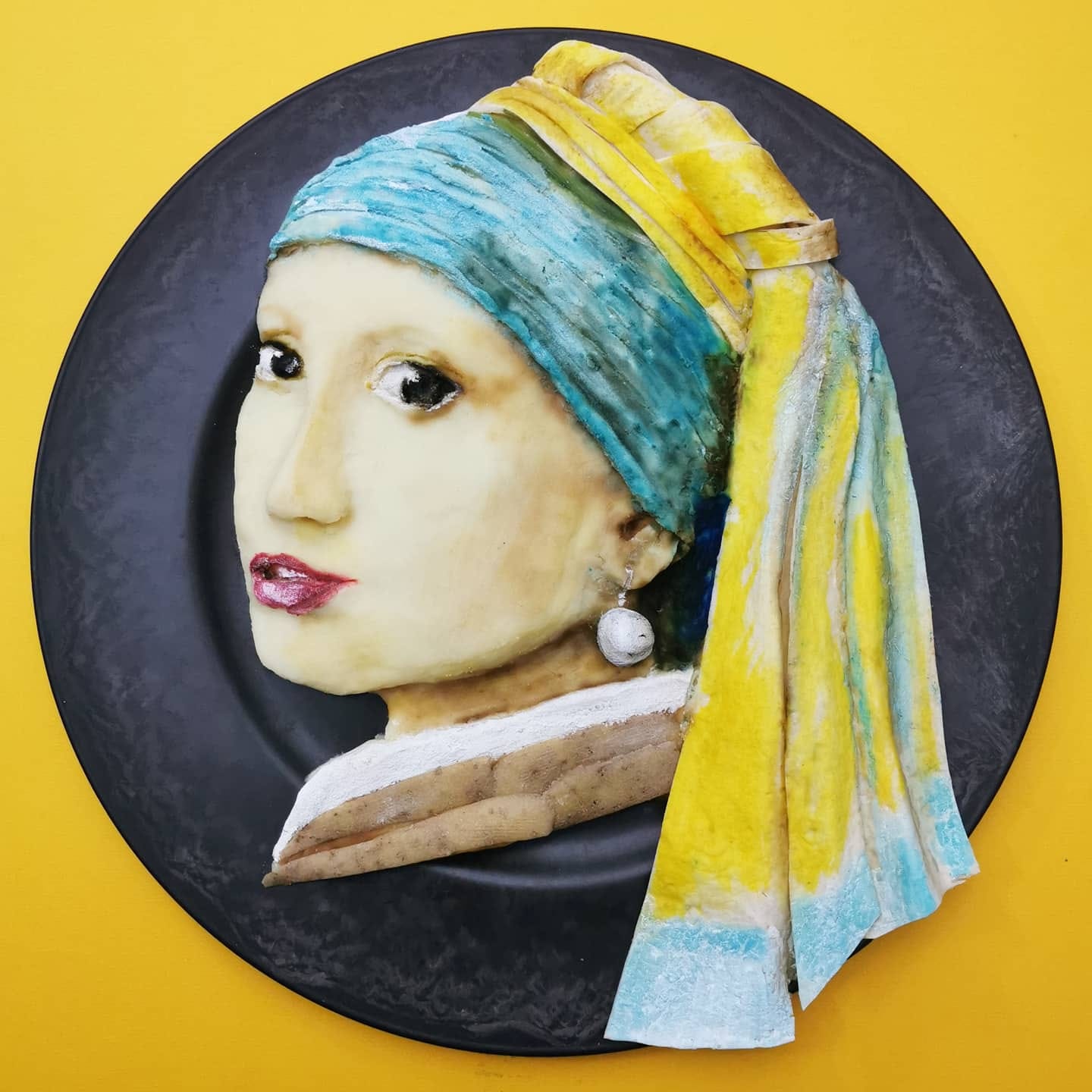 "I didn't want to just make a dull picture of some food on a plate, so I tried to be a bit creative and made some figures out of the meals," Jolanda told My Modern Met, an online magazine that celebrates creativity and promotes positive culture.
Before long, the mom of two turned into a "food designer," rendering wildly creative flora and fauna on her plates: cute animals, majestic wildlife, and even pop culture portraits.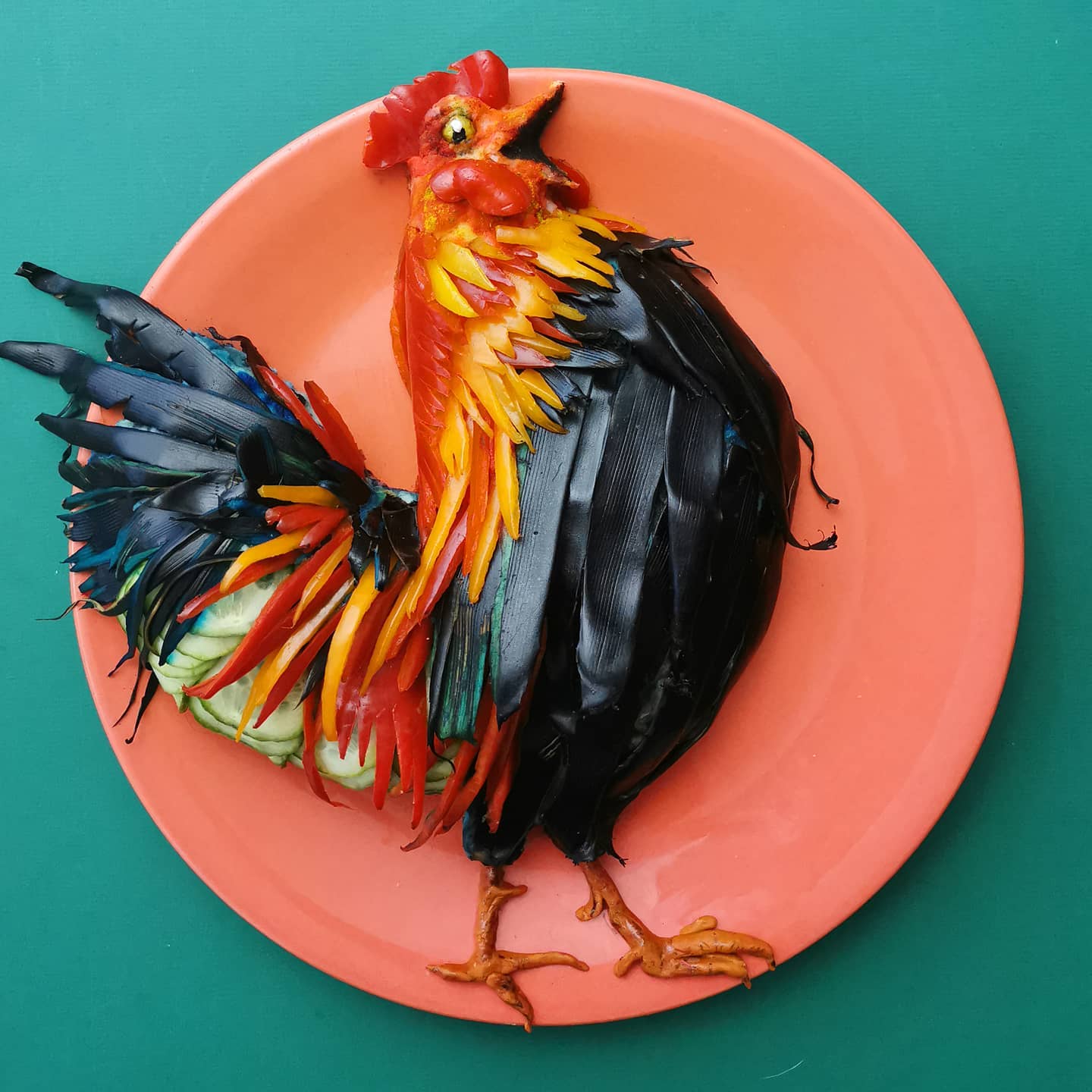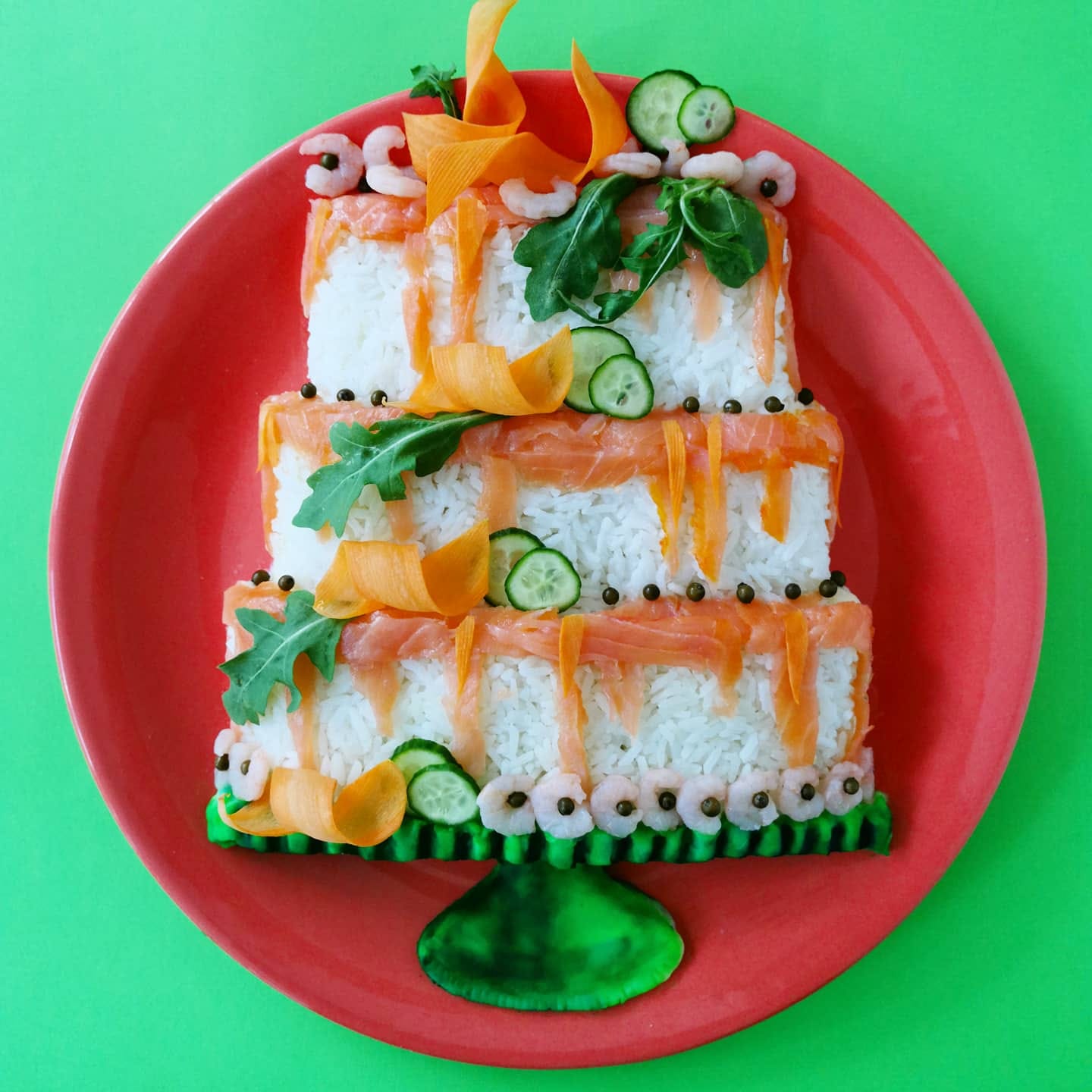 Jolanda told the outlet that she often starts with an image in mind, then seeks further inspiration from the ingredients in her fridge and cupboards.
"Sometimes I see a special vegetable or pasta, and something comes up in my mind," she said. "I use vegetables, tomato sauce, natural food coloring, soy sauce, or spices to create color into the dishes."
Inspired by her kids' enthusiasm, Jolanda started sharing her art on her website and Instagram page, where she has amassed thousands of followers and counting.
Comparing her process to painting, drawing, or sculpture, Jolanda demonstrated the assembly of a Bavarian barmaid in a video filmed for DW Food, telling the outlet that assembling a dish is relaxing.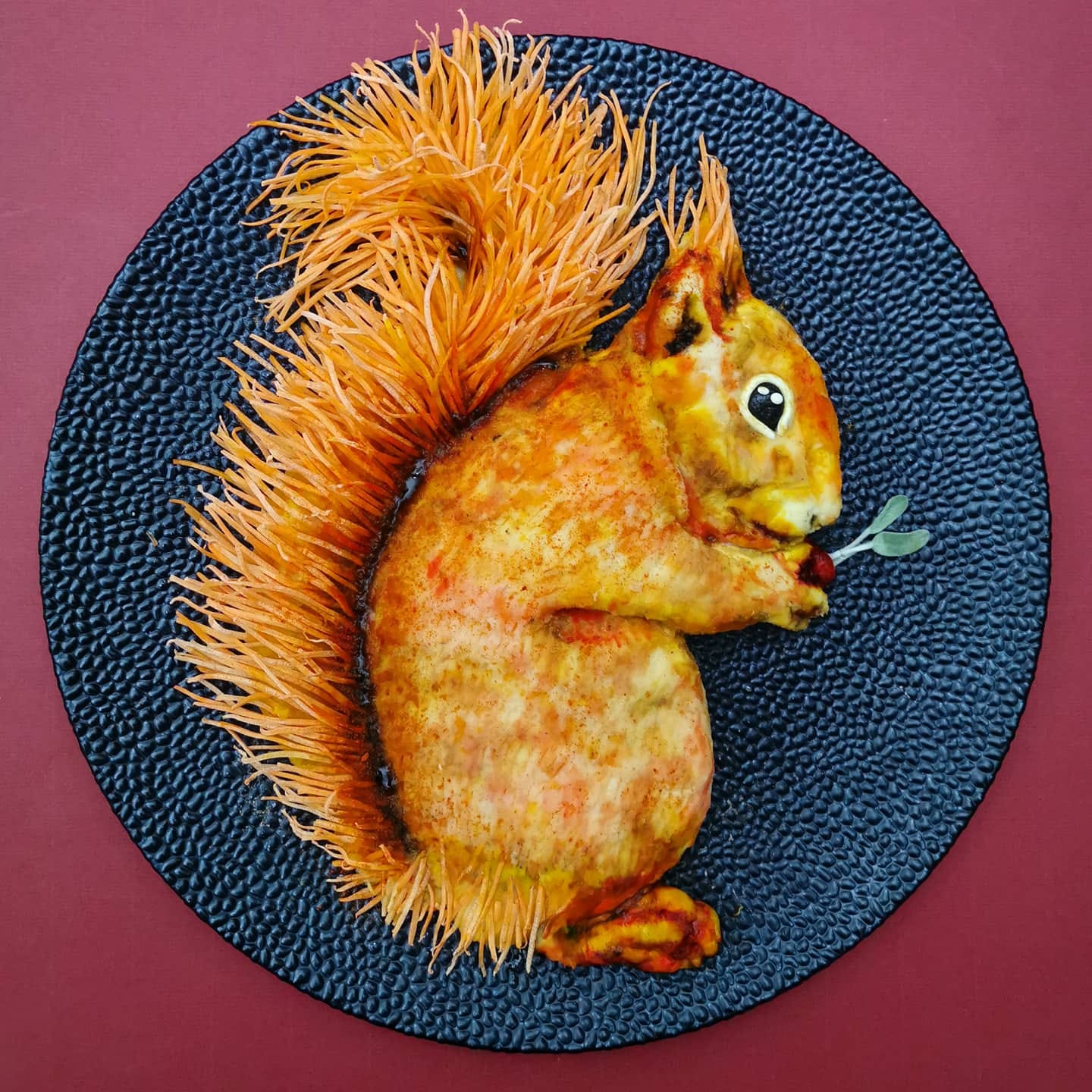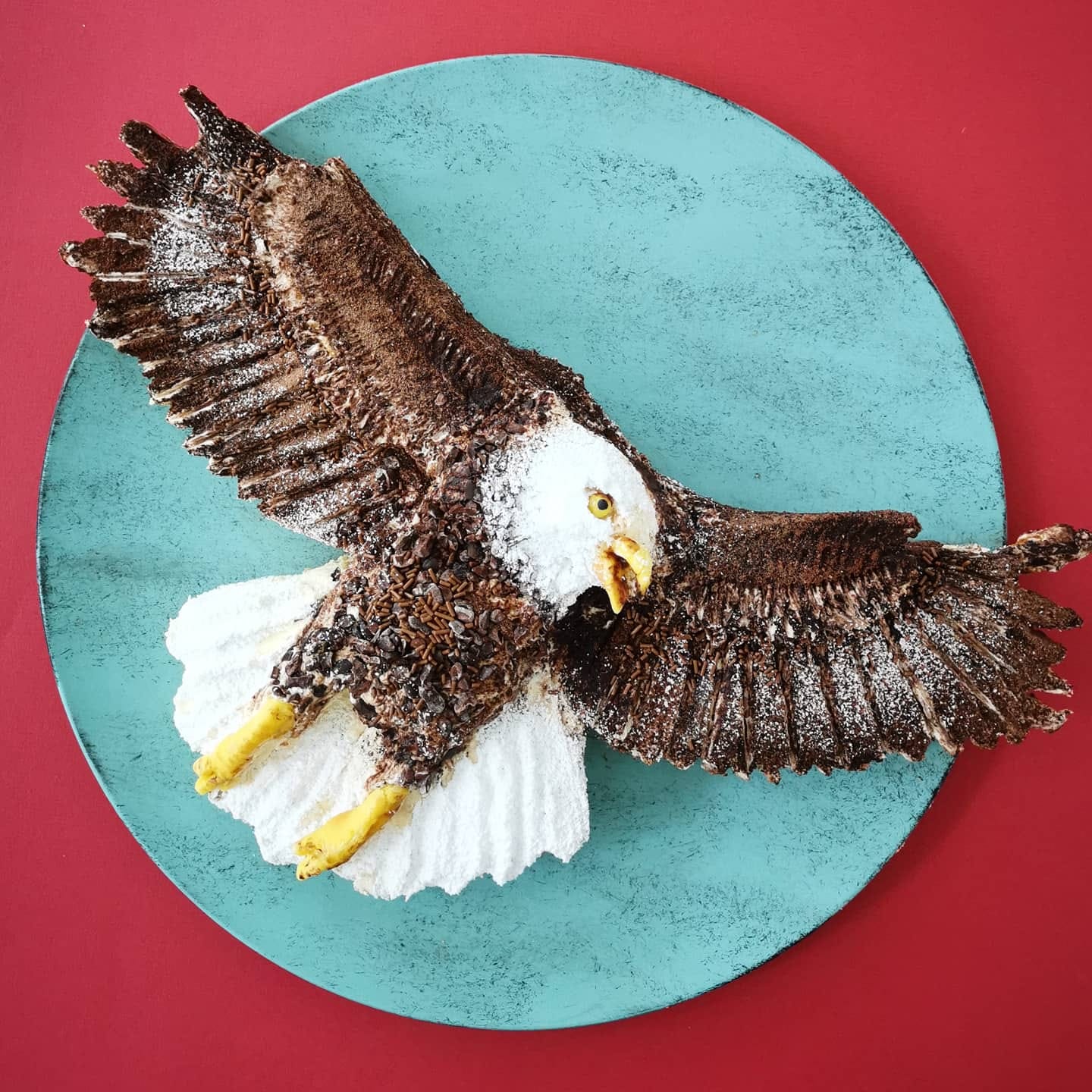 As online demand for Jolanda's imaginative pieces increased, so her original meal-prep demonstrations went out the window in favor of adding to her magical portfolio.
Each artwork takes between two and four hours to complete, and everything on the plate is edible.
Telling Bored Panda that either her lion, unicorn, zebra or white tiger designs are her favorite, Jolanda maintains that nobody should regret that her art is finite. "All of the plates are meant to be eaten," she said.
Jolanda is now working on a program of online and in-person workshops for both adults and kids, to share the joy of food art with others.
Check more of her selected food art below. Enjoy!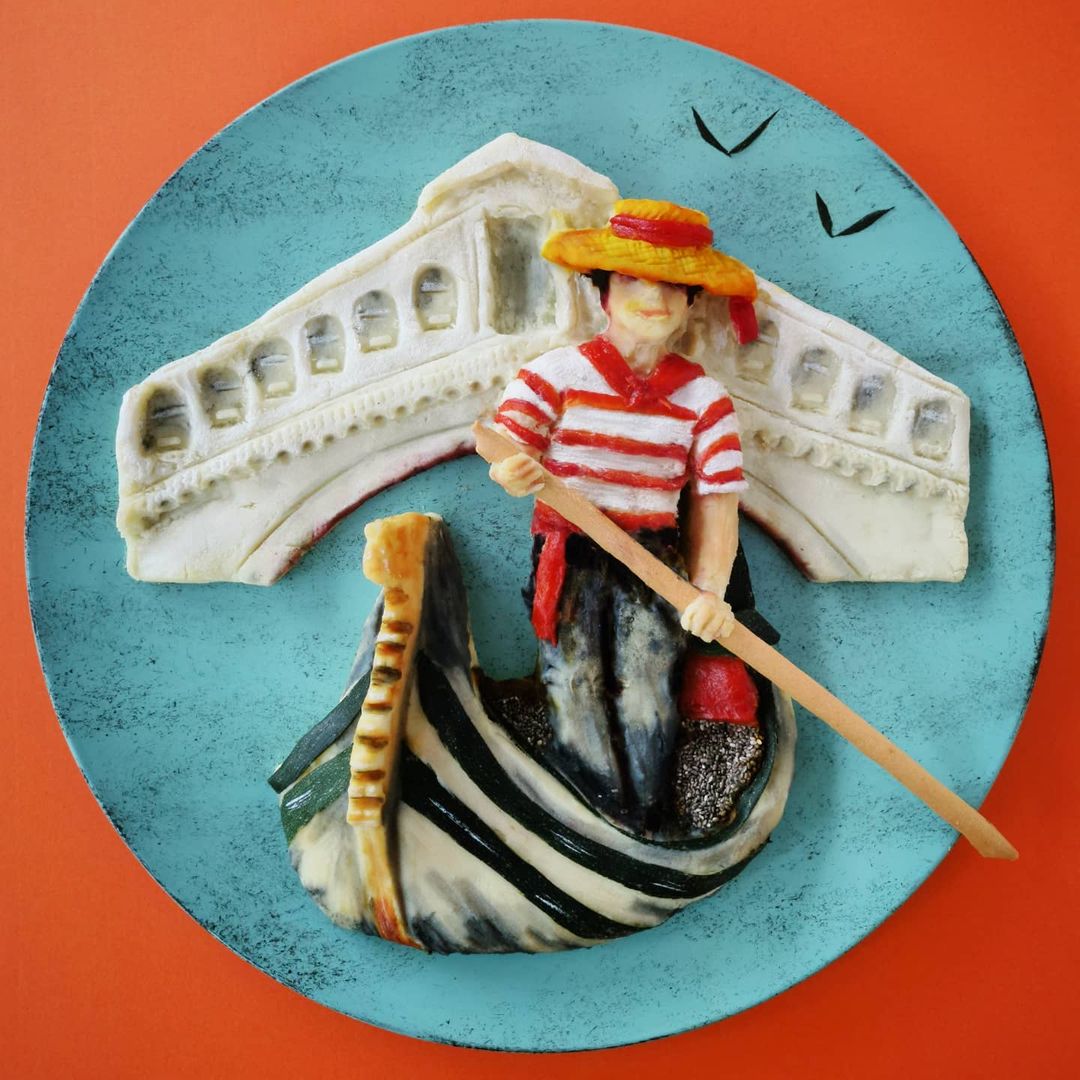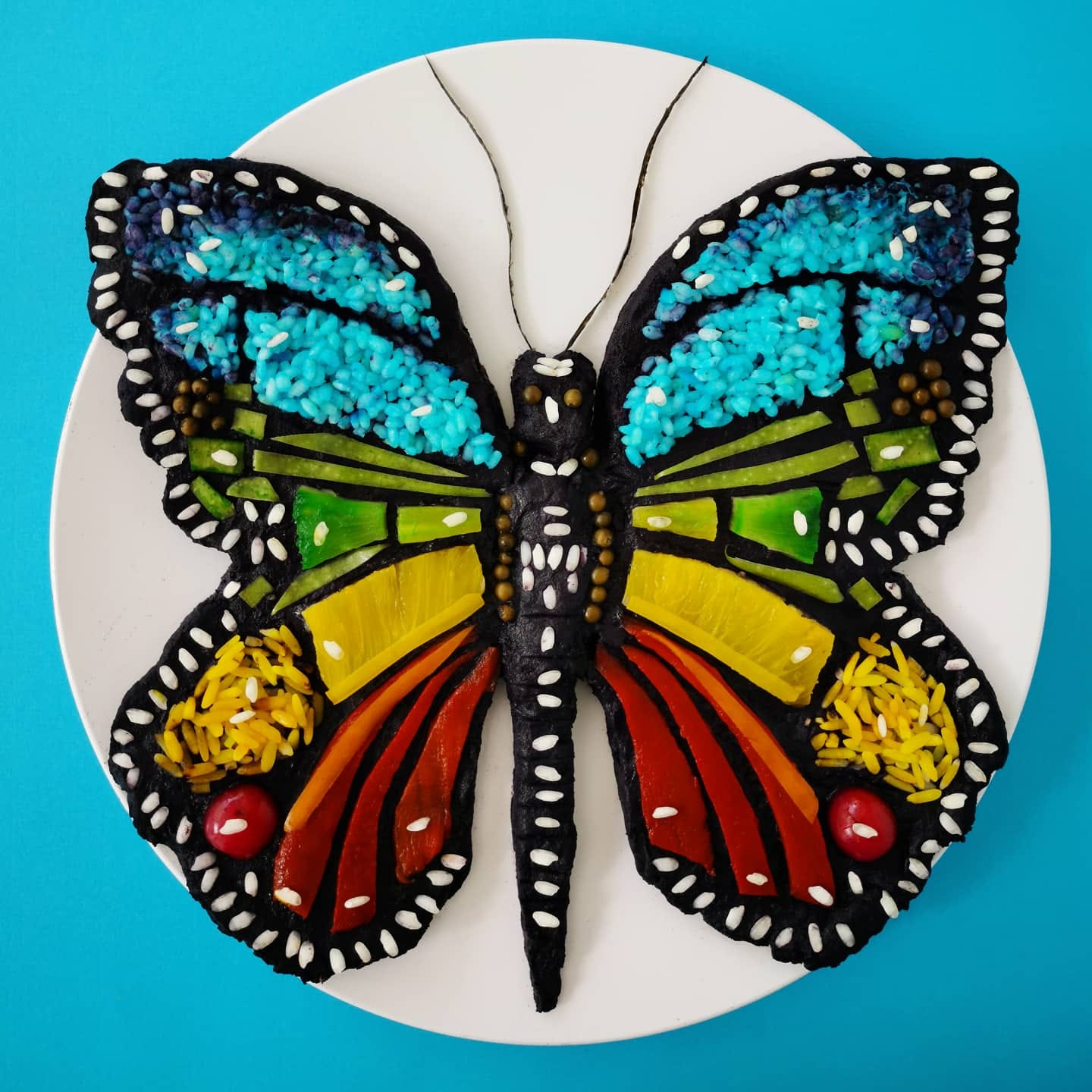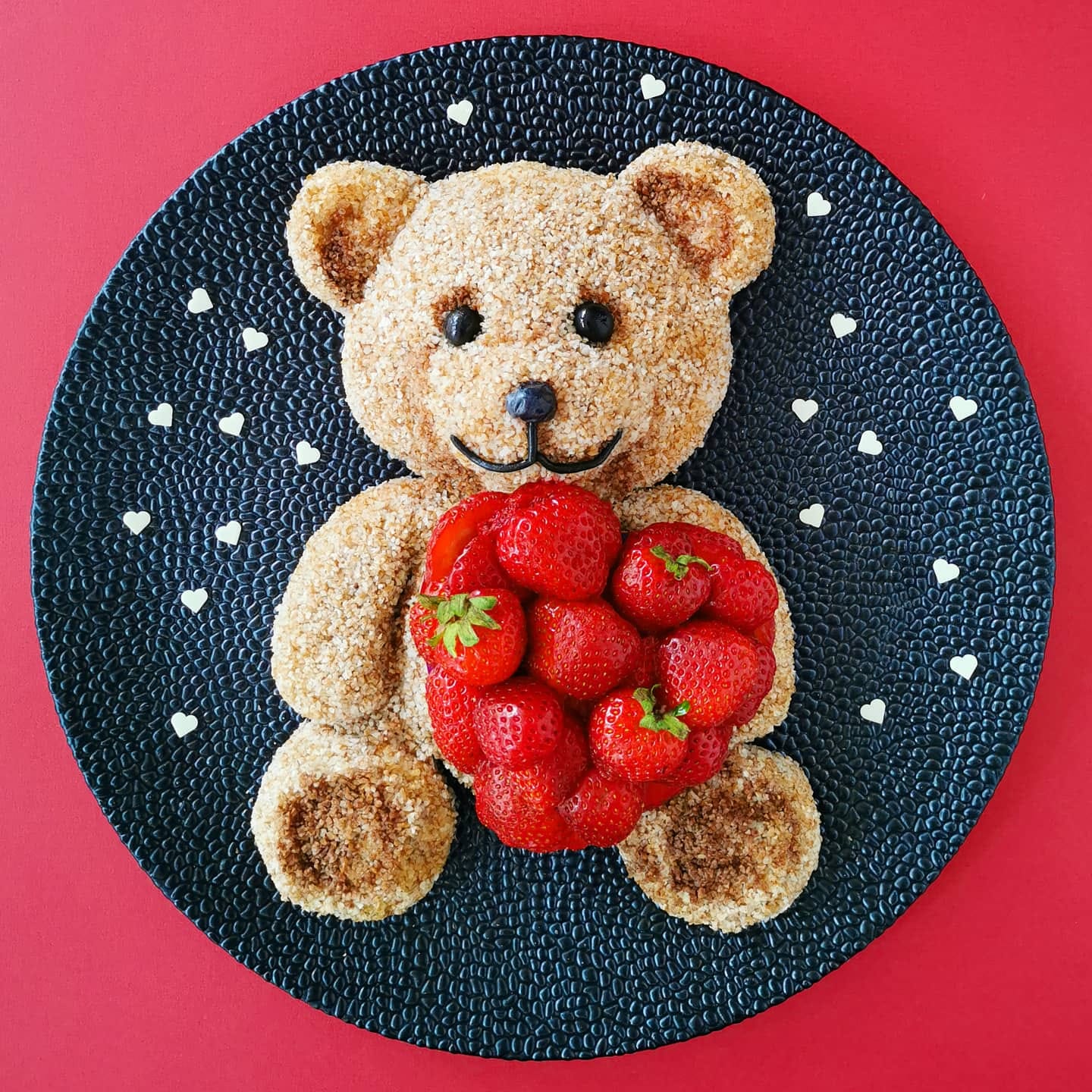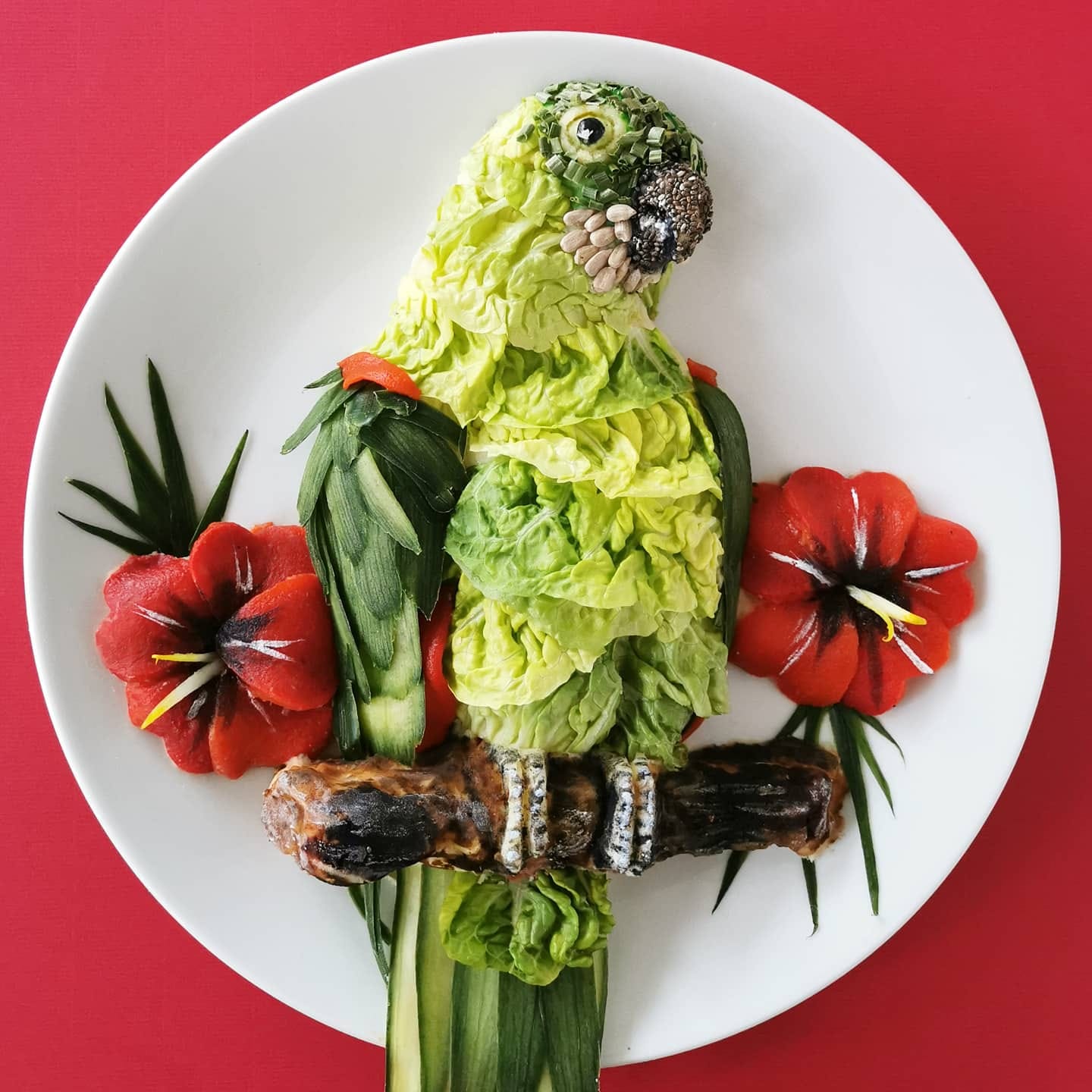 Watch Jolanda assembling a tasty plate of food art in the video below:
(Courtesy of Jolanda Stokkermans)
Share your stories with us at emg.inspired@epochtimes.com, and continue to get your daily dose of inspiration by signing up for the Epoch Inspired newsletter at TheEpochTimes.com/newsletter