Award-winning Hungarian photographer István Kerekes has tapped into the inherent tenderness of the shepherding community of Transylvania in a mesmerizing 15-year portrait project.
The bonds between the shepherds and the animals they care for are at once powerful and beautiful, and Kerekes has captured their remarkable centuries-old lifestyle in all its richness.
In an interview with The Epoch Times, the 44-year-old photographer, who was born in the Transylvanian town of Târgu Mureș, said he first met shepherds in the central Romanian region on a trek to the Rodnei Mountains in 1999.
"I am trying to show the world from a completely unique perspective, using my own vision and color palette," said Kerekes, who has lived in Hungary since 2007.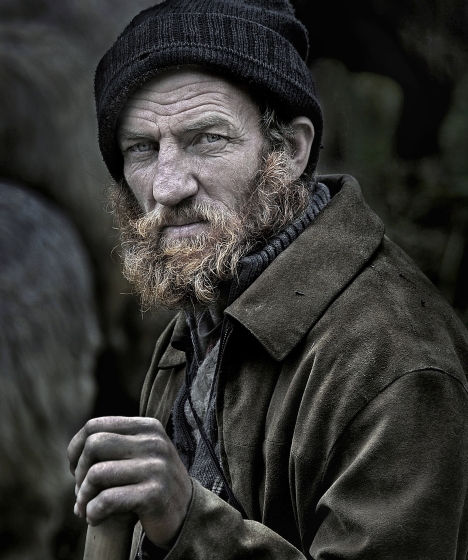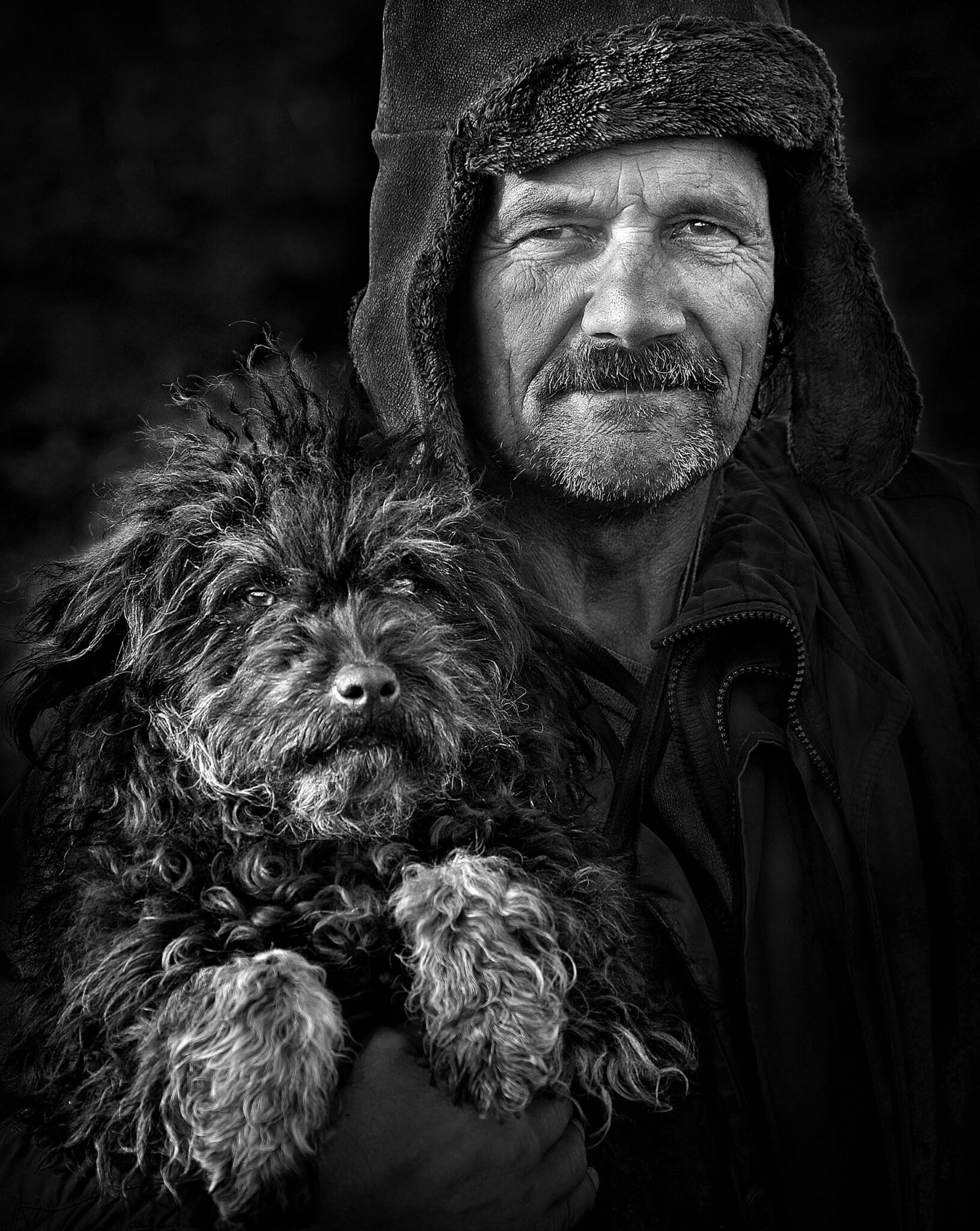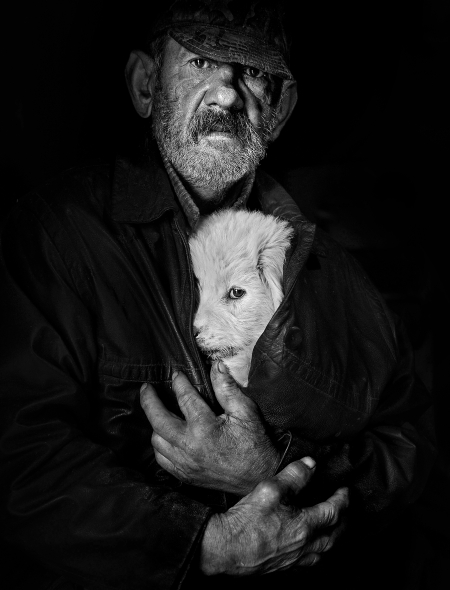 Kerekes said he once befriended three Romanian shepherds whom he met in a traditional stână, a kind of temporary shepherd's lodging. They lived high up on the mountains between April and October each year, in the "harsh environment above the forest line."
"I was absolutely captivated by their hospitality, peace of mind, humble and honest behavior, and warmth of soul," he said, "not to mention their age-old faces ridden with a thousand wrinkles."
Since that trip, Kerekes—a physical education teacher by day—has sought out shepherds across Transylvania's plains and Carpathian mountains for their stories, and to take photos.
After 15 years, his portrait collection, "Shepherds of Transylvania," has grown strong.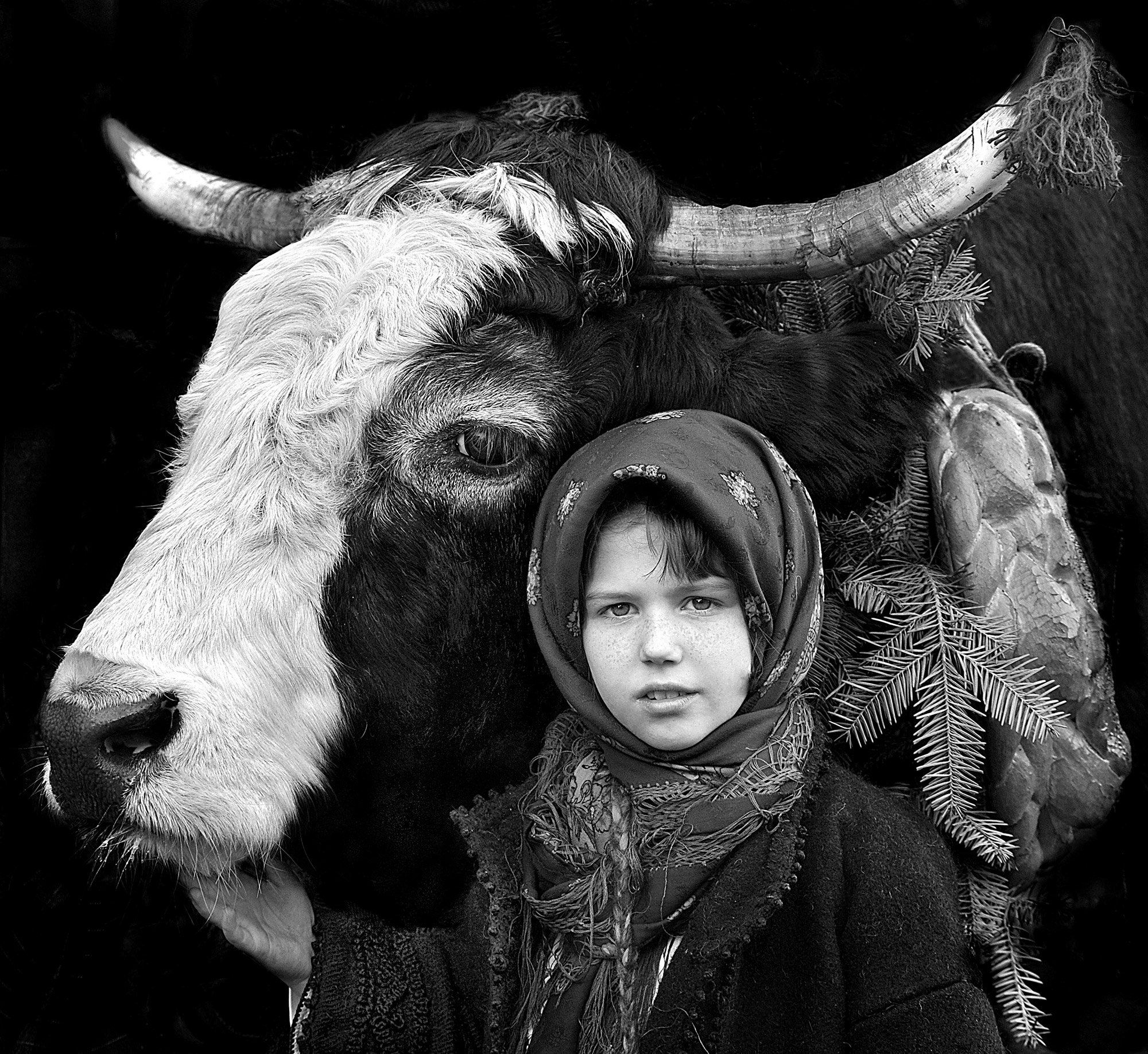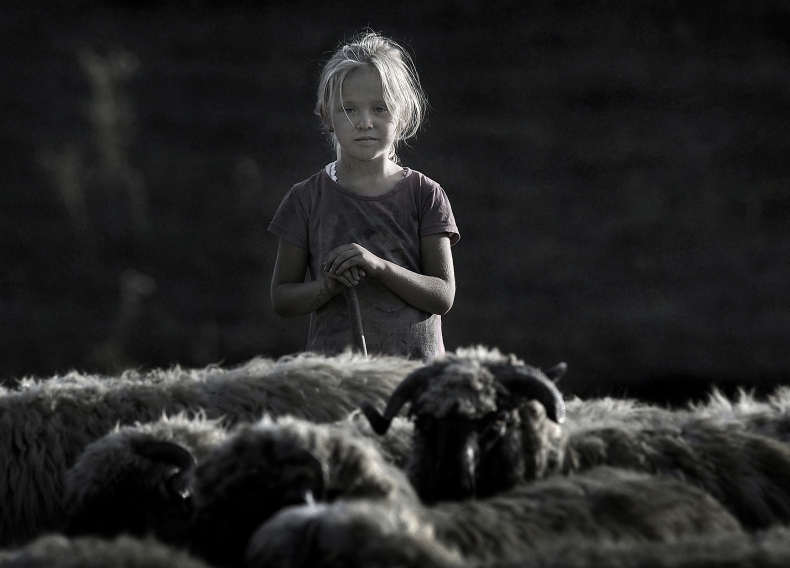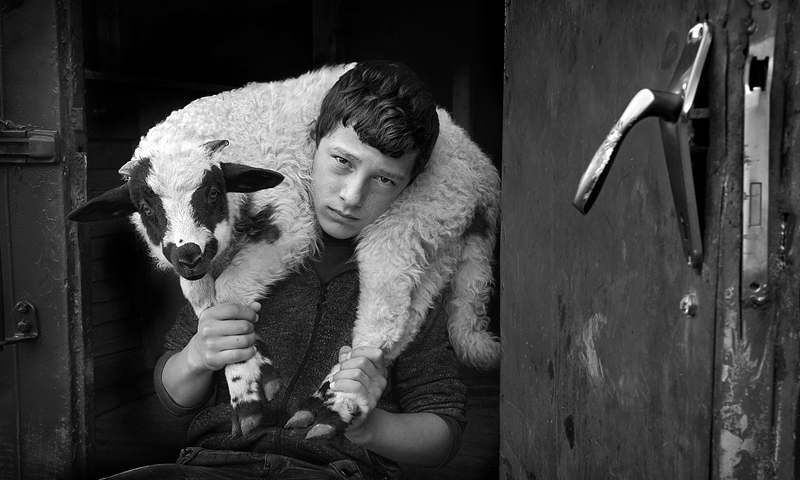 The Romanian tradition of shepherding goes back centuries; the hilly central region is populated by lodgings and herds of thousands of animals to this day. Kerekes says his goal is to bring this humble way of life into the spotlight.
Central to his work is the tender bond between the animals and their caretakers, and the precious tradition being passed down to the next generation. Wizened men are pictured alongside rosy-cheeked children, both cradling lambs in their arms with due care.
"I have always been looking for the company of shepherds, listening to their stories and taking photos," he said. "The pictures in my series cover several years' worth of work and trekking all around the plains and mountains of Transylvania. Every single shooting session is a story on its own."
However, Kerekes added that there are certain places that he likes to revisit often because of the unique seasonal light conditions, which he says is "paramount in photography."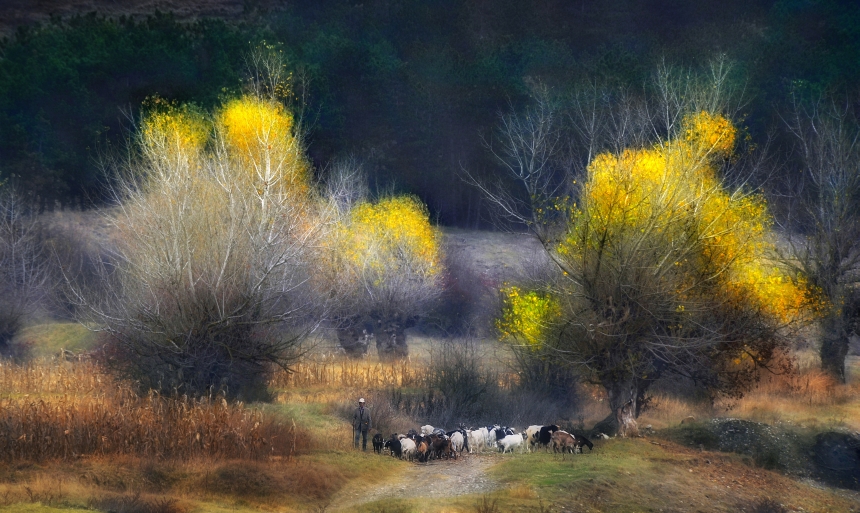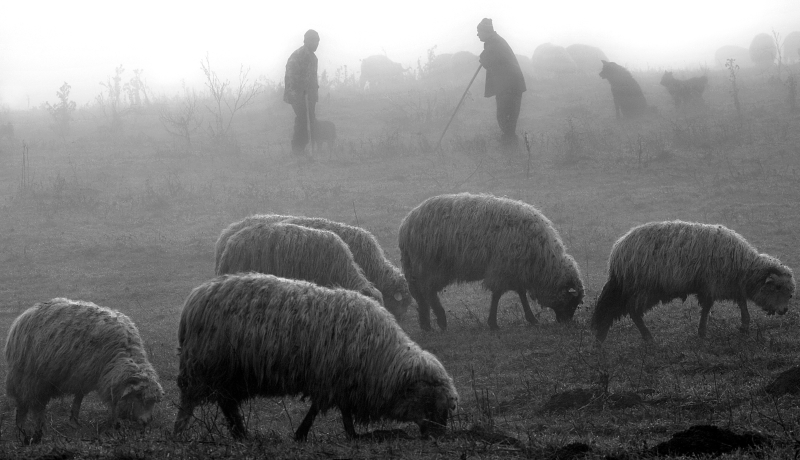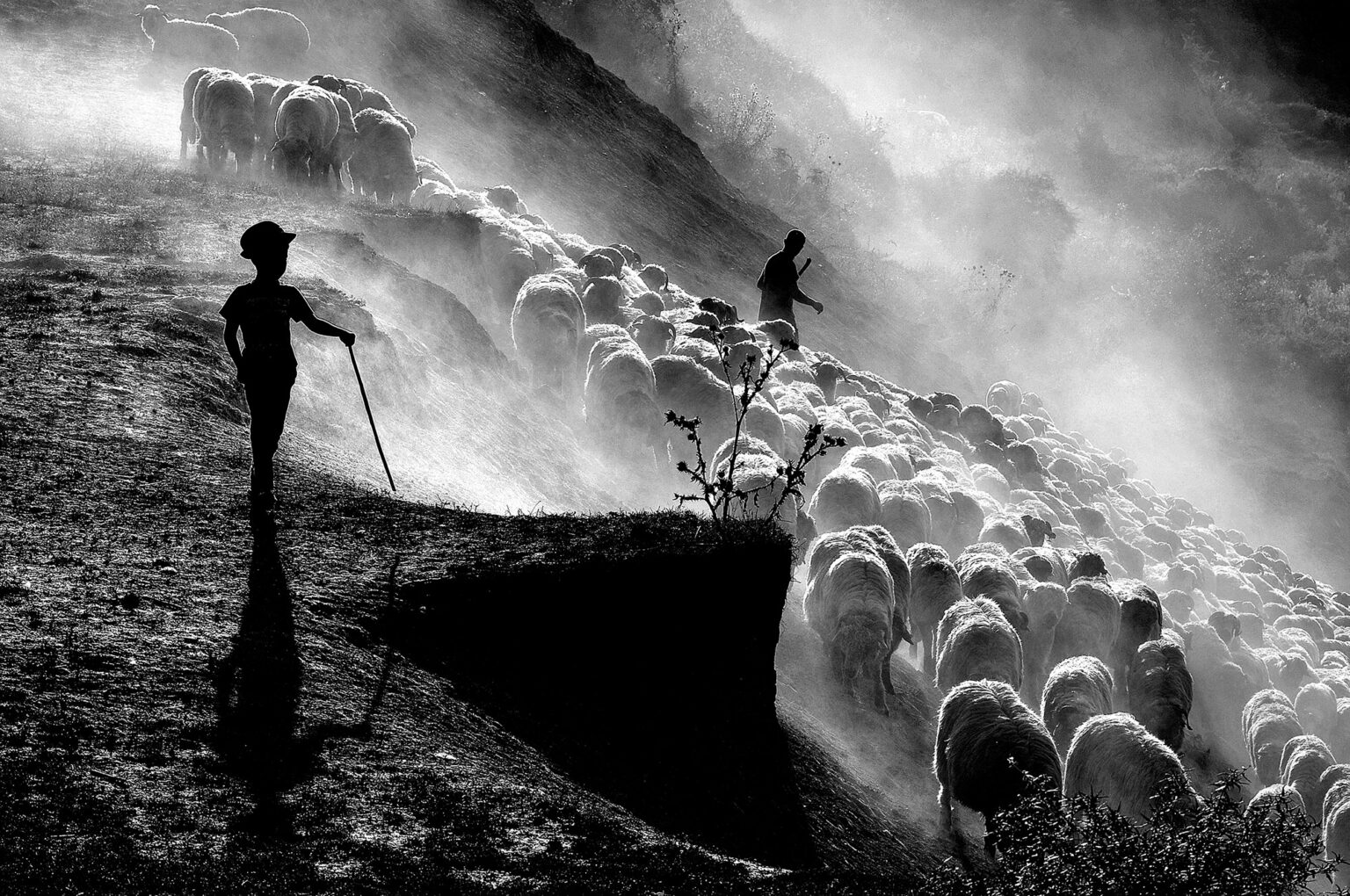 Kerekes said the only real challenge is that every flock is guarded by sheepdogs to help prevent attacks from wolves and bears, sometimes as many as 30 dogs per flock. Yet country life is not unfamiliar to the photographer, whose parents took him on rural outings as a child, and whose likeminded childhood friends became ornithologists, biologists, and environmentalists.
"Hiking, and a general attraction to natural environments, had infused my thinking as early as my childhood," he said. "I started taking pictures for the same reason around 1996, to capture the fascinating details that I observed. I finally started taking pictures of people, as well."
His equipment comprises a Nikon D3 camera and two lenses, sized 24-120mm and 80-400mm. The automatic "P" function on the Nikon, he explains, allows him to spend less time on technicalities and more time focusing on the "magic of the moment."
As Kerekes's portfolio grew, so did his reputation.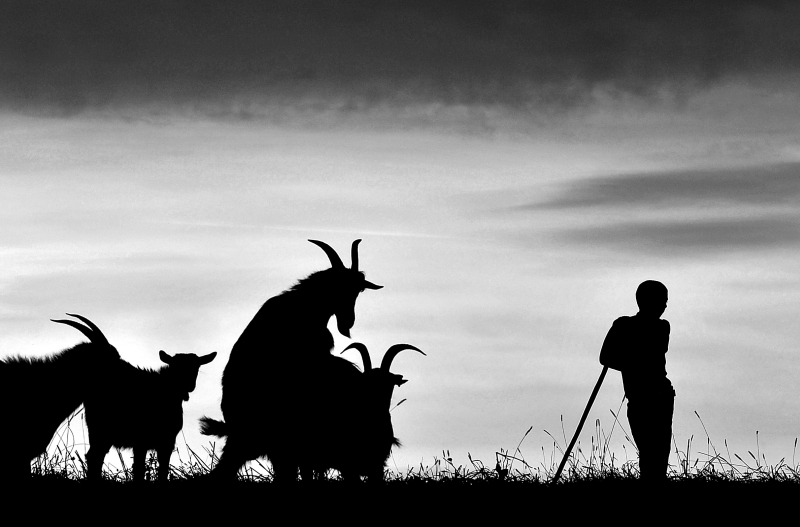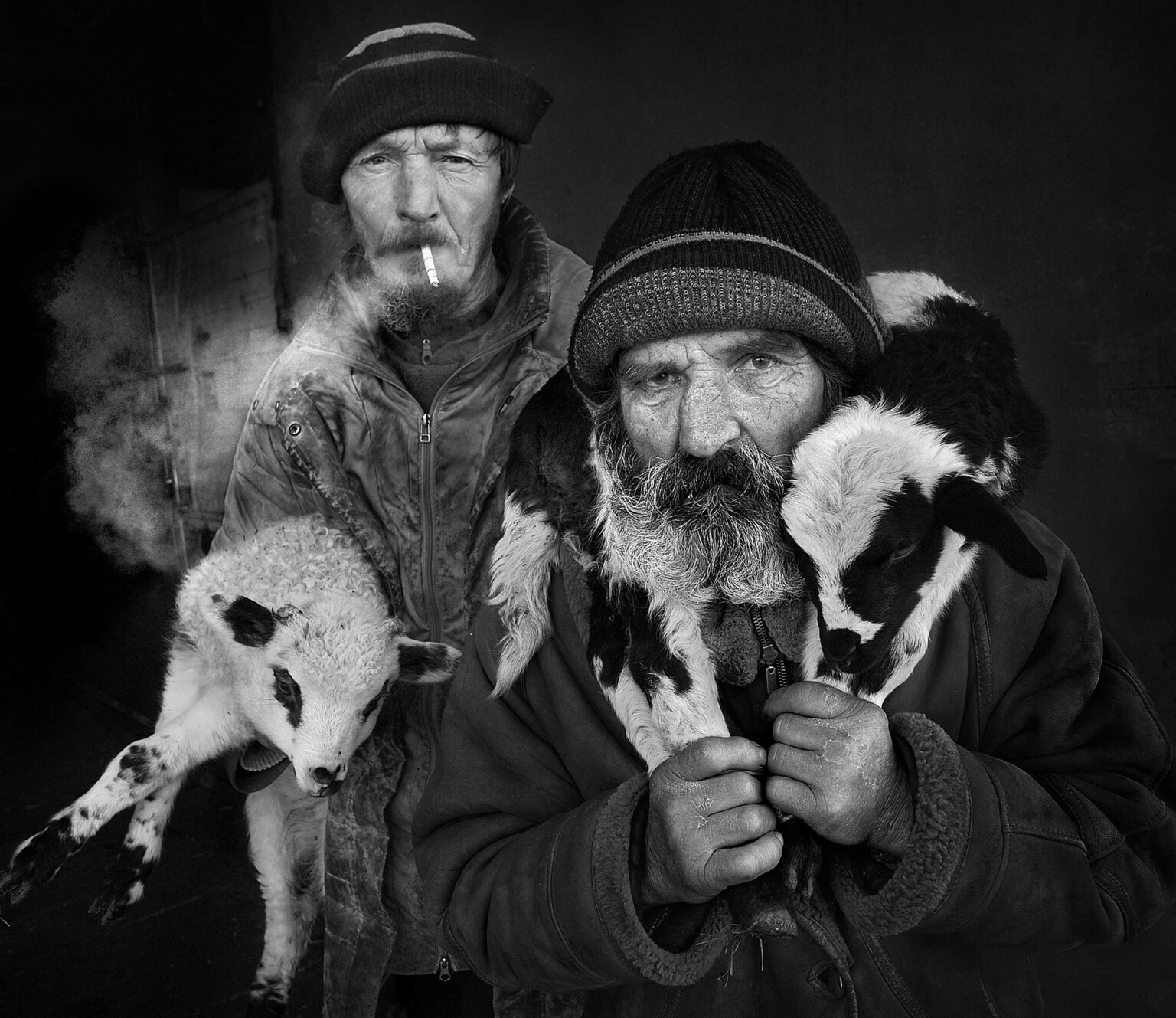 To date, his work has been exhibited over 14,000 times across six continents, amassing over 3,000 awards, including top spot in the iPhone Photography Awards 2021 with a photo from his Shepherds series. He regularly submits to competitions, presides over contest juries, and hosts solo exhibitions.
The "Shepherds of Transylvania" collection is just one example of a rich body of work that Kerekes shares on his website. He claims success from behind the lens is not beyond the reach of others.
"Everybody with a camera or a mobile phone has equal chances of finding the right place and the right people for taking pictures," he said. "One only has to keep looking for the perfect subject, and the perfect moment to shoot."
The end results, he conceded, will be widely different for everybody, as "finding and recognizing a unique face, or situation, is less difficult than capturing it in a way that makes it look even more unique."
"This is the real secret of my art," he said. "Every single time, I aim to take a photo that has never been done before."
Check more of István Kerekes's work below. Enjoy!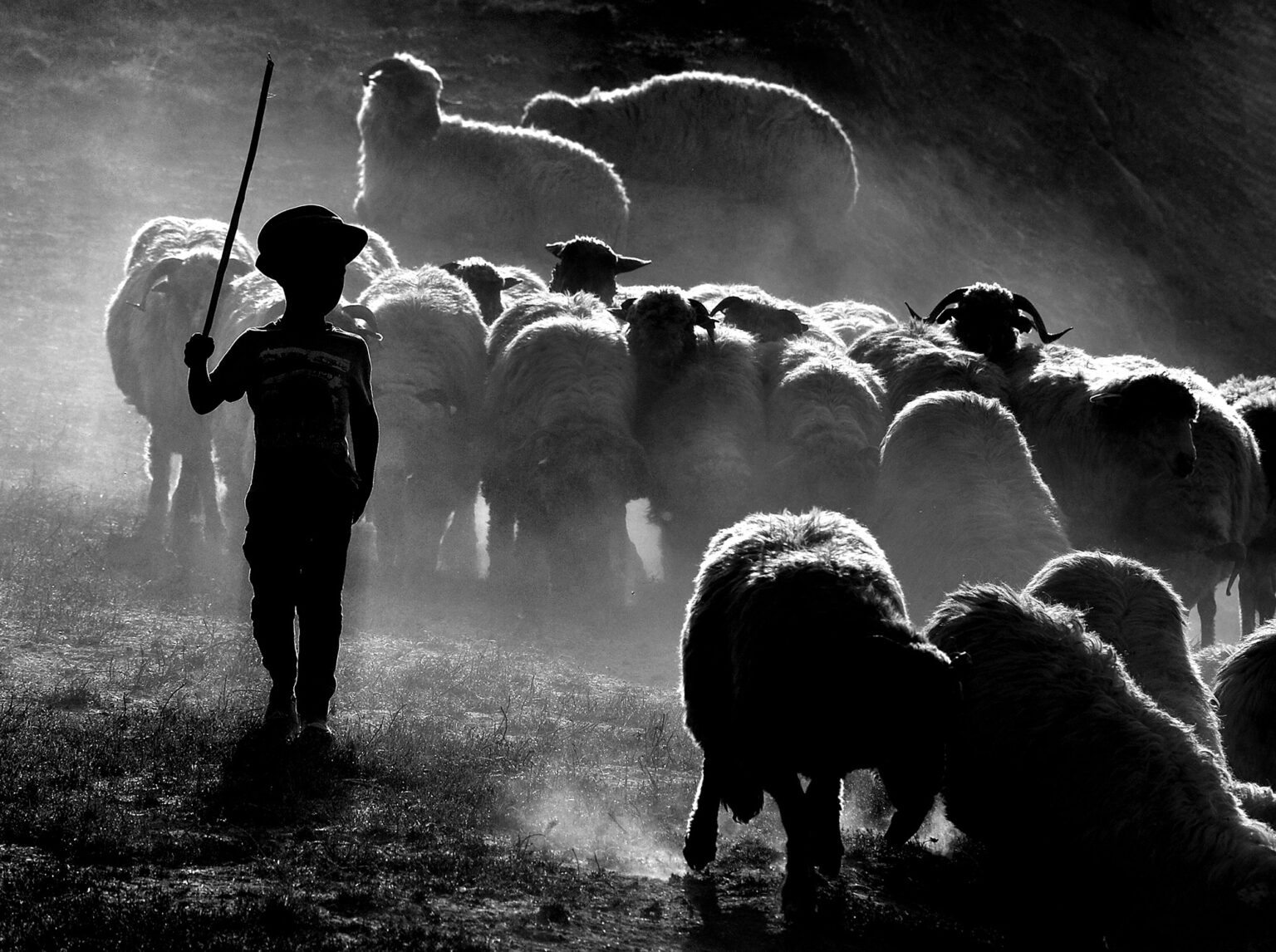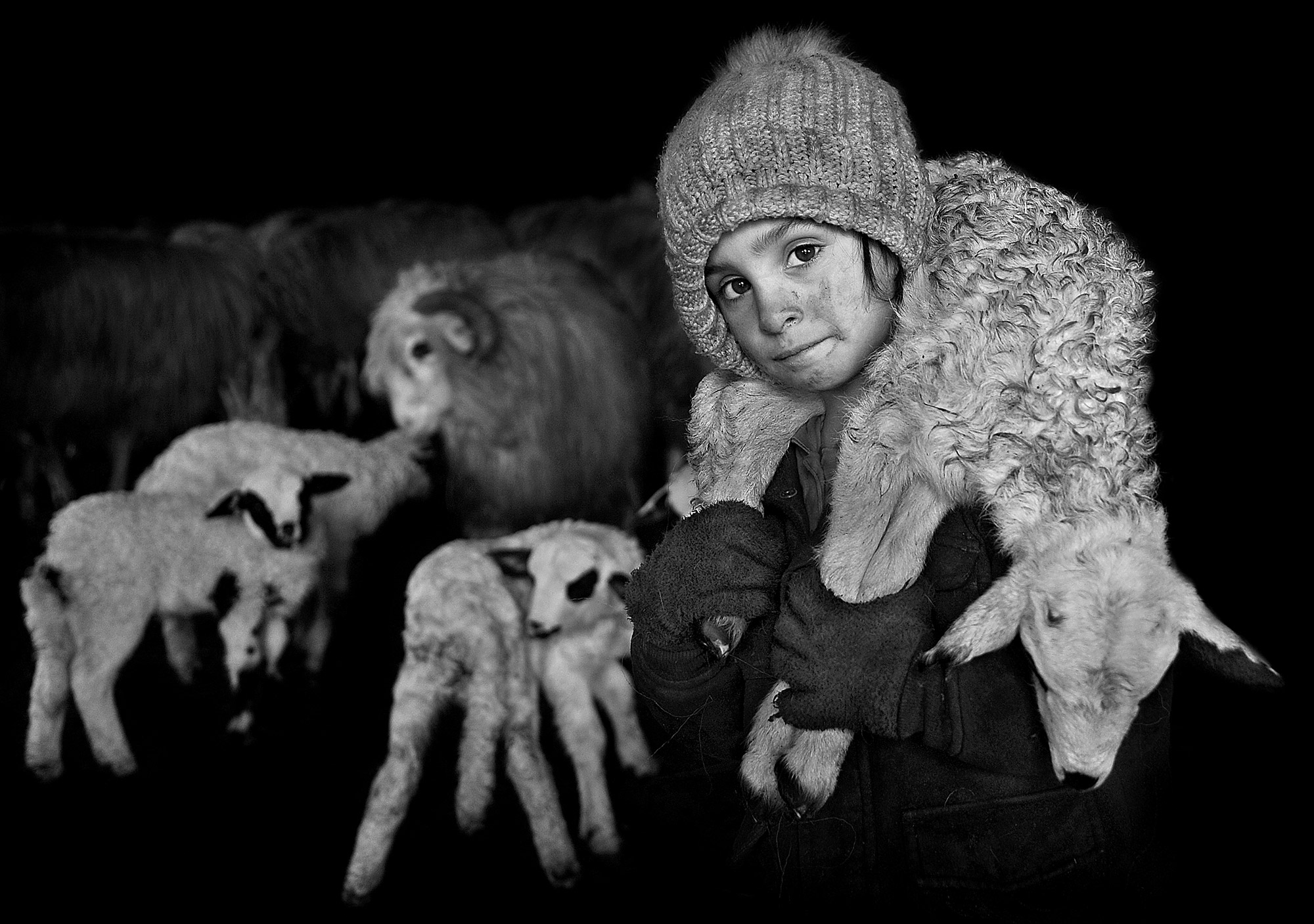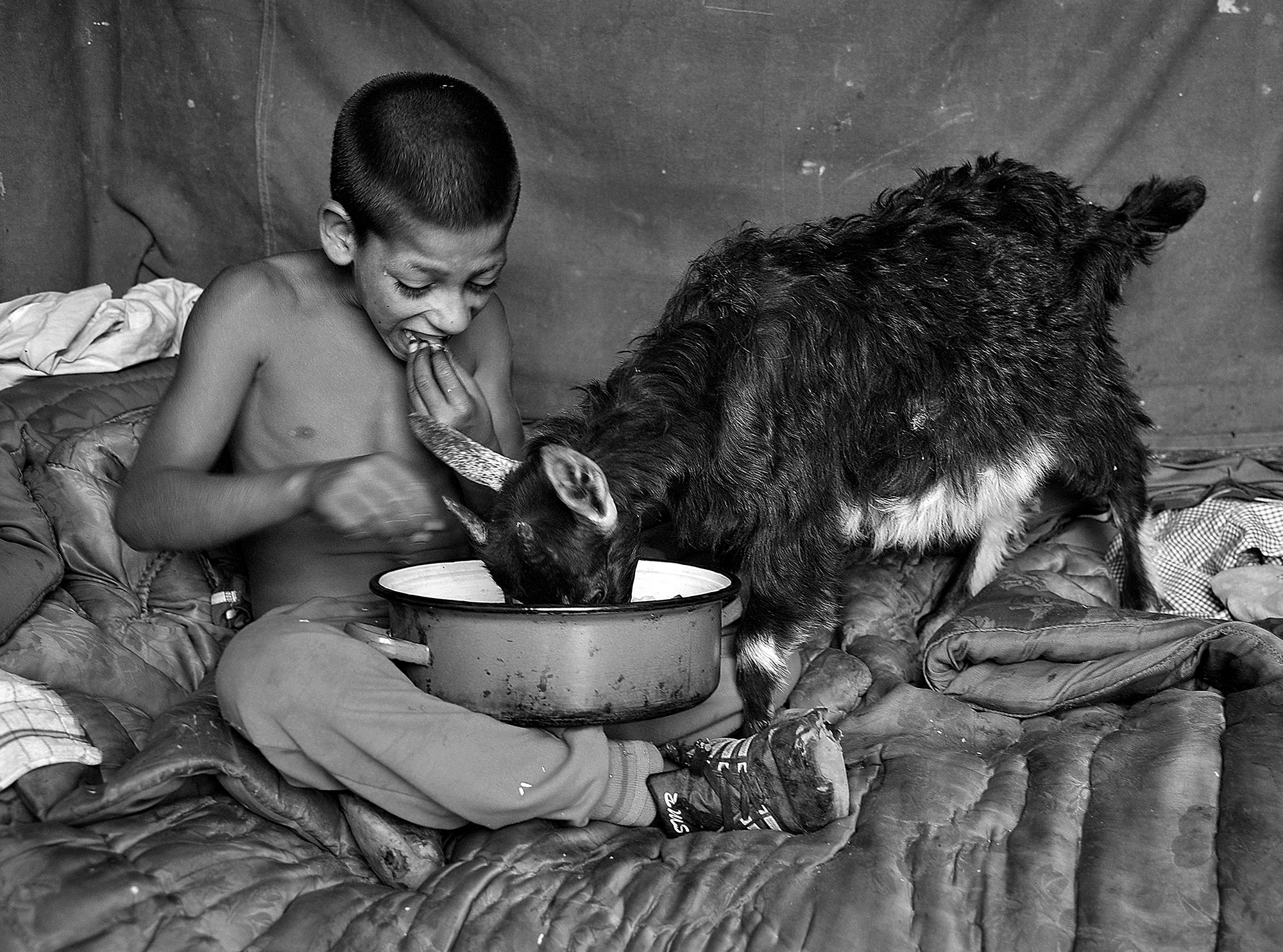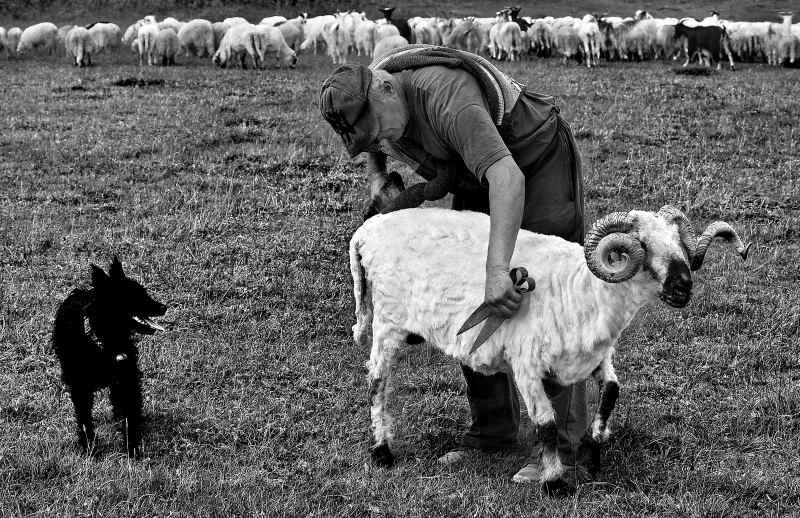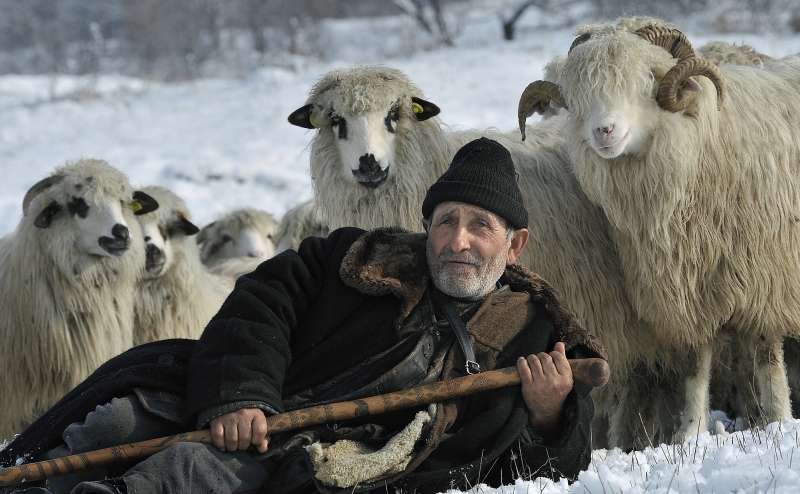 Arshdeep Sarao contributed to this report.
Share your stories with us at emg.inspired@epochtimes.com, and continue to get your daily dose of inspiration by signing up for the Epoch Inspired newsletter at TheEpochTimes.com/newsletter