Photographed in the snow with baskets of fruit, the children depicted in this series of images look like little Russian dolls, bundled up in tiny fur coats against picturesque backdrops. These toddlers with rosy cheeks appear like characters in a fairy tale.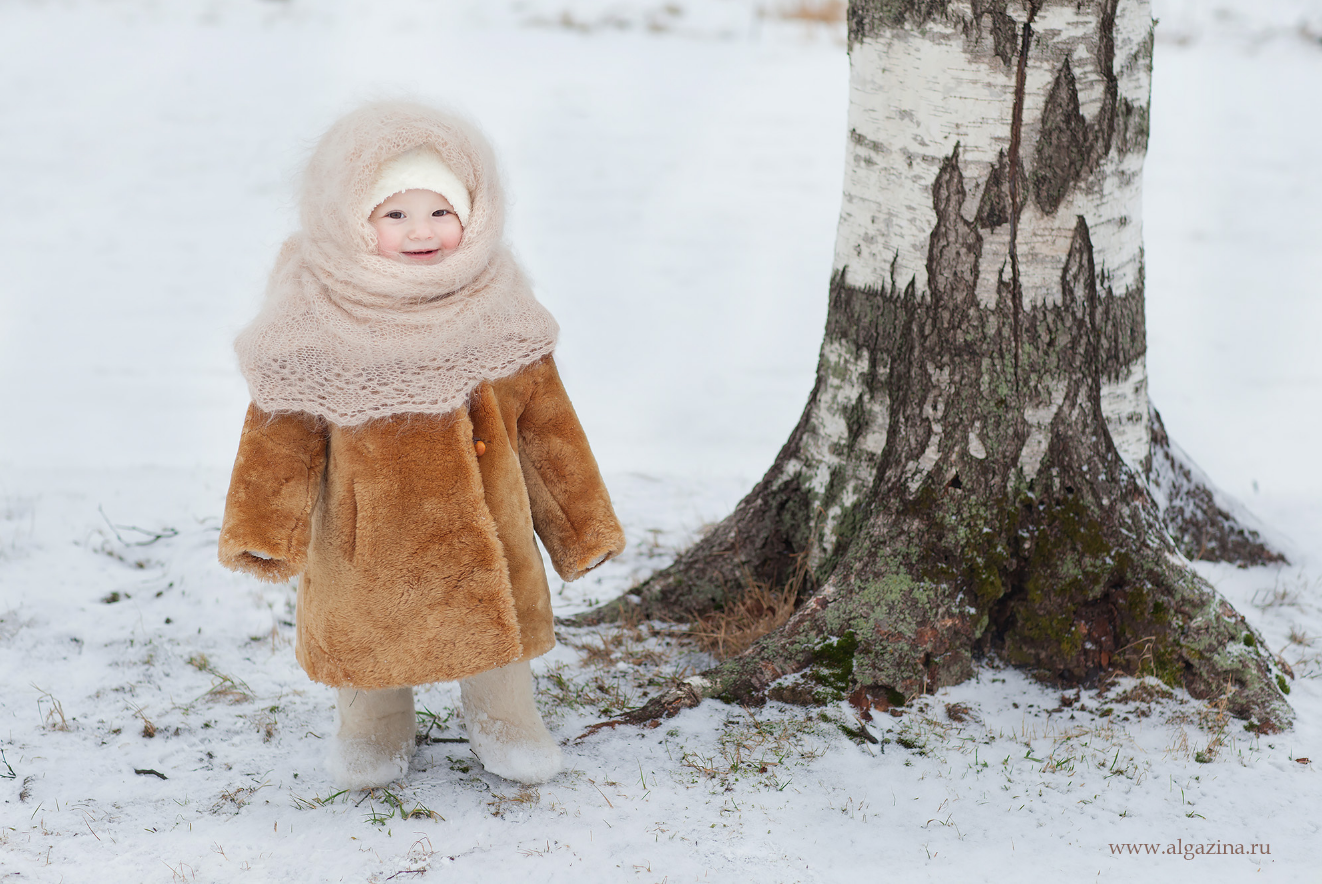 "Photographing children is a special pleasure," child and family photographer Elena Algazina, 44, from St. Petersburg, Russia, told The Epoch Times. "And most importantly, they never pose, they are real."
The "rustic" series which showcases little kids in fur coats in the picturesque location of the Russian village of Shuvalovka was born when Elena found a brown coat from her childhood that was kept in her closet.
"My mother kept it as a keepsake," Elena said. "It laid in the closet for more than 30 years … many Soviet children had such fur coats, felt boots, hats, and scarves in their childhood."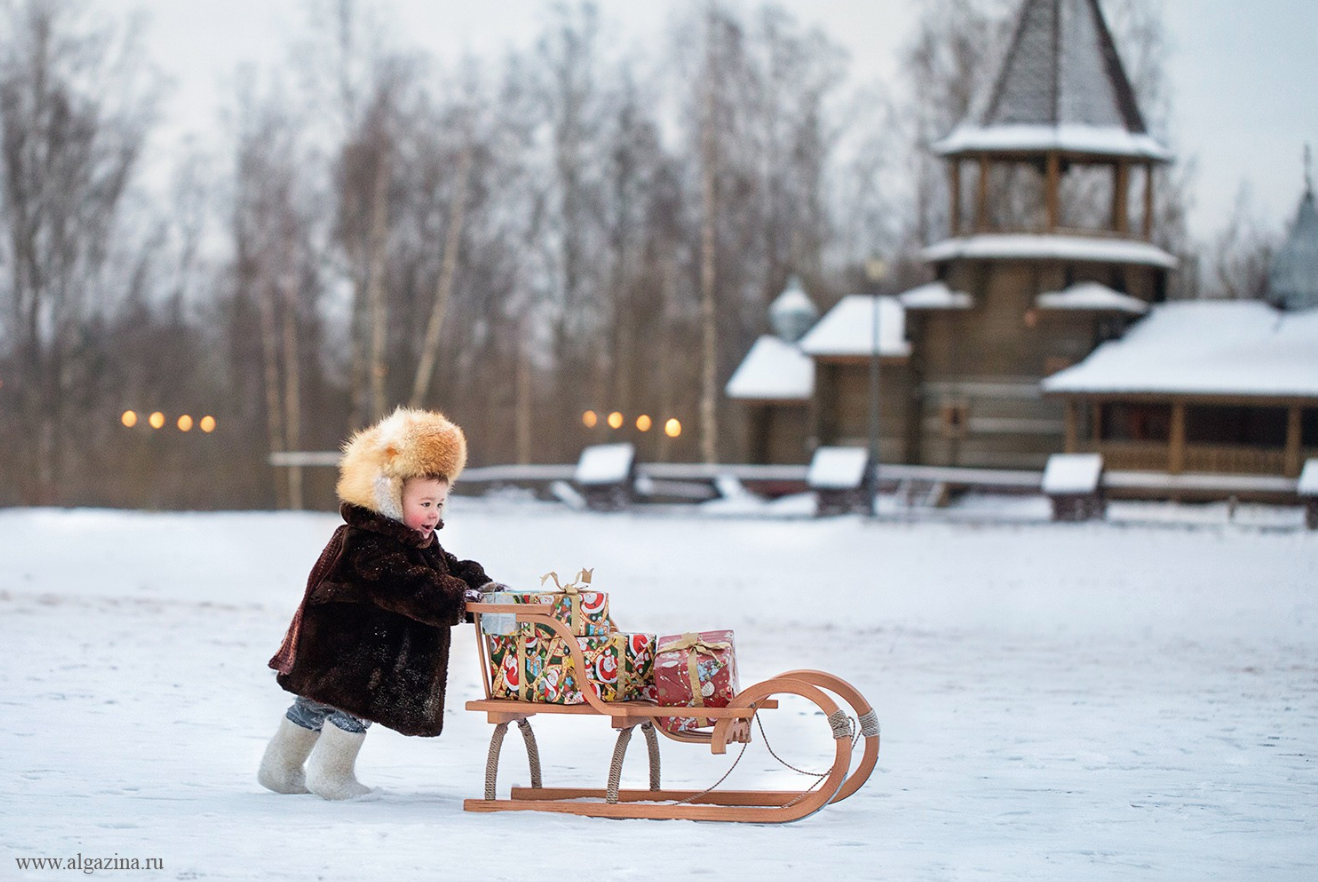 So when her son turned 2, Elena wanted to photograph him with her fur coat. To complete the entire look, she sourced felt boots at a flea market and rented a traditional hat.
The resulting image was shot against a picturesque wooden house background.
With the success of the first image. Elena was encouraged to buy another miniature-sized beige fur coat. However, for this image, she pictured her frame with two kids, preferably a brother-sister duo around the age of 2.

"Everything began to take shape like a puzzle," Elena said. "I found a location in St. Petersburg, not far from the world-famous Peterhof and the famous fountains."
The Russian village of Shuvalovka, she said, was perfect for her as a backdrop.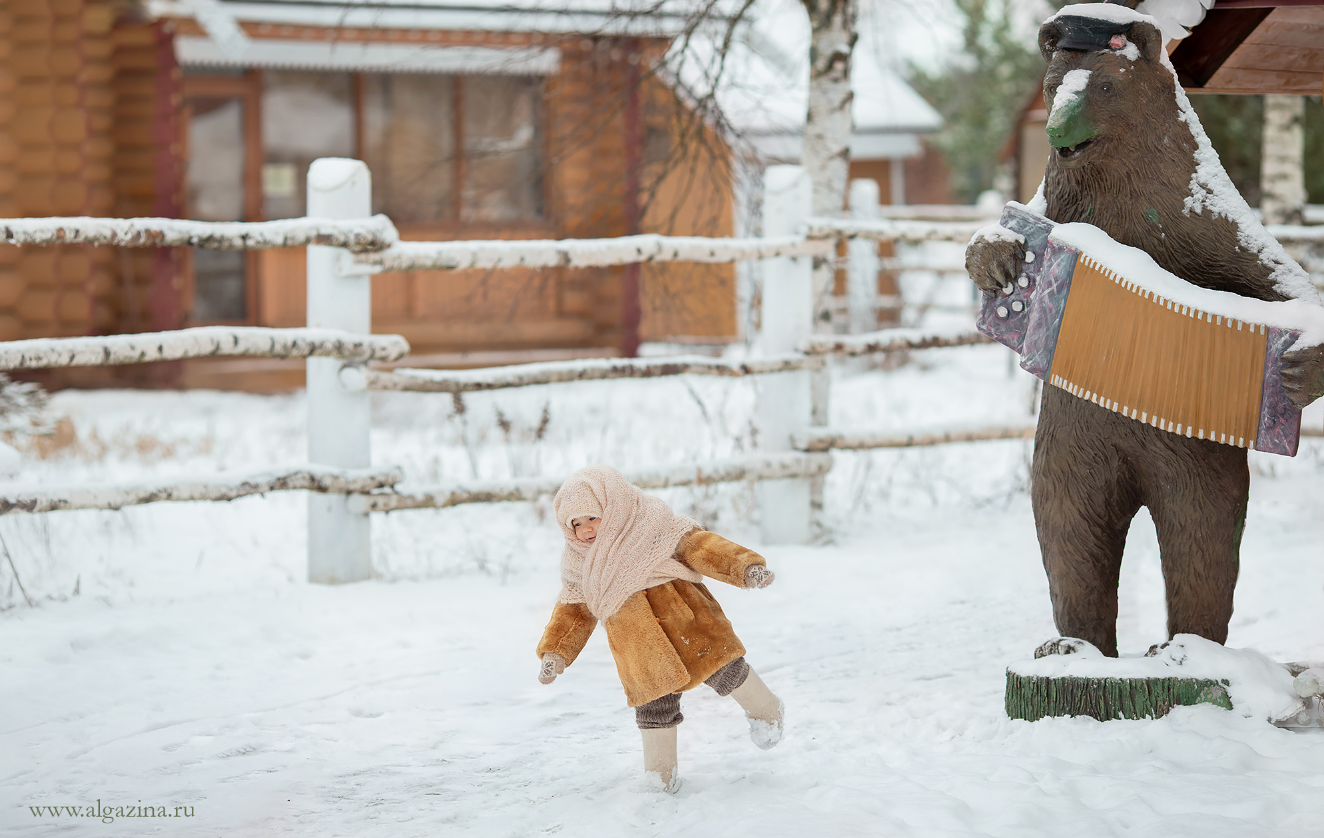 After finding the perfect location for her series, she was lucky to find models among her friends' kids.  As the kids—Elisha and Natalya—sat down on a staircase, with a bagel each in their tiny hands, exquisitely dressed in thick fur coats and hats, woolen shawls, and adorable boots, a cat entered the frame, creating the right mood.
Shooting the first pair, Elena said, was "unforgettable."
Next, she snapped pictures of real siblings, Sasha and Marusya.

While Elena says she doesn't have any major challenge photographing children, the only real difficulty is the freezing temperatures.
"I don't really like frost and cold," Elena said. "You have to take off your gloves, your hands are freezing. But time flies by, two hours is like five minutes.
"Then you can warm up in a Russian restaurant, and eat hot tasty borscht."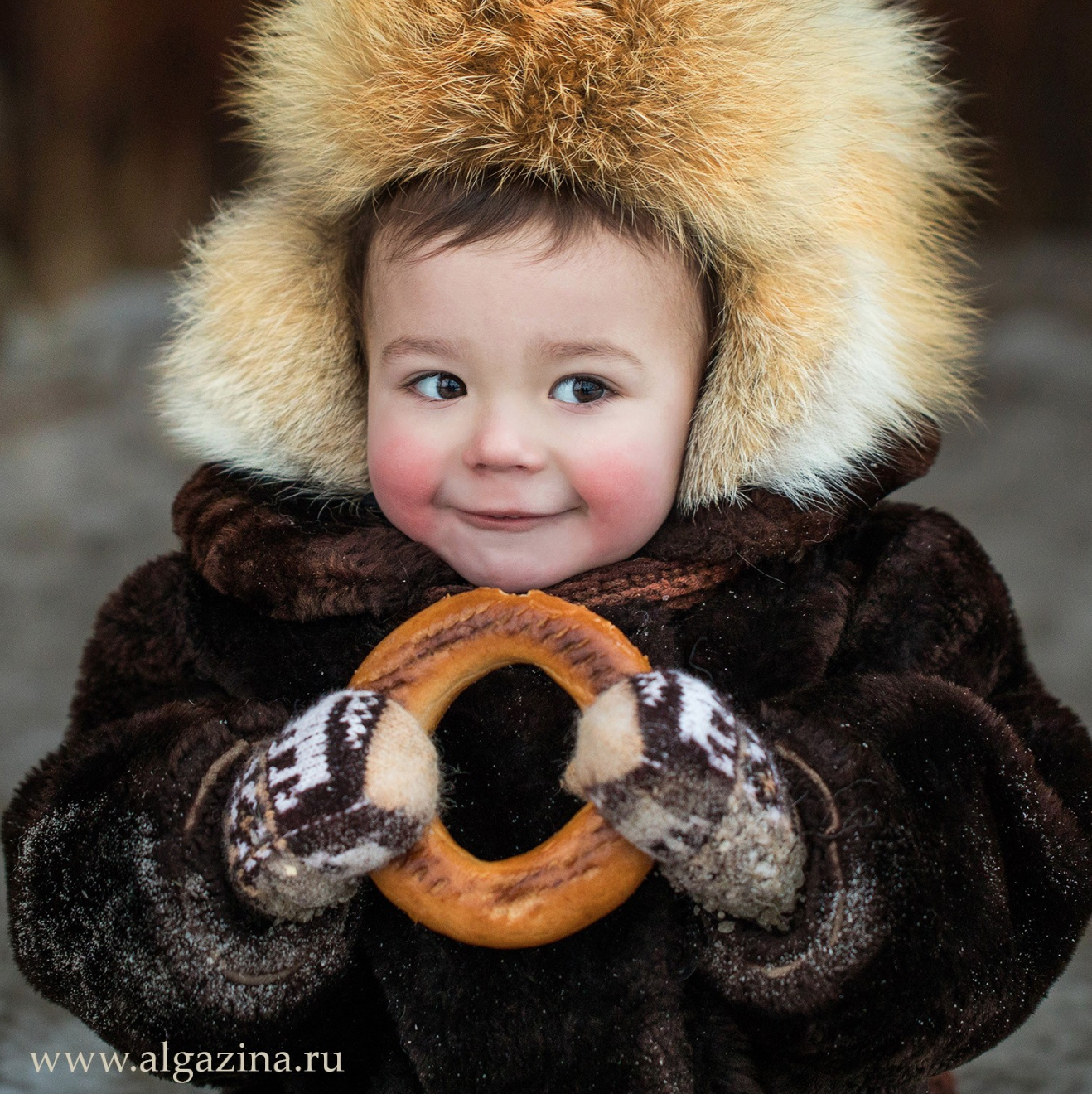 After Elena posted a picture of the rustic series on her page, it went viral. "Some people thought that these were old photographs, in authentic clothes," Elena said.
With several of her other images going viral, Elena says artists from different countries often write to her seeking permission to draw pictures in oil paint or watercolor works from her photographs.
However, there is no denying that Elena's little models are the real stars that actually bring out the magic in each image.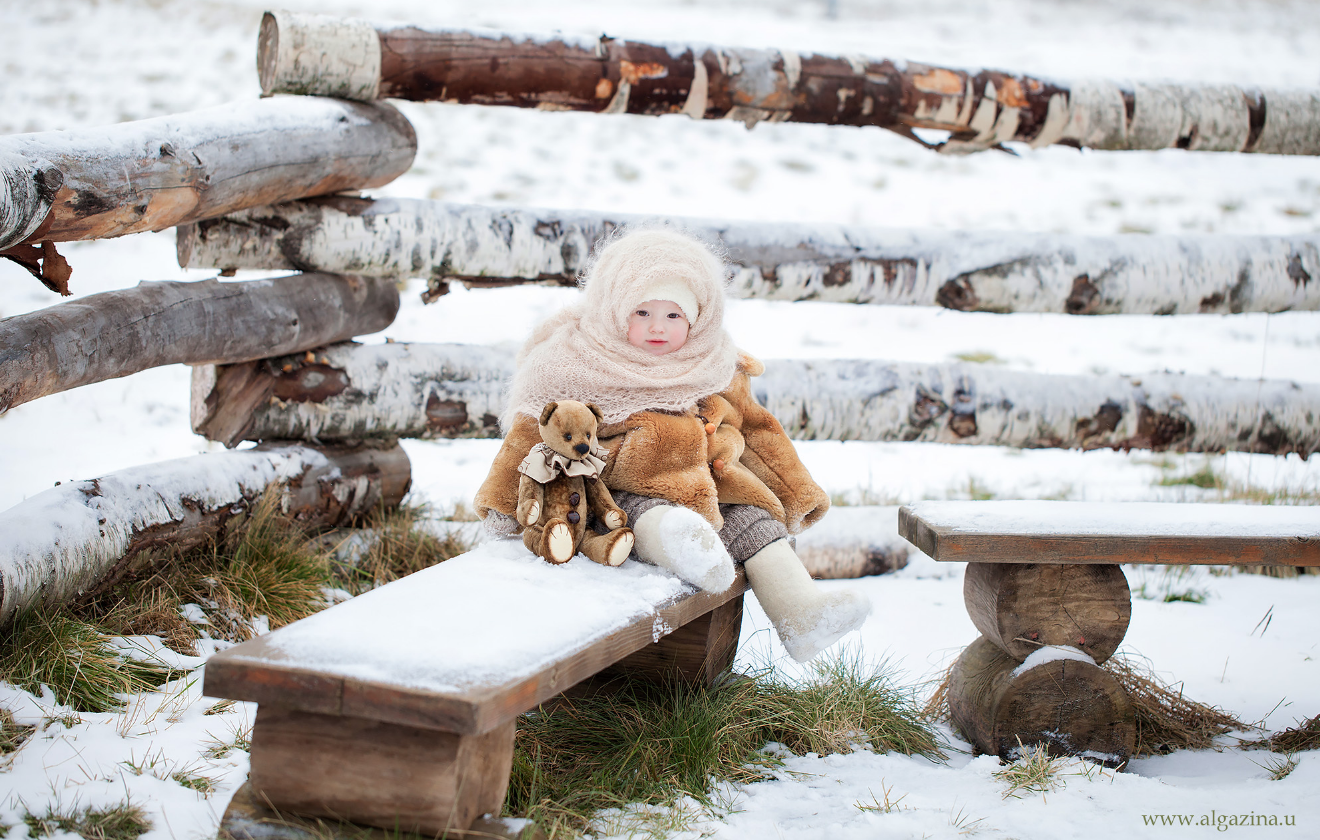 "They are all completely different," she said. "I love positive and smiling children hugging animals."
Elena's interest in children's photography sparked when she gave birth to her son in 2010. With her husband teaching her to click pictures, the couple snapped a lot of pictures and videos of their son, especially in the first year of his life.
"A child never changes outwardly so rapidly as from the moment of birth to a year," Elena said. The couple then compiled the photos capturing many beautiful memories into photobooks.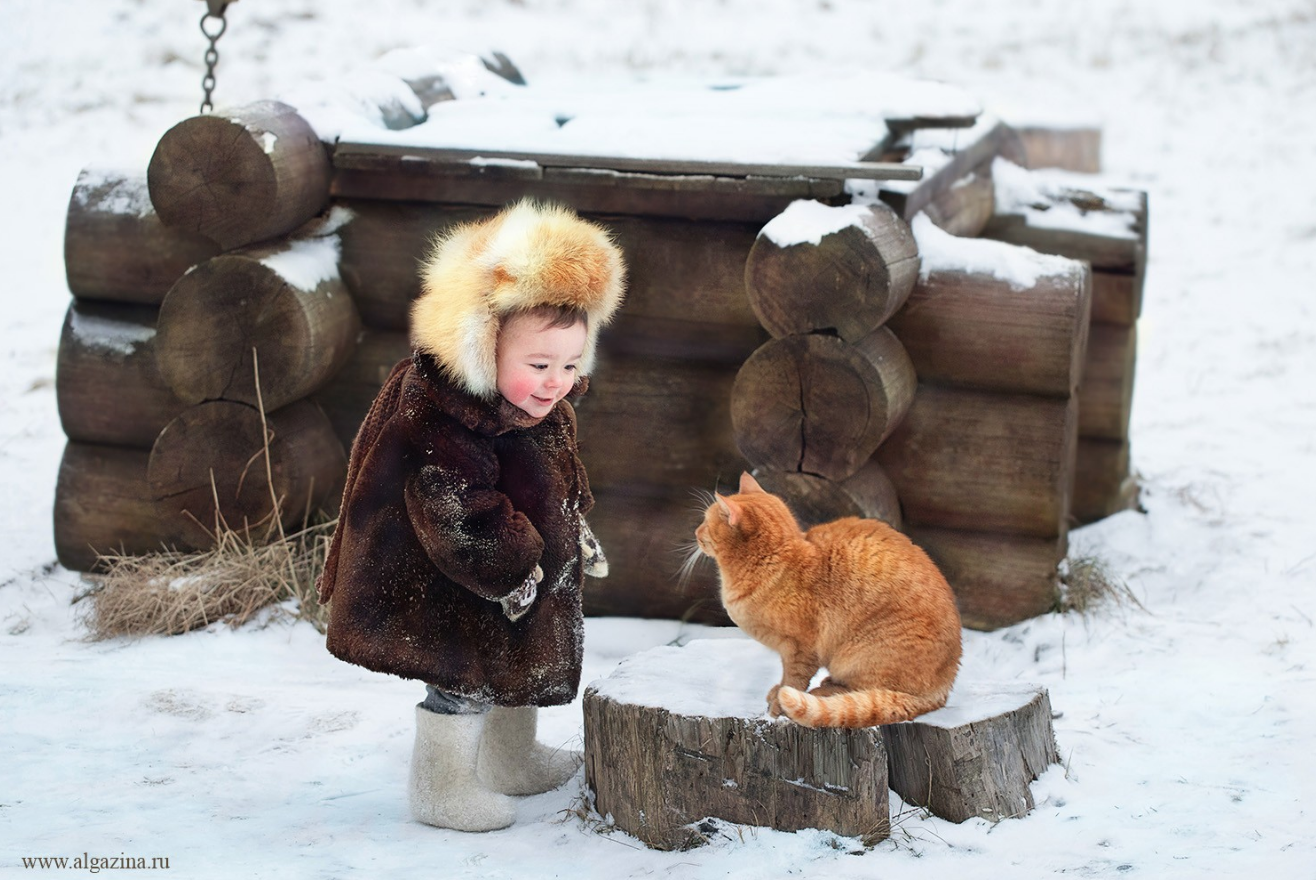 Reflecting on her own experience, Elena advises parents to click as many pictures of their children as possible.
"Don't wait for a special birthday or new year," Elena urged. "Do it at any time, because kids grow up so fast."
Here Are More Pictures From the Series: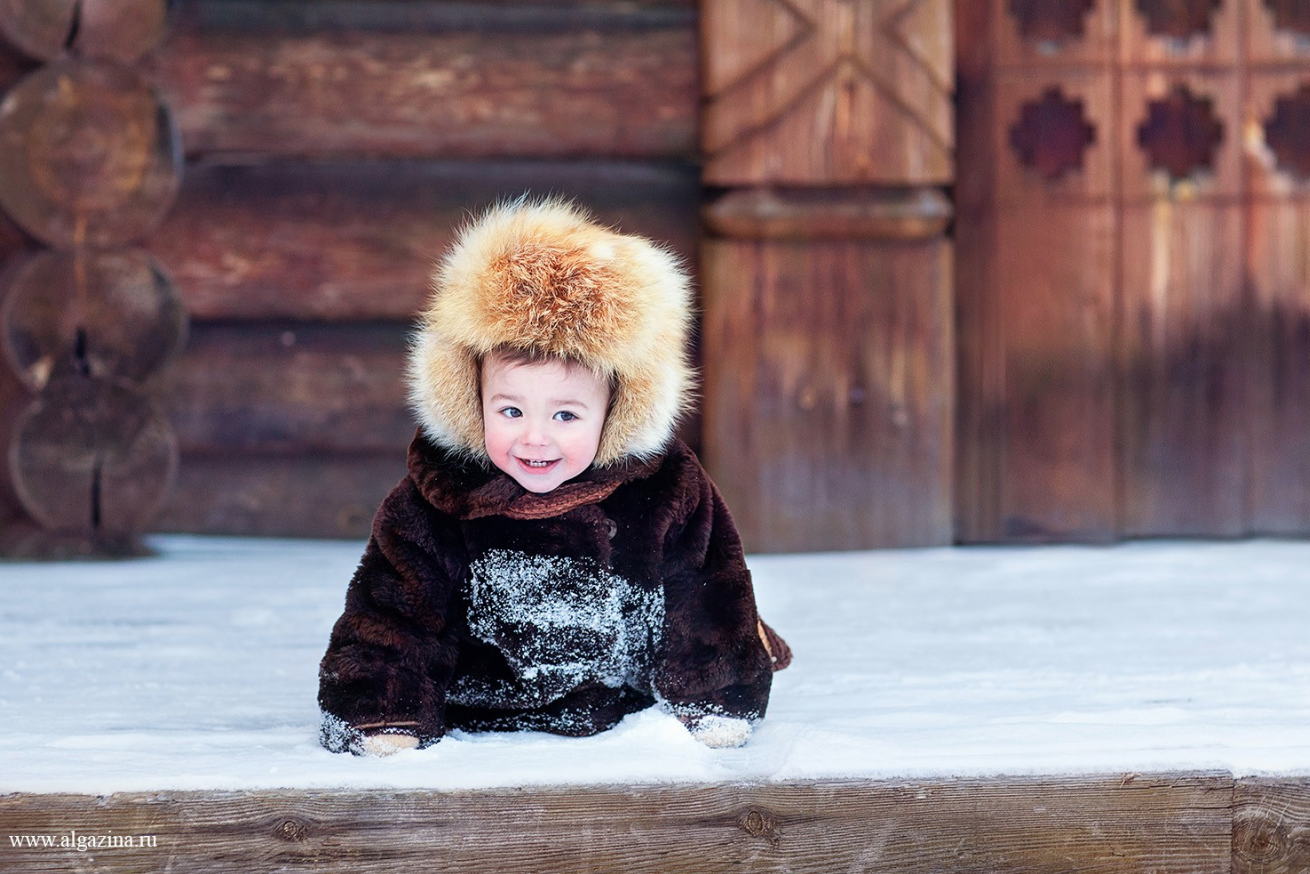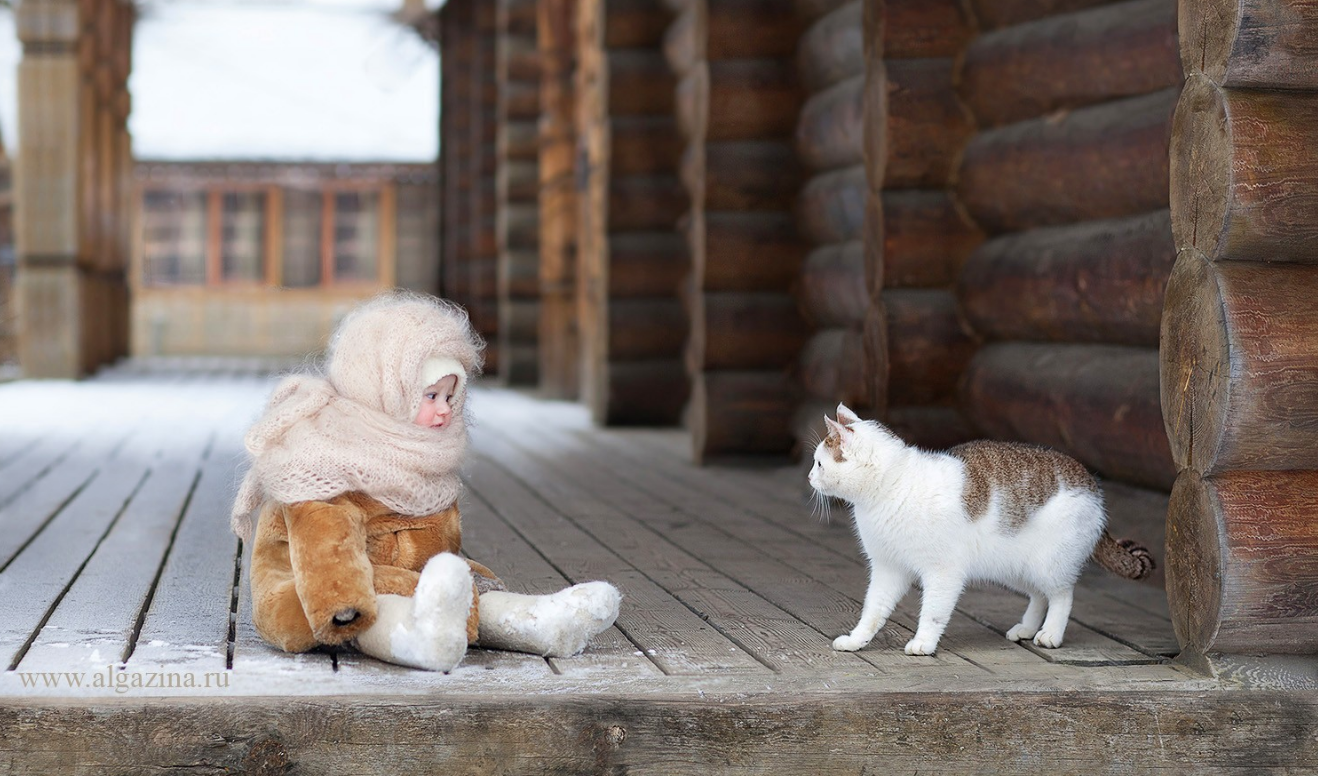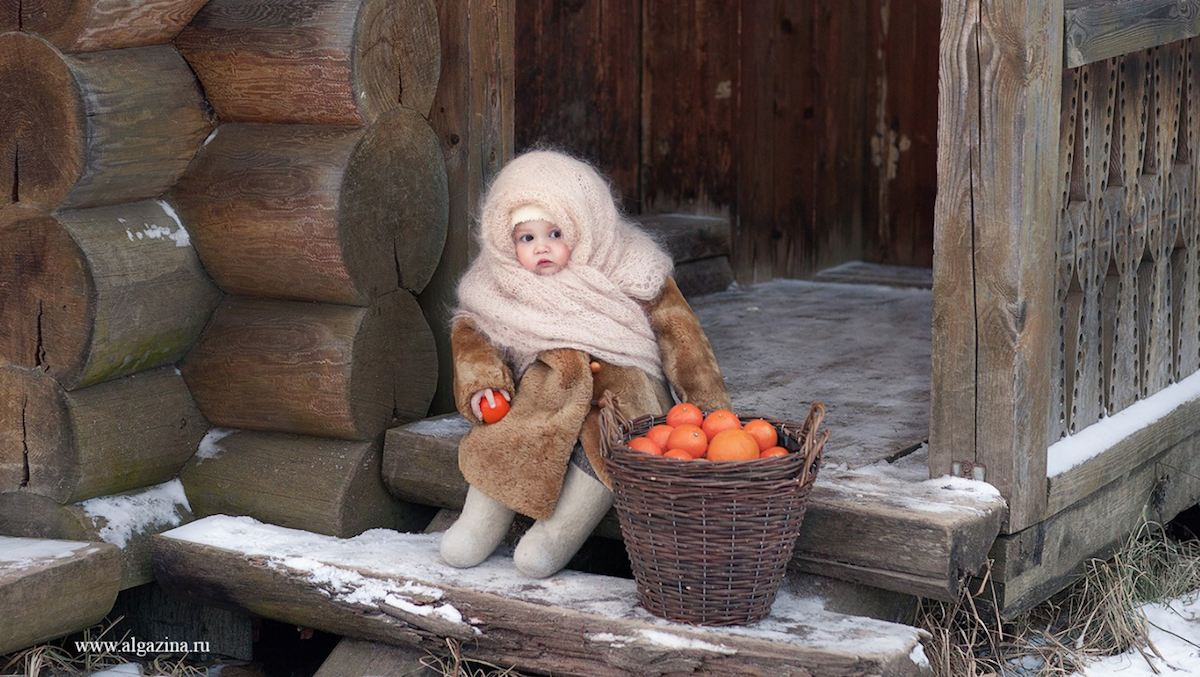 Share your stories with us at emg.inspired@epochtimes.com, and continue to get your daily dose of inspiration by signing up for the Bright newsletter at TheEpochTimes.com/newsletter