MOUNTAIN VIEW, Calif.—About eight years ago, a local chef began offering a special chocolate menu during Valentine's week.
Christina Ferrari, owner of Shoreline Lake Boathouse and American Bistro, changes her café's menu every February to celebrate Valentine's Day. The special menu lasts from Feb. 8–14, and Ferrari calls it the Chocolate Amore Fest.
Ferrari said she uses different varieties of chocolate from different continents. Menu items during the Fest include hot chocolate with raspberry marshmallows, torta di cioccolato with raspberry sauce, raspberry puree, and Valentine's shortbread cookies with raspberry jam.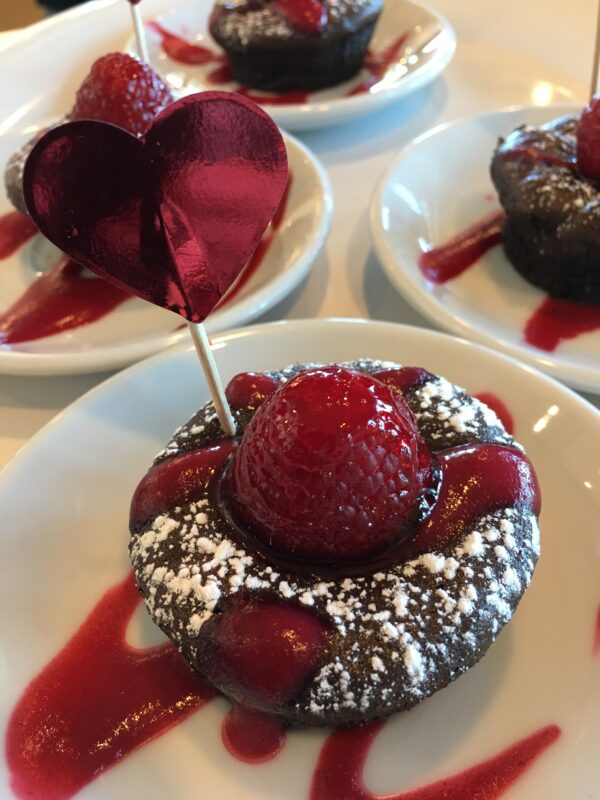 A Family Tradition
Ferrari wanted to pay homage to her Italian background and to celebrate love. She said she has had a sweet tooth since she was young—a "love for pastries and all things sweet."
"[Our] tradition of food is in the family," she said.
Ferrari said that her nieces, ages 5 and 9, help her bake in the kitchen. She said they could very well be chefs someday.
"I have a very strong family that values being together and spending time together, and cooking is certainly one of those ways in which we come together and eat," said Ferrari. "They're happy, and it's enjoyable, and you also get to share this knowledge and share recipes so that those items can be carried on."
Ferrari has a background in French pastry and mentioned that her father's side of the family is Italian, while her mother's side is British.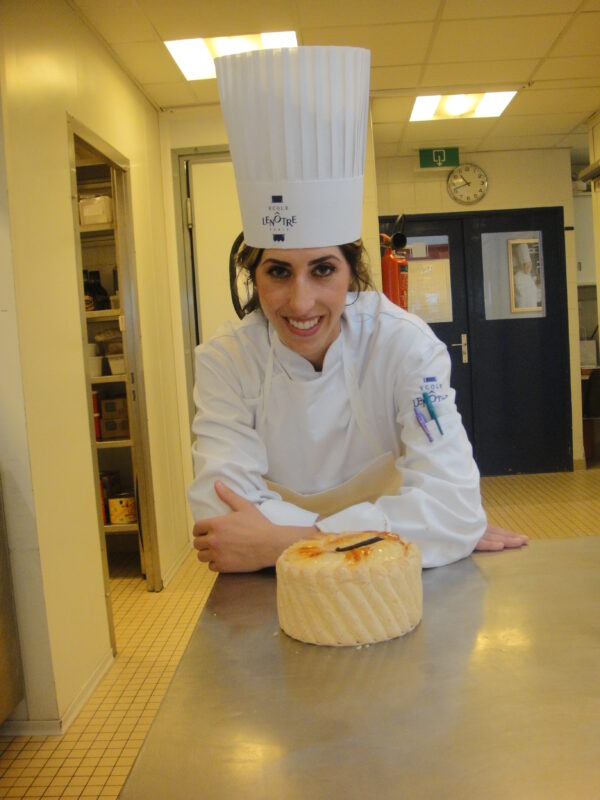 How it All Started
Ferrari recalls during her childhood "disrupting my mother's kitchen, pulling out pots and pans."
"My mother is known to hide boxes of chocolate on her own. They just disappear," she said. "There is a love for chocolate in the family as well."
Ferrari said she began appreciating chocolate when she studied abroad.
"[I] learned to make confections and truffles and bonbons," she said. "Kind of experimenting with different flavor profiles and origins of the chocolate is fascinating to me. There's continuous worldwide demand, and it's projected to continue on an upward growth."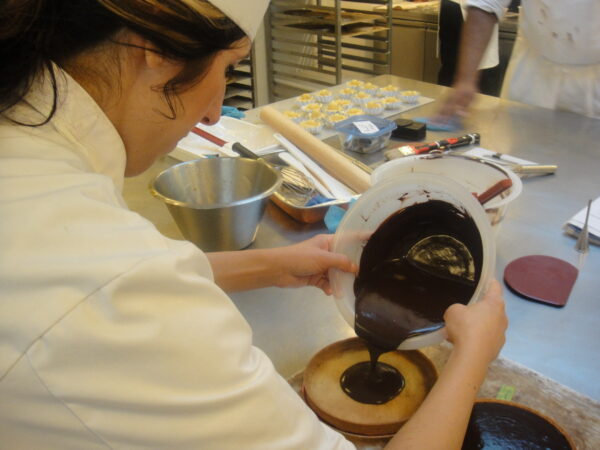 Ferrari now owns the boathouse and bistro that serve visitors at Shoreline Regional Park in Mountain View, California. She said the goal of the park was to provide an escape for people to come learn something new and enjoy themselves.
"[It's a] place where people can have a 'stay-cation.' They don't need to go very far to get away from the hustle and bustle of the valley," Ferrari said.
Besides serving chocolaty confections during the Chocolate Amore Fest, her bistro has a regular menu that includes pastries, breakfast and lunch foods, and prepacked picnic baskets that guests can enjoy outside in the park.
With reporting by Terentin Wang.