When a 29-year-old mom of eight boys announced her ninth pregnancy, many speculated that she might be expecting a daughter. But in an epic gender reveal video, she and her husband break the news to their sons, and the world, that summer 2022 heralds the entry of baby boy number nine.
Nashville native Yalancia Rosario, who runs her own business from home, is married to Michael Rosario, 36, originally from Indiana. The couple made their home in Dallas, Texas, and welcomed their boys: Jamel, 12; Michael Jr., 9; Angelo, 8; Armani (stillborn son), 6; Gimani, 5; Armani, 3; Sincere, 2; and Khaza, 7 months.
Baby number nine is due in June.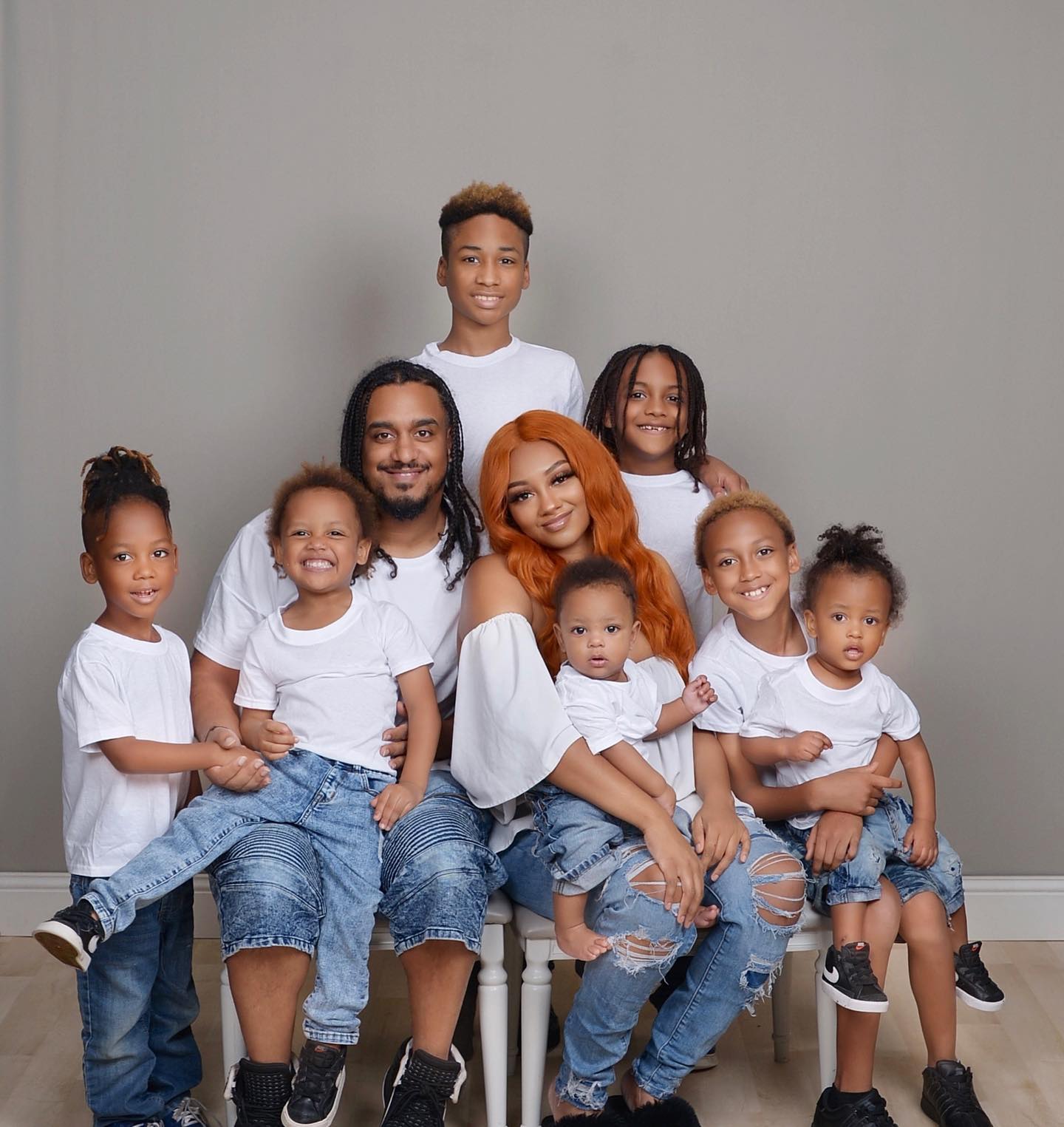 In a gender reveal video shared on YouTube, Yalancia asks each of her boys in turn if they wanted a brother or a sister. The siblings are divided, yet when the huge balloon pops above their heads and showers them in blue confetti, they all shriek with excitement.
Referring to their reaction, Yalancia told The Epoch Times: "I really do believe most of them enjoy having brothers, so they were so happy when the blue confetti went flying everywhere! They enjoy each other's company."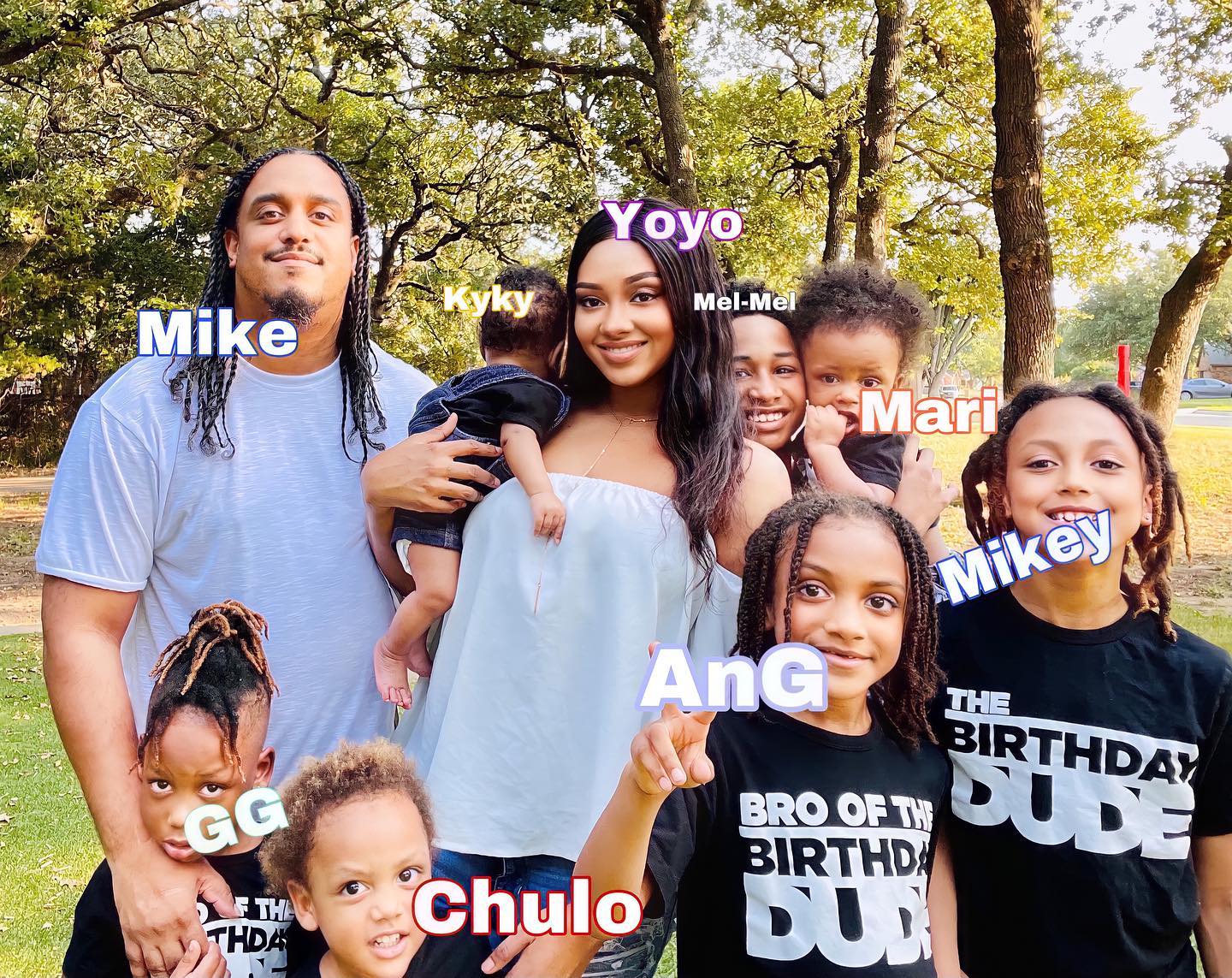 When asked if she knew she was expecting another boy, she claimed "mother's instinct" left her with no doubt. "[I was] overjoyed," she said. "It warms my heart to know I'll be adding another bouncy boy to our crew to love on!"
Yalancia, who suffered a stillbirth before Gimani, maintains that her and Michael's growing brood is filled with different personalities. Jamel is helpful, she described; Michael Jr. shines bright; Angelo is consistent, while Armani is goofy; Gimani is peaceful, and Khaza is sweet; Sincere, who is still in the cuddling stage, she said, is a comforter.
The soon-to-be mom of nine celebrates her boys' individuality.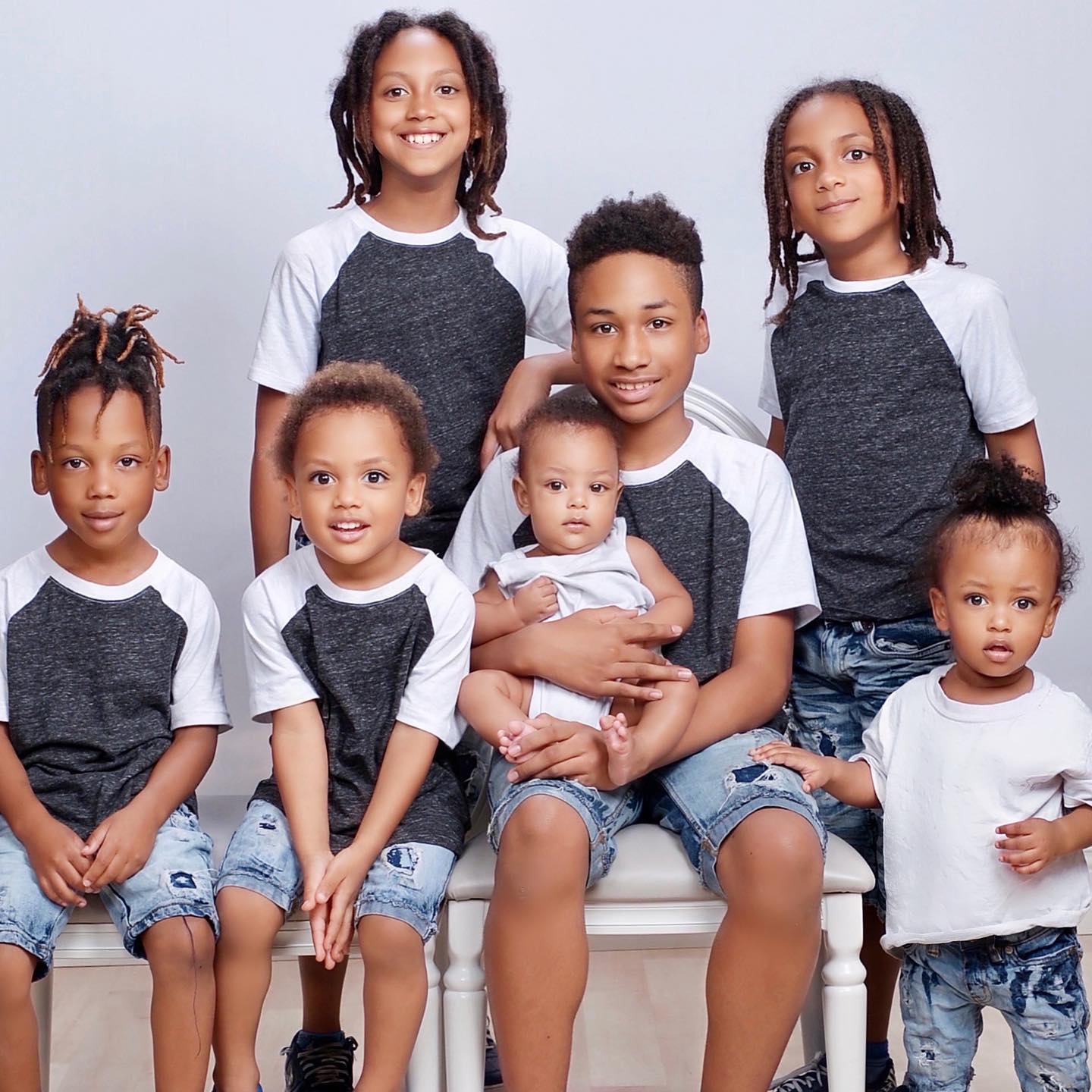 Describing the bond they share with each other as a family, Yalancia said that each one of them knows that they share an important role in the family and no one feels left out or believes that any child will replace them.
"The bond that they share mimics my bond for them," she reflected; "they are always making sure one another is okay, and I love that they have that bond!"
Yalancia and Michael's core message to their kids is to be as kind and compassionate to themselves as they are to others, and to never be afraid to do what they love or to try new things.
Life, says Yalancia, is a learning experience that the family will conquer together.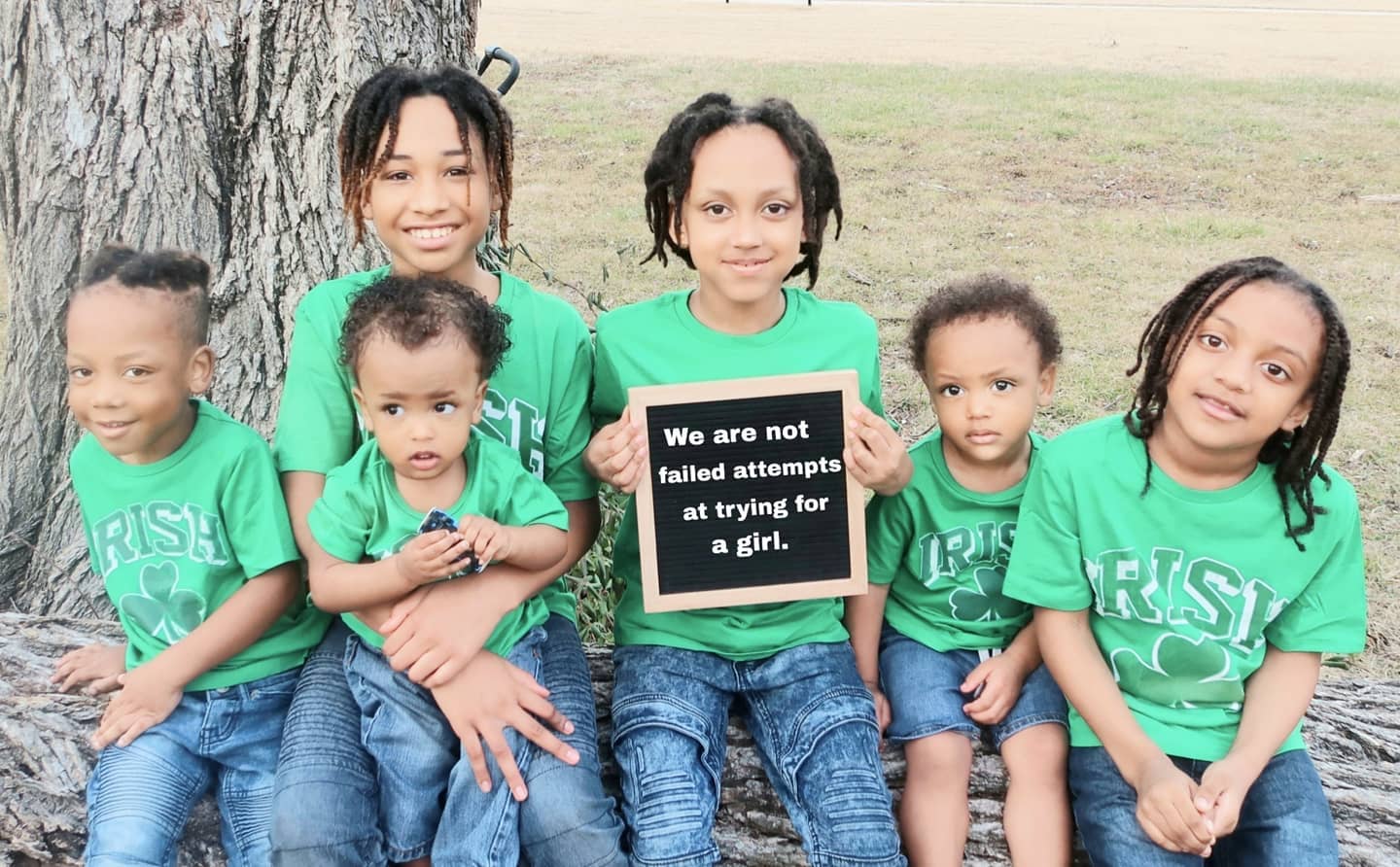 However, life in the Rosario household is not without its challenges. Grocery bills and gas for their large family vehicle are expensive, laundry day is laborious, and potty training eight boys has been no mean feat, but Yalancia brings method to the madness.
"I pretty much have a chart for everything," she explained. "We do charts and reward systems for chores … they are very well-behaved boys, great at following directions, so getting ready each morning isn't too bad at all as everything is prepped for the week."
Yalancia also credits her school-aged kids' "excellent tutors" for encouraging them to be as effective in school as they are at home.
Her kids, she reflected, have taught her to think about things in a whole new way.
"It has been very rewarding to experience motherhood through so many different personalities; the love is indescribable," she said.
Yalancia shares photos and updates on family life on Instagram.
Share your stories with us at emg.inspired@epochtimes.com, and continue to get your daily dose of inspiration by signing up for the Bright newsletter at TheEpochTimes.com/newsletter