A woman who was paralyzed in an accident at her bachelorette party 11 years ago has renewed her wedding vows with her husband on their 10th anniversary. However, more than it being just a testament to their love, their vows were a celebration of how far she has come, of the trials and tribulations overcome, and of the accomplishments they have had as a couple during this journey.
"I was just so proud of us for not only getting to this point but how effortless it was," Rachelle Friedman Chapman told The Epoch Times. "Obviously the injury is hard, but our relationship never was. So many people doubted we would even make it.
"I wanted to do something to show the world that true love exists."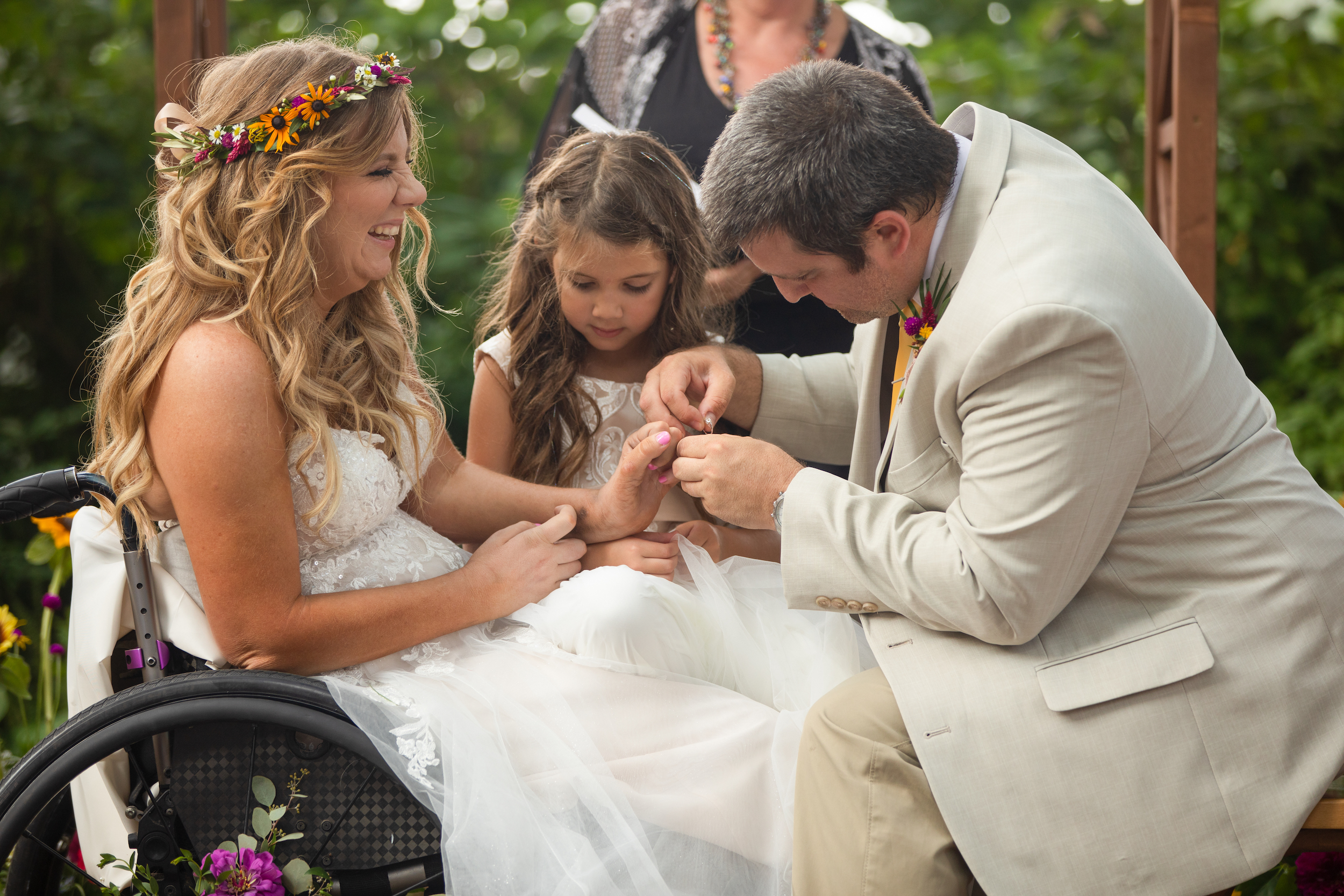 Rachelle and her husband, Chris, decided to renew their vows after Rachelle, 35, lost her original diamond engagement ring almost nine months ago. The intimate event took place on July 22 in front of family and friends at Fearrington Village in Raleigh, North Carolina.
The couple's 6-year-old daughter, Kaylee, was their flower girl. Describing Kaylee as "literally our entire life," Rachelle and Chris were delighted to include her in the ceremony.
The pair exchanged vows that they had written themselves, and a friend officiated. Chris, 38, even upgraded his wife's lost diamond ring to a 1-carat diamond, with help from Diamonds Direct.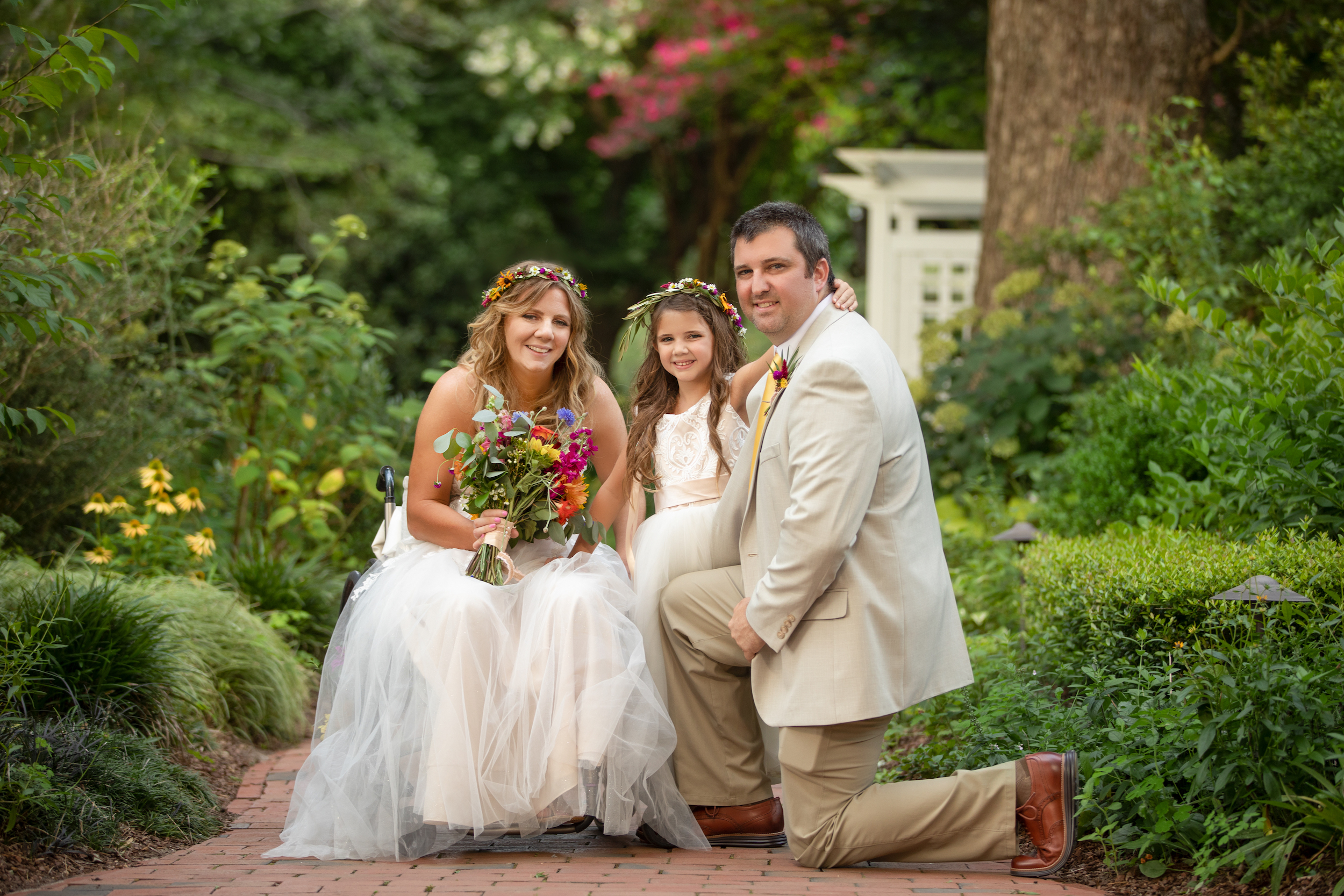 "We didn't do it to prove everyone wrong, but at the same time, my advocacy is to break stereotypes," Rachelle told Today. "People automatically assumed [Chris is] gone now that we're not in the media spotlight, like when we first got married.
"He's a great guy," she added, responding to claims that eighth-grade science teacher Chris is a "hero" for sticking by her, "but if he wasn't in love, he wouldn't be here."
In his renewal vows, Chris said: "I promise to remain ever open to you. And above all, to do everything in my power to permit you to become the amazing woman you are still transforming to be."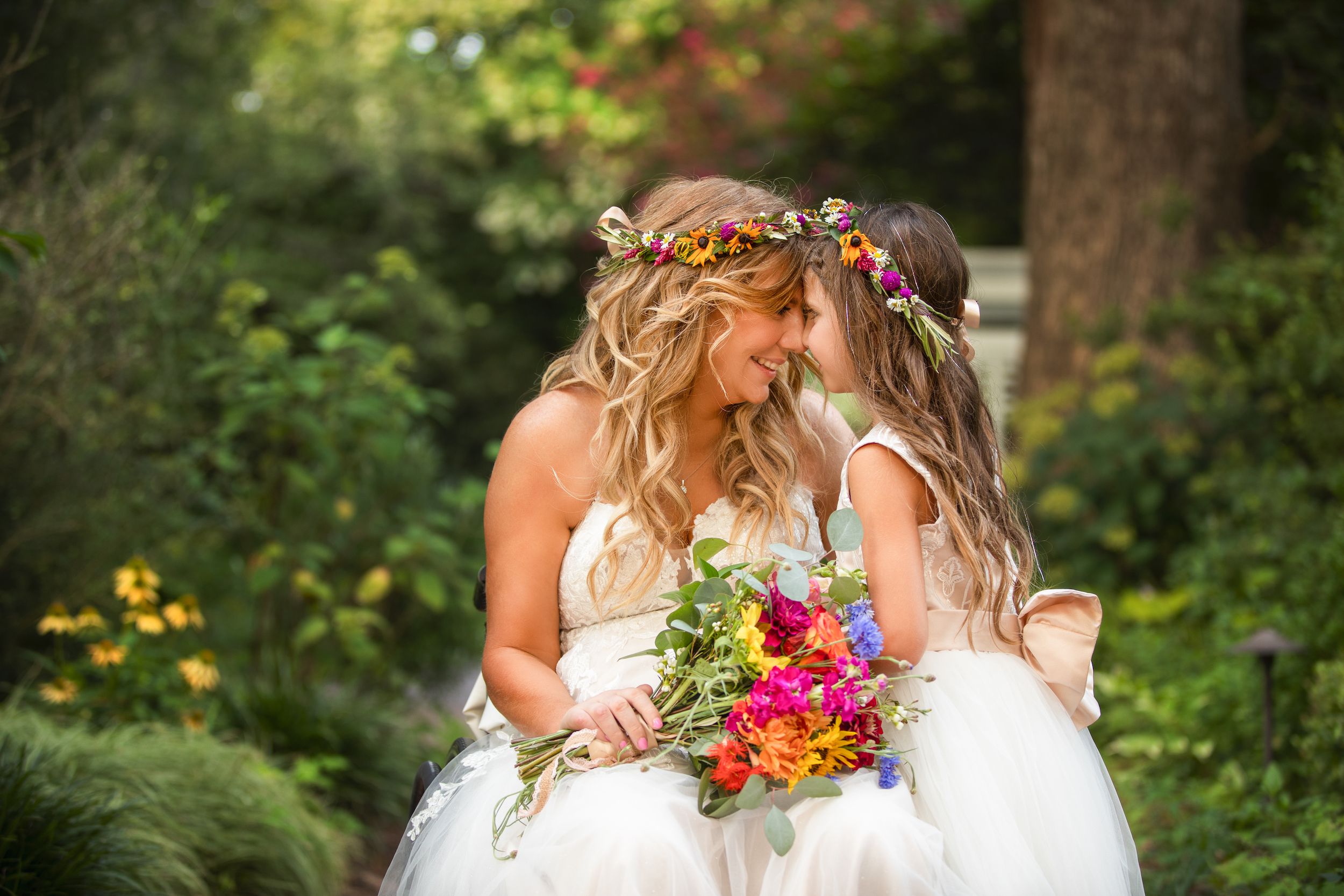 At her bachelorette party back in 2010, Rachelle was playfully pushed into a pool by one of her best friends. She recalls standing on the side of the pool and hesitating because it was still May and "kind of chilly."
"Next thing I know I was in the water, and I remember everything," she told The Epoch Times. Rachelle fractured the C6 vertebra in her neck, causing chest-down paralysis. Four days after the accident, her heart stopped and she needed CPR.
During this time, Rachelle and Chris had just bought a new house, she had even found a job, they had a new dog, and were on the verge of being married. However, the accident changed everything.
The wedding was postponed until 2011 as Rachelle entered recovery.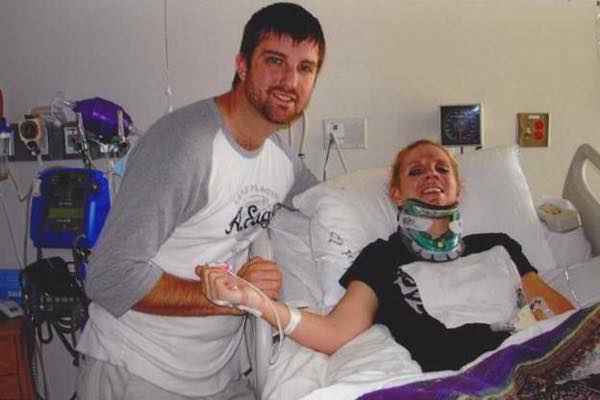 "This impacted not just my life but everybody's lives around me," Rachelle said. "I was now unable to do so much, and I needed help with nearly everything. I was no longer able to work and everything I had lined up kind of fell apart."
However, she says that family support, and humor, got her through her lowest moments. "I don't think I would've made it if I didn't just laugh instead of cry," Rachelle said.
With their love untouched by adversity, Rachelle and Chris tied the knot in 2011.
"It was so healing for both of our families and for us to finally become husband and wife," Rachelle said. "Everything about the day was absolutely perfect."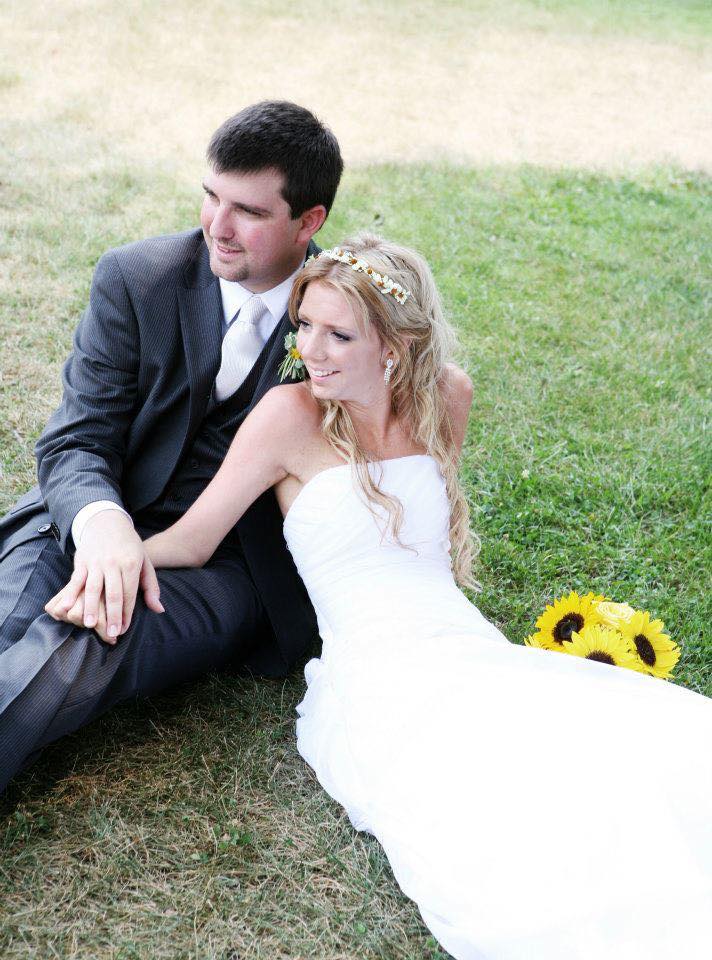 Ten years on, Rachelle is stronger in both body and mind. She's driving, and can even get herself in and out of bed unassisted.
"She continues to grow as an individual and get stronger with her physical ability, and to grow as a mother as far as what she figures out she's able to do with Kaylee," proud husband, Chris, told Today. "She's found a way to find her own path for success."
As her accident and recovery story went international, Rachelle was given a platform to help others going through hard times. She has made it her mission to help change the way the public views people with disabilities.
Now a lifestyle blogger, Rachelle shares snippets of daily life as a wife, mother, and advocate on her Instagram page.
She also inspires people to see that marriage is possible even when one partner needs more physical support than the other. Chris, she explained, has more anxiety than she does, so she can repay the physical support she receives by being an emotional rock for her husband.
"A lot of people think that someone with a disability can't be in an equal and loving relationship," she told The Epoch Times, "but it's important for me to let others know that it's possible."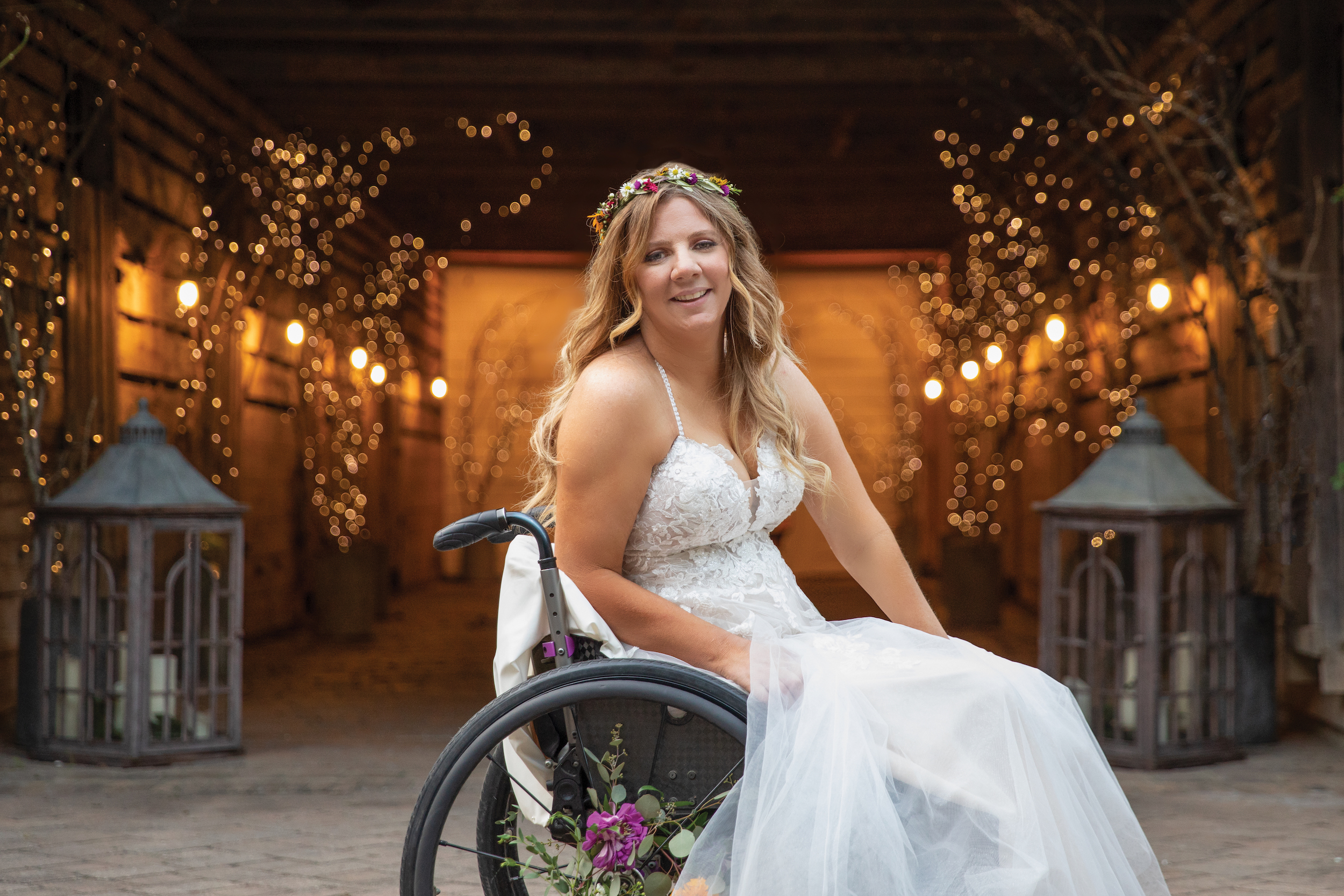 Share your stories with us at emg.inspired@epochtimes.com, and continue to get your daily dose of inspiration by signing up for the Epoch Inspired newsletter at TheEpochTimes.com/newsletter