From the archives: This story was last updated in June 2019.
The family of a deaf pit bull added insult to life-threatening injury by abandoning the dog at a shelter after he was stung by bees over 1,000 times.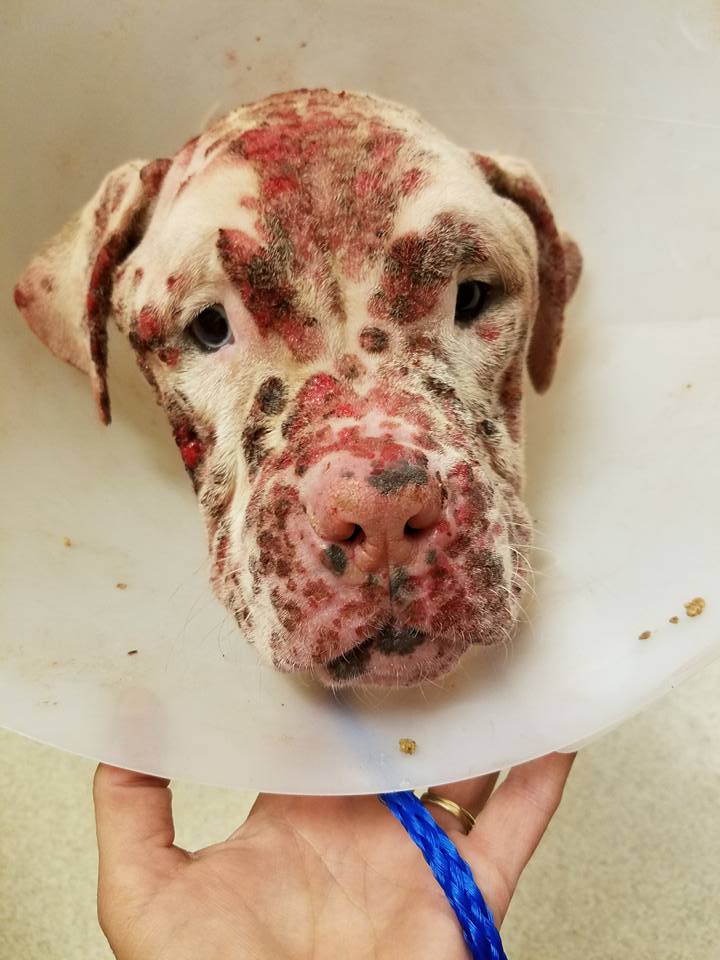 The dog arrived in a pitiful state, with blisters covering his entire body and a secondary, untreated skin condition: sarcoptic mange. The shelter could not treat (or, more significantly, afford) the extent of his medical needs, and so the dog was scheduled to be euthanized.
That was until the shelter called Carri Shipaila.

Carri runs LuvnPupz rescue center in Greater Grand Rapids, Michigan. She founded the shelter after losing one of her own rescued dogs at an early age due to cancer. After getting the call about the bee-stung pup, Carri got in her car and drove for over an hour to pick him up.
"An emergency vet clinic called me," Carri told The Mirror, "realizing the shelter would have to euthanize as they couldn't treat a dog in his condition. Not to mention," she continued, "keeping him alive would expose him to many illnesses caused by his condition."

"When I saw him," she shared, "I knew he needed us, no matter the costs."
Carri nicknamed the poor dog "Stinger," an optimistic herald of his ability to beat his condition. "He's deaf," Carri joked fondly, "so honestly I don't think he cares that's what I named him! The shelter required me to hold Stinger for 30 days," she explained, "so the owner could have the opportunity to claim him."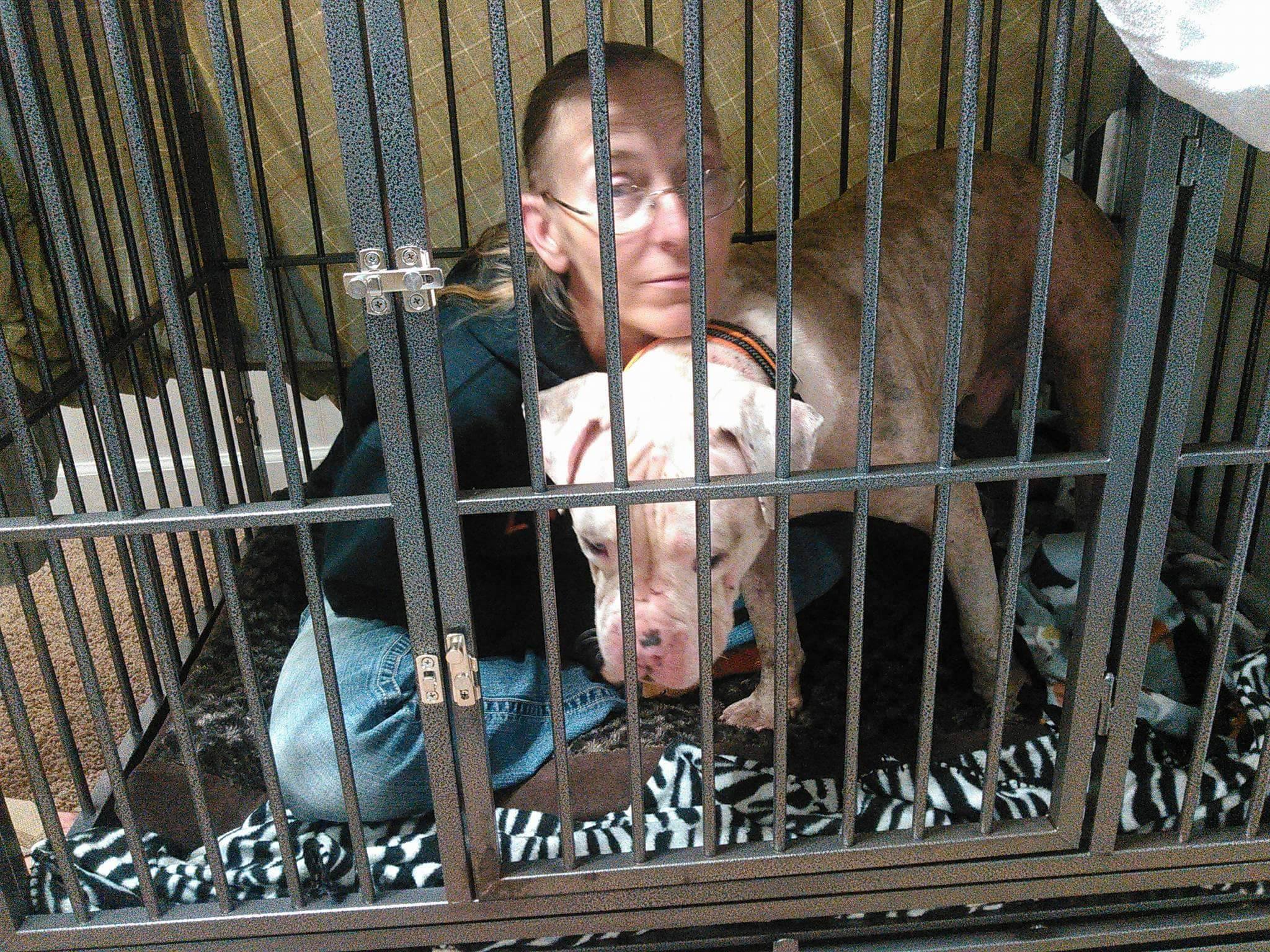 However, sadly, Stinger's family did not come forward. Stinger was treated for his bee stings, an allergic reaction he had been experiencing to a previous medication, and his painful sarcoptic mange. But as a result of his numerous untreated afflictions, Stinger ended up with an autoimmune disease called pemphigus. "[It] is lifelong and expensive to treat," Carri said.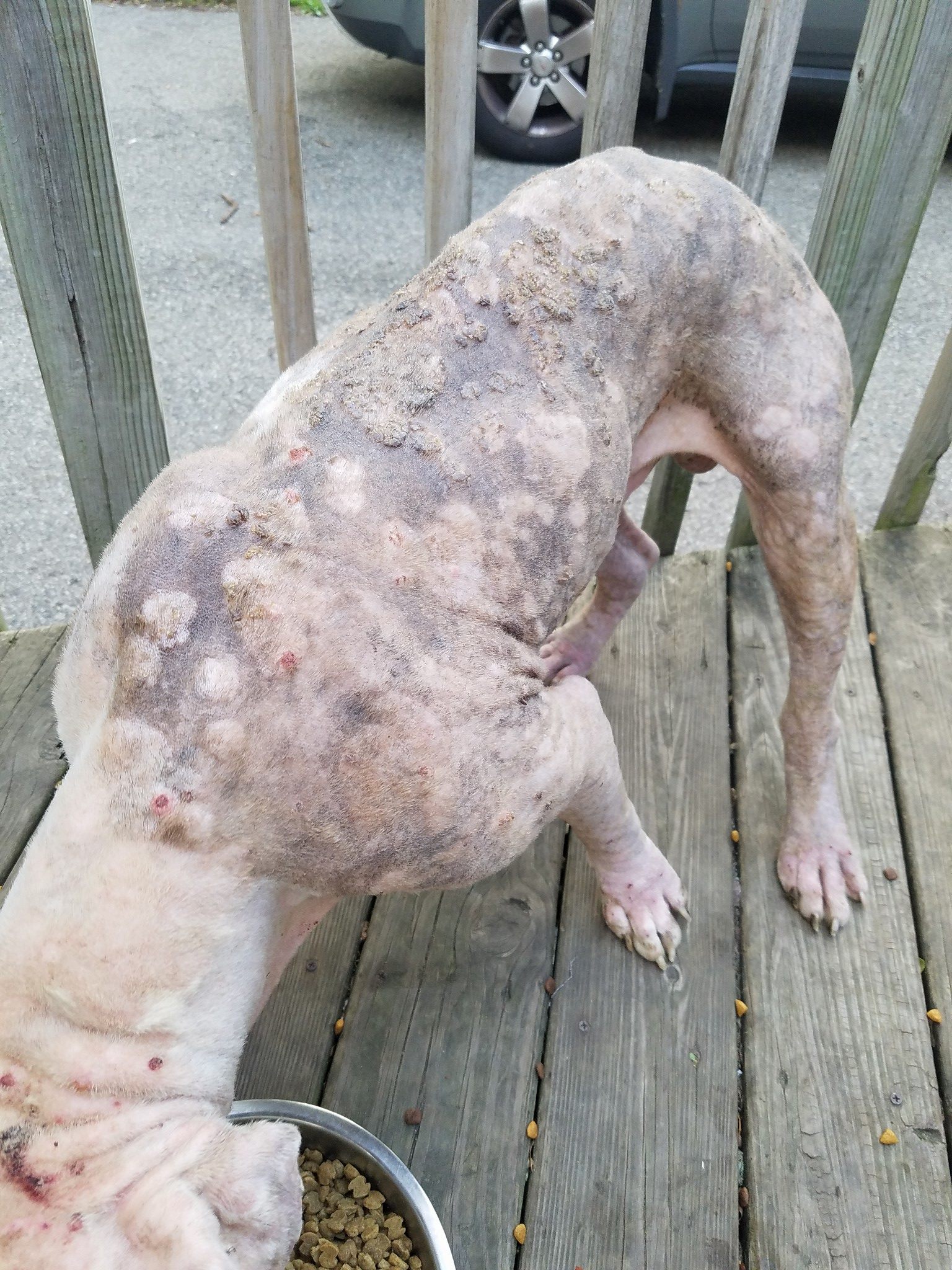 Evidently, Carri was onto something when she named the resilient pup, because today, he is barely recognizable. His bee-sting blisters have healed, his mange has cleared, and his beautiful, soft white coat has grown in. He also loves couch time, balcony time, and life in the great outdoors.
Just check out LuvnPupz's heartwarming photos!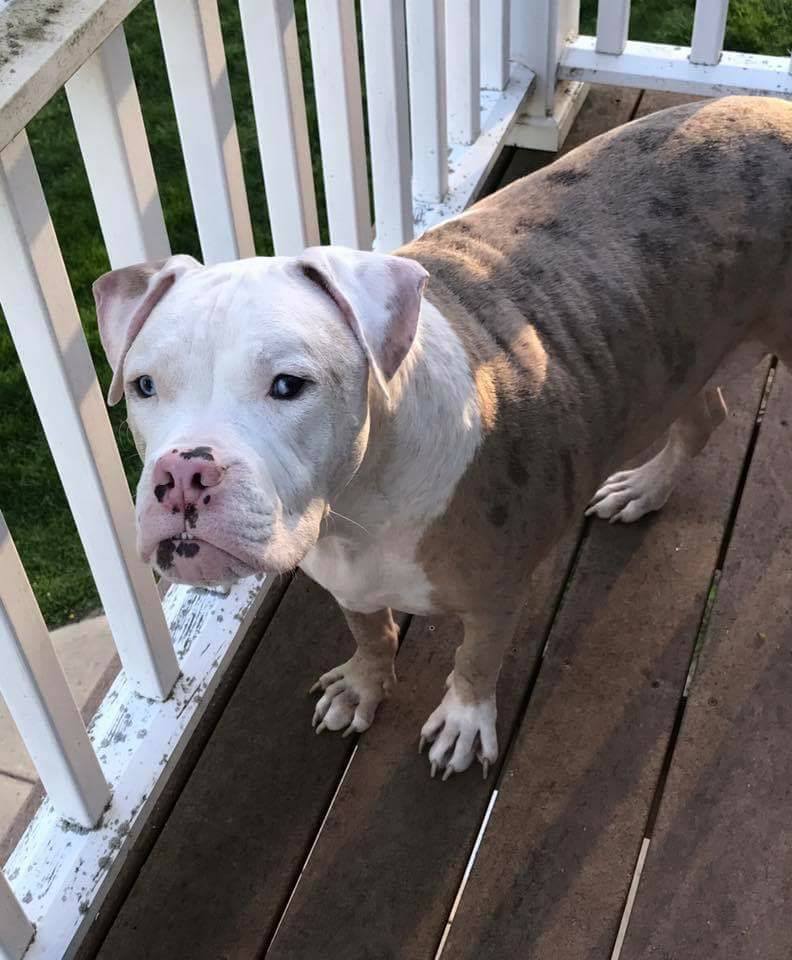 "He's the epitome of the breed," Carri said. "He's an amazing, loving, sweet, funny Pit Bull without a mean bone in his body." Sadly, Stinger can never be adopted due to his ongoing healthcare needs, but LuvnPupz are providing him with a home for life.
Stinger, now 3 years old, escaped a swarm of bees, endured life-threatening injuries, and narrowly avoided being abandoned forever at a shelter that simply couldn't cater to his needs. But the healed, handsome pup has come through the other side thanks to the love and dedication of a team of people who refused to turn their backs on him.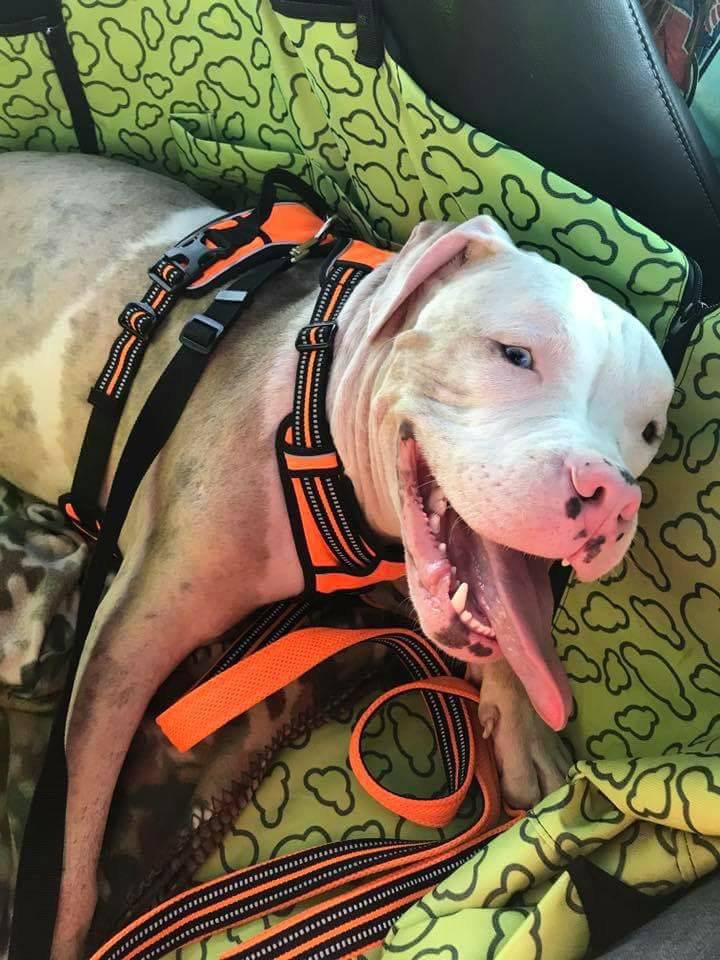 "We have zero paid staff members," Carri shared; LuvnPupz is a passion project. "We are all volunteers that have real world jobs," the dog rescue champion continued. "We pour our hearts and souls into the rescue."
Stinger is one resounding success story, and one heartrending reminder that our pets need us, especially when they are at their most vulnerable.