Frozen shredded potatoes turn into elegant pancakes when mixed with fresh herbs, an egg, and a touch of parmesan cheese. It's all about the presentation, right? Shape the mixture into silver dollar-sized pancakes to bake on a cookie sheet, as I do here, or press it into small muffin tins. Young cooks can help form the patties.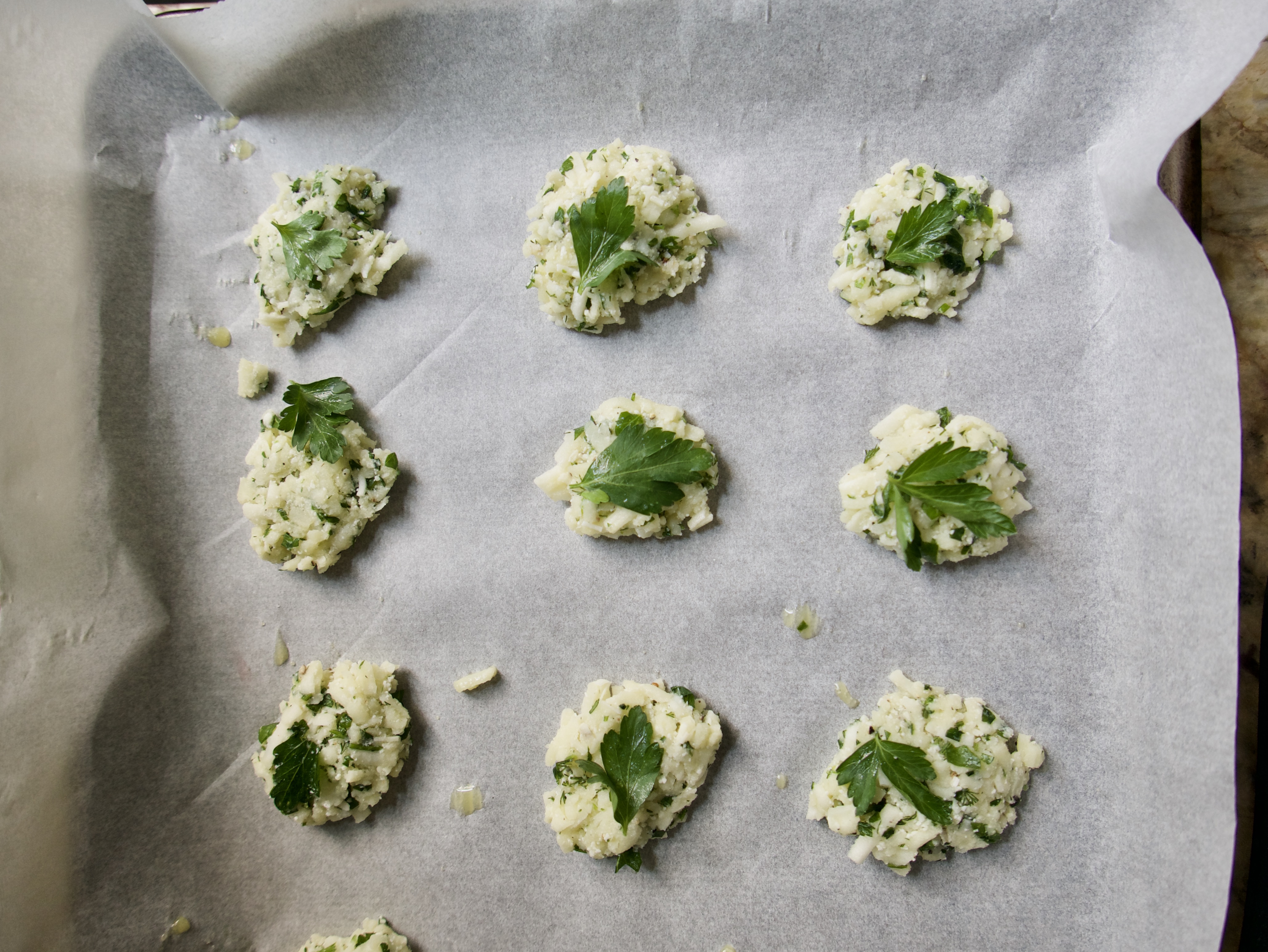 Serves 4
2 cups frozen hash browns (peeled and shredded potatoes), thawed
1/4 cup freshly grated Parmesan cheese
1/2 cup mixed herbs such as dill, parsley, and chives, finely chopped, plus additional for garnish
1 large egg, beaten
1/4 teaspoon sea salt
1/4 teaspoon ground black pepper
Olive oil
Preheat the oven to 400 degrees F.
In a large bowl, mix together the potatoes, parmesan, herbs, and egg. Season with salt and pepper.
Cover a baking sheet with parchment paper. Using a tablespoon measure, shape the mixture into patties, squeezing out any remaining liquid as you go, and place on the cookie sheet. Decorate each pancake with a parsley leaf and lightly drizzle olive oil on top.
Bake for 10 minutes, then flip the pancakes and bake for another 5 minutes, until golden on the outside and soft inside. Serve hot.