Saving their wild rainforest habitat is of vital importance for orangutans on the islands of Borneo and Sumatra. Over the years, there have been many casualties of the interactions between man and ape as these forests dwindle.
One ape that lost his arms escaping from captivity is now finding his way back to the rainforest.
In 2009, at age 4, an orangutan named Kopral made a break for freedom from a cage where he had been cruelly imprisoned as a pet. In the process, he climbed an electrical pole, grabbed live wires, and was electrocuted, eventually losing both arms due to the injury.
Kopral was rescued and rehabilitated by the nonprofit Borneo Orangutan Survival (BOS) and graduated "Forest School," a training program to prepare him for a return to the wild.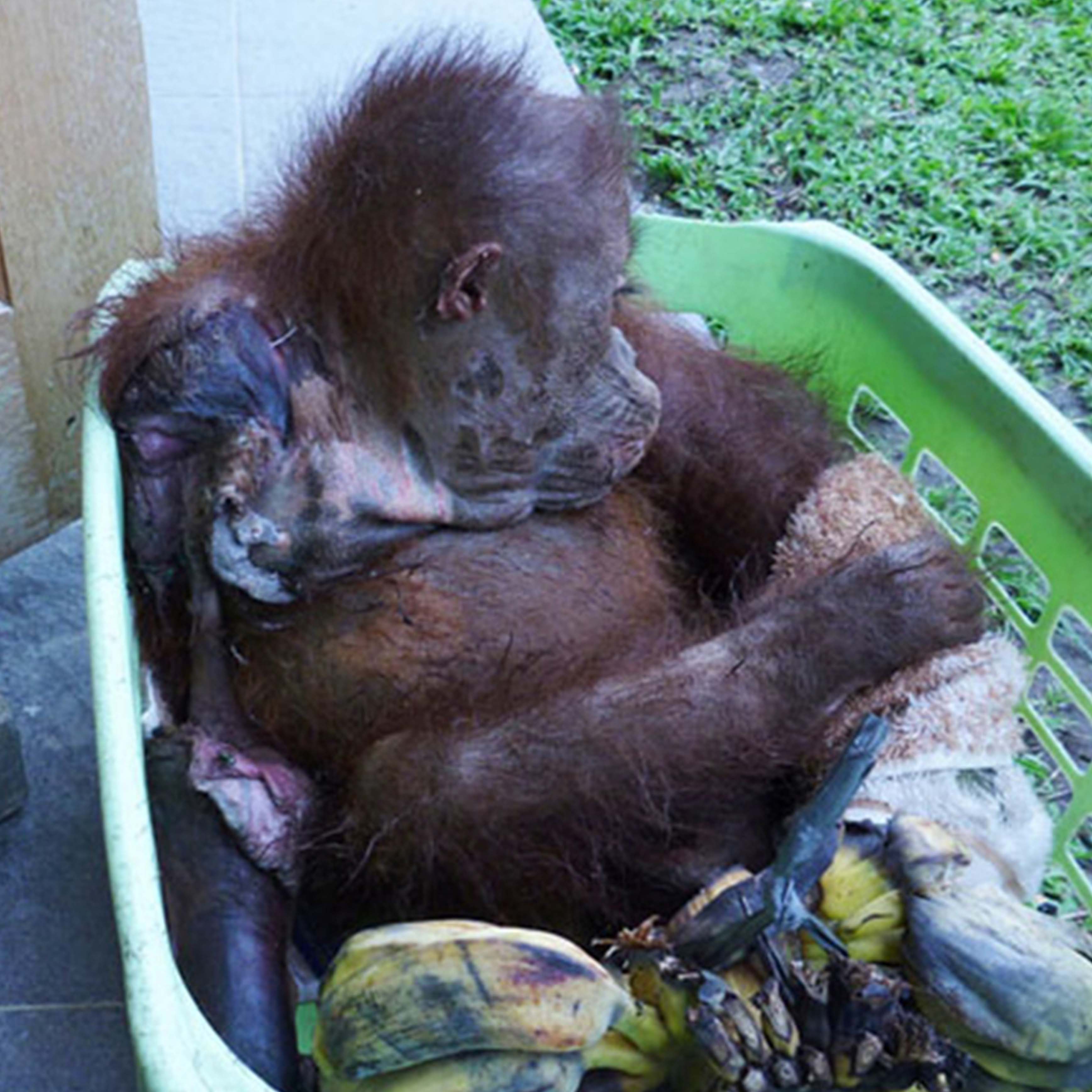 Heartbreakingly, BOS noted how the injured ape was handled: "Thinking that Kopral would die of his injuries, his 'owners' waited a week" before bringing him to BOS's East Kalimantan Orangutan Reintroduction Program.
When Kopral arrived, the staff at BOS were shocked to see the extent of his wounds. "The injuries he had sustained were horrific, his right arm had no flesh left, only bone, and his left arm and both legs were also burnt," their site explains.
But Kopral showed that he was a fighter and wouldn't give up despite incredible odds. After tending to his physical injuries, the staff set about helping him learn how to live with his disabilities.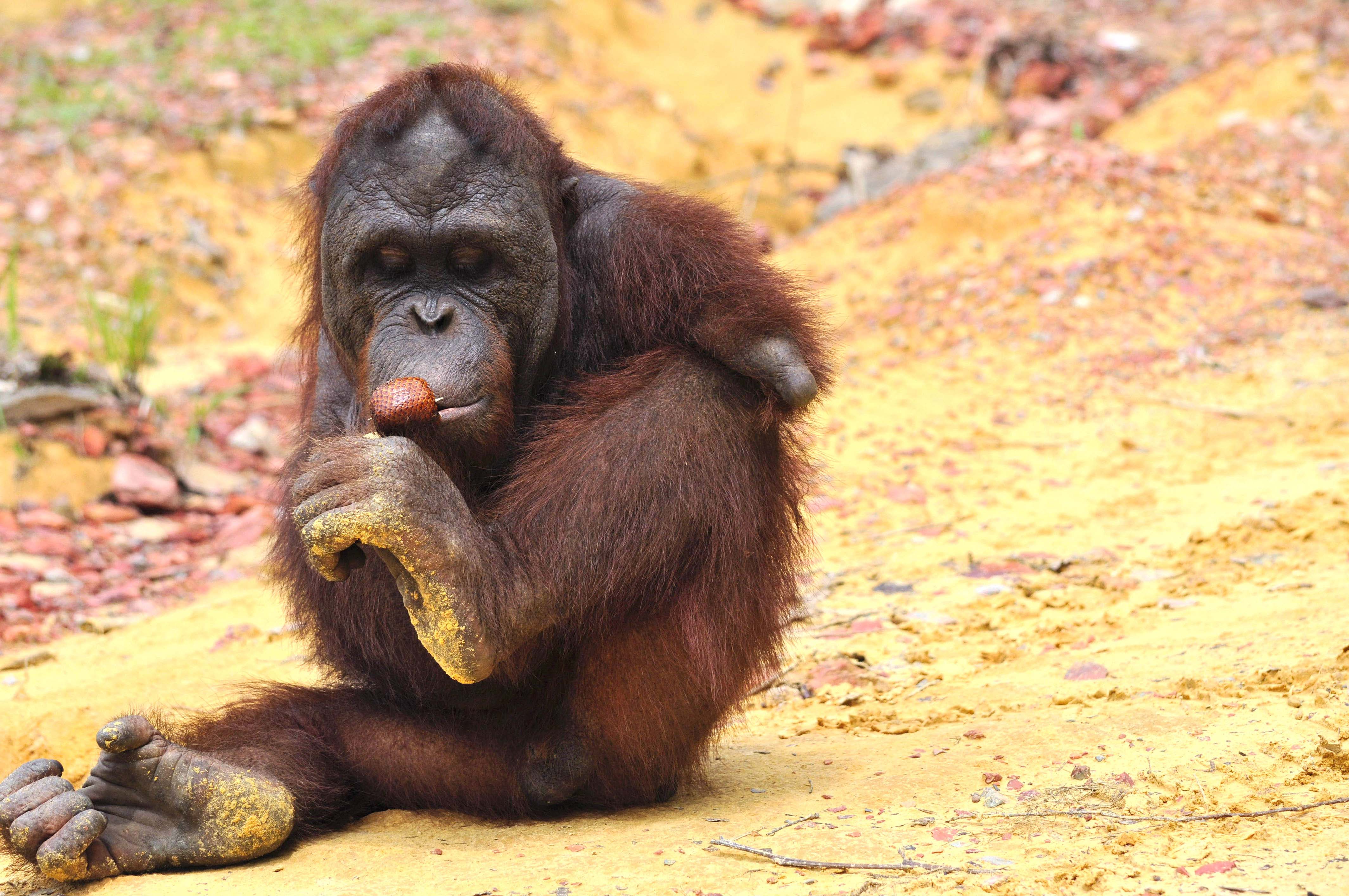 Orangutans by nature are arboreal creatures that spend their whole lives high up in the trees. They spend most of their time finding food, especially their favorite, fresh fruit, and building nests, which they sleep in for just one night before moving on to another spot and starting over.
Of course, while they are doing this, orangutans also need to be able to avoid human captors and natural predators, including Sumatran tigers and clouded leopards. How would Kopral be able to perform these basic tasks of his species without arms?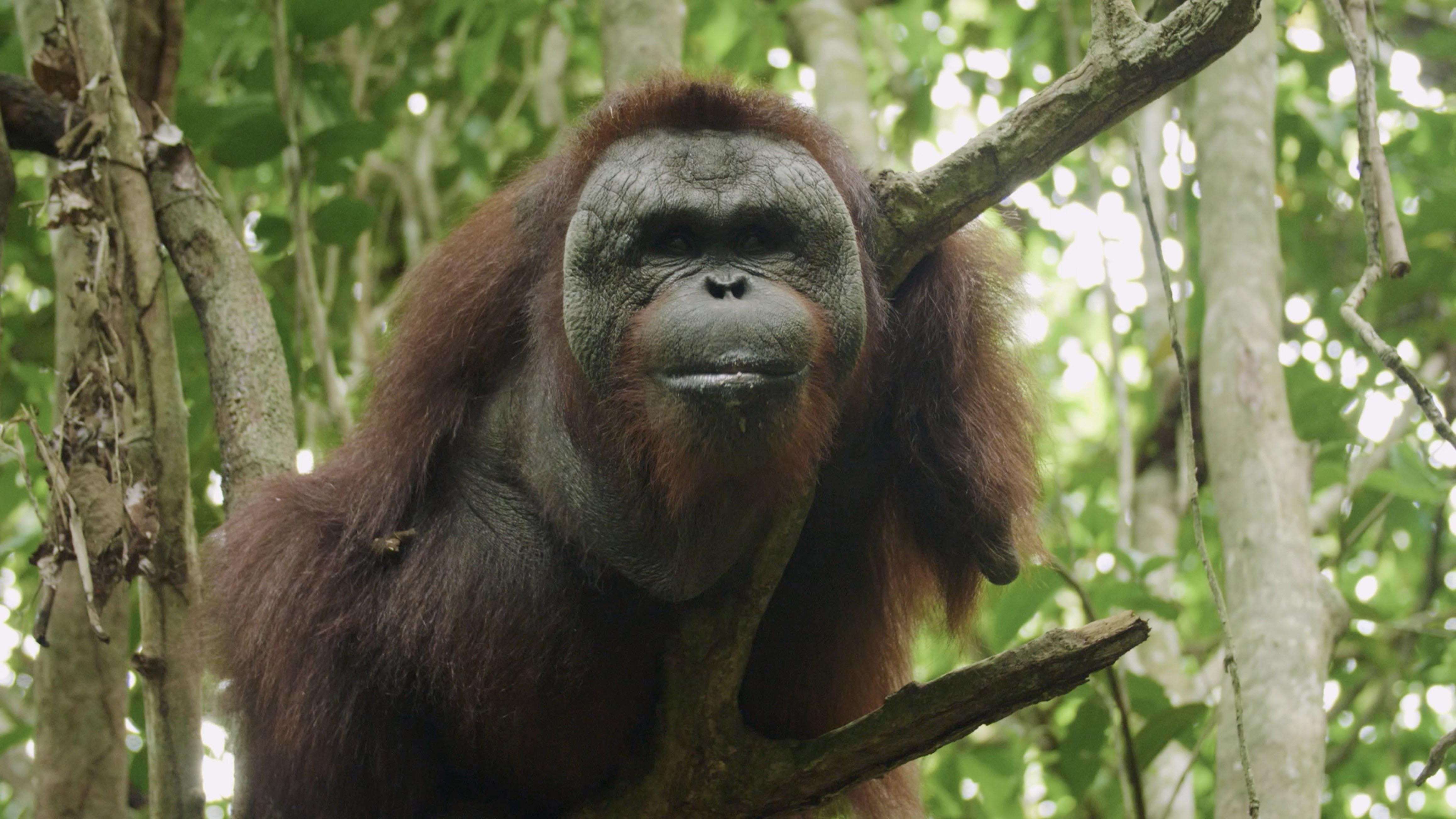 The challenge was twofold: getting Kopral to use his legs to help make up for his lack of arm strength and providing the right habitat for him to thrive in. Kopral, however, had an iron will to succeed and surprised the "Forest School" staff.
"Kopral has exceeded all hopes and expectations and now he's a cheerful, independent individual whose resilience, nest making skills and 'can do' attitude to life make him a role model to his peers," the website said.
Though his injuries prevent him from being introduced into a fully wild habitat, Kopral has the next best thing: a lifetime stay at the Samboja Lestari island sanctuary, where he gets to run free and forage in a protected forest.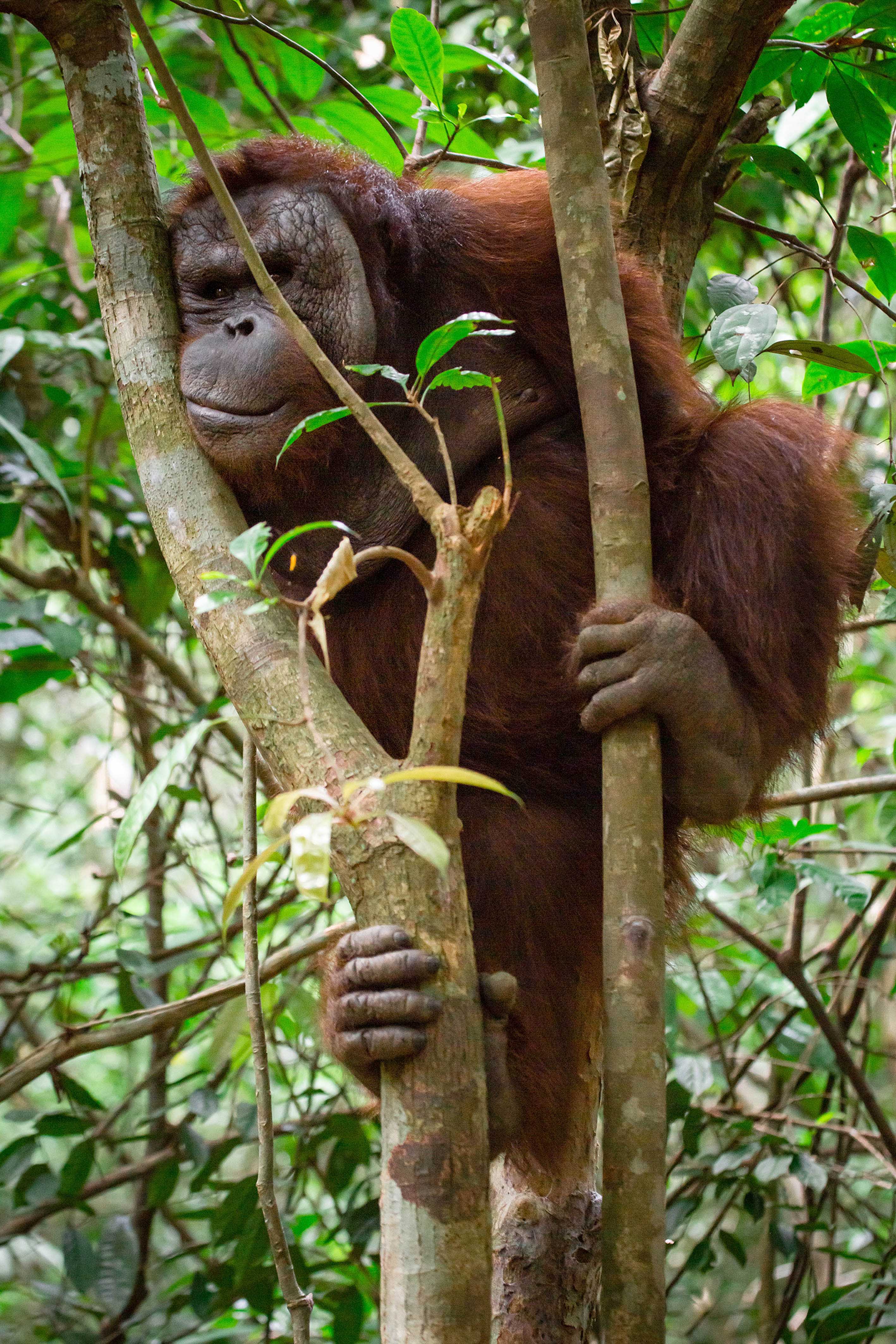 In an even more touching turn of events, Kopral found a friend during his rehabilitation in 2012. An orangutan named Shelton was brought to the Samboja Lestari sanctuary at age 6 after having sustained serious beatings and gunshot wounds from hostile villagers.
Both apes experienced mistreatment at the hands of humans, yet their will to overcome disabilities gave them something in common. "Kopral and Shelton found each other, kindred spirits who are now best friends," BOS explains.
Unfortunately, more and more orangutans face situations like Kopral and Shelton's, as deforestation for planting palm oil trees and pulpwood continues at an alarming pace. However, organizations like BOS have been working with local farmers and the Malaysian and Indonesian governments to secure a place for these beautiful apes.
We would love to hear your stories! You can share them with us at emg.inspired@epochtimes.nyc