Rome is burning. All seems lost. This is the end of Act I of "The Clemency of Titus" ("La Clemenza di Tito"), an opera about Titus, a virtuous emperor and a good ruler, shining a light for humanity in its darkest times.
Wolfgang Amadeus Mozart composed this two-act opera in 1791 to commemorate the coronation of the king of Bohemia, Leopold II. And what better way to celebrate this event than to create a story about a compassionate ruler?
One of Mozart's last operas, "The Clemency of Titus" is an "opera seria," a formal opera set in classical times, focusing on complex human feelings and having a profound message.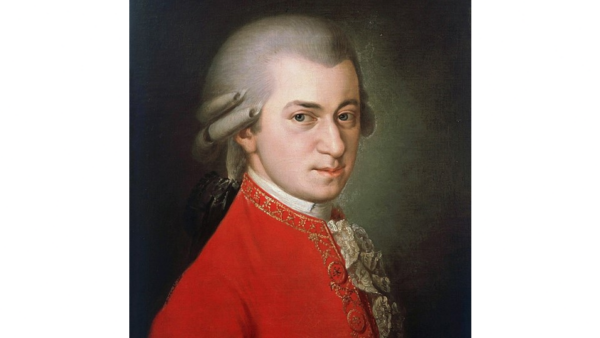 This moving work explores the nature of power through forgiveness and reconciliation. Humanity's deepest emotions are explored through expressive solo arias and ensembles. A work of great musical beauty, it is a sublime study of human behavior in times of crisis.
Great Mercy
Set in ancient Rome, the opera tells the story of Titus, the emperor of Rome. He is beloved by all his people, except by Vitellia, the former emperor's daughter. She plans to take over the throne by plotting his assassination.
Filled with anger, Vitellia enlists Sesto, Titus's friend, to kill him. Blindly in love with her, Sesto accepts her treacherous scheme. In the aria "I go, but, my dearest" ("Parto, parto, ma tu, ben mio"), Sesto is conflicted between morality and love. He finally resolves to kill his friend for Vitellia's love. Sesto sets fire to the Capitol, hoping to trap Titus inside, and then flees.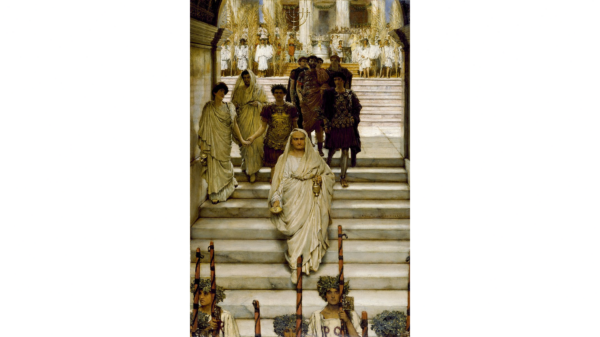 Annio, a close friend, finds Sesto and tells him that Titus is alive. He convinces Sesto to admit his guilt, and Sesto does so, without mentioning Vitellia. Titus, learning this, struggles to sentence his friend.
Several times throughout the opera, the ruler claims that forgiveness is important to him, yet he is conflicted now. He questions Sesto privately, and Sesto tells him he should die for betraying him. Unaware of this confession, Vitellia admits her guilt in her remorseful final aria "No more flowers" ("Non più di fiori"), asking to spare Sesto's life.
To the surprise of all, Titus pardons the conspirators and spares their lives, showing his great clemency. In a climate of regal and private betrayal, he chooses forgiveness rather than retribution, allowing his subjects to become enlightened themselves. His ability to forgive and to set aside his own needs for the greater good in times of crisis make him an enlightened ruler, who is both moral and sensitive.
The central characters overcome their darkest instincts throughout the opera: Vitellia's jealousy, Sesto's divided loyalties, and Titus's desire for vengeance. At the end of the opera, Vitellia renounces the throne, Sesto renounces his honor, and Titus shows clemency to serve the common good.
The opera closes with Titus's "I know everything, I forgive everyone, and I forget everything" ("tutto so, tutti assolvo, e tutto obblio").
Enlightened Man and Ruler
Sacrifice is a hallmark of the emperor's decisions. Titus renounces love in the name of friendship. He wants to marry Servilia, Sesto's sister, but she is already engaged to Annio. The young couple implores the ruler to reconsider, revealing their love to him, but Servilia says that if he insists, she will marry him.
Titus is touched by their honesty and renounces personal love in his aria "Ah, if about a throne" ("Ah, se fosse intorno al trono"). Once again, Titus sacrifices himself for the good of others, and shows his enlightenment as both a man and a ruler.
Most importantly, Mozart prizes the virtue of clemency in his opera, as well as the virtue of forgiveness.
The ruler is so kind that Sesto says he is not worthy of Titus's forgiveness, in his aria "Deh per questo istante solo." Conflicting emotions mark this aria, wherein Sesto begs Titus to remember their friendship for just a moment and claims that death is nothing compared to his friend's disdain.
After an extended internal struggle, Titus forgives all and, in his aria "If to the empire" ("Se all'impero"), shows that he prefers mercy over a vengeful heart.
Titus is not only an enlightened ruler; he is also an enlightened man. He is completely selfless in both his political and private life, with the ability to forgive the unforgivable. His humanity shines in an obscure world, and vengeance and betrayal are replaced with forgiveness and friendship.
Enlightened decisions are a theme in Mozart's music as characters try to find clarity in complex feelings. Values such as forgiveness and friendship prevail over dark plots and desires.