Here, Buck Blanchard from Birmingham, Minnesota, shares his story:
My precious possession is a circa 1912 Conley Junior camera that takes picture postcard photos. The camera was my grandfather Walt's prized possession through most of his life.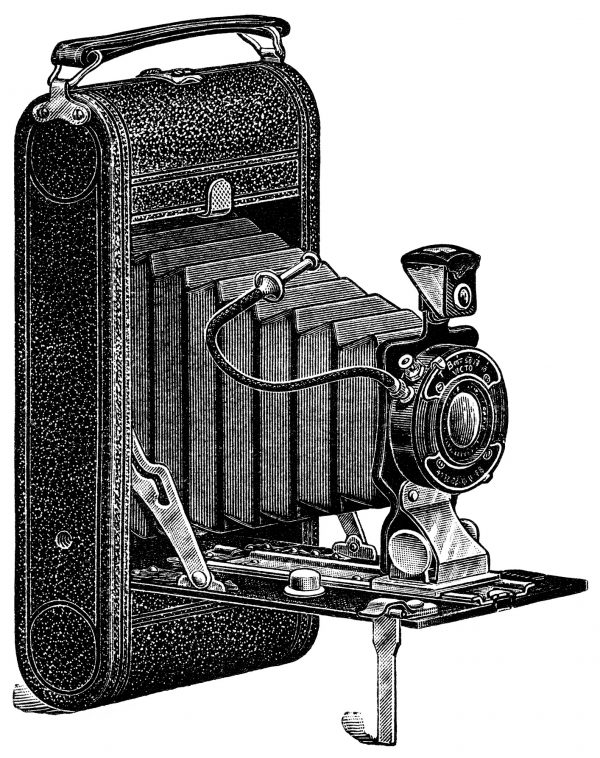 I first obtained it in the early 1960s when I was 14, and I took it to school to see if my teacher could find film for it. My teacher locked it in his office as he searched for film that would work. My classmates thought it was junk. It was a time when Instamatics and Polaroids were just coming out.
No one in my family wanted the camera after my grandfather died in the early '70s, so I was delighted to obtain it.
The Camera's History
Northern Minnesota was like the Wild West at the turn of the century. My grandfather told me that when he bought that camera, it was a sign of success. He had a new car, a new hat, and a new camera. At that time, everything was good.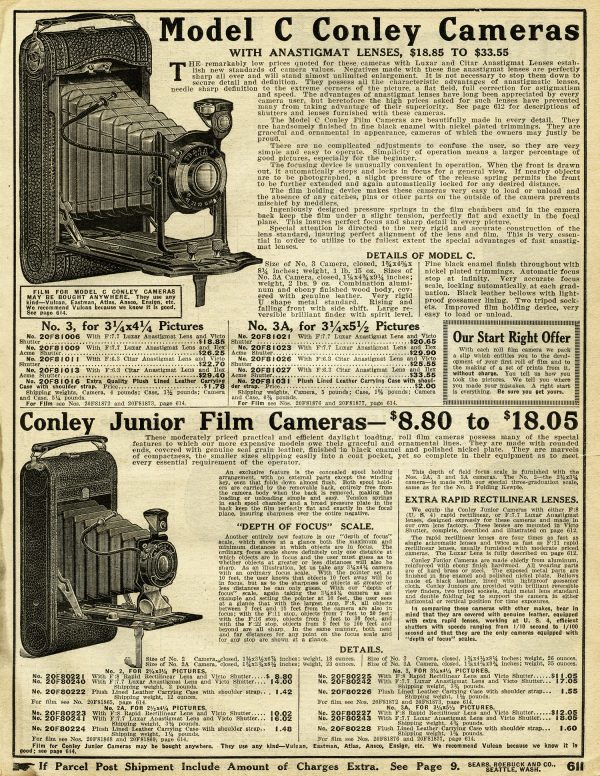 When the Great Depression hit, there were few places to earn a living. Grandpa liked money over just hunting and fishing to stay alive. [The camera] was the only thing he kept after the Great Depression. It went with him to the Civilian Conservation Corps camps, [where he went] to clear lumber for roads, and was always a guarded possession."
The Camera's Inherent Values
My children all remember it and smile when I tell them his story.
I have used it as an example for my kids that we should always spend our money wisely: to buy quality, not quantity. And buying American whenever possible is also very important. They know to take good care of their things, so they can be used for years to come.
My dad told me in the middle '60s that our whole country was going to go through huge changes. We lived in a mining town, built by the mining company. They were American; they helped us, and we felt we owed every American company a shot at our money first. My family knew that the American Dream as we knew it was over. …
My dad said: "Your clothes hang on foreign steel, and this is the beginning of much change to all of our lives."
More on the Conley Junior
The Conley Junior was the first roll-film camera Conley produced, and it debuted in the 1913 Sears camera catalog. The early cameras took postcard photos 3 1/4 by 5 1/2 inches in size.
The Conley Camera Company of Rochester, Minnesota, manufactured the Conley Junior from circa 1912. Many mistakenly age the camera as 1907 but this is the patent date, which was normally marked on the front of the camera.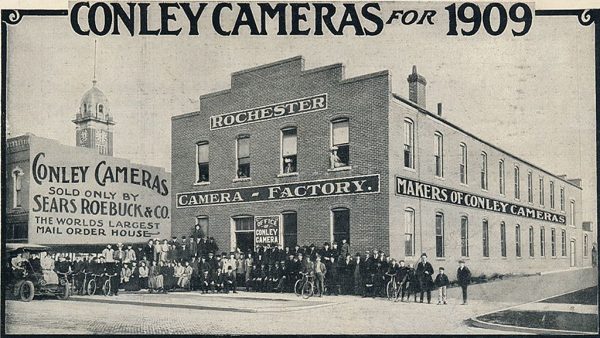 It was a folding bed camera, which meant that when it was opened, the leather bellows could be slid out and clicked into its operating position. When closed, the lens, bellows, and ground-glass viewfinder fitted neatly into the box.
The camera was constructed of wood and leather, and the shutter was supplied from another Rochester-based company, Wollensak. Early Conley Junior cameras had a brick-like appearance, with later models being more rounded in design.
In this series, edited for style and length, we interview people about their most precious possessions. While the objects around us may seem inanimate, our connection to them and our stories about them often bring them to life.
Do you have an old object you cherish (pre-1955) that shows fine craftsmanship and traditional values? If you'd like to share your story, please write to Lorraine Ferrier at Lorraine.Ferrier@epochtimes.com with a short description and we'll be in touch.