An Illinois couple supported one another through an epic weight-loss journey, shedding over 300 pounds (approx. 136 kg) together and reversing prediabetes with a low-carb, high-fat diet plan. The pair are now inspiring many others with their jaw-dropping transformation.
Ethan Spiezer, 36, and his wife, Rebecca, 41, had been using food for comfort since childhood. However, Ethan hit an all-time low in 2017, weighing over 400 pounds (approx. 181 kg). Being morbidly obese, Ethan realized that his health was at stake and decided to change his lifestyle.
A few months into Ethan's transformation, Rebecca joined her husband on his weight-loss journey. To date, Ethan has dropped from a 6X dress size to an XL.
"Teamwork makes the dream work," the couple said on their Instagram page.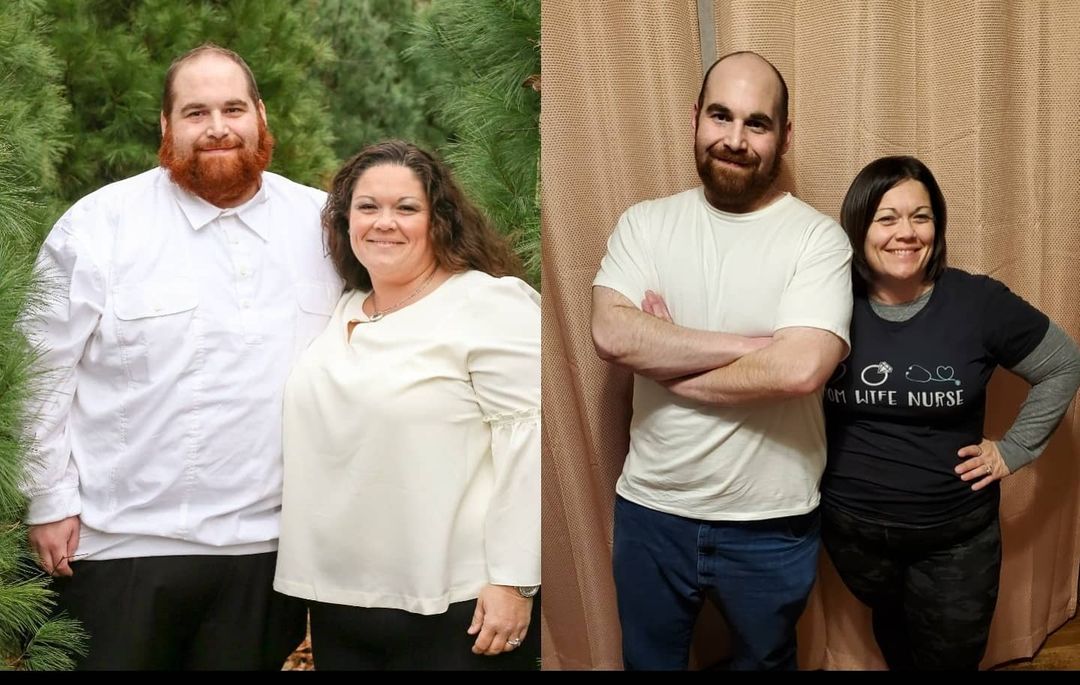 Ethan's rock bottom moment occurred on a vacation to San Diego, reported Bored Panda.
"I needed a seat belt extension on the plane, couldn't fit in amusement park rides, and was out of breath and tired the whole time," he told the outlet.
"My wife was also struggling. My mom had recently passed and I was extremely down," he added. "I realized how important it was that I will be there for my kids, so I decided to make the journey."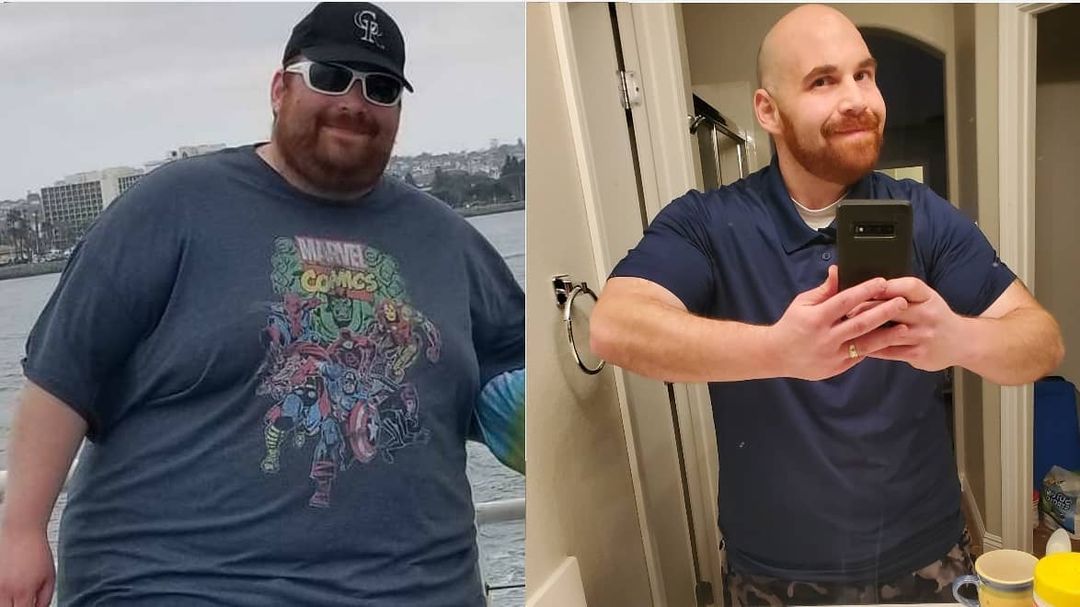 Ethan started the ketogenic diet—a high-fat, medium-protein, low-carb eating regime—with intermittent fasting, limiting his meal intake to between midday and 8 o'clock at night.
He lost over 130 pounds (approx. 59 kg) in 10 months, in a healthy way. Ethan said his mental strategy was simple: take one step at a time.
"I knew I could do one day, even though I couldn't do a week," he said. "So I did one day, then I continued doing it over and over again."
Ethan integrated resistance bands into a new exercise routine and, before long, he started noticing radical changes in his health. Not only did the married father reverse prediabetes, but also no longer has fatty liver disease, no longer needs asthma inhalers, and his blood pressure has returned to normal, reported Bored Panda.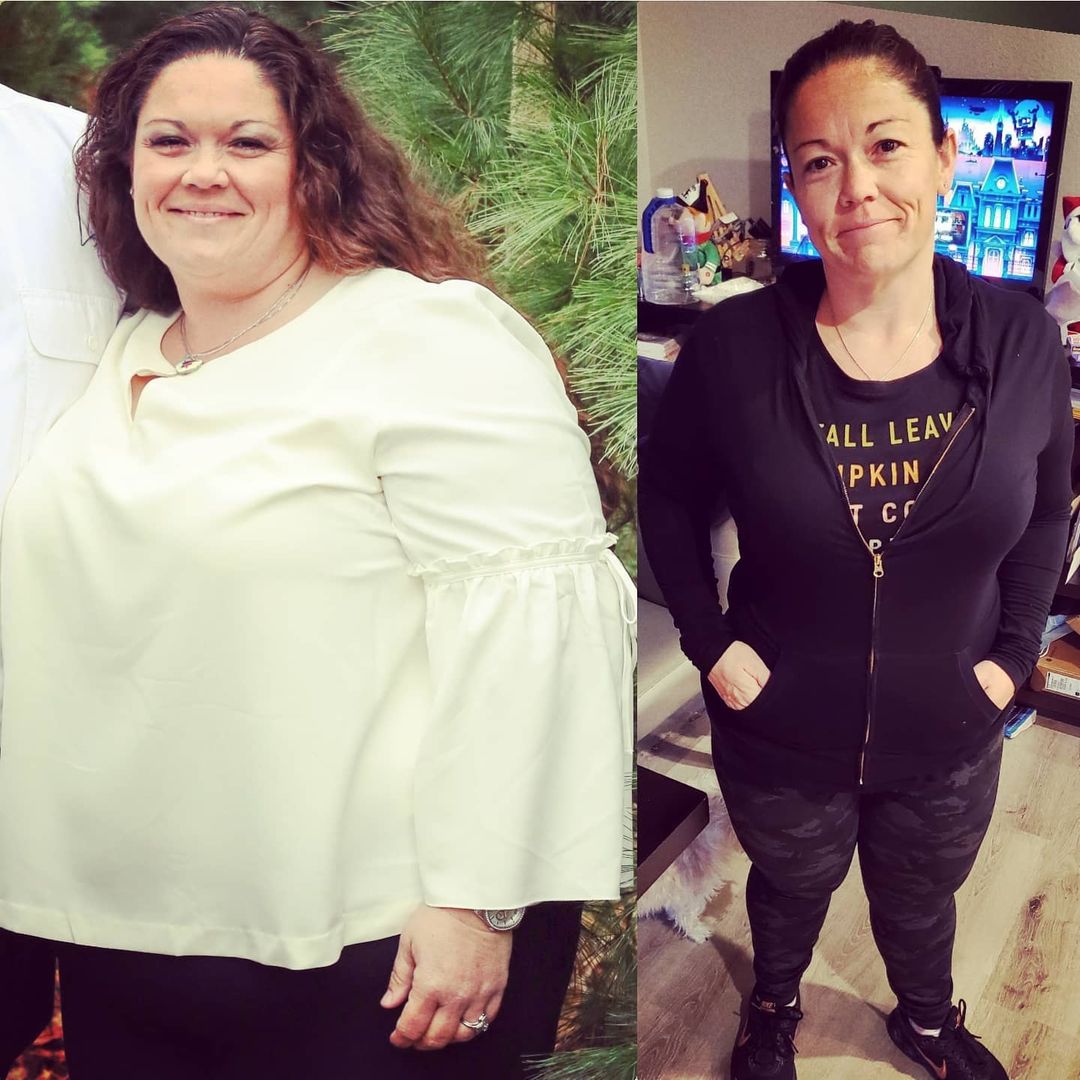 Rebecca, after adopting healthy eating habits of her own, lost 100 pounds (approx. 45 kg) in 14 months. She lessened the pain of her plantar fascia (a ligament connecting the heel bone to the toes) and the chronic pain elsewhere in her body that had been exacerbated by obesity.
"She became interested in healthy cooking and makes delicious food for our whole family," Ethan told the outlet. "Having a supportive spouse makes anything from doing the dishes to losing 300 pounds better!"
Gradually, Ethan chose to reintegrate fruit and some complex carbs into his diet, while Rebecca maintained the keto diet. By the 20-month mark, Ethan had lost a whopping 200 pounds (approx. 90.7 kg). He decided to lose 40 pounds more, slowly and steadily.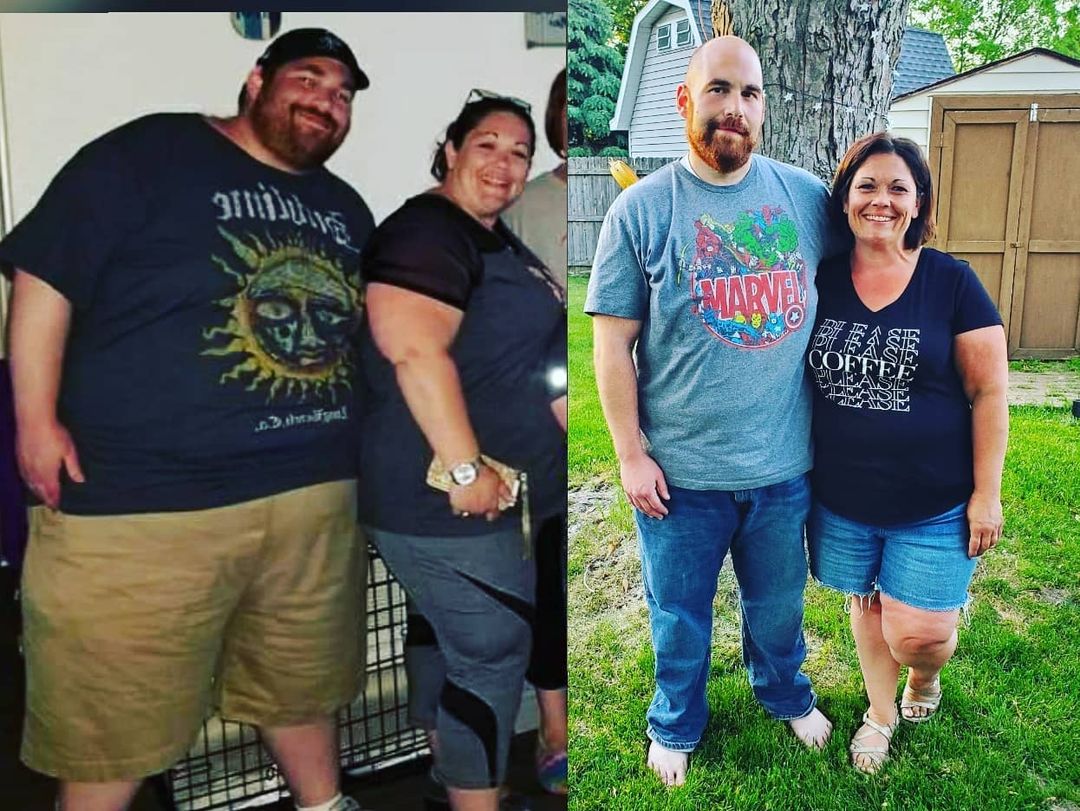 "Obviously, self-confidence is up," Ethan said, recalling that people would sometimes avoid his smiles when he was obese.
"Now when strangers reciprocate my smiles at near 100 percent of the time, it's overwhelming," he added.
Ethan told Bored Panda that it was difficult staying on task during weeks when the scale didn't indicate any weight change. So was keeping up with the thousands of comments the couple received after sharing their story on a dedicated Instagram page, @ethanandbecky.
"We assume, often incorrectly, that fat loss directly correlates with scale numbers," he said. "But that isn't always true."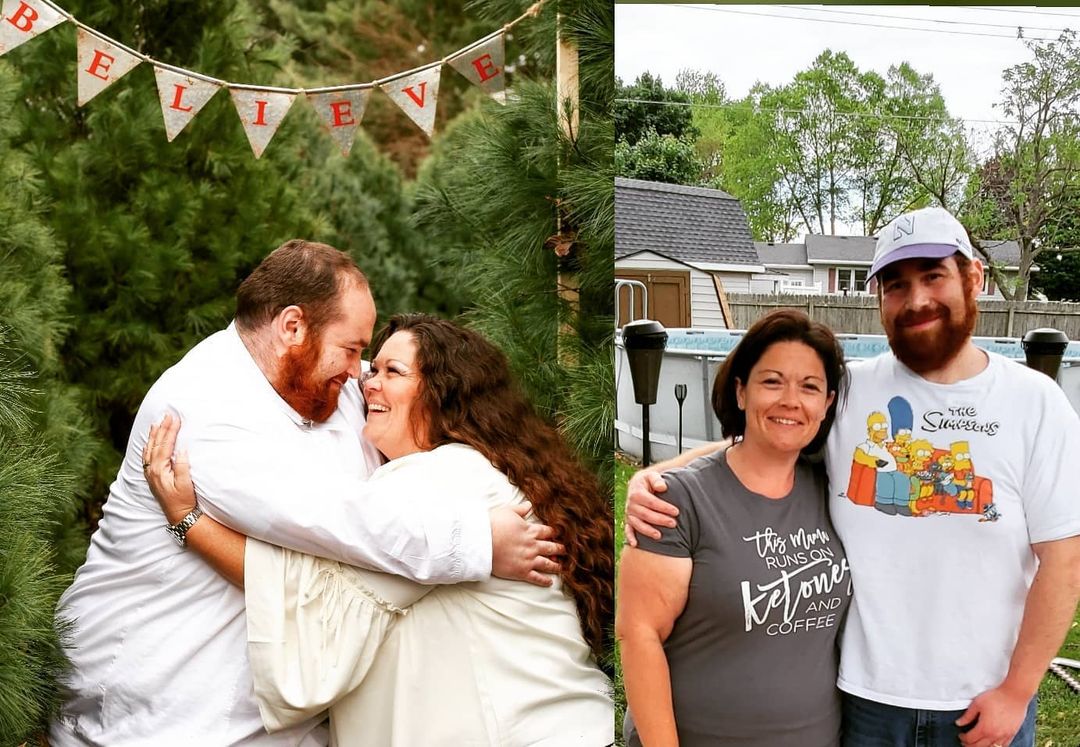 Ethan and Rebecca are delighted that their journey is inspiring others to believe they can lose weight and improve their health, too.
"It makes me think that all the years of pain as a bigger person will have been worth it if I'm able to now inspire or help others," Ethan told the outlet.
"I try to get my message out there so people know it's doable without surgery, steroids, extreme eating, or hours of exercise daily … If we can do this, anyone can. The oddest part to me has been that over 99 percent of feedback has been positive."
During the 2020 quarantine period, Ethan and Rebecca each gained 20 pounds. But after cultivating discipline and crucial self-forgiveness, they shortly got back on track.
According to Bored Panda, the couple still suffer from body dysmorphia, a condition involving an obsessive focus on a perceived physical flaw. Ethan and Rebecca have been left with loose skin after their extreme weight loss, which they sometimes struggle to accept, but both are choosing to focus on their achievements.
"We try to tell ourselves it's a battle scar, but the scar of a battle we are winning," Ethan said.
Share your stories with us at emg.inspired@epochtimes.com, and continue to get your daily dose of inspiration by signing up for the Epoch Inspired Newsletter at TheEpochTimes.com/newsletter