A New York City transit officer leapt to help a commuter who had collapsed and fallen onto the subway tracks just moments before a train pulled into the station. With the help of his colleagues and a good Samaritan, the officer lifted the half-conscious man to safety in the nick of time.
On Aug. 19, New York Police posted cellphone footage on Facebook, showing the white-knuckle rescue—occurring a day earlier at 149th Street and 3rd Avenue subway platform in South Bronx.
"NYPD cops help New Yorkers at any cost!" they captioned. "When a sick strap hanger lost consciousness and fell on the subway tracks in the Bronx, transit officers didn't hesitate for a moment to put his safety ahead of their own."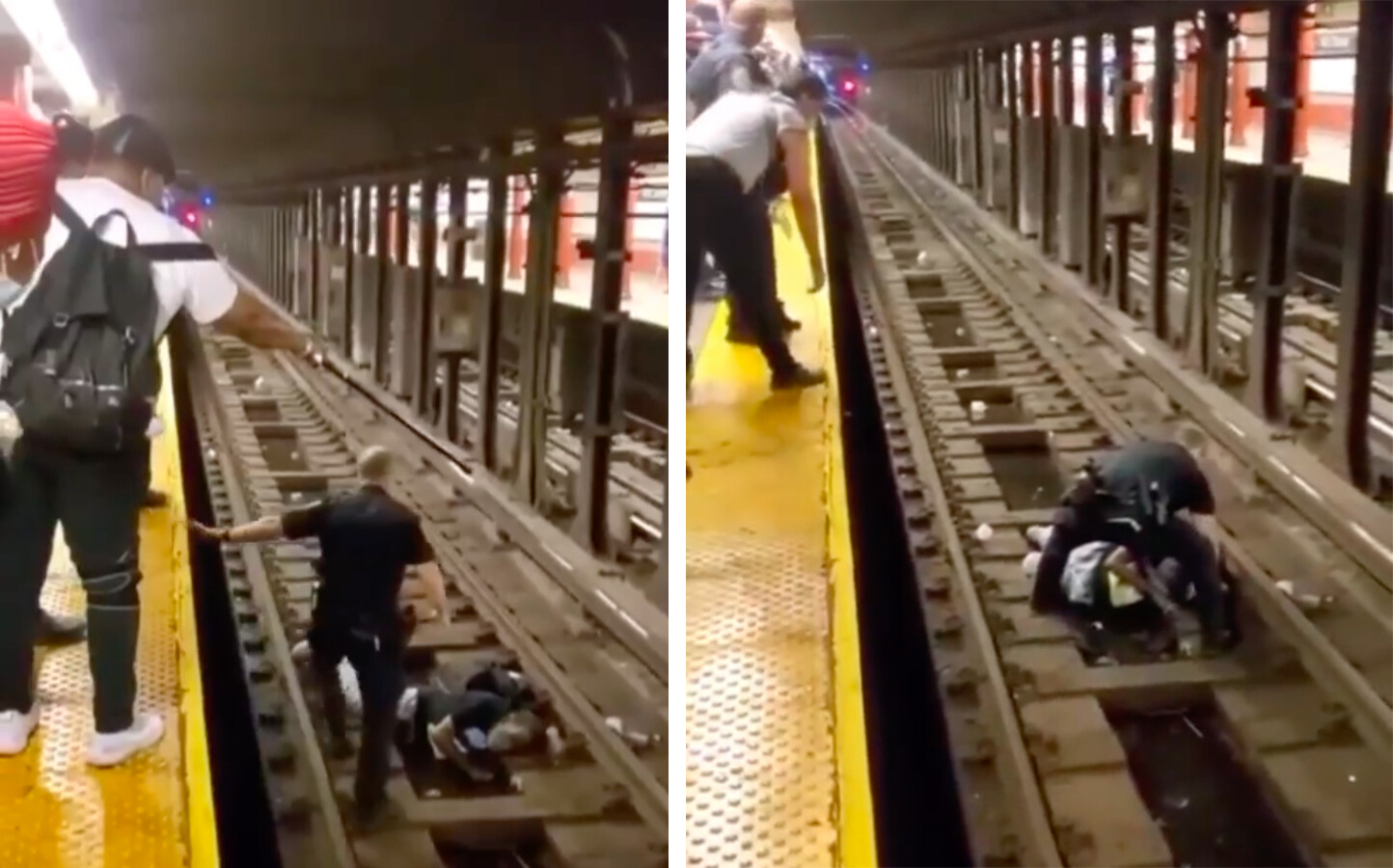 Officer Ludin Lopez is shown hopping onto the tracks to help, followed by a male bystander. In the footage, a crowd of onlookers urge them to hurry, while another officer waves his flashlight toward the train in an effort to signal trouble.
Cheers are heard as Lopez, the bystander, and the fallen man all make it back safely onto the platform. Officer Catherine Cabon-Bailon is seen grabbing Lopez by his shirt to assist him up just seconds before the train pulls into the station.
The footage was viewed almost half a million times on Facebook alone.
(Courtesy of NYPD)
"[The train] was literally one minute away," Lopez told CBS New York. "I just saw somebody who needed my help and I reacted. I wasn't even thinking."
The fallen man was described as a 60-year-old man from Queens, whom Lopez said was "completely out of it." The flagging commuter was taken to Lincoln Hospital for assessment, by then, conscious and alert.
Kathleen O'Reilly, NYPD's chief of transit, later confirmed on Twitter that four officers were involved in the rescue; Officers Peguero and Sugrim also participated. All of whom worked "as a team to flag the train and get the man to safety," she posted. "Thank you to everyone who assisted!"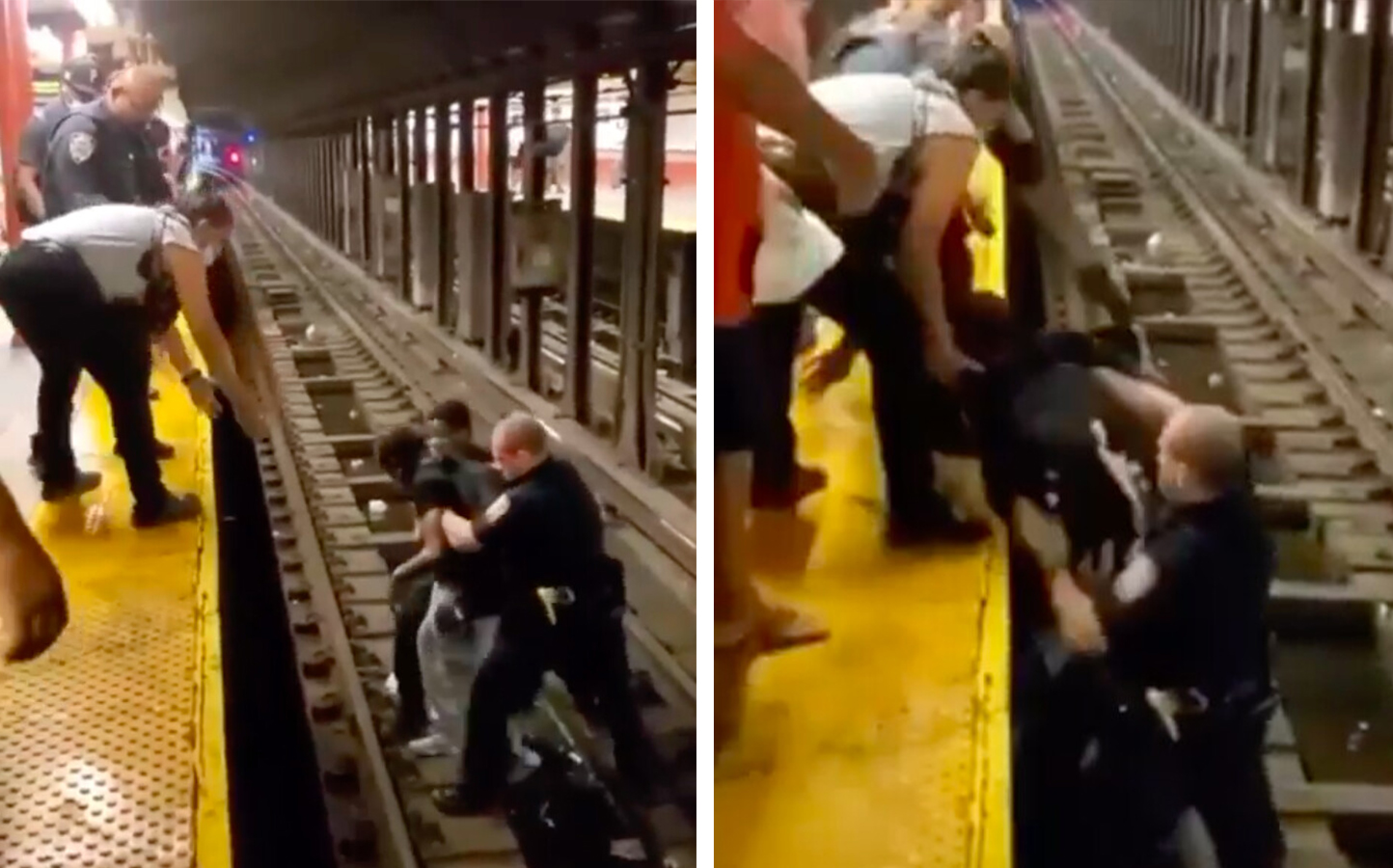 Lopez and his partner had been performing a station inspection when the man collapsed. The officer claimed it was a case of "right place, right time," and said the crowd's supportive response gave him a "good feeling."
"We just did what we were there to do, which is to help and serve the public," Lopez added. "It just made me feel like this is what I came here to do, and I felt very fulfilled by that."
Share your stories with us at emg.inspired@epochtimes.com, and continue to get your daily dose of inspiration by signing up for the Epoch Inspired newsletter at TheEpochTimes.com/newsletter