Jean Makesh, the CEO of three nursing homes for people with dementia, has a novel approach to helping residents live comfortably. His homes are designed with a mid-1940s resort aesthetic in a bid to reduce anxiety and depression.
Makesh's three Lantern care home locations in Ohio each have a specially designed "memory-care wing" in which the environment attempts to replicate the familiar surrounds of the neighborhoods or vacation spots that residents grew up with, thereby helping alleviate some of the confusion, fear, or panic they may experience as a result of dementia.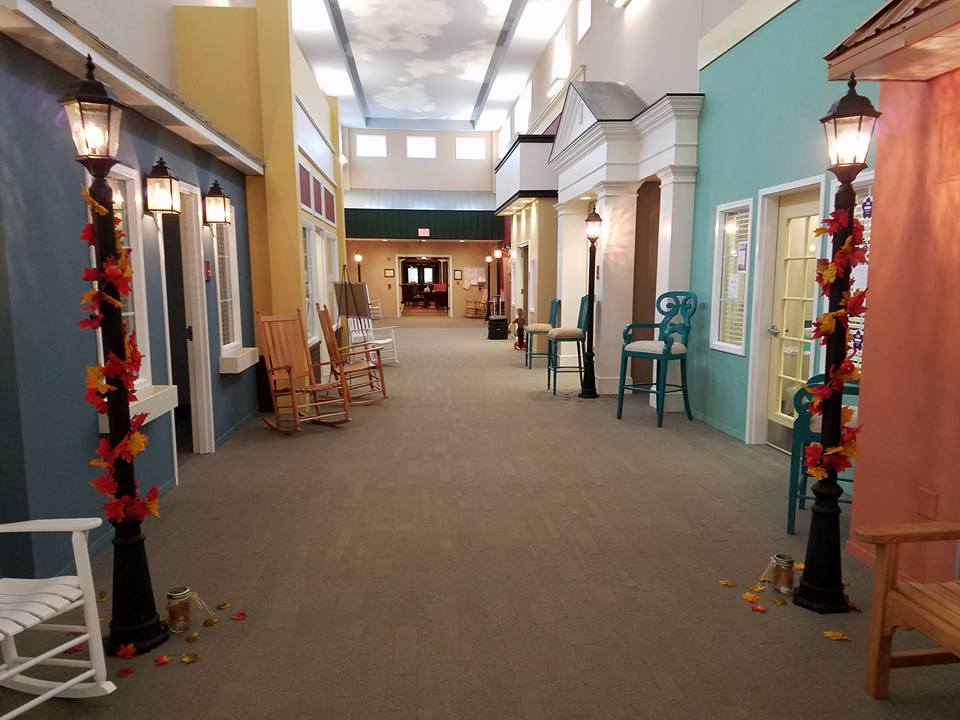 The memory-care wings use smart LED lights, as opposed to fluorescent lights, in order to emulate the rising and setting of the sun, while the interior architecture is designed with faux home-fronts, complete with porches, street lamps, shrubbery, and carpeting that resembles grass.
"I love it here; it's quiet," one resident shared, speaking to Fox 8 Cleveland.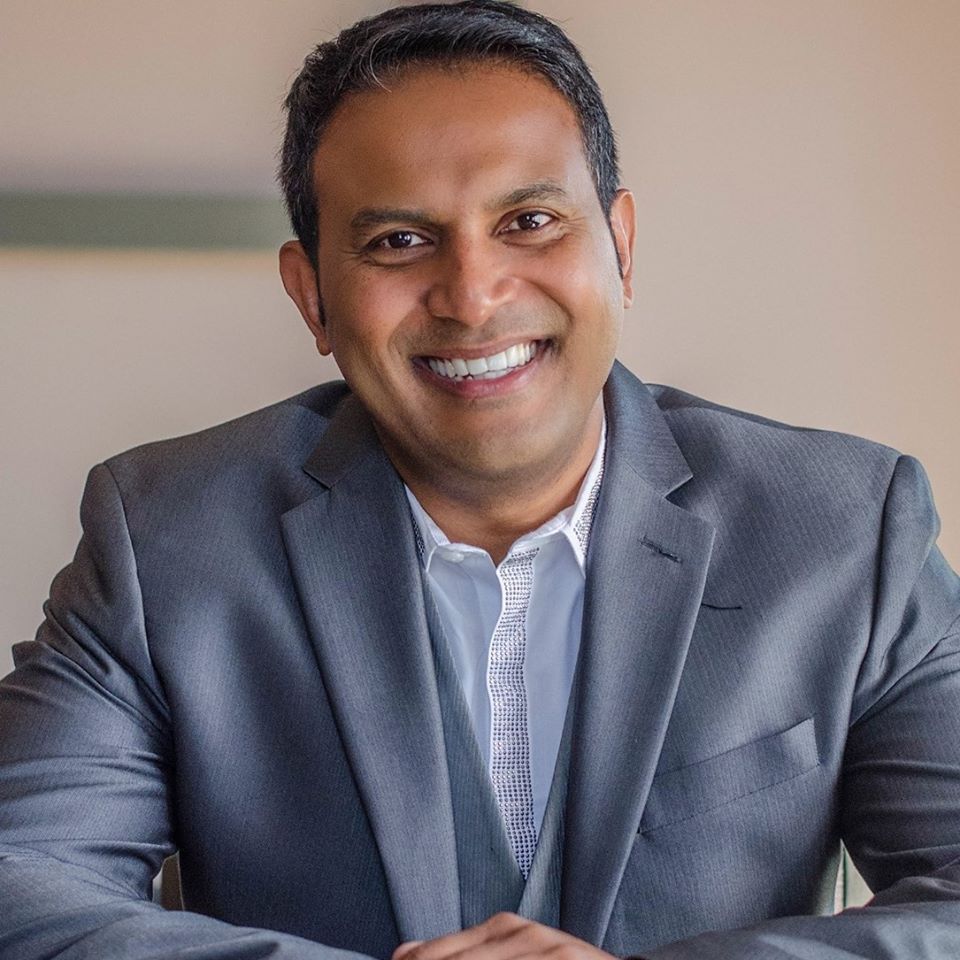 "As we get older, we work so hard and try to save money to have a very comfortable retirement," Makesh, previously an occupational therapist, told Today, "so I thought, 'Let's make it fun and exciting for these people, like a resort or hotel.'"
"The designs I have in all my communities are influenced by the elderly clients that I served over time and serve now," the CEO explained to Bored Panda. "I made a conscious and a difficult decision to only listen to my elderly clients. They taught me everything I know today."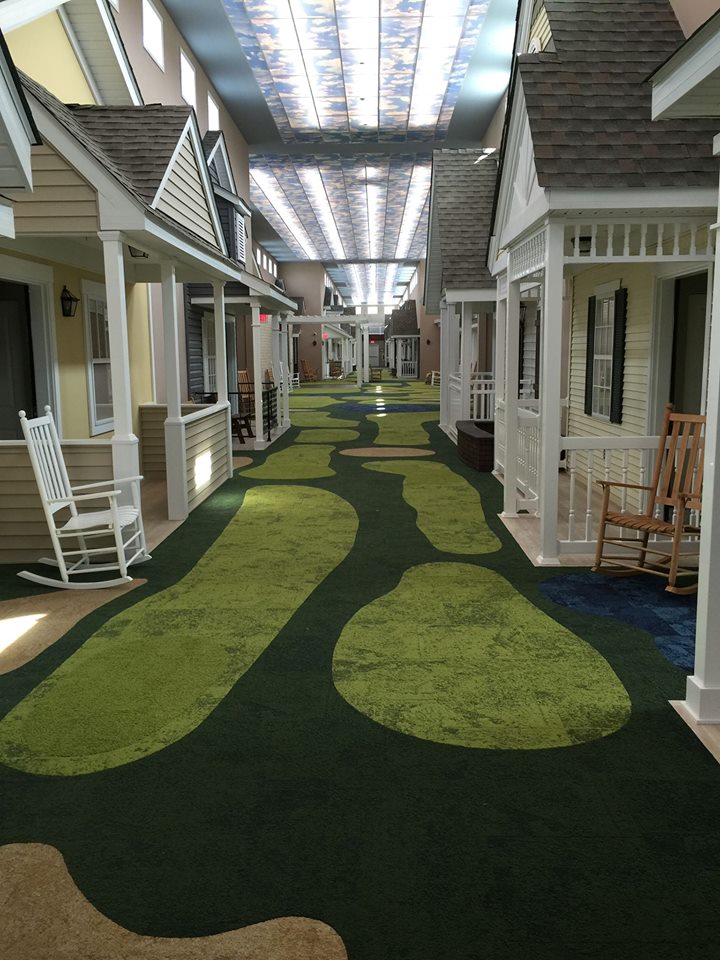 The care homes even employ ambient sounds—such as the chirruping of birds as residents leave their abodes in the mornings—and smells. "During breakfast or lunch, we want them to eat," Makesh told Today, "so we'll pump in certain appetizing aromas like peppermint or citrus."
Makesh also encourages his residents to bring pets to live with them at Lantern care homes, if they wish, for additional mental and therapeutic stimulation. The homes also offer communal events such as dance classes and cooking lessons to their residents.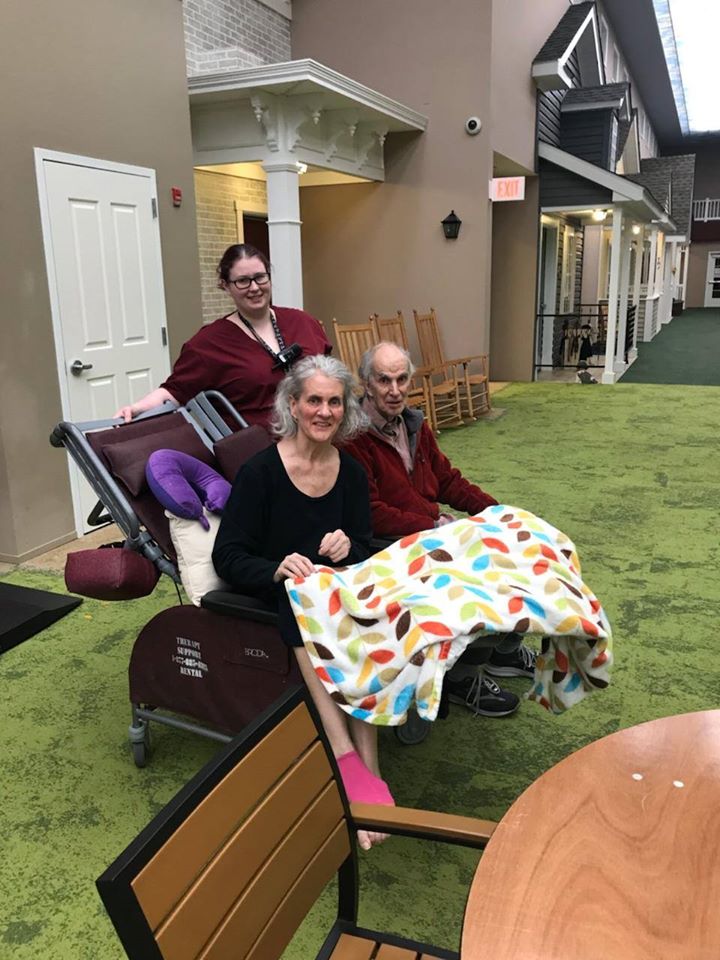 "Lantern of Madison," built in 2012, was the flagship care home. As per Cleveland.com, the most recent edition to the franchise, South Russell's $12 million venture "Lantern of Chagrin Valley," boasts an indoor courtyard, a village comprising several individual residences, a golf course, and even a hair salon.
The well-researched design of the Lantern care home franchise "helps in decreasing anxiety and depression," Makesh explained to Fox 8.

According to Alzheimer's News Today, in the United States alone, an estimated 5.5 million people of all ages live with the cognitive disease, the most prevalent form of dementia. Most require long-term care. Confusion is a major symptom, which often "freezes" sufferers in an era from the past, most frequently their own adolescence or early adulthood.
It is imperative, says Makesh, for the families of Lantern residents, support staff, and medical professionals, to understand the limitations and demands of dementia if the homes' residents are to stand the best chance of responding to treatment and rehabilitation.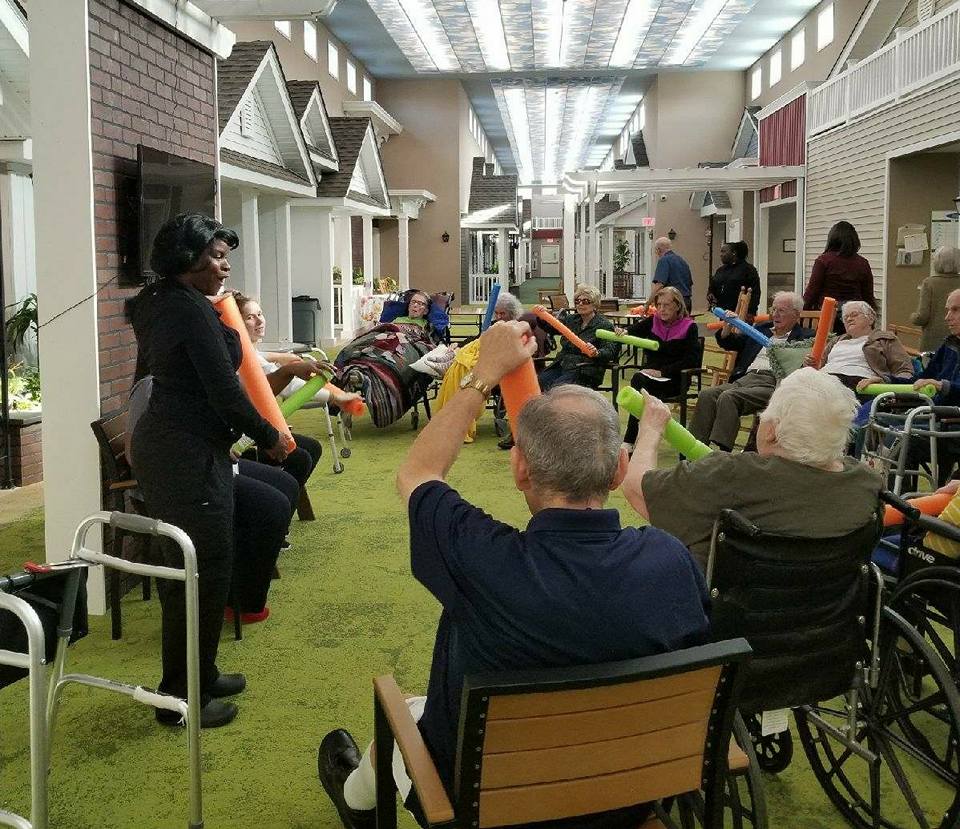 There is no cure for dementia. However, as per Cleveland.com, Makesh claims that Lantern care homes are doing everything they can to slow the progression of the degenerative disease.
"Hope gives life," Makesh reflected, speaking to Bored Panda. "Hope paves the path for new ideas."
"If all of the care givers and providers start thinking and approaching every individual with Alzheimer's from a treatment and care perspective," he continued, "imagine what we could do collectively to impact the larger good."