Calling all coffee lovers: the fourth annual New York Coffee Festival is returning to the city on Oct. 12–14, at the Metropolitan Pavilion in Manhattan, featuring over 85 coffee, food, and equipment suppliers. The event is open to coffee industry members on the first day, and to the public for the rest of the weekend.
Guests can enjoy unlimited coffee tastings featuring beans and brewers from around the world. Meanwhile, world-class baristas will go cup-to-cup at the Coffee Masters competition; latte artists like Germany's Dritan Alsela will lead hands-on workshops and demonstrations; and coffee cocktails and street food, live music, and a coffee-inspired art gallery will round out the entertainment.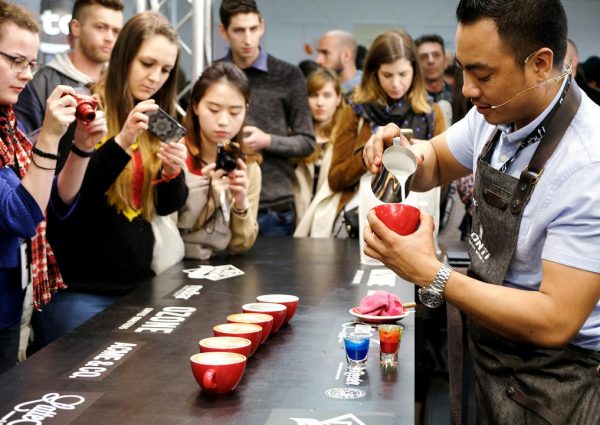 "It's a taste exploration of coffee," said festival founder Jeffrey Young. The event celebrates the booming specialty coffee scene—especially in New York City—driven by both rising standards of sophistication and growing consumer interest in where coffee comes from and how it's made.
"People are no longer just putting stuff into their bodies that they don't understand and they don't care for," Young said. "Gone are the days when you just purely gulped down the coffee because you needed the caffeine hit."
Education is a cornerstone of the festival. At the Lab, guests with all levels of expertise are invited to attend seminars on subjects from how to roast coffee to how to start a coffee shop. The Sensory Experience, which will lead visitors through a wine tasting-esque "journey of consciously exploring taste," according to Young, is another highlight.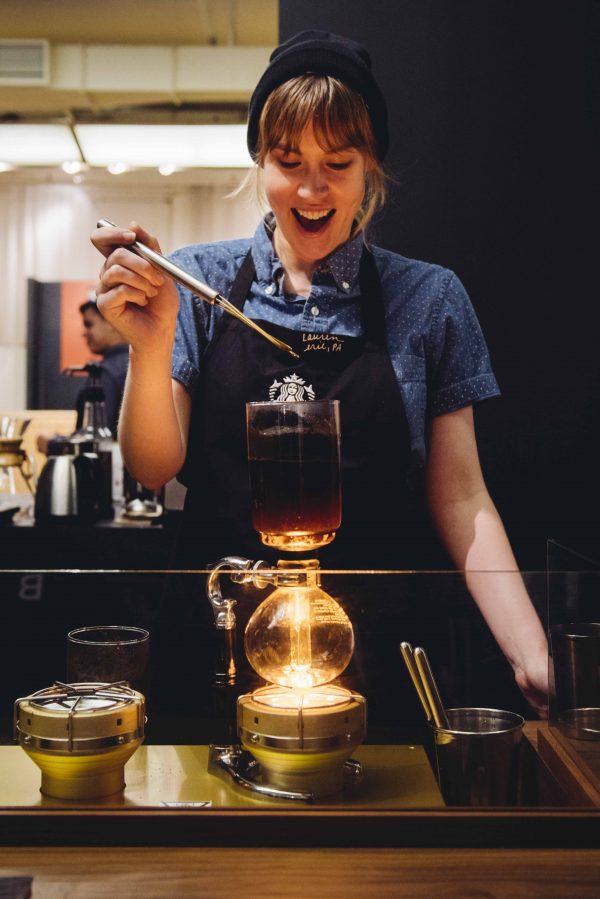 Young expects an international crowd; last year's 12,000 visitors included enthusiasts from South Africa to Korea.
"The coffee industry does really survive on sharing and collaboration, and this event really does reflect the sort of community that coffee brings," he said. Plus—"New York, coffee, festival—what's not to like?"
Tickets available at NewYorkCoffeeFestival.com. Prices start at $29 for a three-hour session, $55 for a VIP all-day ticket, and $110 for a super VIP three-day ticket. All profits will go to nonprofit initiative Project Waterfall, in partnership with New York City-based charity: water.